A brand new day in New York and it was time to cross the Statue of Liberty off our bucket list. The last time we were in NYC the Statue of Liberty was closed for maintenance, totally gutted!
So we booked the tour in back in January just to be sure that we could get in, we even booked the crown pass so we can go up to the very very top of the statue.
Walking out of the hotel it was already quite warm, we make our way to Starbucks and stock up on breakfast. Energised we head down the subway stairs and take on the New York subway system.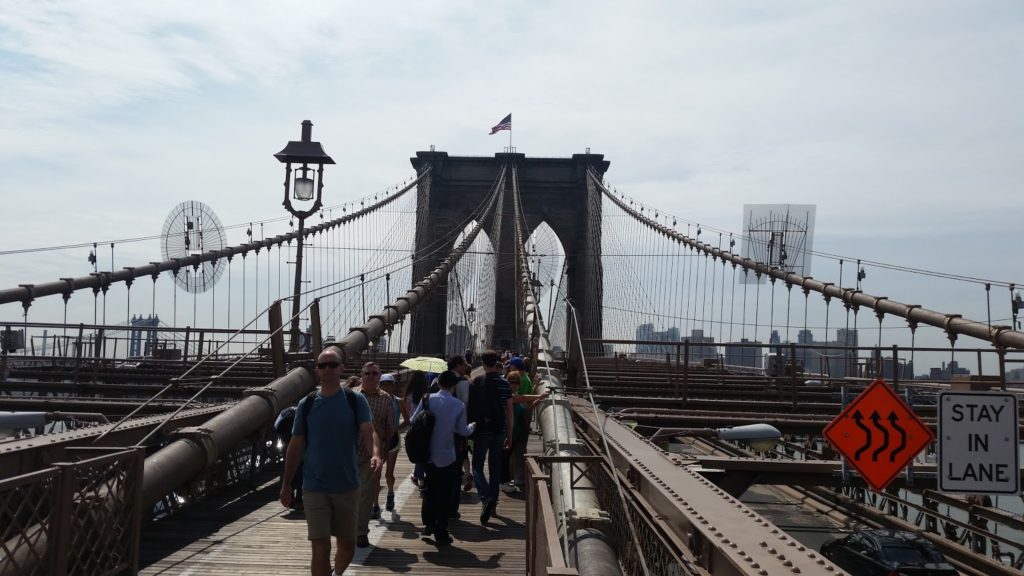 Turns out it's about as easy as red, yellow or green and we are heading Brooklyn bound in no time! We make our way to the Brooklyn Bridge and dodge and weave our way through school groups, bicyclists and your general tourists to make it half way.
We take in the view from the middle of the road and then make out way back to Adams favourite place, Wall St!
Just a few short blocks over we walk the streets of the financial district, stopping for a quick freshly squeezed juice we continue up the street to see 'The Charging Bull', unfortunately the bull was surrounded by tourists and was virtually impossible to get a full glimpse of, so a quick slap on the rump we move on to the docks.
Crossing the road to Battery Park which houses the dock for the Ellis Island & Statue of Liberty tour, we get our tickets organised. Standing at the will call we hear people enquiring about the crown tour, it was fully booked out until September, gotta love our forward planning!
We wait in a few queues and board the ferry, we grab a seat downstairs near the door while everyone ran for the top deck, it won't be so awesome when the ferry docks and you have to get through a huge line of people to get off, enjoy the view suckers!
We finally get our first glimpse of the statue as the ferry sails across to the island, so excited now we (very quickly) step off the ferry and make our way to the entrance. Before we can go up we have to hire a locker to put everything in, it had a pretty cool finger print opening system so it was quite handy.
Statue of Liberty Tour
We go through yet another set of security gates and then are met with a decision, elevator or stairs… Bugger it, we take the stairs. We climb, and climb, and climb and climb, we get to the platform level and then hand over our crown tickets to go up every further.
By now we are then faced with the steepest, tightest and longest spiral staircase of all time. Seriously if you were fat or unfit you'd be done for, it was insane!
As we crawl and scramble up you can actually see the outline of the face from the inside which was quite bizzare.
Finally we make it to the top and it was amazing! There was only enough space for about five people, it was tiny and so so hot, we were sweating buckets.
The windows we looked out were the tiny little windows just above the eyes. We were so high that if we reached our hand up we could reach the top of the head and run our fingers through the hair strands.
If we crouched down we could see the torch out one side and the tablet in her hand on the other. So very cool.
We soak up the atmosphere for a while until it was time to go back down… And down and down and down and down. We have a quick wander around the platform level before heading back down even more stairs until we finally hit the bottom with very jelly legs, we'd feel that tomorrow but it was totally worth it.
Very hungry by now we stop in for a sandwich and then jump back on the ferry and head back to Manhattan. With some advice given to us by a local we walk all along the docks until we get to the twin towers memorial.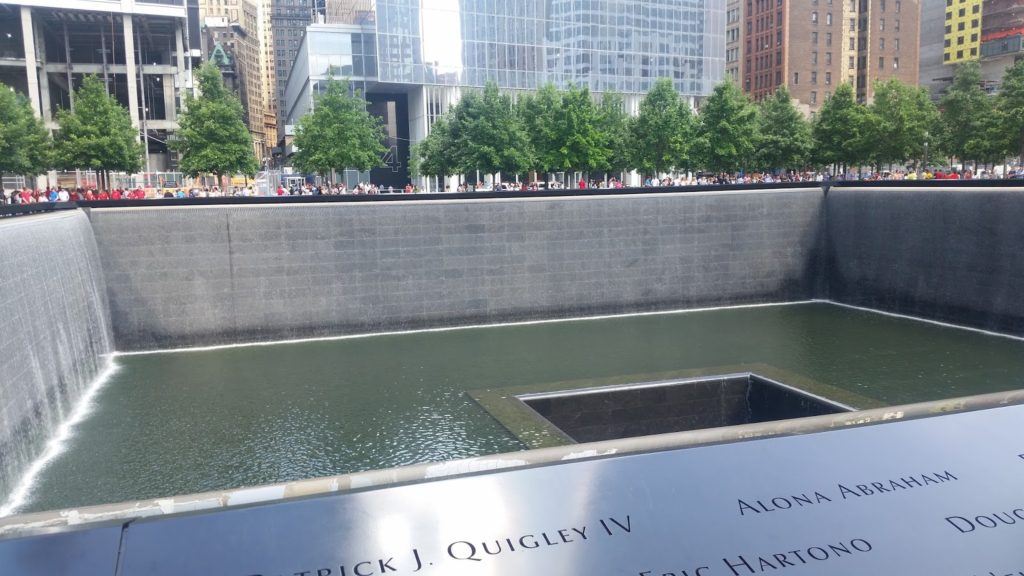 Very eerie is the only words to describe them, two big black pools of water that look to constantly flow down into a black hole.. Not sure what the designer was going for but it certainly left an impression.
We continue walking and attempt to make it back to our hotel but give up about halfway there, our legs were slowly shutting down, so back on the subway we make it back to our hotel where we flop onto the bed and don't move until… It was time to go to the baseball.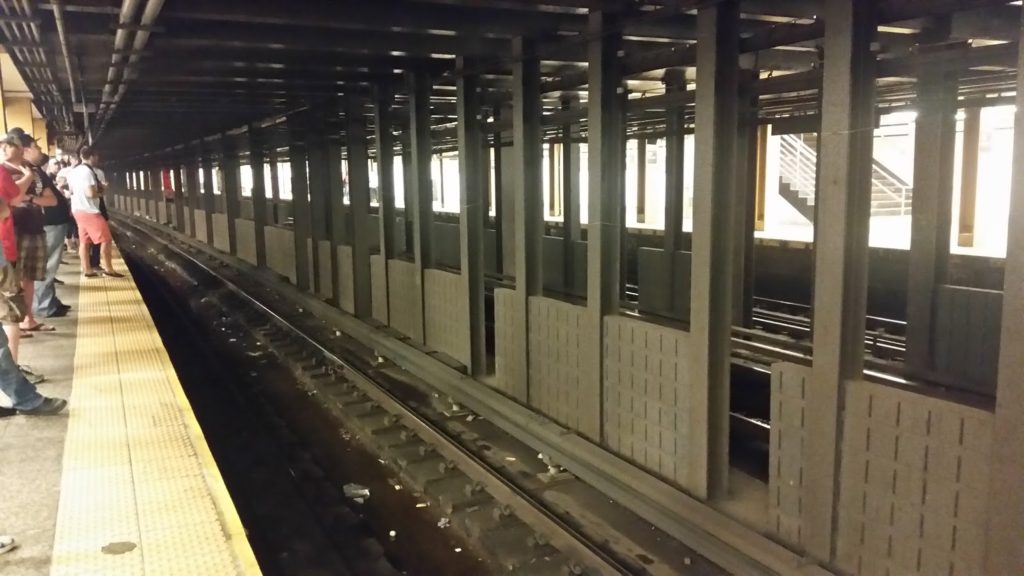 So back on the subway we get to Yankee stadium in about 20 minutes, our E-Tickets wouldn't work at the gate so we had to search far and wide for a printer to print them out, after falling some guy to a shop up the road we finally get hard copies and can enter the ground.
We head to the very top and take out seats, happy to be sitting down we enjoy the baseball as much as humanly possible after a long day, we scoff down hot dogs and chicken noodles and then head down to the bottom level to get a taste of a better view.
Back on the subway we head back to our beautiful hotel room, but not before finally finding some Half Bake Frozen Yoghurt. Ohhh how long we have searched and finally found you! We downed our treat and finally hit the hay and nod off to sleep.
More Photos from New York Day 3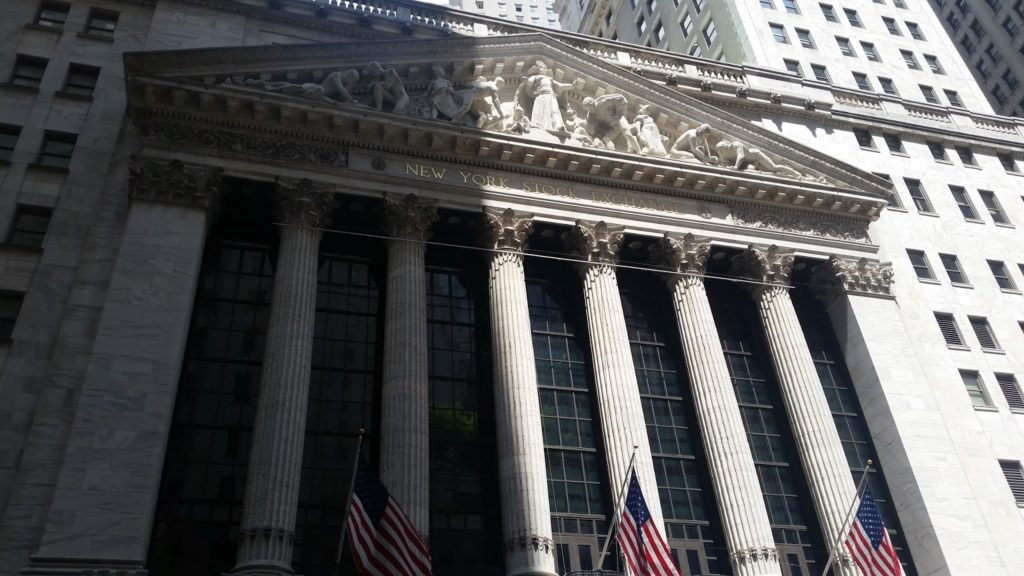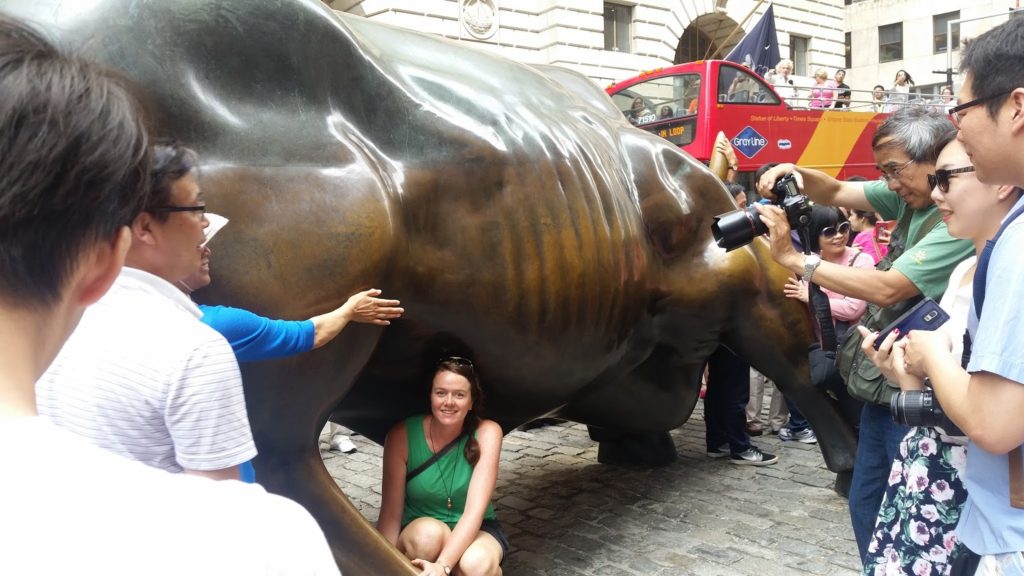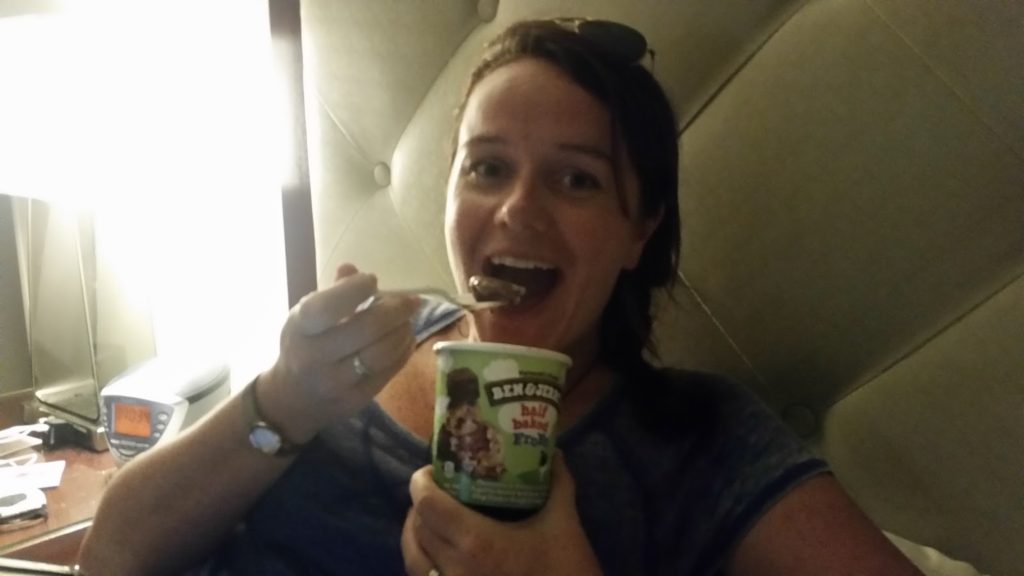 Where We Stayed in New York