Time to say goodbye to the strange old town of Salem and make new tracks to a very small yet normal town called White River Junction.
Today we will be passing through four different states, the most in one day of our trip. We of course started in Massachusetts before heading to New Hampshire and Maine for stopovers, before finishing up in Vermont.
Anyway, first stop was passing through New Hampshire where we stop in at Portsmouth for breakfast.
It had a very England feel to it as it was a small town that was identical to an English town from the architecture, cobbled roads. Even the street names were all English type names. Although then again we were in New England, so that sums it up!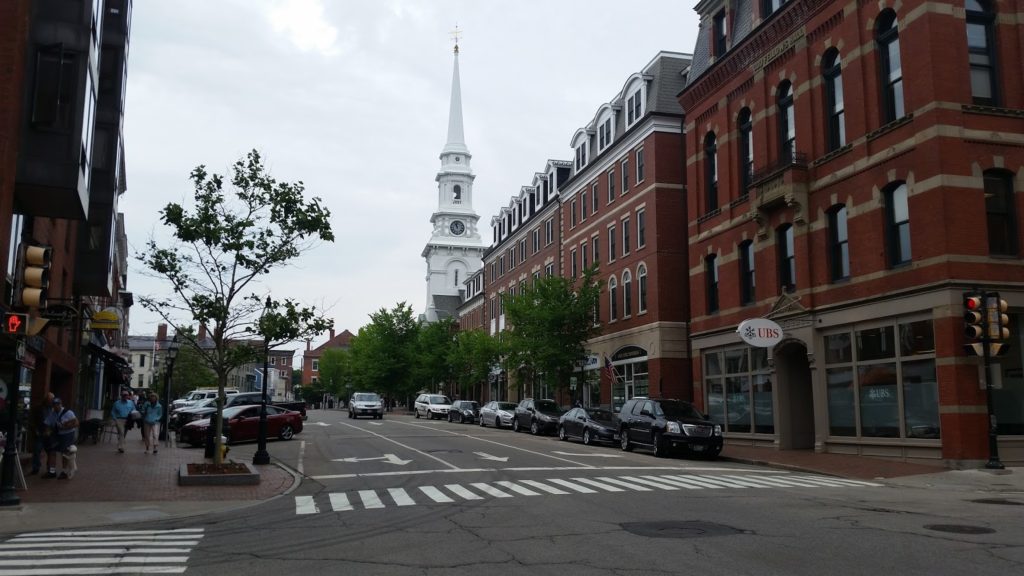 We find a breakfast spot and tuck into some oats and an egg sandwich which were both delightful.
They were also selling something there that everyone was eating called a popover, it was like a mutant muffin on steroids that had literally popped over the top of the muffin pan that was meant to taste like a Yorkshire pudding.
We wander up the street to a very very old house built back in 1758, one of the oldest houses in America. That is 30 years before Australia was even founded!
The mansion had once housed John Paul Jones who was pretty much the father of war back in the Revolutionary War days so we took a quick tour of the house.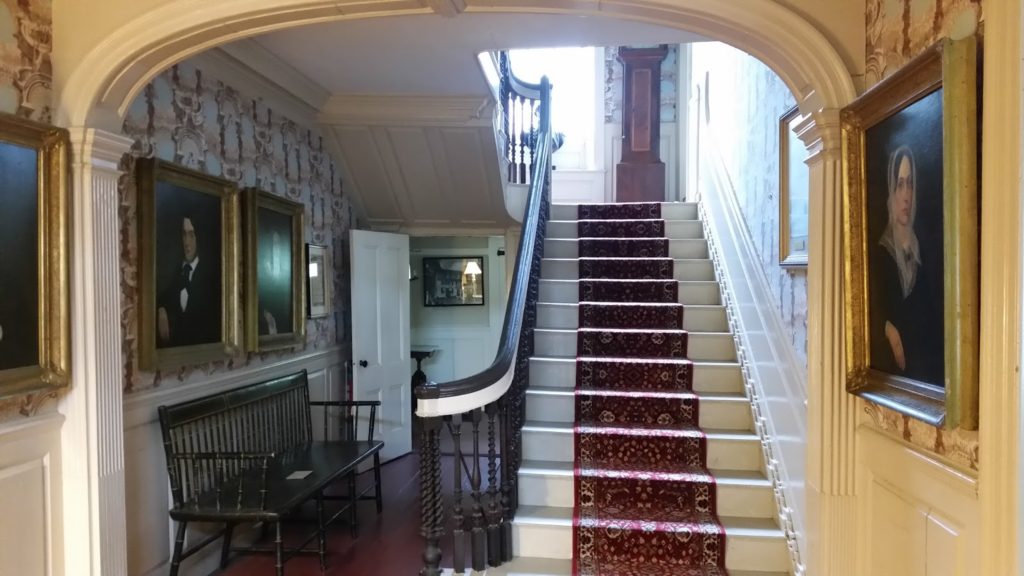 It was a fascinating tour and really gave us a good idea of how they lived back then. The tour guide was a bit odd but after we told him where we were going next he recommended a gorge that was like a mini Grand Canyon so we put that on our list.
Next up was a visit to the state of Maine, about a 15 min drive from Portsmouth.
It was only a quick stopover as we checked out some shopping outlets and a Lyndt hot chocolate. By now it had started to absolute pelt down rain, so this made it pretty hard to do much exploring in Maine, so we made tracks.
Back in the car again we arrive to White River Junction in around 2 hours and set our trusty tent back up, the campgrounds were set on a hill and were quite picturesque, the toilets were pretty damn good too compared to the last one which was just a portaloo.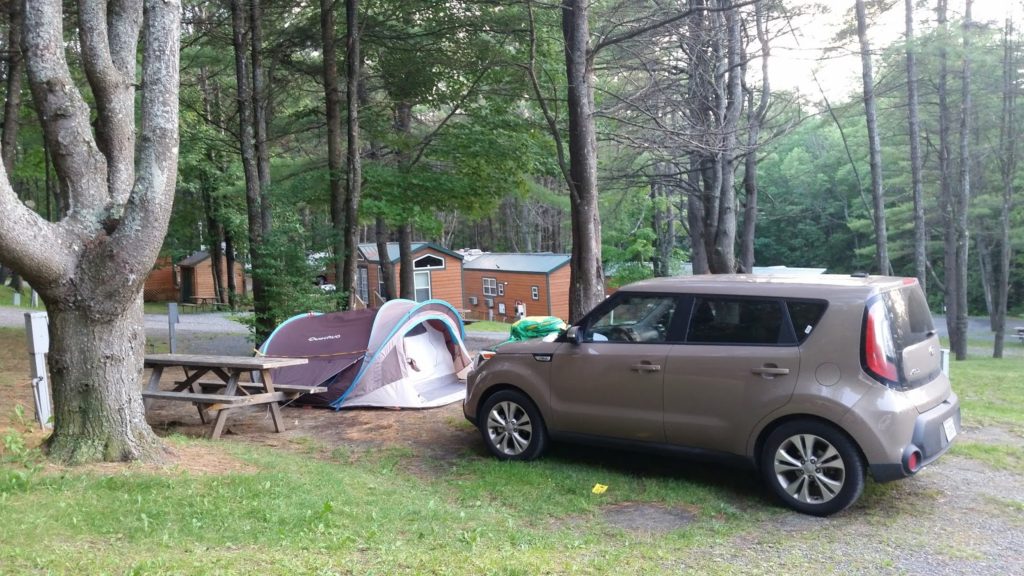 All set up with our new amazing tarp underneath the tent we head out to find some civilisation and some food. We end up at the only sandwich cafe in town and order up. While we wait Adam discovered a chess set, it was game on!
The most even game we have played yet, it come down to the king, a castle, a horse and 4 pawns, it was anyone's game until Linnie fell for the oldest trick in the book and took her focus off the king, Adam had gotten his pawn to the other side and revived the queen… It was curtains for Linnie.
After looking around the town we couldn't see much in the way of nice restaurants for dinner so we go to the tiny grocery store and buy up a feast of berries, stupidly expensive grapes, cheese and rice crackers.
Then it was time to find this gorge, the GPS lead us astray, google maps lead us astray so we search for the directions on their website and eventually find the welcome center which as it turns out was only 10 mins from our campgrounds.
By this time it was heading to dusk so we decide to come back in the morning so we don't get eaten by wolves. Our campgrounds were pretty cool as they had a little mini-lake and we could rent a canoe.
So we decided to do that right before sunset and it was an absolutely lovely way to finish off the day.
Our table all laid out with our feast we tuck in, it was great not having to sit in a restaurant for once and be able to eat in peace and quiet.
Not being able to shirk our responsibilities back home we get out the laptop and iPads and do a bit of work until it was dark and the mozzies were out.
So we wriggle our way into our sleeping bags and have a quiet night in watching some TV shows until it was time to sleep.
More Photos from White River Junction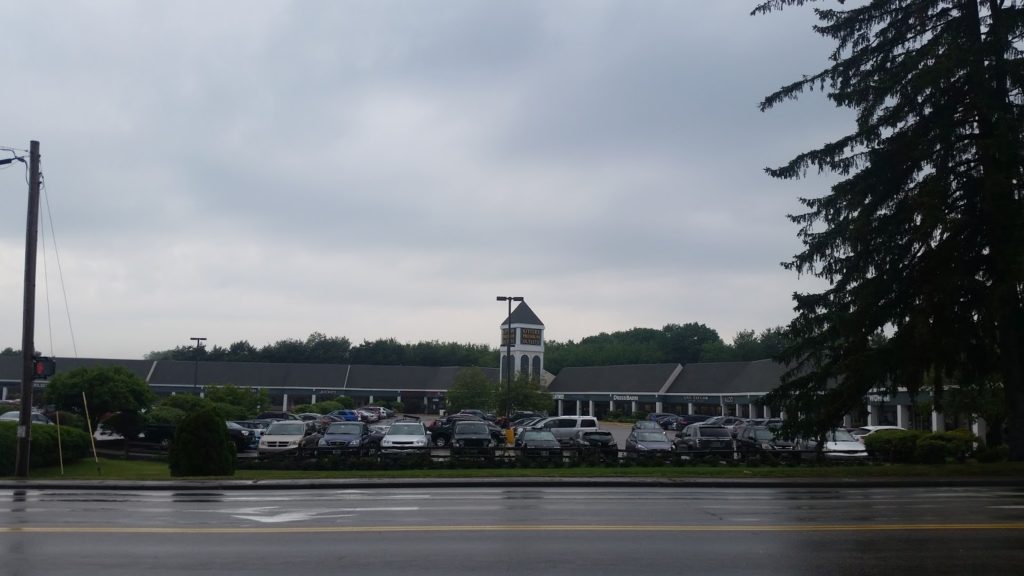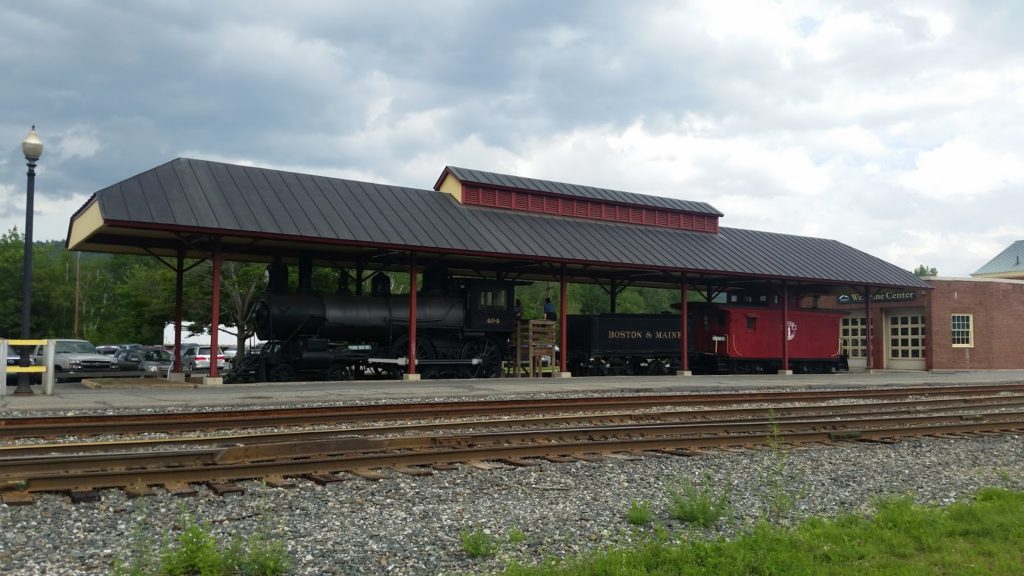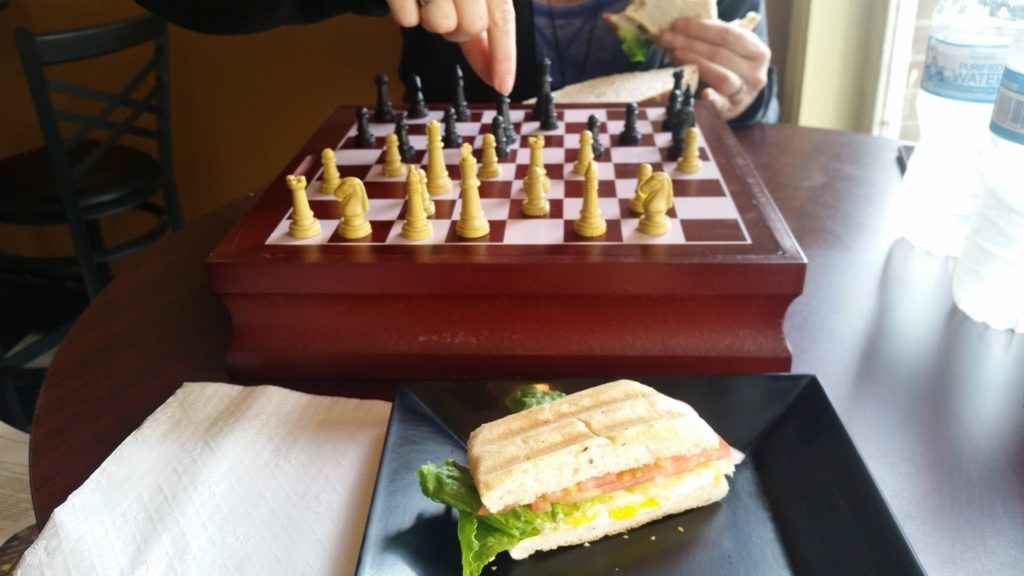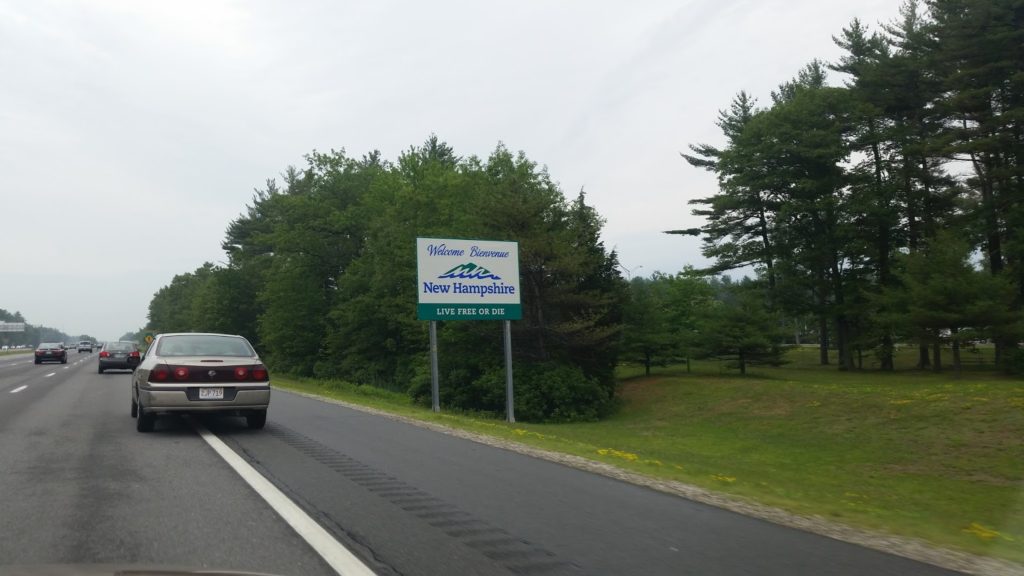 Where We Stayed in White River Junction