Our day started with yet another sleep in, rising at around 9:30am for another day of activities in Austin.
After a quick bite for breakfast, our first job of the day was to take Archie to the vet. It was expected to be a quick trip, but took longer than planned.
When we returned to the house, we could sense a thunderstorm was coming. The clouds were dark and the air humid, so rather than head downtown, we decided it best to wait an hour or so to see if it'd rain.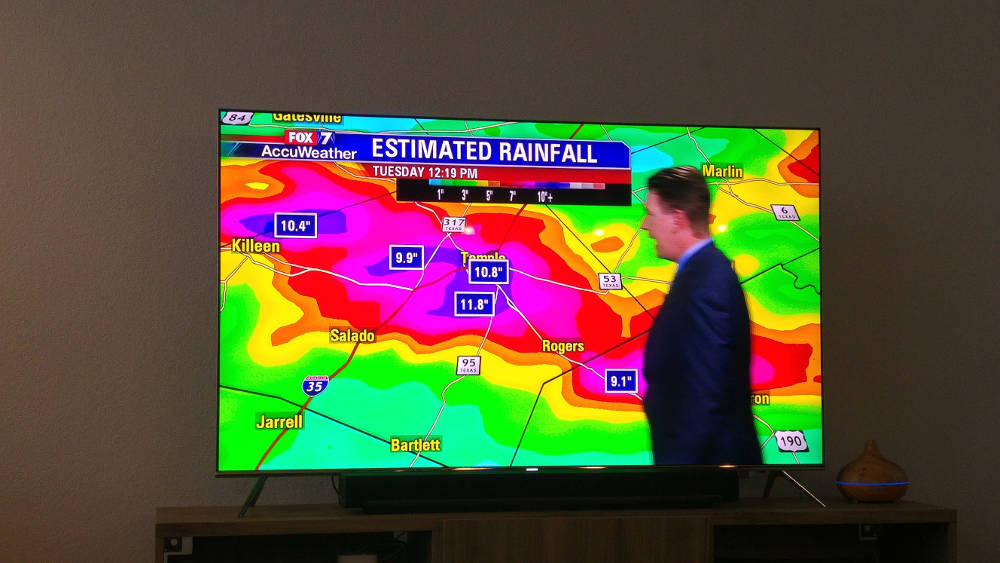 Rain it did, so we decided to stay at the house and watch The Trip to Spain, starring Steve Coogan and Rob Brydon. This is the new season of one of our favourite shows and Mark managed to find a copy of it online which was a bonus.
Renee even made us some eggplant rolls and salad for lunch, which were among the nicest things we'd eaten in a long time. We must remember to make these when we get home!
By now the rain had stopped, so we decided to hop in the car and head downtown to explore Austin some more.
Exploring Downtown Austin
The traffic was insane and it took a while to get in, but somehow, we managed to score an epic carpark right in the middle of downtown. It was even opposite a Starbucks, score!
First on the agenda was the State Capitol Building. This was an impressive building that was over 150-years old and we could go inside and do a little self-guided tour type thing.
The State Capitol Building is where parliament happens and where they make all the Texas state laws, so it was interesting to see, even if we find politics boring.
Next up was a stroll to University of Texas. It began raining along the way, but luckily for us Mark had an umbrella. We still got wet though.
This was one damn impressive university. We snuck inside and walked around, then headed across the road to their stadium and tried to view the ground.
It was a labyrinth inside and we couldn't find the entrance to the field, so we gave up and went next door to the merchandise shop.
We then walked back downtown to a sports bar for a beer, then went back to the car and headed home so we could change our wet shoes and socks. All in all, a good day touring downtown Austin.
A Night of Games
After watching another two episodes of The Trip to Spain, it was now tea time so we hit the road again and headed for a burger shop called Hopdoddy.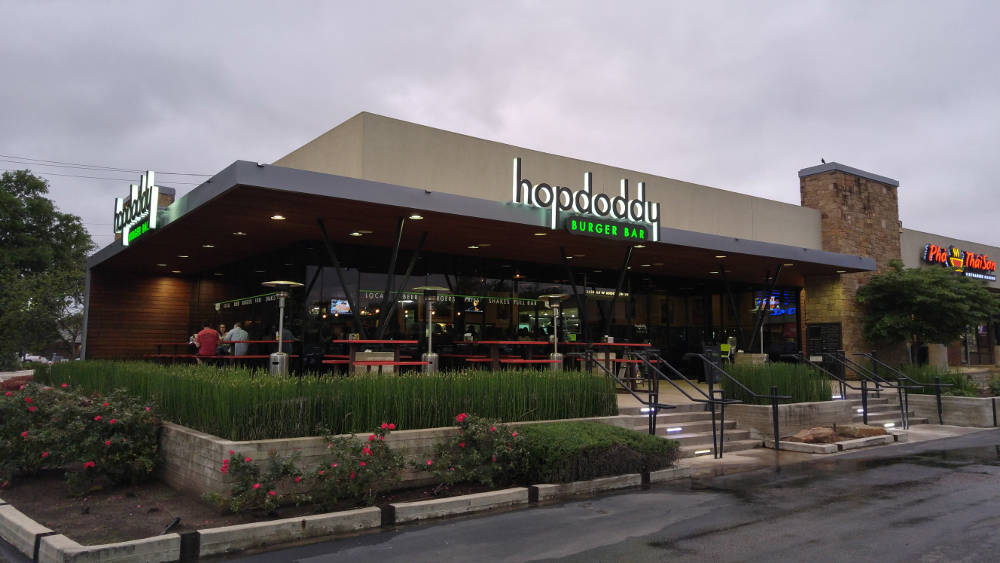 This place is highly rated and often has lines going out the door. Luckily for us it was a Tuesday night, so got a table straight away. It was worth the wait, the burgers were delicious.
Our next top was tin pin bowling. There was a venue just up the road which was quite cool. It was decorated with a mural of The Dude and Walter from The Big Lebowski, but for some unknown reason you had to score manually, so we knocked that idea on the head.
This venue all so had a shuffle board and an ice hockey fuzbal type table, so we decided to hit that up. A bonus was that the Minnesota Timberwolves vs Oklahoma City match was on. The T-Wolves also announced their new logo at half time which we were excited about seeing.
After getting bored, we decided to head up the road to a Dave & Busters, which is like a massive games arcade.
This place was epic. You buy some prepaid credits and then play any game you want. We loaded our cards up and literally spent almost 3-hours there playing games.
We also accrued plenty of tickets, which we exchanged for some toys for Archie, plus a Superman cereal bowl for Linnie.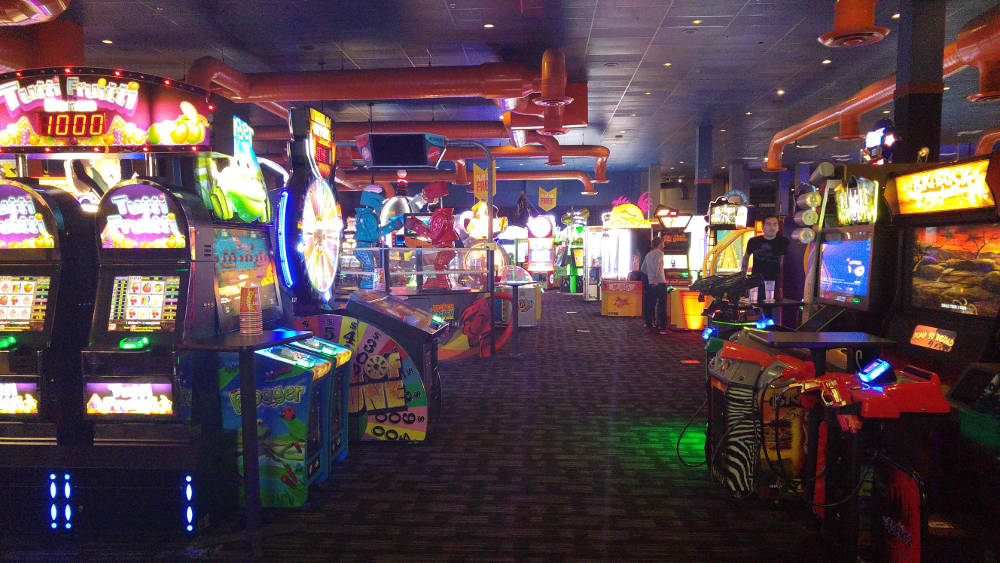 By the time we got home it was 1am, but it was a great night to end our stay in Austin. We will definitely be heading back here again in the future.
Where We Stayed in Dallas