Today was another early start. Not only did we have to be up for a ranger walk at 9am, but it was also Adam's birthday. Woohoo!
Anyway, we kicked things off with some breakfast at the diner that we had tea at the night before and then headed off to Uncle Tom's lookout area where we met up with the group for our ranger walk.
As it turned out our ranger was an old lady named Meryl who would have been between 70-80yo, but still probably fitter than us. She spends her summers here doing ranger walks and talks and educating people and she was a real nice lady.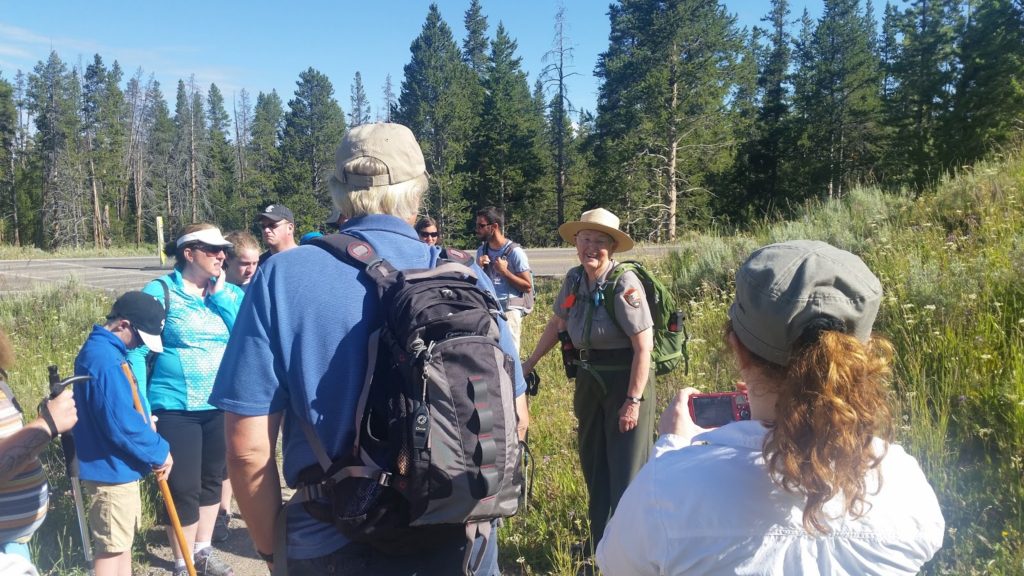 The walk was about the Yellowstone landscape and how it formed all those years ago, plus information about the flora and the wildlife in the area. It started off ok, but boy could this lady talk!
We stopped every 10 minutes or so and she would talk about something different. It was fun, but it started to drag a bit in the end. But we still learned a lot and saw some beautiful landscape, so it was worth checking out.
After 3 hours of walking in the hot sun, it was now midday so we headed for some lunch. We found a little café in Canyon Village and decided to grab a hotdog.
They had one guy working and a lot of angry impatient customers in line. You had to feel for him!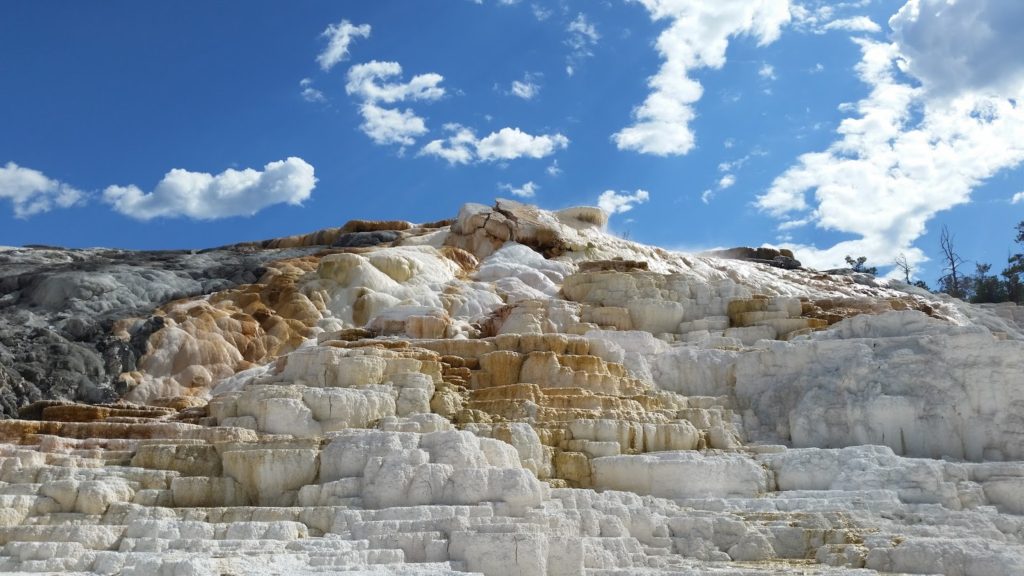 Once lunch was finished we headed back to the tent for a bit to work out what we were going to do next and decided on a trip to Mammoth Hot Springs.
We quickly drove through the area on our way in yesterday and thought it was worth exploring some more.
On the way we stopped by Tower Falls which was another big waterfall. After grabbing an icecream, it was then a steep walk down to the bottom where we played around by the water for a bit, trying to skim rocks, before heading back up and continuing our journey to Mammoth.
We arrive in after about an hours worth of driving and then go for a long walk around the hot springs which Mammoth is famous for. They were quite impressive, however they stunk quite a bit.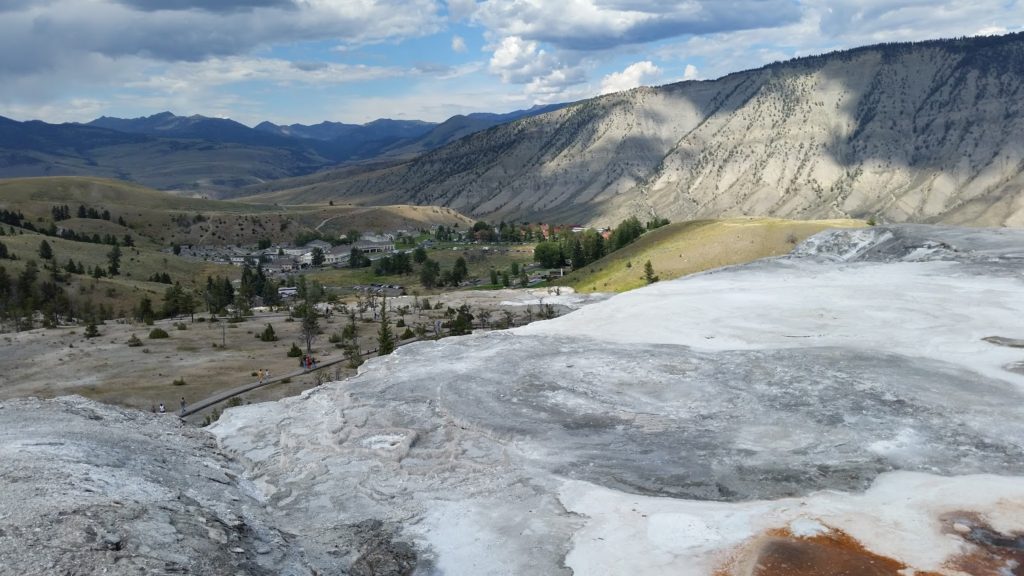 It was quite a long walk, but well worth it to see such beautiful scenery. After our walk we headed to the Visitor Center and read up about the area, plus got a drink of water and used some of their free WiFi so Adam could read his birthday messages while we rested.
Now it was time to head back into Canyon Village and grab some birthday tea for Adam. We decided on the Canyon Lodge which was probably the nicest dining spot in the area.
Turns out it was a good stop as we had a free salad bar (which we had to pay for) and we got a hamburger and some chips & dip.
Not a bad way to spend a birthday tea. We had a waitress named Lauren who was super nice as well.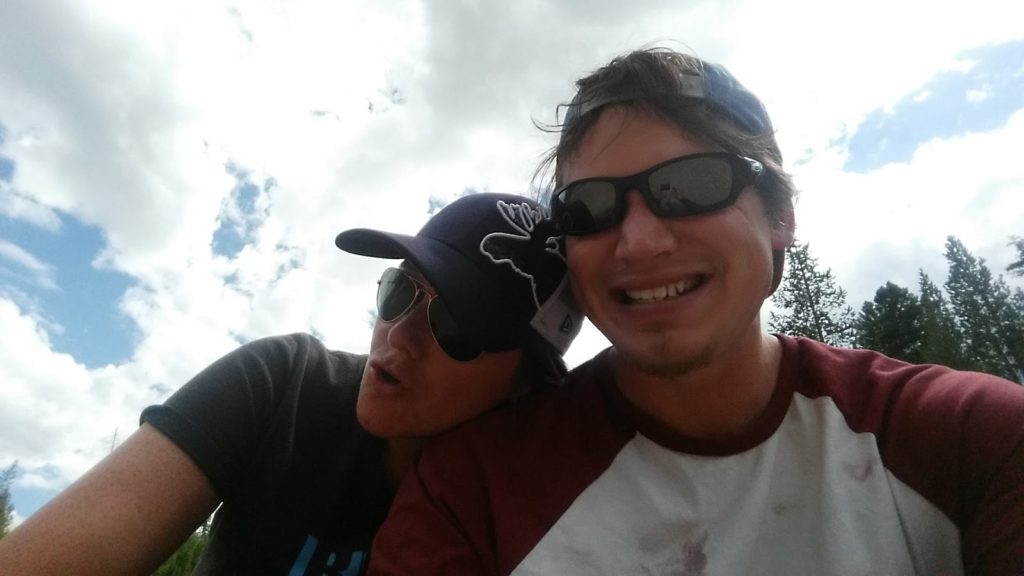 After tea we stopped in by the gift shop and by now it was about 8:45pm, so we headed back to the tent for a rest and to get ready for the 9:30pm Evening Program.
Tonight the program was about the thermals (which we'd seen at Mammoth earlier today) which was interesting, plus it was also about the old tribes that used to live here and how they made their weapons and clothes and what not. The enthusiastic guide made it pretty fun.
Once the program was done we headed to bed as it had been a pretty long day, plus we had another long day coming up.
More Photos from Yellowstone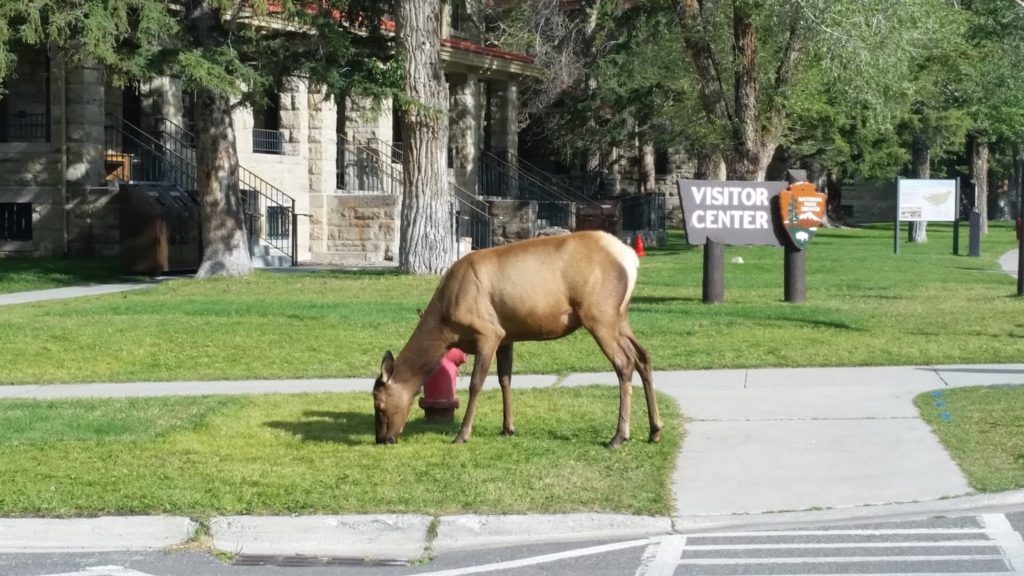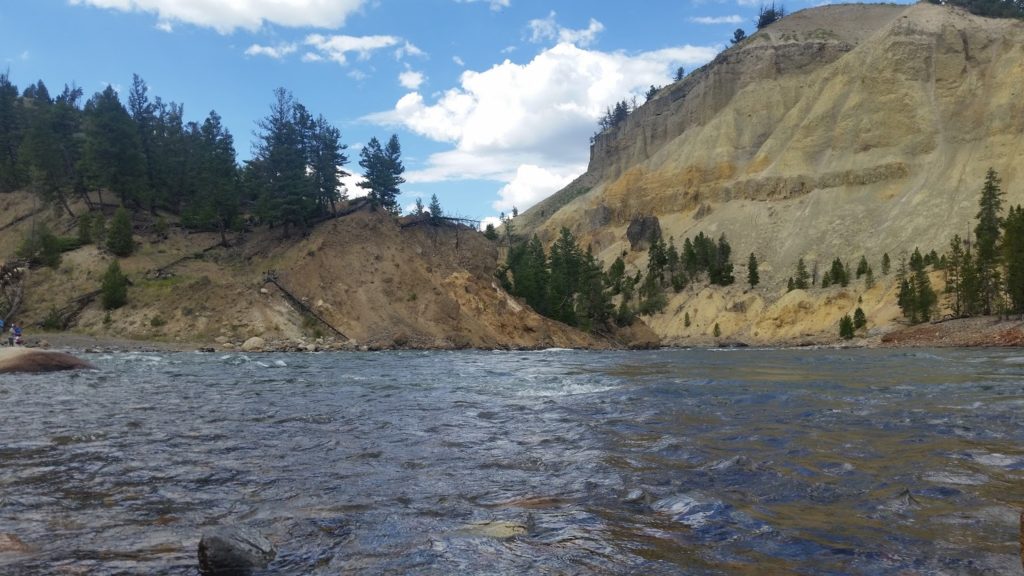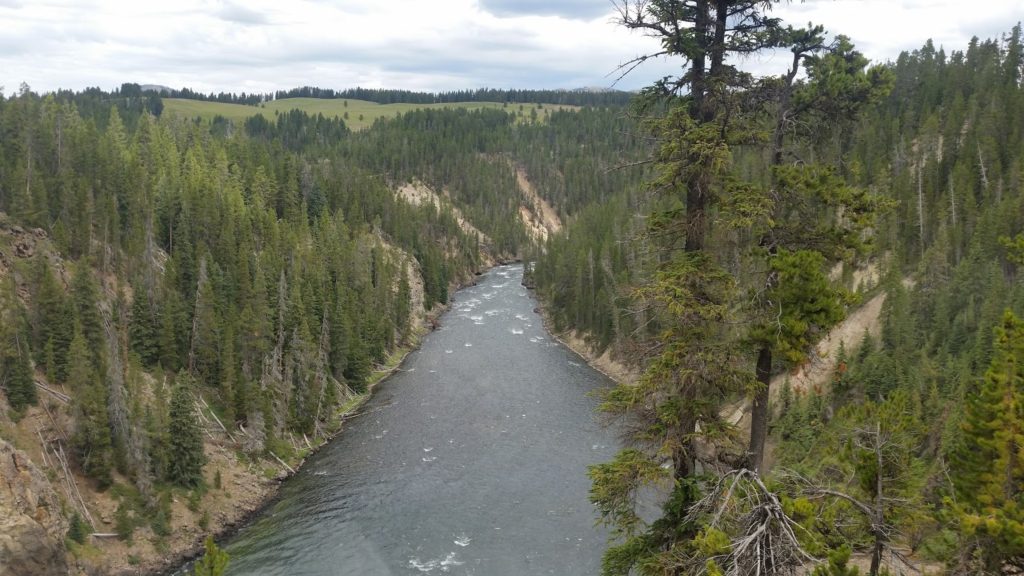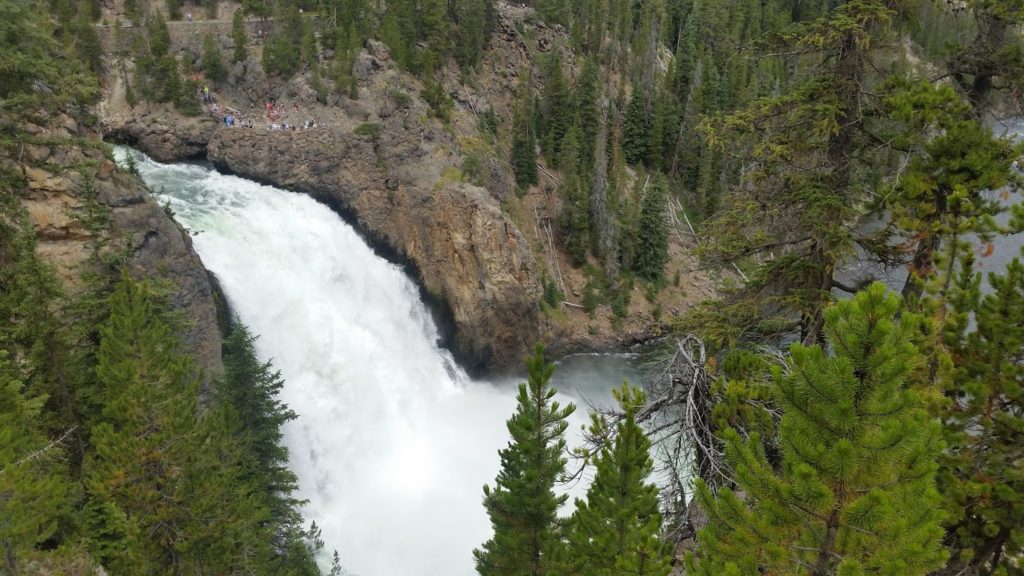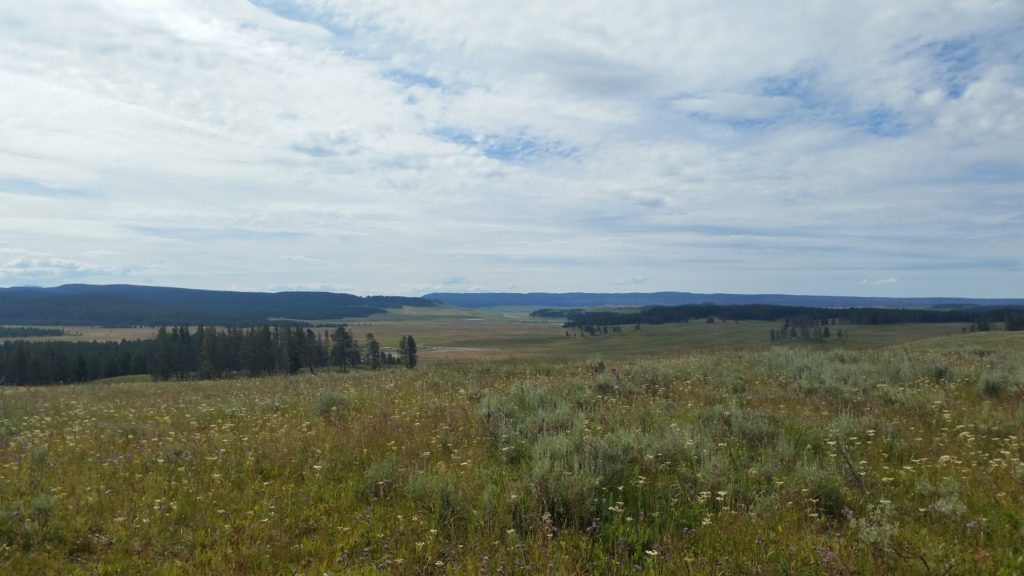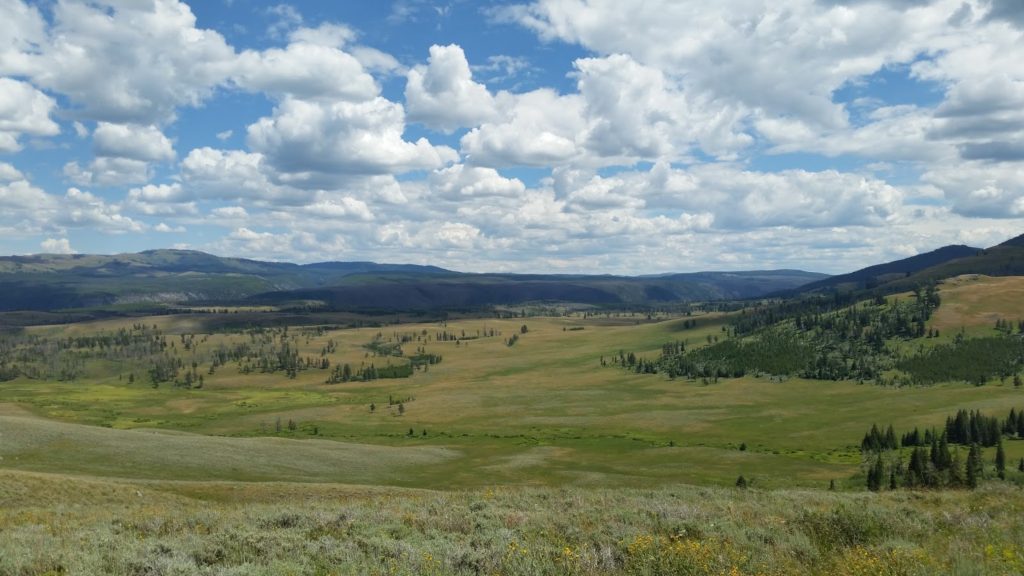 Where we stayed in Yellowstone