It was a struggle to get up this morning, our muscles still tired from yesterdays accidental mountain expedition and our heads screaming for a little more sleep.
But silly us booked our breakfast for 8:30 and we could hear our hosts Andy and Anna rustling around the kitchen. So get up we must.
Before we set off, Andy gives us a great little hike to do which wasn't too far away called The Lost Valley.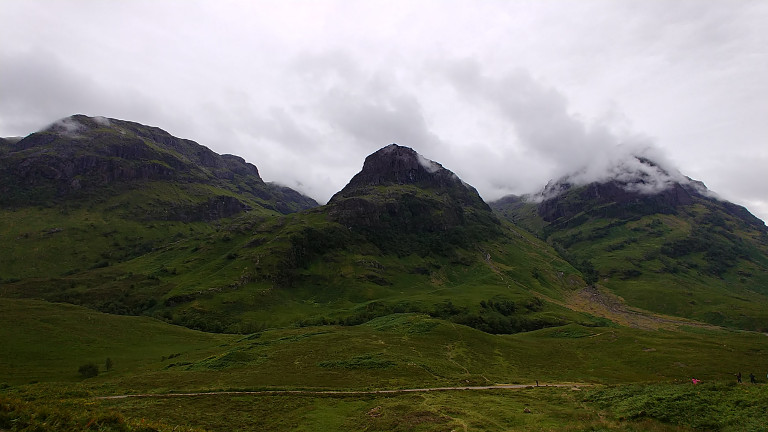 Sounding intriguing, the walk consisted of beautiful birch tree-lined paths at the base, a LOT of rock steps leading up the mountain and then after a steep climb, the path leveled out into an open valley.
The climb was a little more stable than yesterdays, but it still took us two and a half hours to get up and back, but it was well worth it, the views and scenery were the best we had seen yet.
We make it back to the car and pull back onto the highway and drive another 2 hours to Loch Lomond. Check in wasn't until 4 so we head into town to get some lunch at a fish n chip shop.
This fish and chip shop had something that we had never tried before, they were vegetable ball type things, similar to falafel but with Indian spices. We were too sure about them, but they were damn good.
Finding a spot to eat by the river running through town, we share our chips with a rather large flock of mallard ducks.
So large in fact, that after lunch we drop into the local supermarket, pick up a loaf of bread and spend the next hour feeding them all.
That was until a jerk of a swan family decided to come in and sent them all scattering. And after the bread was finished, the a-hole started to have it out with my shoes, biting and hissing. Evil birds.
Time to check in, we drive back out of town and head up the road to find our bed and breakfast. We pull into an old farmhouse looking place and ring the bell and wait.. and wait.. ring again.. wait.. ring again.. dog barking.. but no one home. Argh.
So we wait in the car for a bit, surely the owner will be here soon being that it was just after 4. But no..
We had no reception here so we drive back out and try to call them. No luck, no answer. As we booked it through Expedia, we give them a call and they call the hotel on their alternate number. Success, the owner will be there in 15 minutes.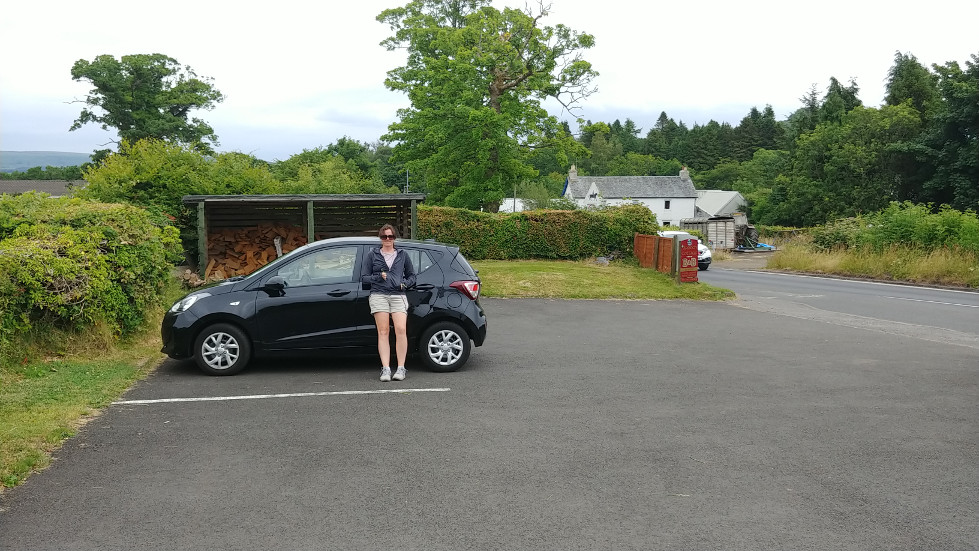 Nearly half a hour later, he pulls up all apologetic, giving us far too any excuses for any of them to be legitimate, and lets us in.
The poor guy was all flustered and scattered, so we assure him that we are fine, we don't need anything and let him go.
Finally we slump onto the bed and rest our legs and heads, but not for long now as the France vs Belgium game was starting in less than an hour and we didn't even know where to watch it yet.
Back in the car and into town we find a very nice sports bar called The Dog House and pull up a chair for what was a very routine match. France ended up victorious and was now in the World Cup final sending Belgium packing.
On our way back to the hotel, we duck into the supermarket and grab some almond milk for our breakfast tomorrow and grab some chips and dip for a late dinner.
Time for bed now in our little farmhouse room with our views of paddocks and hay bales. This truly was the highlands.
More Lost Valley Photos
Ardoch Cottage Room