Our UK trip had been leading up to this day. Would football be coming home? Before we found out the answer to that question, there was plenty to do.
We were up for breakfast at 8:30am and met by some very apologetic hosts. They apologised a million times for the check in mixup yesterday and even gave us 20 pounds refund!
Breakfast was sensational. We got another full feed and were enjoyed by another couple of who were from Belfast, but live half the year in Orlando and half in the UK.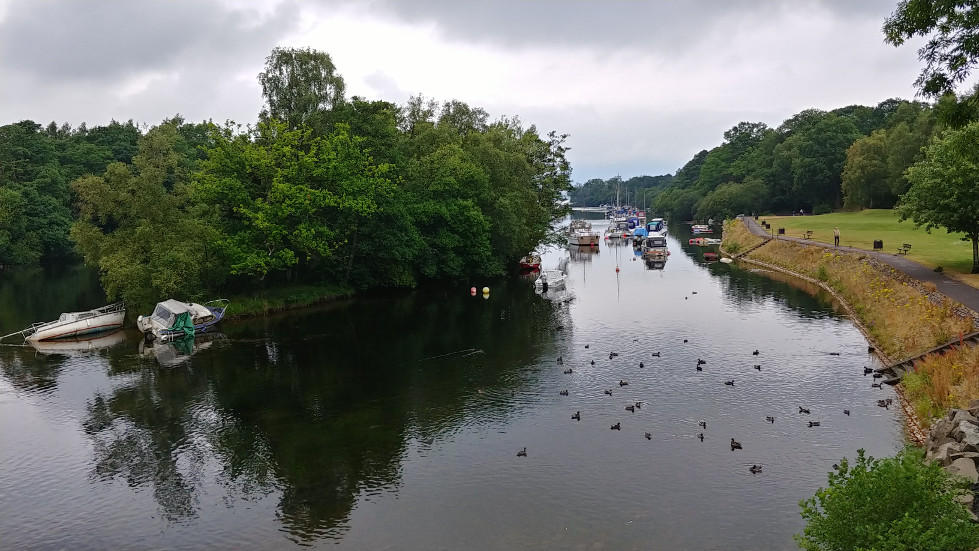 We chatted to them for a while and left them the details for our Airbnb. Hopefully they come visit one day.
After breakfast it was off for another walk. This time we walked around Balloch Castle and down to Loch Lomond. It was a beautiful area.
With some time still to kill, we went to feed mallards again. How could we resist? We bought another full loaf and fed about 50+ of them, they loved it.
Next we went for another walk along the pier and to the shopping area to grab a coffee, then it was off to Glasgow.
Finding our way to our Airbnb in Glasgow proved to be rather difficult. We plotted the wrong address into the GPS, so ended up at a random house, then were unable to find the place to meet our host.
Eventually we found our way and were greeted by Roseann. Our apartment was very since with great views of Glasgow and plenty of space.
The next hour was spent chilling out, with Linnie watching the Roger Federer Wimbledon match on telly.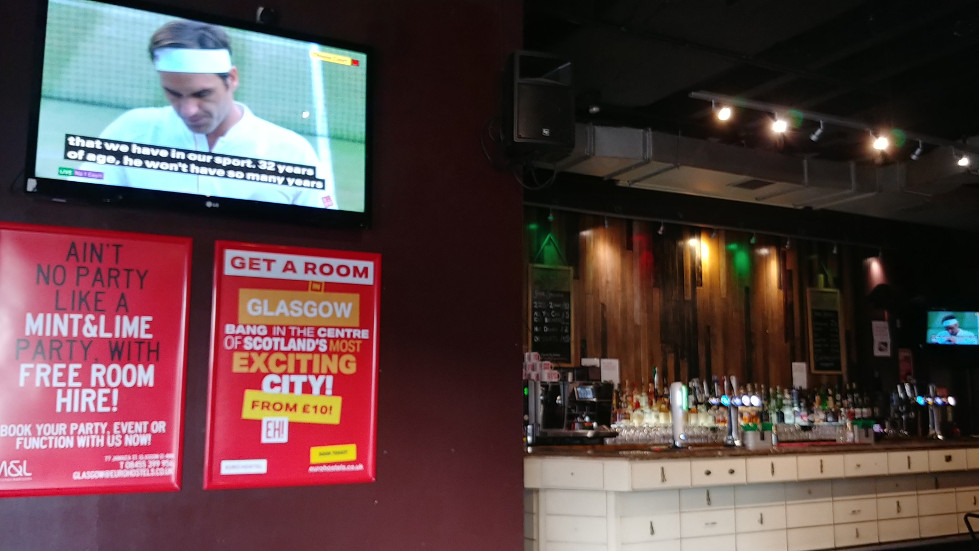 Then we decided to walk into town. Along the way we found a music store so dropped in to have a quick play on the pianos. I even bought a Queen chords book with 50+ songs with that free 20 pounds we received earlier.
With Linnie seeming occupied with the Federer match, which had gone to a fifth set, we stop by a sports bar next door to watch the end.
It was 4-4 i the fifth set, but little did we know we'd be sitting there for another hour and a half. The match was an epic, with Federer somehow losing in one of the biggest Wimbledon shocks in history, much to Linnie's disappointment.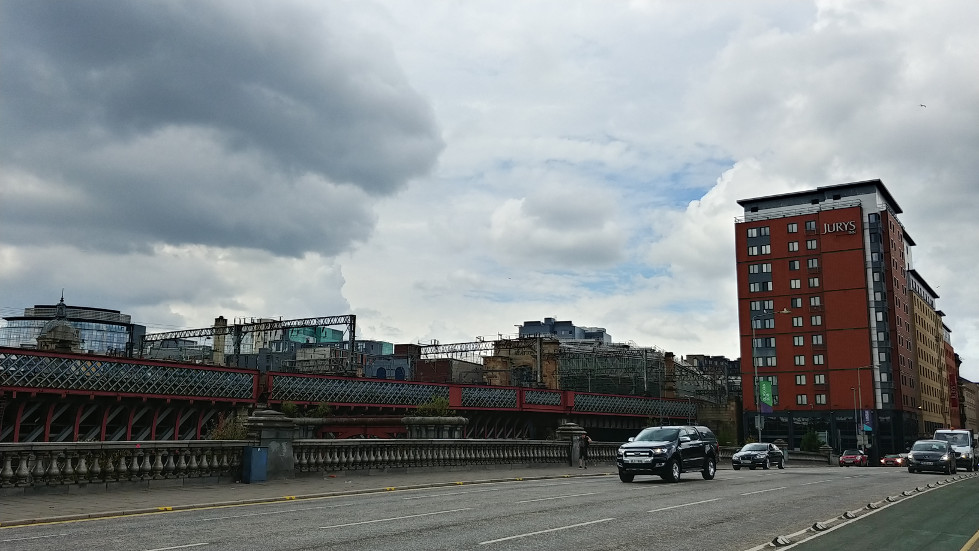 The time was now about 5:30pm and with the England vs Croatia kickoff set for 7pm, we thought it best to try and get a seat early at a pub.
A wise decision indeed. We went in and out of about 10-15 pubs, unable to find a seat. The anticipation for this match was off the charts and everyone was out wanting to watch it.
Linnie found the strangely named pub Committee Room No 9 on Google, so we thought we'd try it out. It was absolutely heaving, but as we were walking in, a table freed up and we pounced like a seagull on the opportunity. Score!
After a long wait, the match eventually started. To our surprise, there were lots of English fans inside which really added to the atmosphere.
England started like a steam train, running the Croatians off their feet. They got an early goal in the sixth minute and it could easily have been 2-0 or 3-0 by half time.
The mood was good, but in the 68th minute things went pearshaped. Croatia equalised, then started to gain the ascendancy. However, the match ended 1-1. Extra time to come, then perhaps as shootout?
The shootout never did come. Croatia scored a later goal in the second half of extra time to secure their a path to their first ever World Cup Final appearance.
Unfortunately, the dream was over. Football wasn't coming home.
We were actually very sad. We'd enjoyed being part of the fairytale, and for it to end right before the final left us a bit deflated. We could only imagine how upset the English fans would have been. Poor guys!
After the game, we headed to get some burritos from  Mexican restaurant around the corner, then walked back to the room for an end to our second last day in Scotland.
Our Room in Glasgow
Where We Stayed in Glasgow