Not wanting to get out of bed this morning after a late night, we slide out and head down the spiral staircase to see what was on offer.
Our amazing host Dave had not only put out cereals, milk and juice, but he had even baked us a little loaf of bread! What a champion!
So of course, we pigged out on toast with jam, fruit and cereal and then said goodbye feeling very satisfied.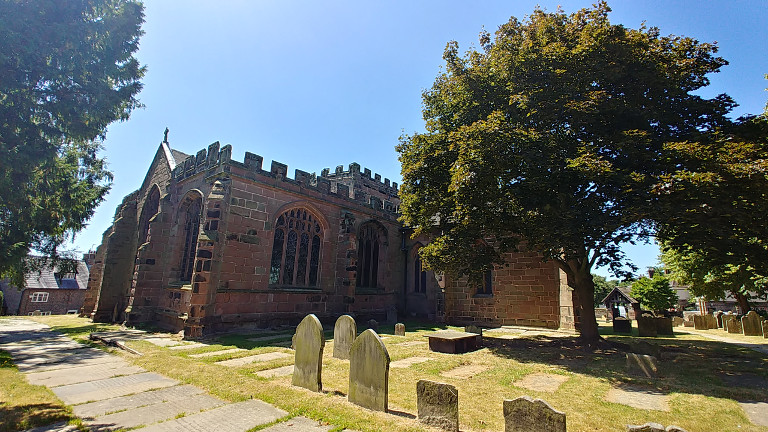 Back in the car we make our way to Great Budworth which is where a lot of Adam's ancestors lived back in the 1600-1700's.
We visit St Mary & All Saints Church, the church where they were baptised, married and the buried.
It was quite a special feeling walking around the church and the streets of town knowing that your relatives had walked in the exact same place 300+ years ago.
In an attempt to find the headstones of the Ditchfield ancestors, we search and search until we have read nearly every one. Giving up we go into the church again to ask the caretaker inside.
But as it turns out, he was as deaf as a post and didn't even hear what we said.. Back to square one.
With the sun shining down in what was an English heatwave (yeah only 26 deg), we decide to pop into the restaurant next door called The George & Dragon, which had all the style you would expect from a very old and quaint village.
Mismatched antique chairs, tapestries, paintings of horses and old riding jackets and boots on display. It was delightful.
It was also good fun knowing we ate and drank at a pub that Adam's ancestors would have done many centuries ago.
Stuffed with food yet again, it was time to say goodbye to Adam's old ancestral home and make our way to Liverpool.
The traffic was free-flowing and were making excellent time coming into the city.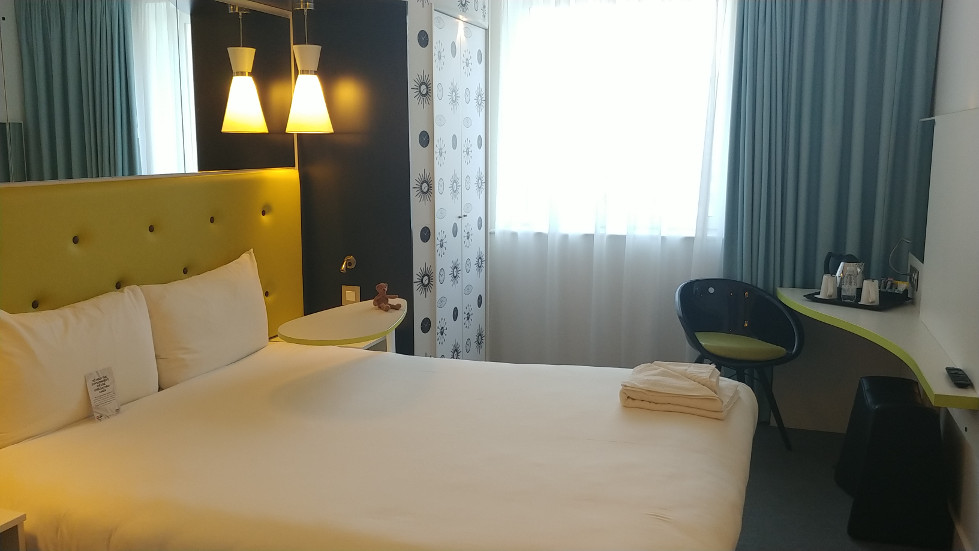 We were one turn off from our hotel until we took one exit too quickly and ended up in a bloody tunnel that had a nasty toll waiting for us on the other end, and then again coming back, not to mention it added about 20 mins onto our trip! We could only laugh.
The car finally parked in the garage, we check into our first hotel in a while and snag a quick freebie hot chocolate and croissant. Yumma!
After a quick rest, we head out to explore yet another city. Not wanting to see anything in particular, we end up in the cinema and see Oceans 8 and eat some pretty good popcorn that even rivalled that of the regent back home. But not quite as good.
Time getting it was nearly 8pm by the time the movie finished. We grab a burrito on the go and wander the streets some more.
We find the pub where the Beatles started out all those years ago and see a lot of… interesting.. looking people and a lot of loud bars and pubs already filling up with partiers.
Exhausted from yet another day of driving and sightseeing, we head back to the hotel to chill for the rest of the night and to catch up on some work.
Great Budworth Photos
Great Budworth on the Map