After spending the majority of the last couple of months in dusty old towns, minus Darwin, it was time to return to a big city finally.
Toowoomba was our next stop and we had 3 nights here. It's a reasonable sized town of 130,000 people, so larger than Ballarat. But similarly to Ballarat, they have a botanic garden and we happened to be here during the festival.
Monday, Sep 4th – (Day 151)
We were up nice and early today around 7pm. It wasn't our plan, but it turned out handy given we had a 4 hour drive coming up today.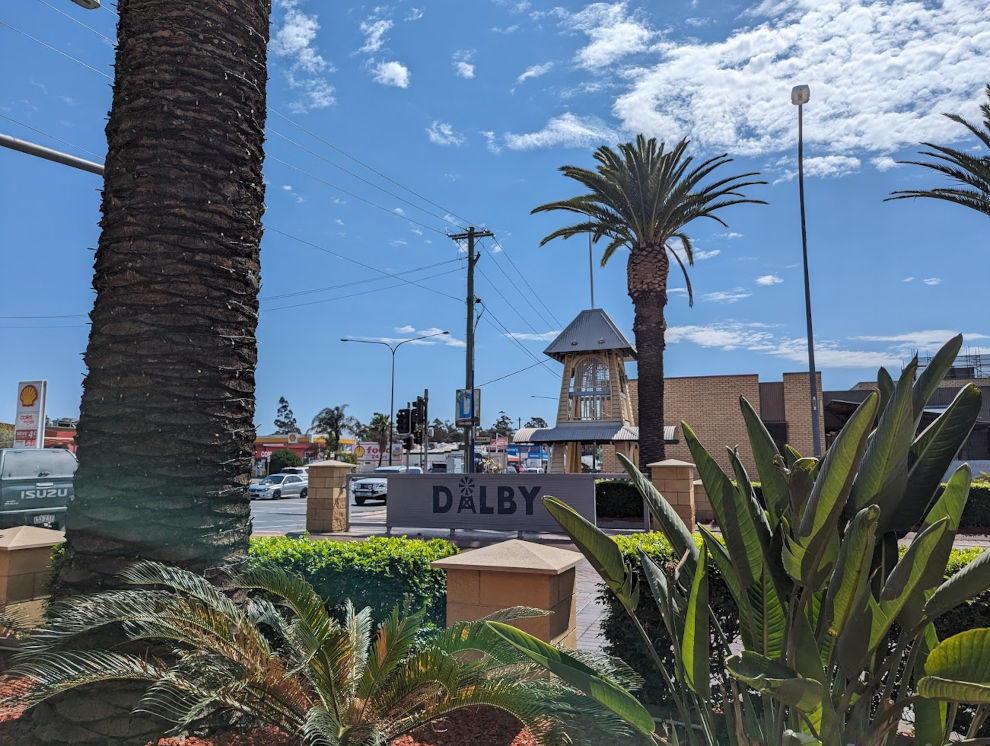 It wasn't long before we were packed up and on the road, heading for Toowomba. With the exception of Darwin, this would be the biggest city we've seen since Perth back in May.
We split up the driving by doing two 1 hour stints each, doing a couple of stops along the way. The first stop was Miles, then we stopped for lunch at Dalby. We'd never actually heard of Dalby before, but apparently it's the birth place of Margot Robbie, which was some trivia for us.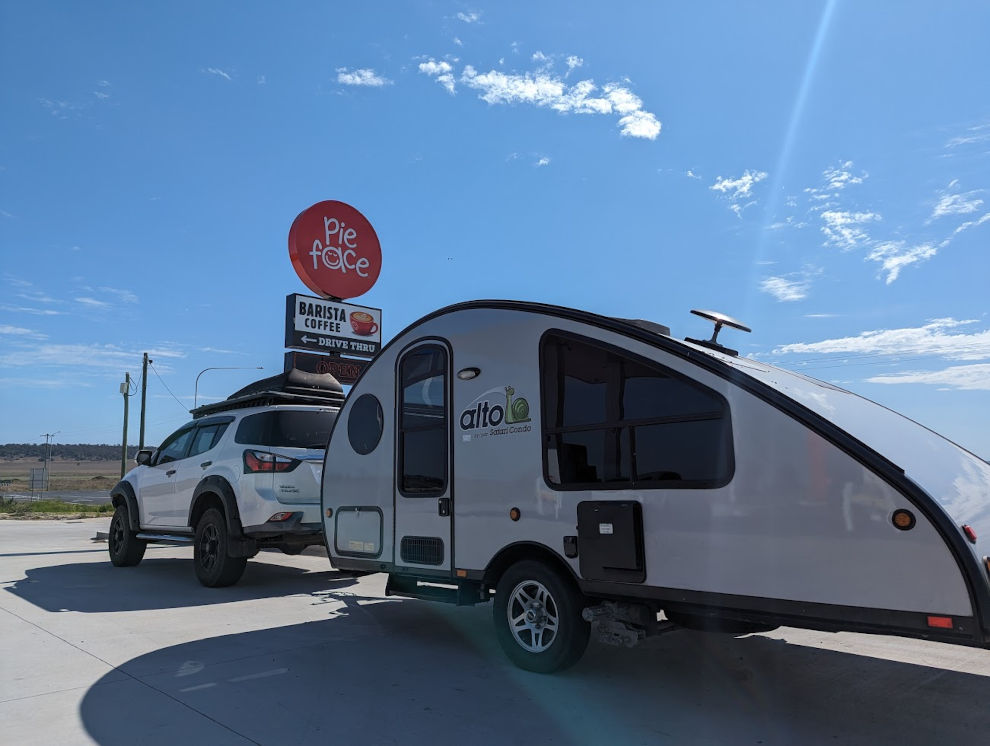 We thought Dalby may have something to eat for lunch, but they had bugger all. Not a great place to live if you're a vegetarian! Luckily, we found a Pie Face along our drive, so stopped there for some lunch.
Back on the road, we arrived at Toowoomba just after 1pm and luckily they upgraded us to a better position because we had a small caravan. The next hour or two we just relaxed at the park for a while as the scenery was pretty nice around here.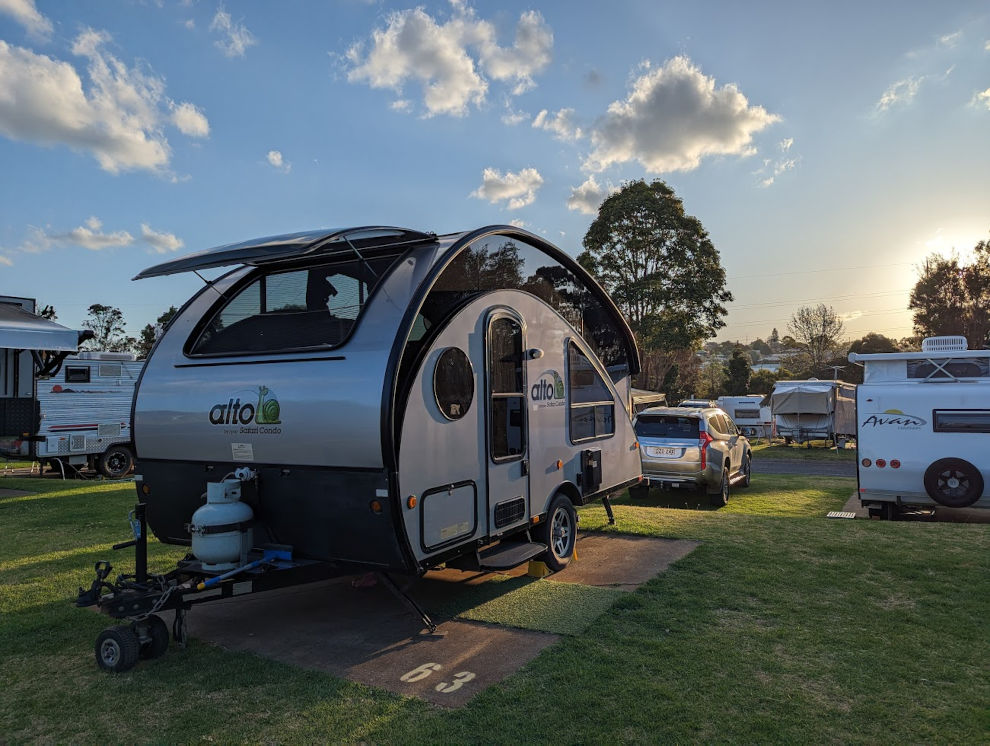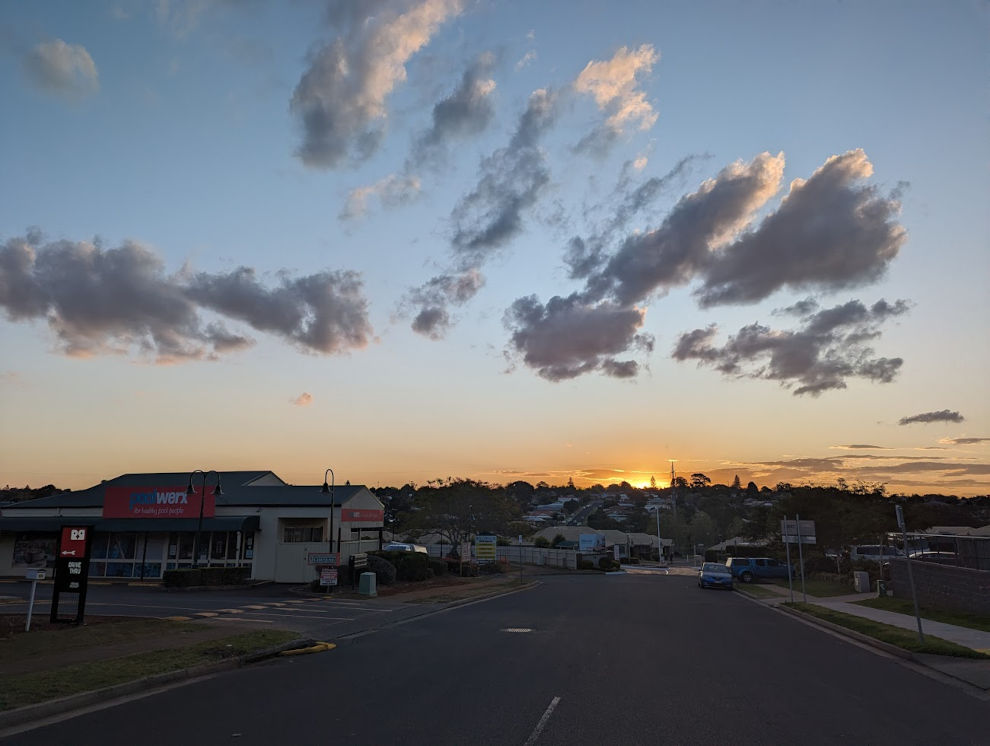 Then we went for a walk to Coles about 15 minutes away and got some supplies. We had the same thing we ate for tea last night, that Indian meal we love.
After tea we played a couple of games against Rach, then watched episode 7 of The Traitors and went to sleep. A pretty uneventful day really.
Tuesday, Sep 5th – (Day 152)
Tonight's plan was to meet up with Josh and Naya, our old friends from back in Ballarat who had moved to Toowoomba, but we had some exploring to do during the day.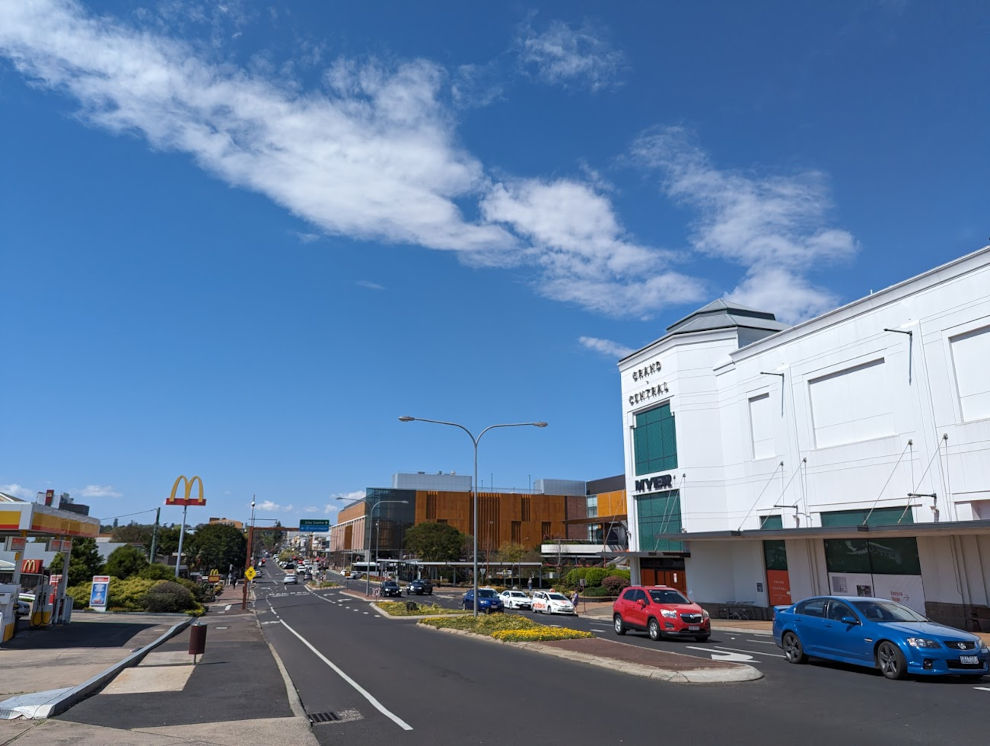 The morning was spent hanging around the park, then we headed into Grand Central shopping centre. We were expecting a Central Square type setup, but damn this place was massive. It would rival Chadstone in size. Certainly not what we were expecting!
We spent a good couple of hours browsing around the shops and having some lunch, then headed for the botanic gardens where there is currently a big festival on for the month.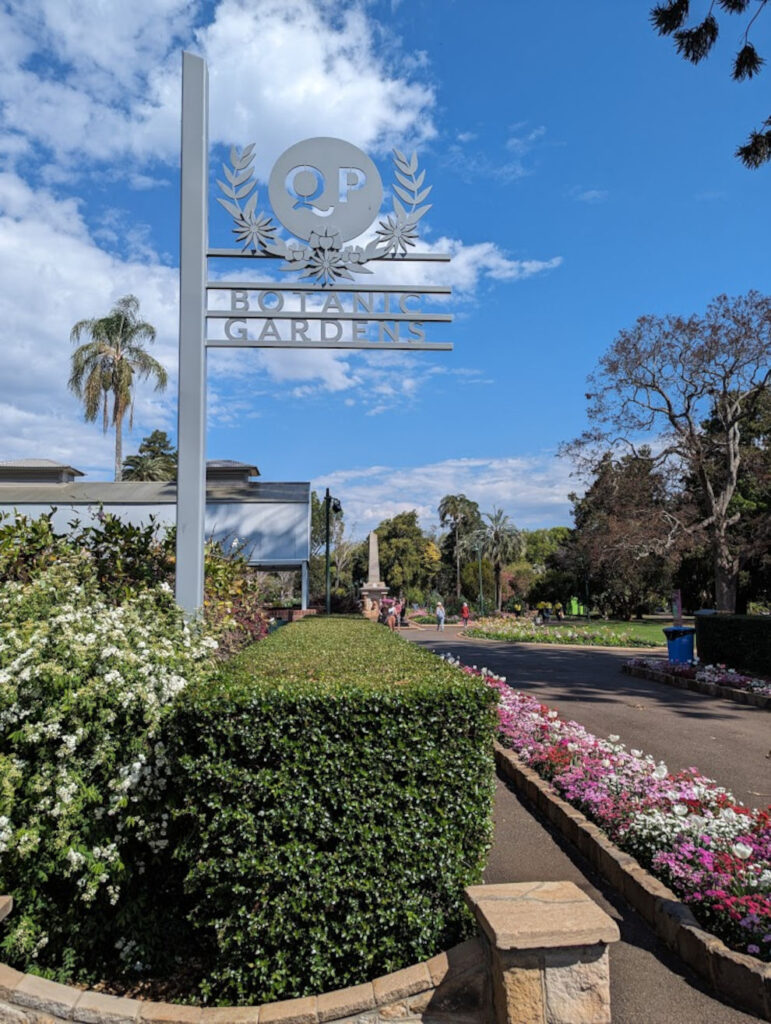 The gardens were pretty nice and we decided to find a quiet spot on the grass and enjoy the serenity for a while. Around the corner was a cafe, so we had a little business meeting and got a scone and coffee, then headed back to the park.
Before long it was time to head to Josh and Naya's and damn they have a nice property! It was about 4,80 square metres with a pool and a lovely big house. They've done real well for themselves.
Tea was lovely and it was great having a catchup and a look through their house. It was a shame we were only here for the few nights and couldn't catch up again.
We headed back to the park around 9:30pm and ended the evening by watching episode 8 of The Traitors – our favourite show at the moment.
Wednesday, Sep 6th – (Day 153)
Our last day in Toowoomba today. But for a town of this size, there is surprisingly very little to do in the way of tourism. Even Josh and Naya told us there isn't much to do here.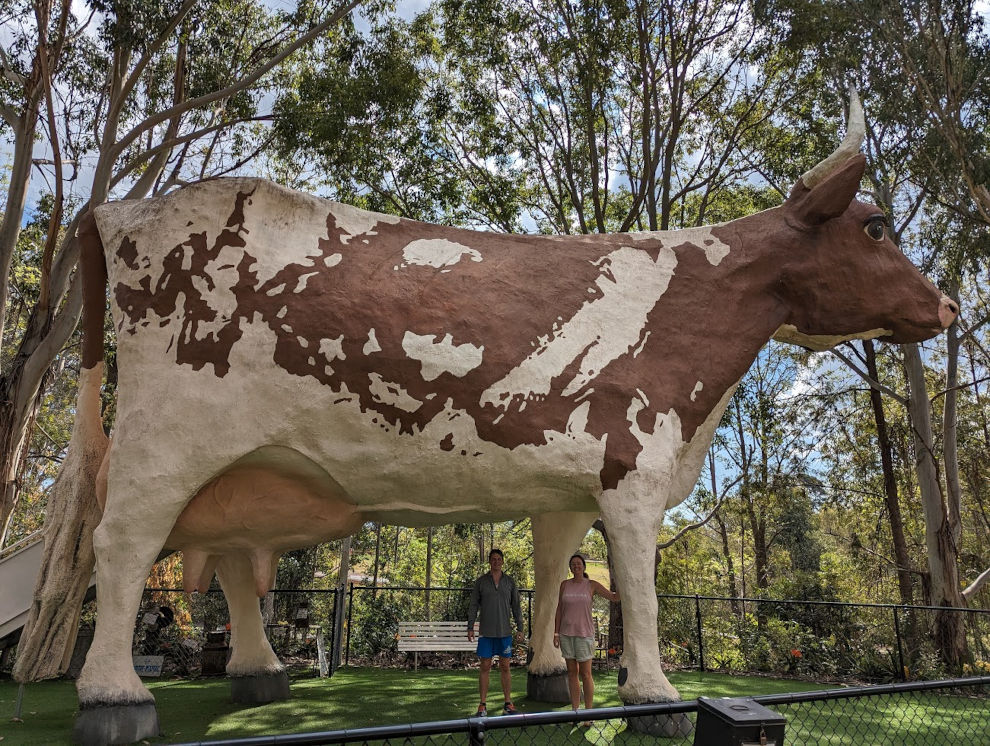 So we spent the morning at the park catching up on some work and relaxing. Then after lunch decided to go out and do some activities.
First up was the Highfields Pioneer Village which was a poor mans version of that heritage museum we went to back in Bunbury. It was still good fun though.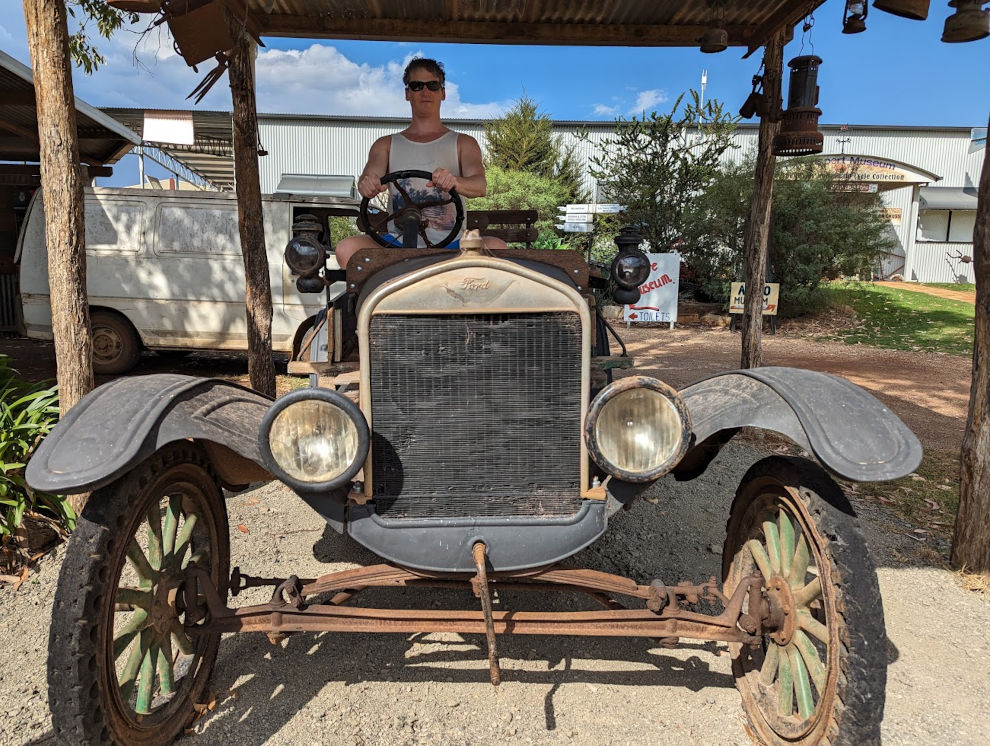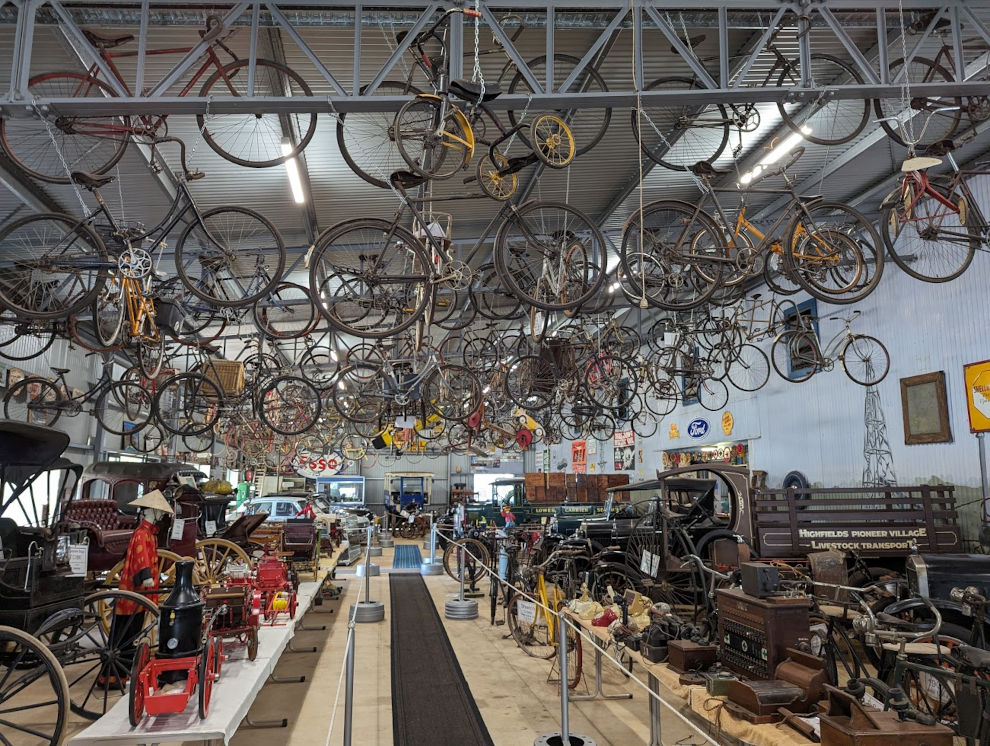 It was basically a little town they had created which was meant to mimic life back in the 1800s, kind of like Sovereign Hill. We spent a good hour or so strolling around having a look, and even got talking to an old dude about old cars.
Next stop was an impromptu visit to a brewery called The Plate where we tried some dark beers and played some games. Adam won the series 2-1 in a thriller.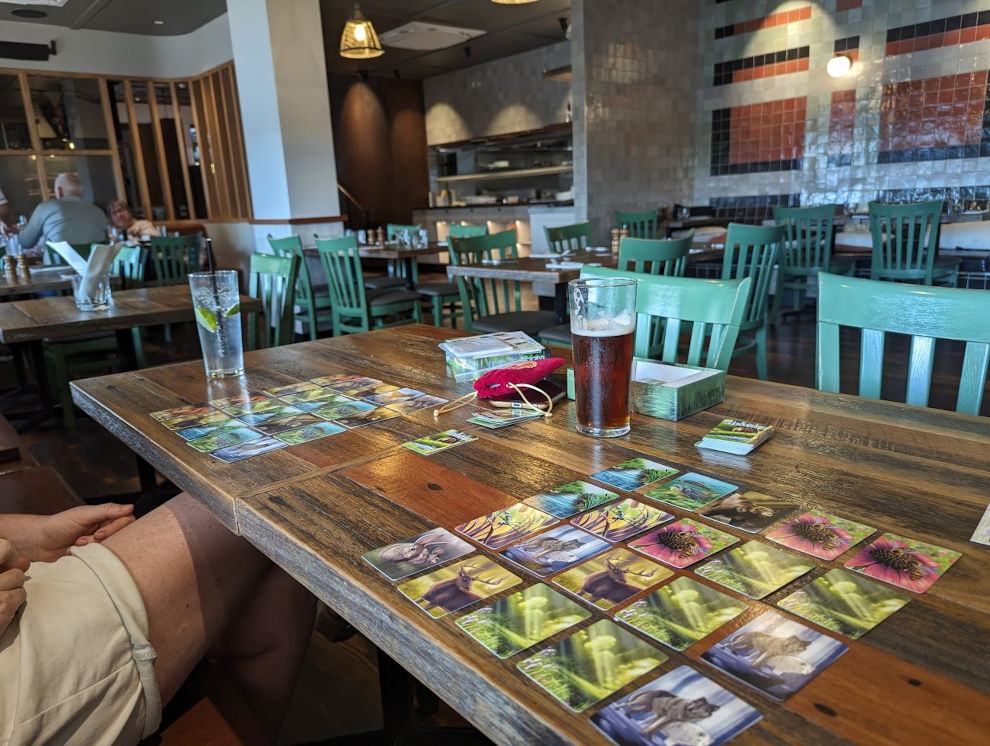 The last stop was up the top of Picnic Point which gave incredible views of the surrounding areas of Toowoomba.
Today we also started a new audiobook called Don't Hang Up by an Australian artist. It was actually pretty awesome and kept us captivated! We're looking forward to tomorrows drive to resume the story.
We finished the evening with a games night against Jamie, Rach and Jack and introduced a brand new game to the roster called Splendor. It was good fun and should become a regular.
That was it for Toowoomba. A nice quick trip, tomorrow we're off to Brisbane which is only 90 minutes away, so an easy trip.