We were now well and truly back to civilisation, with a return to Brisbane, one of our favourite cities. Coincidentally we booked the same caravan we stayed at last time by accident, which I think has had a name change?
Our only plans for Brisbane was to catch up with a friend on the Saturday, as well as go to the Brisbane Lions Qualifying Final. Other than that, we just did our usual thing.
Thursday, Sep 7th – (Day 154)
Back on the road after a fun few days in Toowoomba. Next stop is Brisbane, a city we've been to many times. Fortunately it's only a quick 90 minute drive.
We continued listening to that audiobook we started yesterday called Don't Hang Up. Stumbling on this gem was a blessing in disguise.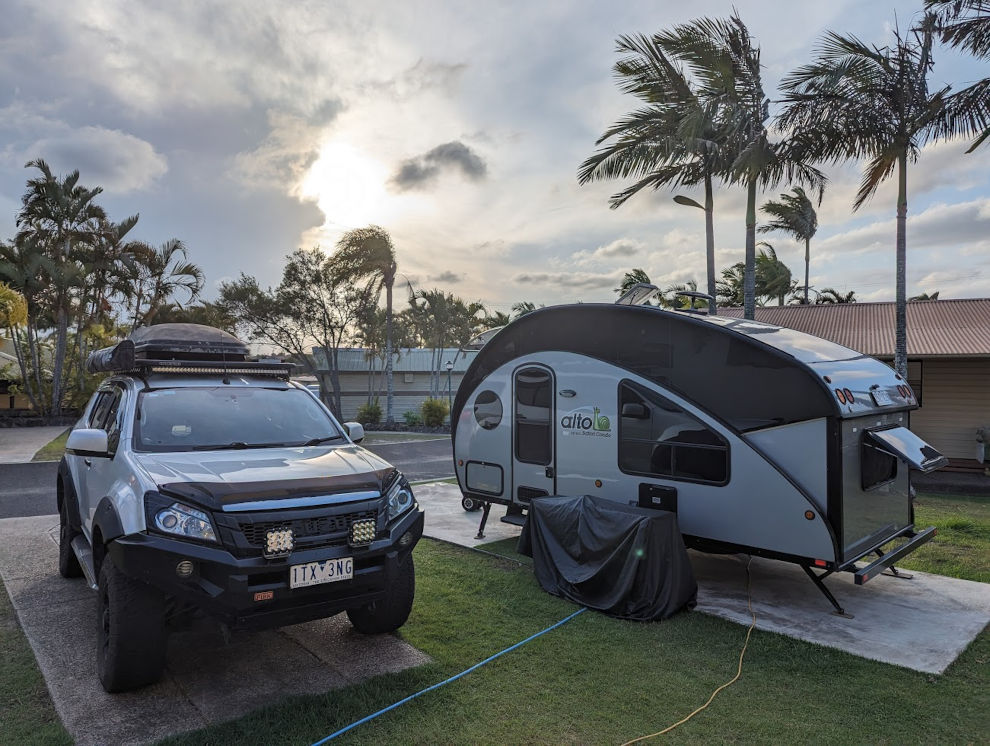 When we arrived at the caravan park, we recognised it almost instantly. It was the one we stayed at back in 2020 during COVID, the one where we went to the Grand Final.
It was damn hot here and the van was in the sun, so we opted to take our laptops to the Westfields shopping mall 5 minutes away and go grab some lunch and catch a film.
We'd from a few people that Barbie was a good movie, plus the reviews were good for it, so that's what we decided to see. We should have stuck to our better judgement, as it was fairly garbage.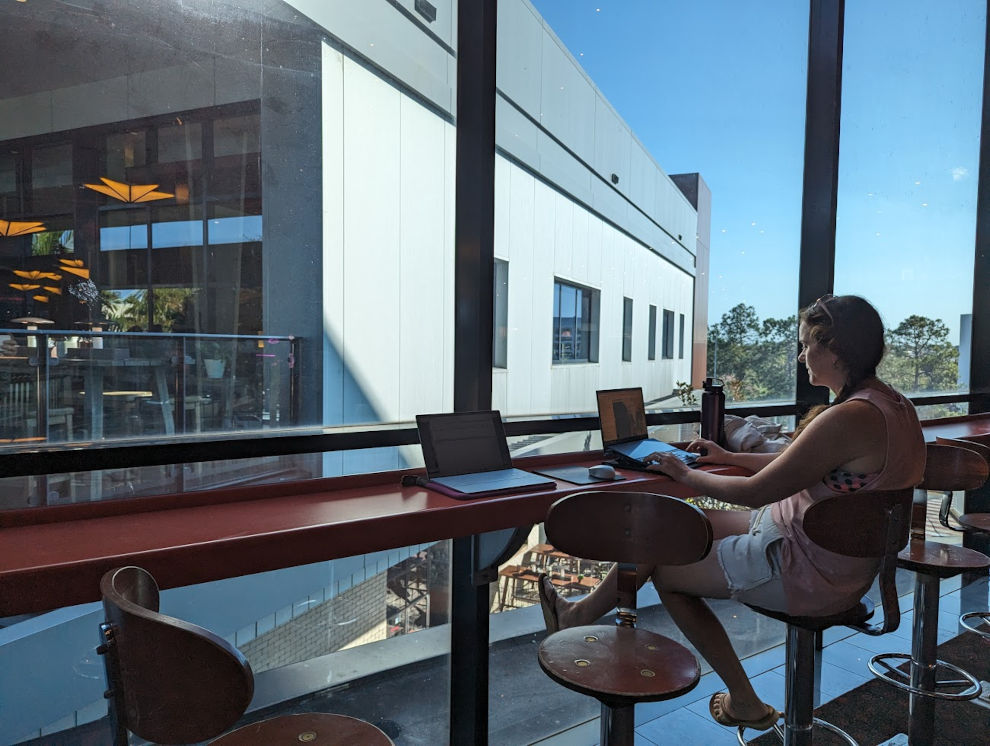 After that we went back to the park, had some oats and yoghurt for tea and caught up on this blog and listened to the Collingwood vs Melbourne final. Finals fever is finally here.
Friday, Sep 8th – (Day 155)
Today was probably one of the lazier days of the entire trip, but it was well needed. We stayed at the park for the entire day and just mucked around at the caravan.
The day was spent mostly working on our projects such as the new Airbnb template site, installing the new theme and what not. It's starting to come along.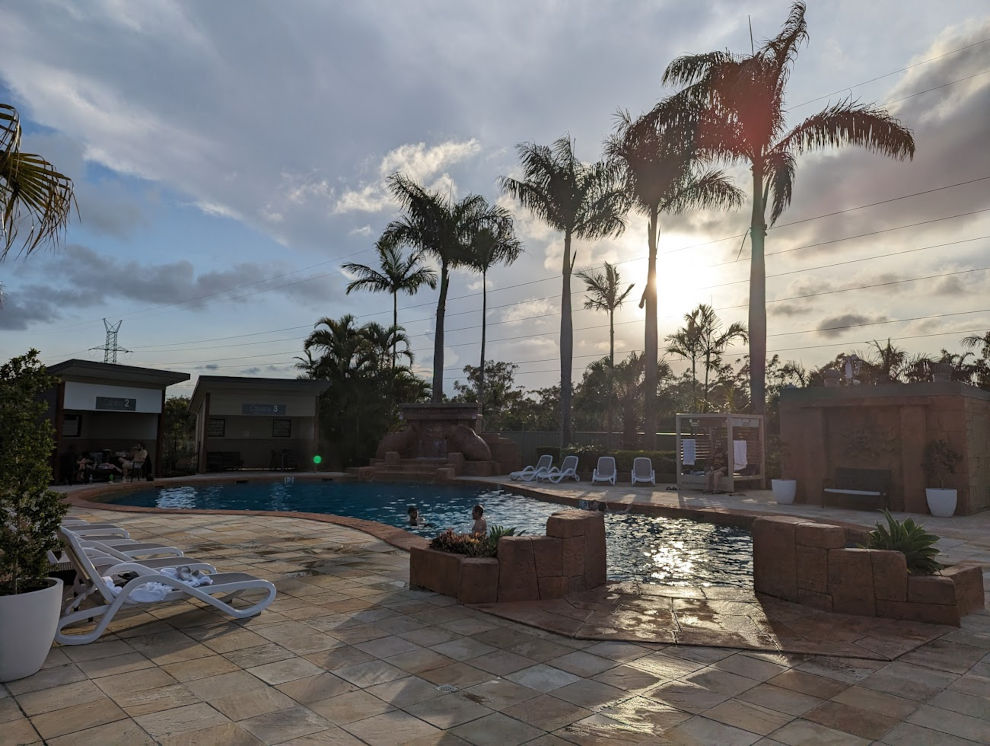 Also today was Carlton's first finals match in 10 years so that gave us something to listen to. We listened to the radio broadcast instead of watching, as the radio is a lot more entertaining.
In fact, for the occasion of Carlton's first finals in a decade, they had Blues Radio which was a bias commentary team. It was good in theory, but poorly executed, as they spent most of the time just sooking about umpiring decisions. We switched it off pretty quickly.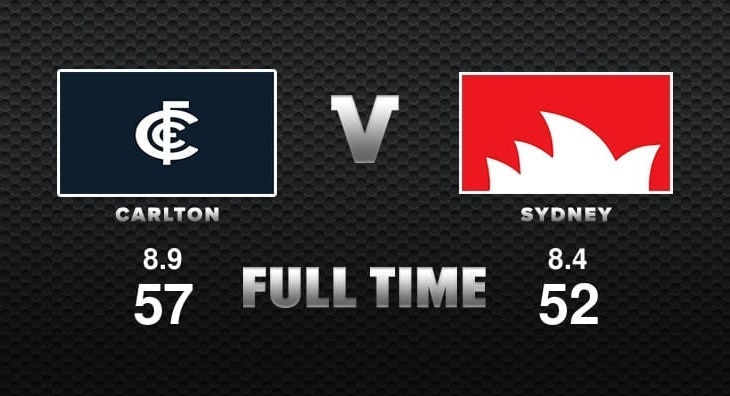 Anyway, Carlton got the job done in an exciting finish, winning by 6pts. Next up is Melbourne next week.
Saturday, Sep 9th – (Day 156)
Our last day in Brisbane, so we thought we better go do something. Luckily we had a few plans for the day.
First up was a drive into West End to meet up with Brandon, our friend and former personal trainer from HIIT last year. We promised we'd visit him before we left.
We had a great catch up for a few hours, such a champion bloke. He recommended we go to the market around the corner, so that's what we did. We got a bunch of vegetables for super cheap prices. Score!
Next stop was a drive into town to find a car park for the afternoon, then we found a poke bowl place for lunch. We then walked to the botanic gardens (which were shut…) so had to take the long way to South Bank.
South Bank is a pretty cool spot and there was a market on, so we got ourselves a chip twister and then set off to find a bar near the Gabba.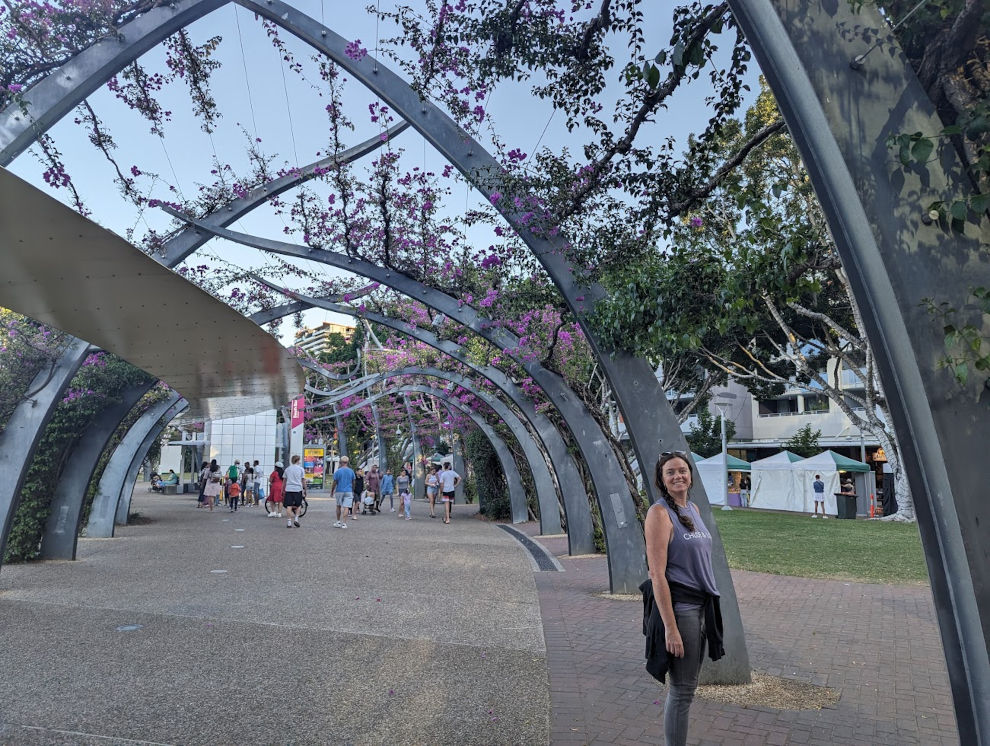 The place was heaving, it was near impossible to find a seat, so we ending up standing to watch the last quarter of the St Kilda game. We got good old Pie Face for tea and got some snacks from Coles, then headed to the Gabba.
We had tickets to the Brisbane vs Port Adelaide final. The game was a bit of a snoozefest with the Lions winning by 8 goals, but the match was good fun. They had entertainment after every goal, with each player having their own theme music.
The seats we had were awesome, a few rows from the fence right on the 50mtr line. With the game well and truly over, we left in time on of the last quarter and walked back to the car.
We also continued listening to the awesome audiobook Don't Hang Up. It was getting juicy now.
All in all our fitness app said we walked 17.22km and 24,279 steps. A decent day of fitness. Tomorrow we head off to the Gold Coast.