After boarding the plane to Santiago, we took our seats in premium economy and man what a difference a little extra leg room makes!
The small things like getting a drink and hot towel just after you sit down and having all your (very delicious) meals prepared for you and delivered on a nice white table cloth just made you feel a bit special.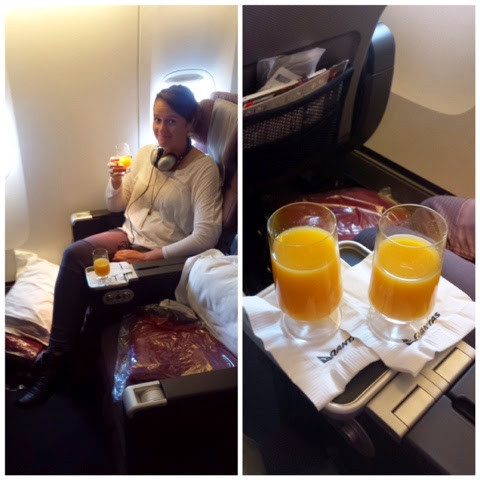 How will we ever go economy ever again?
A few too many tv shows and movies later we arrived in Santiago, not before the stunning views of the snow capped mountains, and then had the task of finding the connecting LAN check in desk.
30 minutes later we found the desk, checked in, went and got some Starbucks (nice to have my favourite yogurt and granola again!) and waited for our plane to Lima.. And waited.. And waited.
We ended up taking off nearly 2 hours after we were meant to, apparently South Americans are known for their tardiness, this is becoming quite evident.
4 hours of interrupted sleep later we arrive at Lima, we found the nicest taxi driver who drove us in mad traffic where we nearly crashed a few times and had many close calls, yes we will be driving in a hire car here in a few days.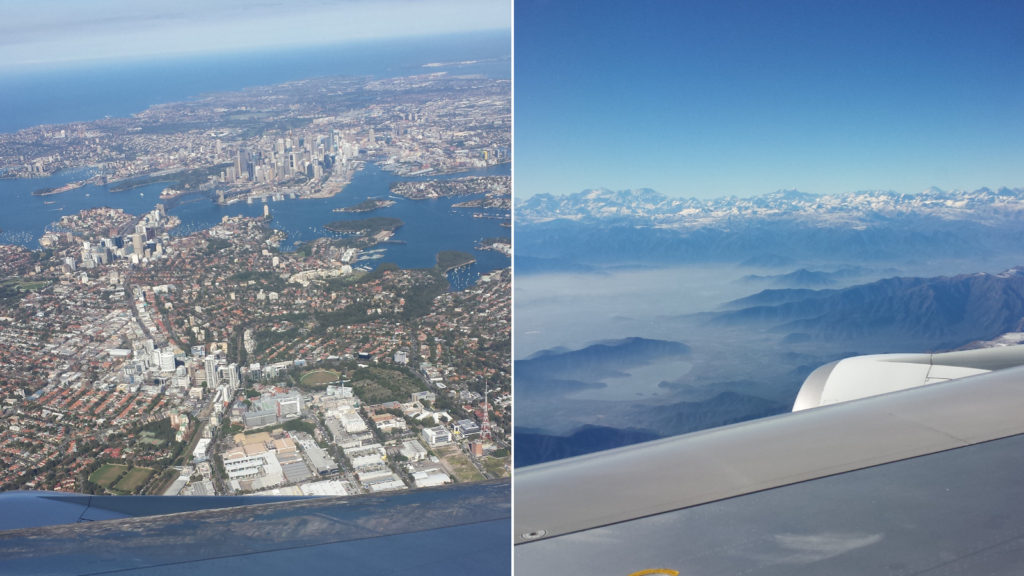 I'm preparing for the worst! Although, if we can drive in Rome, then Peru should be a piece of cake.
We settled into our hotel which has the biggest bed I have ever seen, seriously it's huge, then we headed out to the local sports bar to watch the NBA playoffs which was much like being in America again, burgers and burritos and a few more beers (a very nice Peruvian beer called Cusqueńa)
With only a few hours of sleep for the whole day we decide to call it a night and head for our giant bed as we have a full day of bike riding tomorrow and we both look like zombies sitting there trying to watch the NBA with sleep on our minds.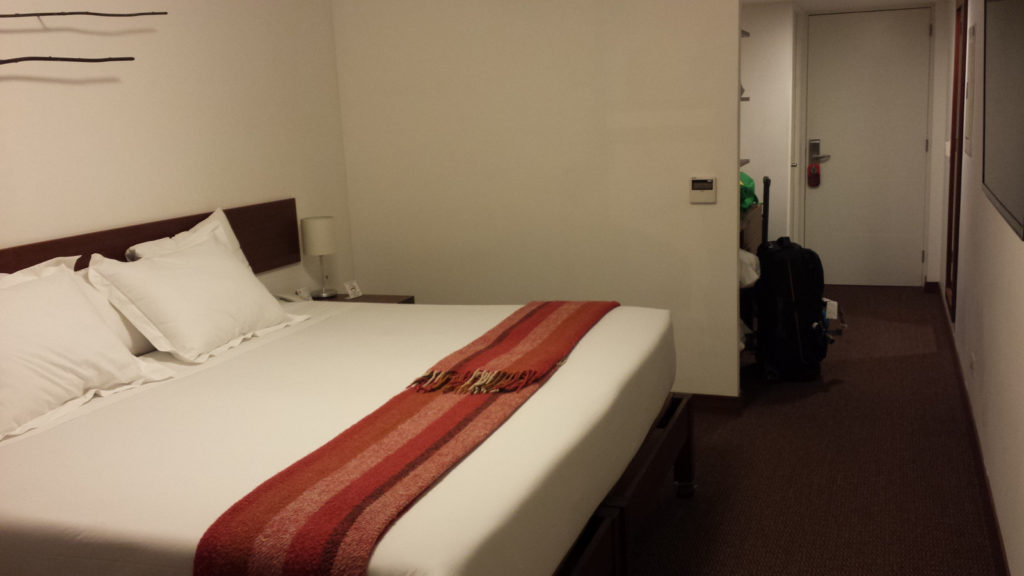 Where We Stayed in Lima – Night 1