With nothing too scenic to look out of the window today as we wouldn't hit any land until about 6:00 pm, we decide to have an ultra-chilled out day until it was time to get off the ship in Victoria, Canada.
Starting our day off in right chilled out style, we slept in til 10 am and then head up for a late breakfast out on the deck, just in case there were any whales to spot.
Then we head up to the gym to listen to a trainer talk about posture, turns out we were the only ones interested so we ended up with a pretty good one on one session where he shows us some great ways to stretch and better our back muscles.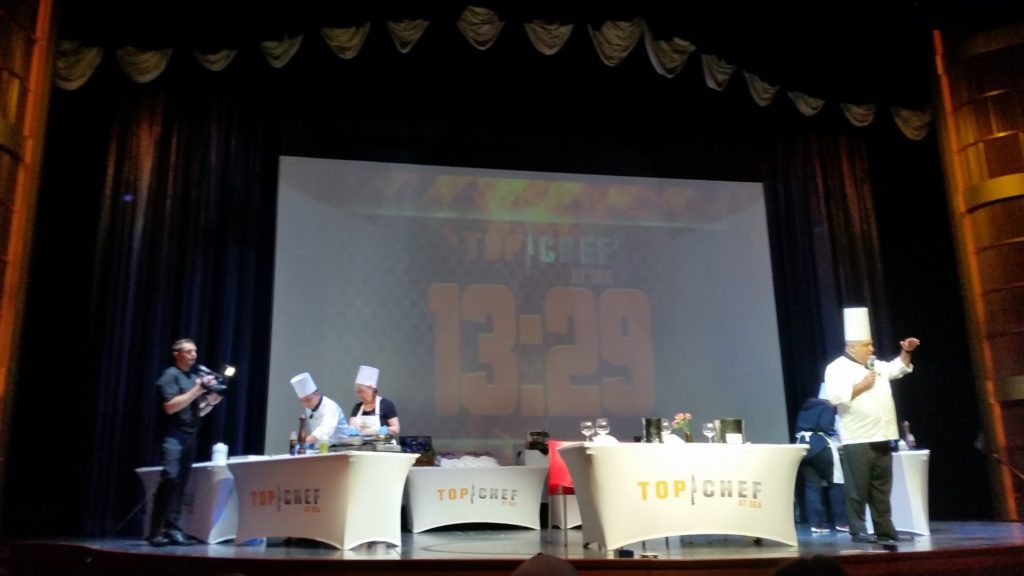 Feeling pretty limber we go for a walk and find a game show going on in the theatre which was a mock-up of Top Chef.
There were two of the ship's master chefs and then two contestants from the audience. It wasn't too bad, but we ended up leaving before the end to grab a coffee and have another wander around the top deck.
Not hungry at all from our late breakfast we end up having lunch anyway; you have to eat with the hoards, or you'll feel left out. Now super full we make our way back to the theatre where our best mate Ryan Joyce was doing a seminar on hypnotism and how it can help change negative aspects of your life.
He even got us all to try a relaxation technique while we were sat in the seats which would have worked save for a very annoying baby crying right in the middle of it.
After the show, Ryan stayed back to answer questions which we both found very helpful and will take back home with us to try.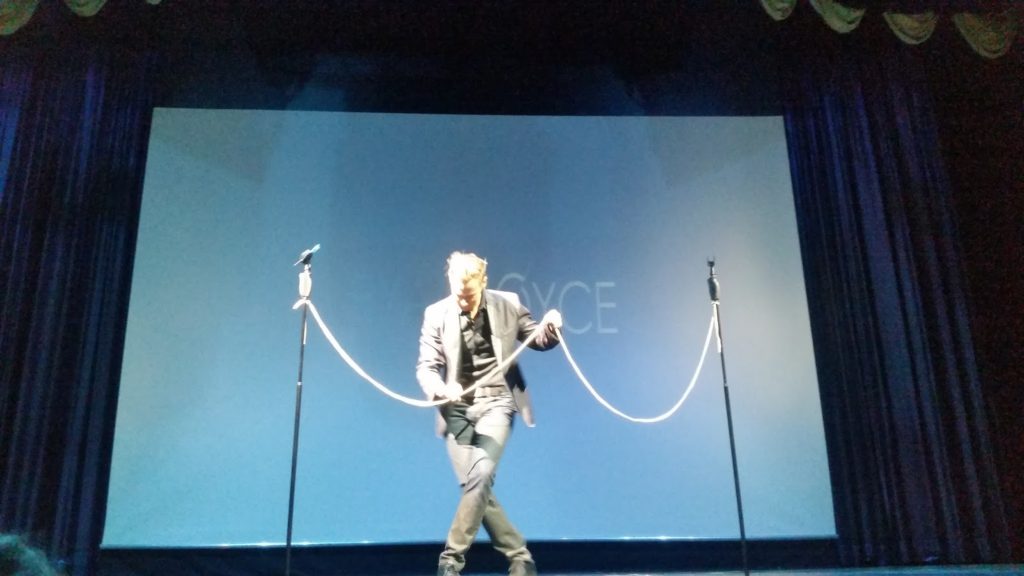 Quite relaxed from our session we head back to the room for another lounging session. Hey, I did say it was a super chilled out day!
Back in the theatre again they were showing a 'best of' some of the entertainment we had had in the previous days. We got to see two singers and then our all time favourite Ryan Joyce was back again where he performed a few more magic acts which left us puzzled; this guy was good.
Pulling into Victoria after a long day, we get off the ship and head out into a whole new country, Canada!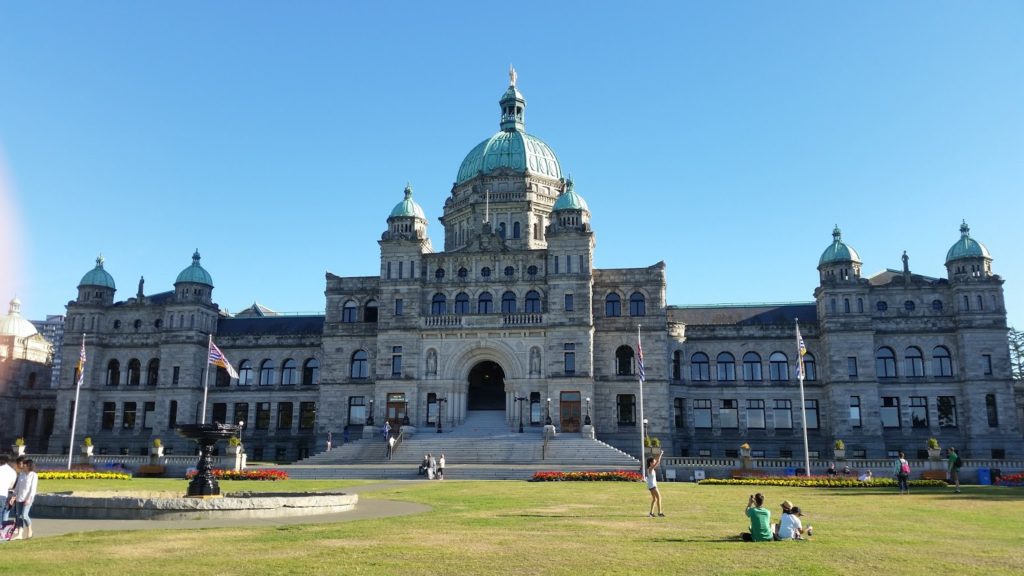 We grab a map of the city and walk into town which took about half an hour; Victoria was quite pretty with pots of colourful flowers and perfectly manicured gardens. You could see the ocean from just about everywhere you went.
The busy docks were piled high with yachts, boats, seafood restaurants and tour operators; it was one busy little town.
We find a few shops to peer into and wander around some more. We grab some free wifi at Starbucks and then make our back to our happy place, the Solstice ship for what would be the very last time.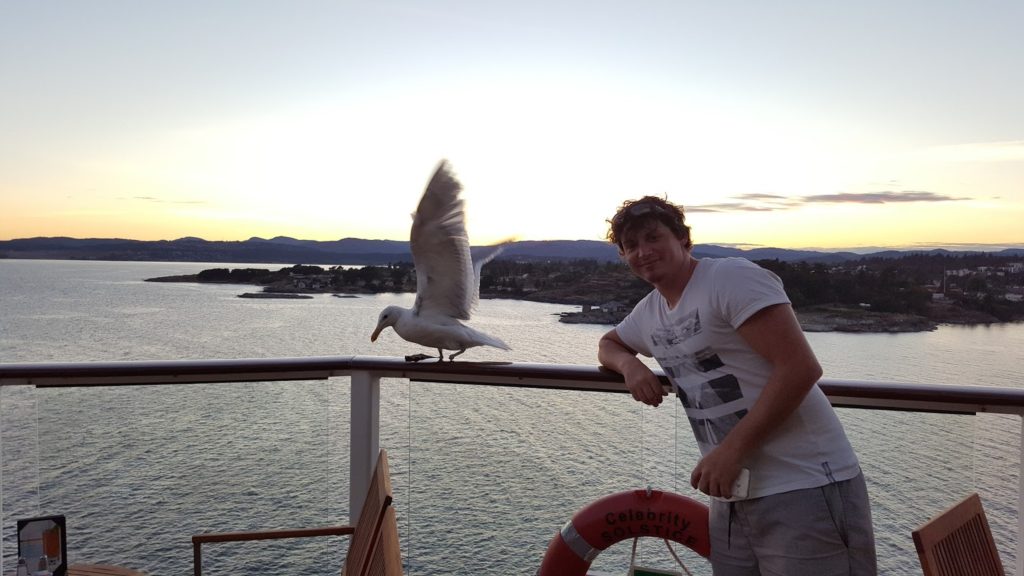 One more feast was in order, even though it was late we were starving hungry. Adam had only just realised that they serve his favourite dish, fried rice, so he had two good helpings.
Before bed, we end up going to a late night comedy show. This wasn't on the schedule, but they decided to throw her on stage since she had only just gotten on in Victoria.
We didn't hold very high hopes for her and even predicted what she would joke about, and sure enough, all our predictions come true. She was about as funny as Fred Klett, the other comedian who you felt like aiming a sniper rifle at.
In the end, we snuck out of the theatre without being heckled and end up calling it a night. It was already past midnight and we were buggered. A sad night as it would be our last.
More Photos from Victoria & at Sea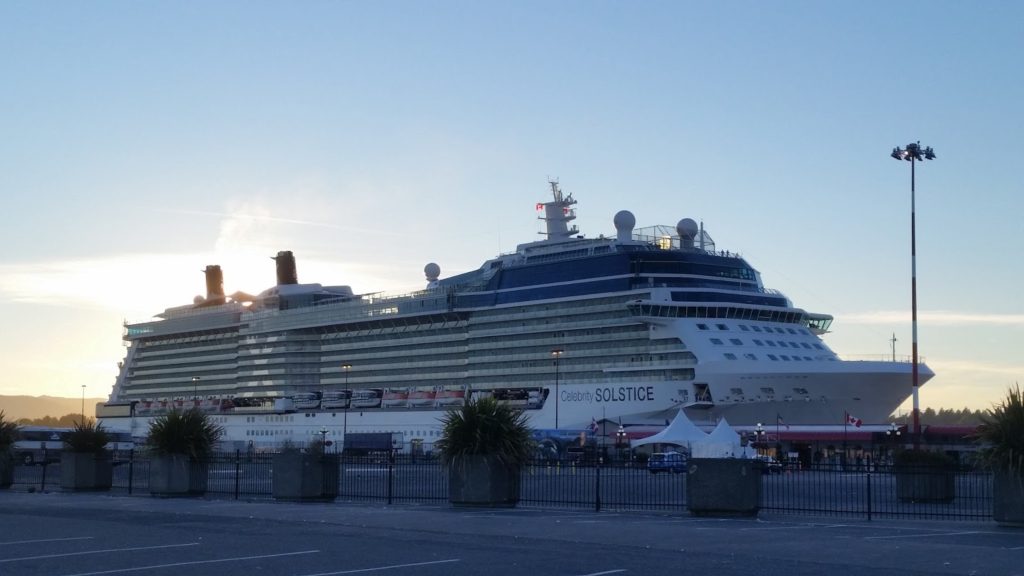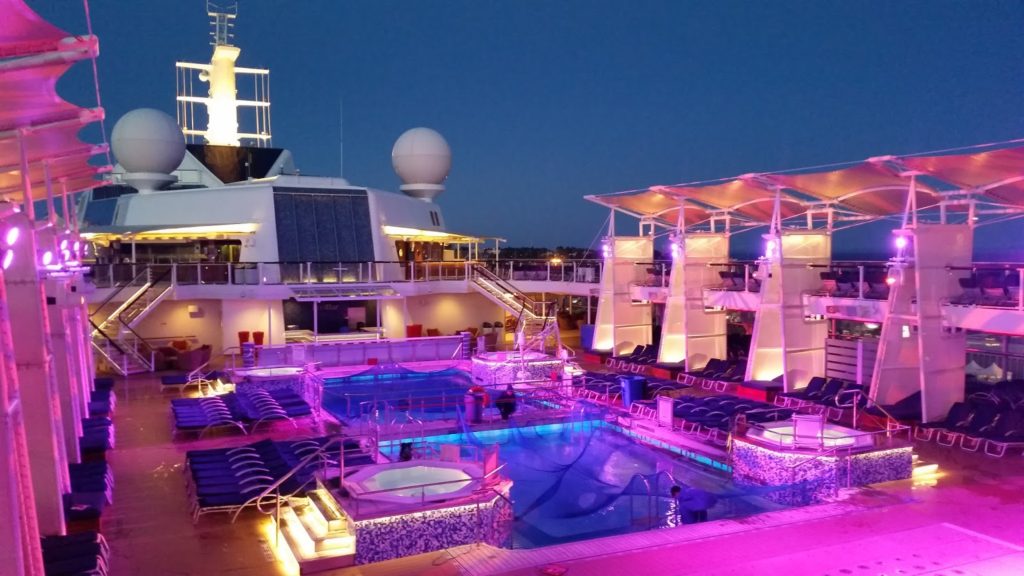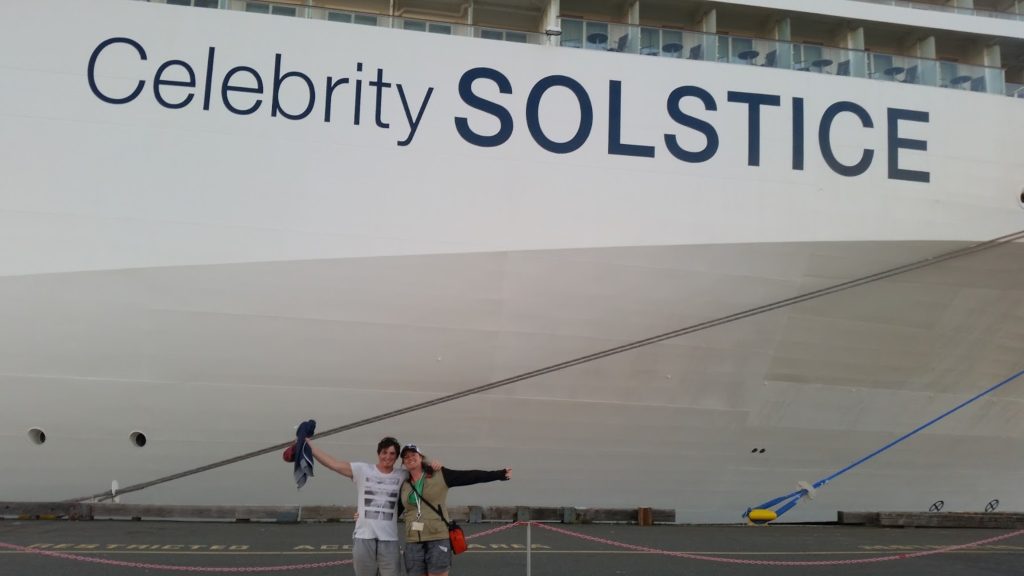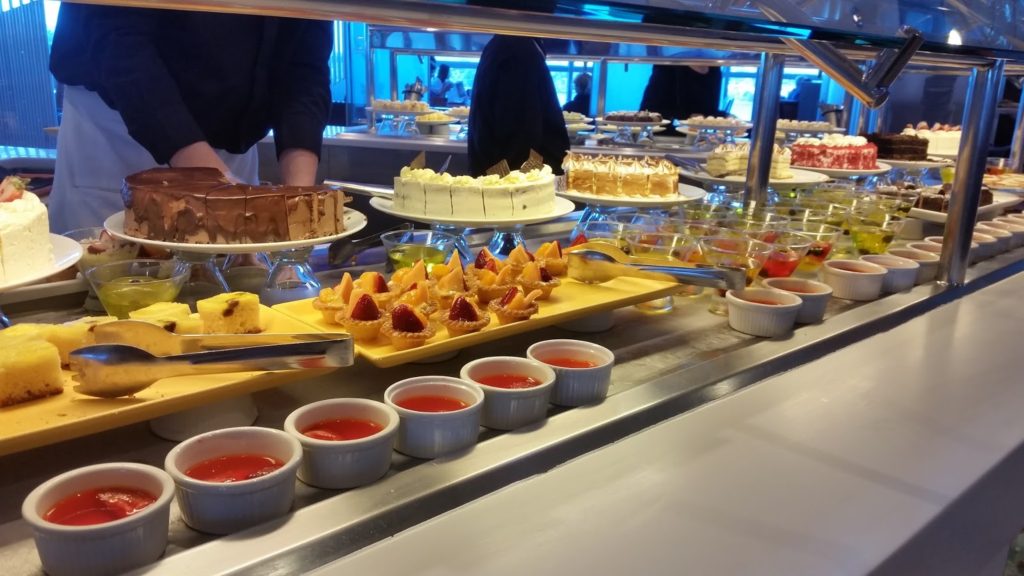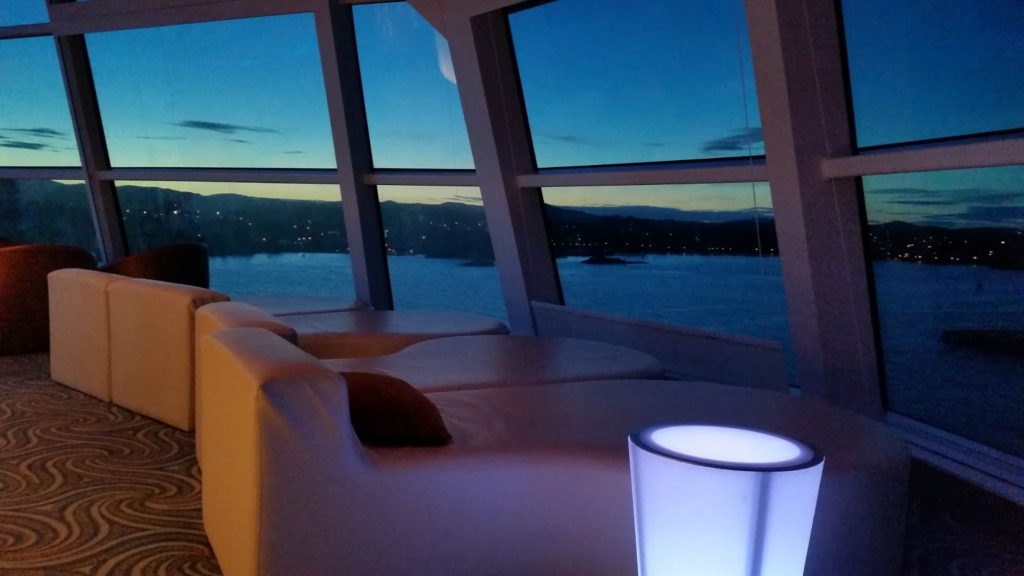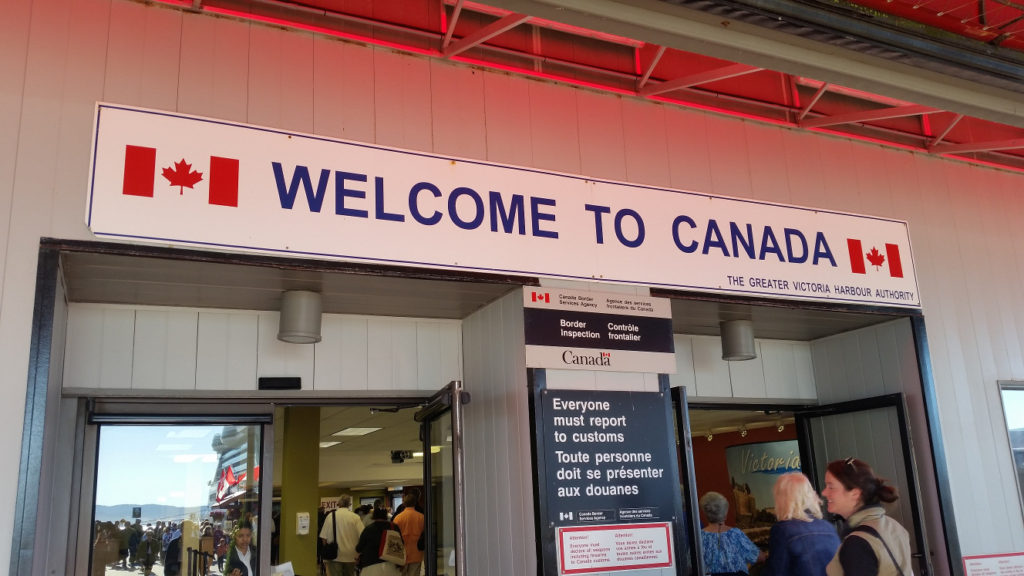 Victoria, Canada