It was nice to wake up in a bed that wasn't as hard as a rock and our backs most certainly agreed. After stretching our sore muscles for a good 10 minutes, we make our way downstairs for Caroline's famous breakfast feast.
She was waiting there for us in the kitchen and ushered us into the dining room, and damn, it was a sight to behold to a hungry stomach.
There was 5 kinds of cereal, bread, muffins, pastries, yoghurt, fruit salad, cheese and if that wasn't enough, she made us a 3 stack of pancakes. We were really going to miss this hospitality!
We make our plans for the day and then head off with our plans changing slightly, Instead of seeing the Cliffs of Moher, we make our way to Limerick to watch the first Socceroos match (Aus vs France) of the world cup which started bright and early at 11am.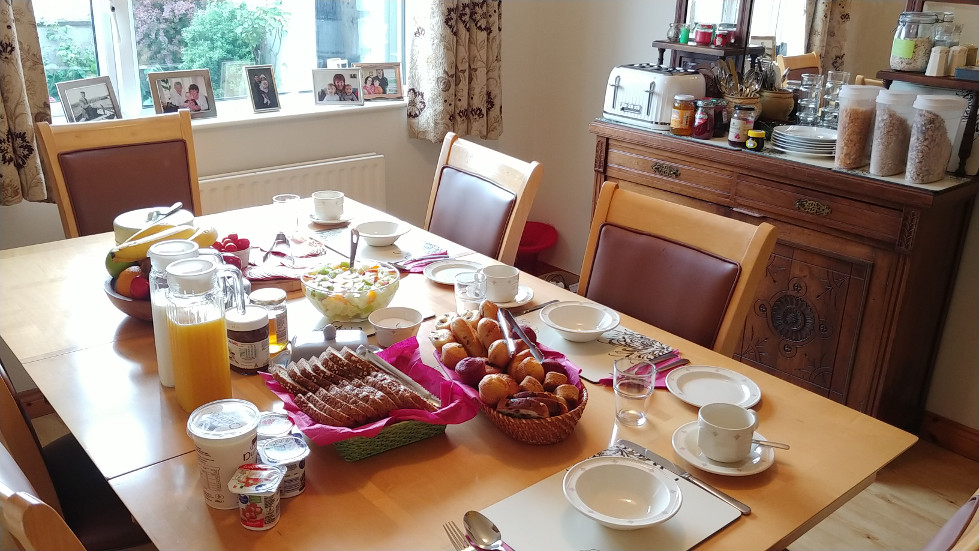 We find a pretty epic sports bar and settle in for the match. And what a cracker it was with penalties on both sides bringing the score to 1-1 and then a goal in the second half just skirting past the goal line by 1cm to send France ahead 2-1 and then to win the game. Bugger.
Not feeling too upset, the Socceroos put in a damn good effort with France being one of the top teams, so its onward and upward to the next match.
After the game, we make our way along the fast flowing river to King John Castle which sits proudly on the Limerick coastline.
We go inside and learn all about Irish history in the area and get to explore the lookout tower, the underground ruins and the courtyard.
Time to make our way to our final destination for the day, Cork. So it was back to the parking lot. Now parking in Ireland so far has been a total bitch.
Everywhere is metered and there is never a street park to be had. So Limerick especially has a multi-storey car park on nearly every corner, and they all look the same, so we can be forgiven for getting a tad lost and forgetting where we parked the car.
Not too long later, we backtrack and find the car… phew! With Adam behind the wheel, we make it to Cork in about an hour and a half, passing through even more quaint villages, all boasting their own Irish pub of course.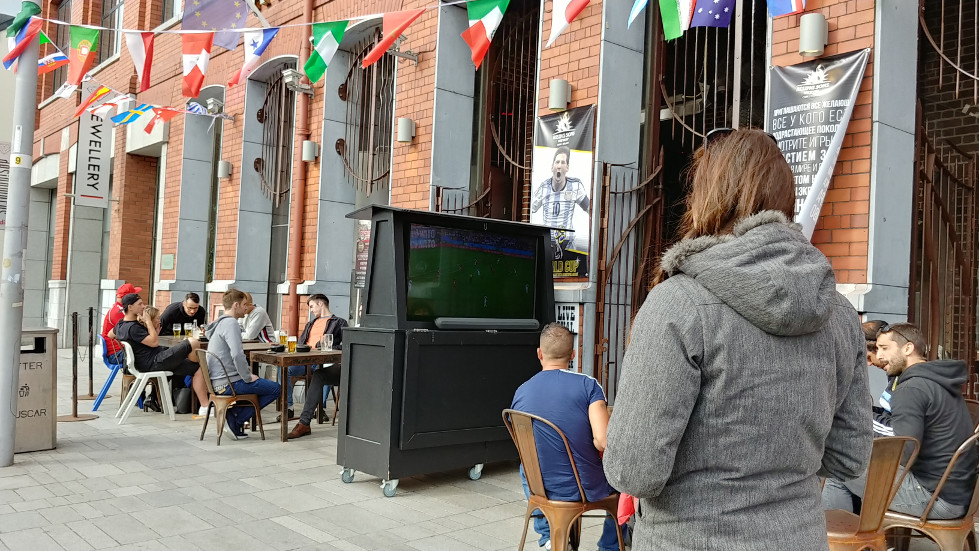 After checking into the hotel and parking the car in the lot, we pretty much pass out in the very lavish room and watch some of the Peru vs Denmark match. With both of these teams being in our group, we hope for a draw.
At halftime, our hunger wins over our tiredness and we decide to head out for a bite. After searching and reading multiple menus, we opt for the good old burrito which was fast becoming our go to dinner.
We get it made to take away and after strolling around for a bit we find a huge outdoor TV set up out the front of a pub and hover there to watch the last half hour of the Peru game Bloody Denmark scores a winner and although Peru put in a gallant effort in the dying moments of the game, it ended 1 – 0.
We pick up some snacks on the way back to the hotel and settle in for the night with yet another big day tomorrow!
More Photos from Limerick & Cork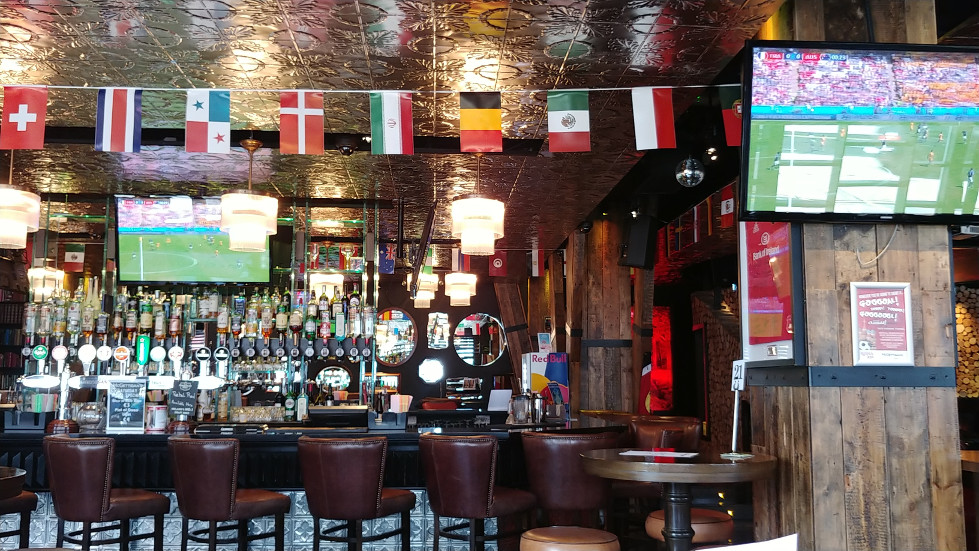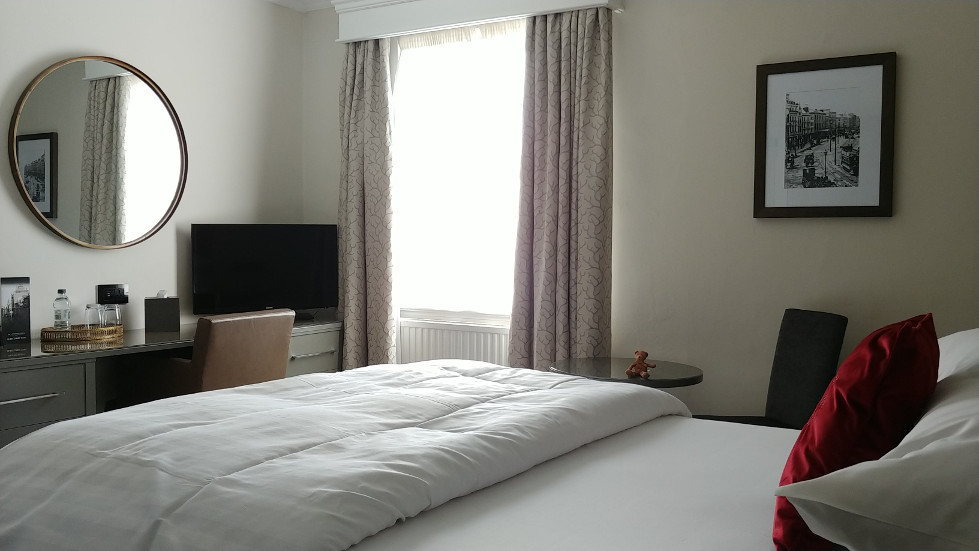 Where Stayed in Cork