Next on the agenda was 3 nights in Armidale. One of Adam's friends is from here and recommended we stay here, so that's why we're here!
It's a reasonable sized town of 30,000 people and has quite a few similarities to Ballarat actually. We could tell we were going to like it here.
Oh, this was also the place we were at for the 2023 AFL Grand Final between Collingwood and Brisbane.
Thursday, Sep 28th – (Day 175)
On the move again this morning, this time to Armidale. I think that's now the end of our beach adventures, the rest of the way is now inland back to Ballarat.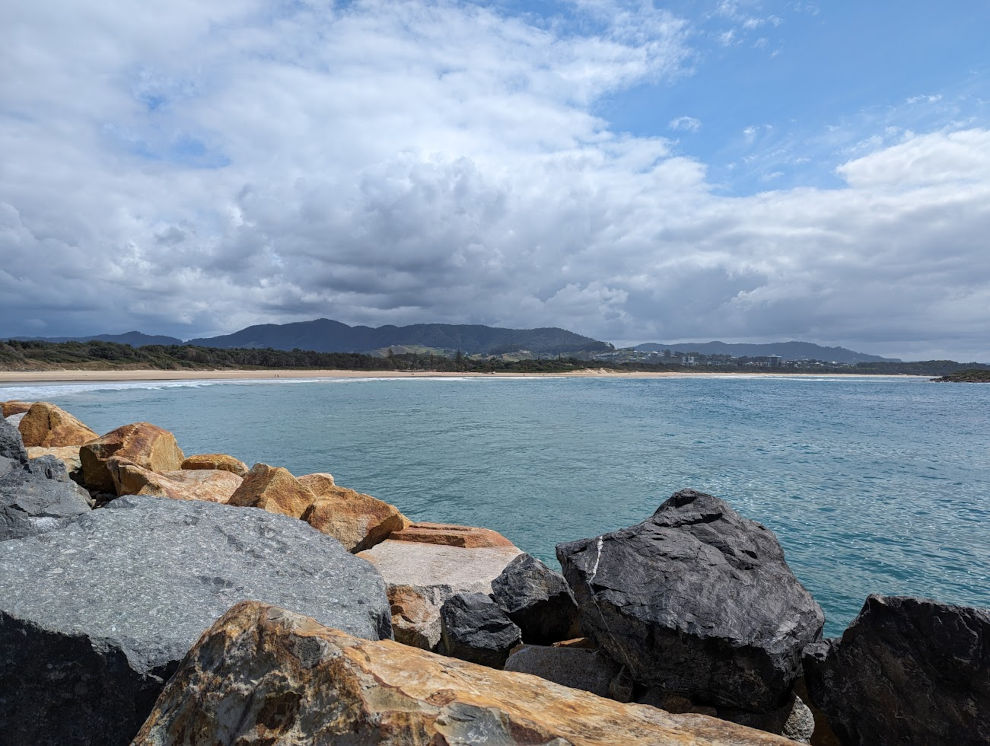 Today's drive was about 3 hours. Along the way we stopped in Coffs Harbour for a look around the foreshore area. It looks a nice city, so one to put on the list for the next trip as well.
We grabbed a coffee and then it was time to hit the road again. Along the way we passed through a small town called Bellingen which looked like a lovely European type town. Another town to add to the list!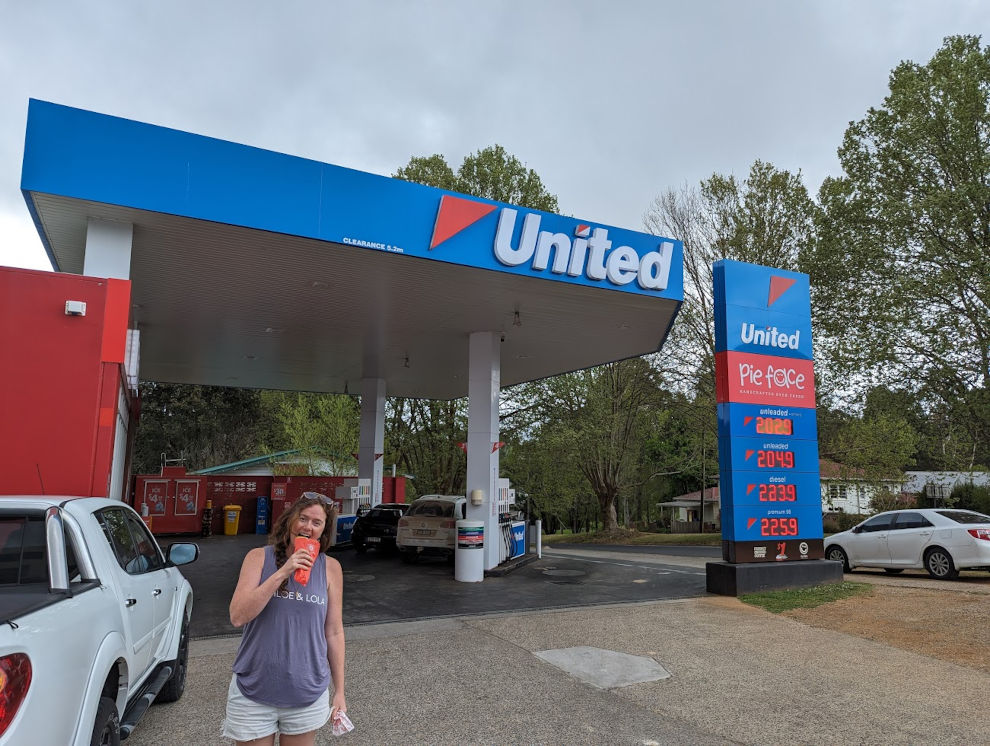 Along the way we also stopped in a random spot called Dorrigo for some Pie Face lunch, then it was through the steep mountains, finally arriving in Armidale sometime after 2pm.
This park looked a bit run down, but it was handy as they let us choose our own spot. We picked a nice shady spot to setup in, only to find stuff had gone flying during our drive.
Adam's chai tea had gone everywhere leaving a right old mess. Annoying!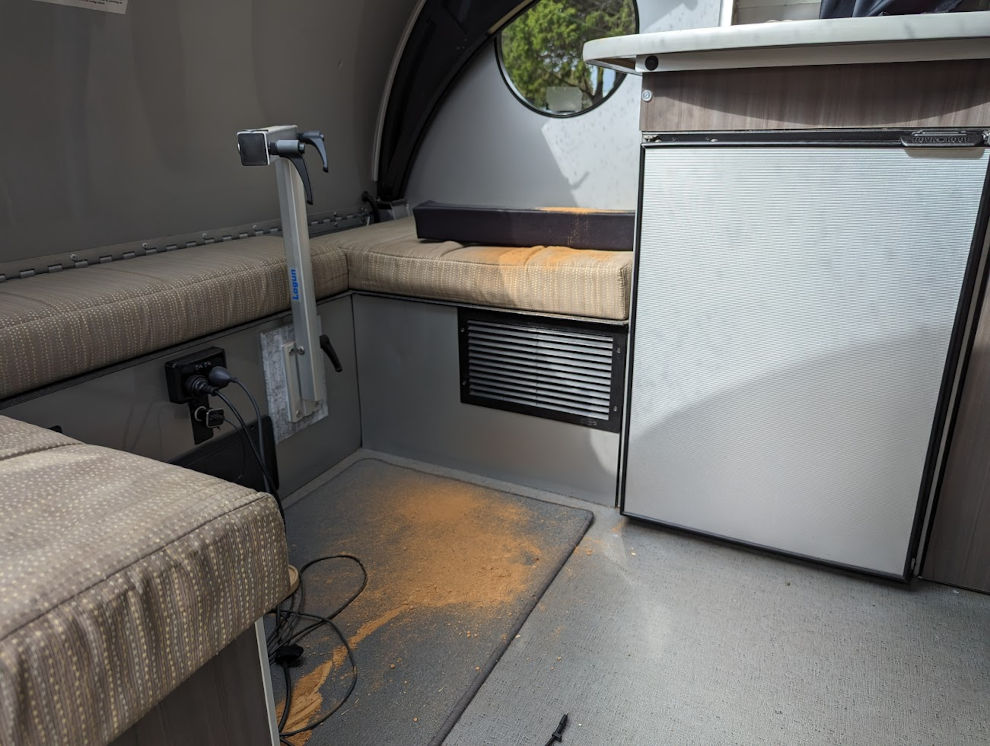 After setting up and cleaning up the rubbish, we had a quick game of table tennis, then headed into town for a look around.
Armidale had it's own Bridge Mall equivalent and it looked like quite a nice little place. We found a little indoor shopping centres and grabbed some groceries for tea, then it was back to the park.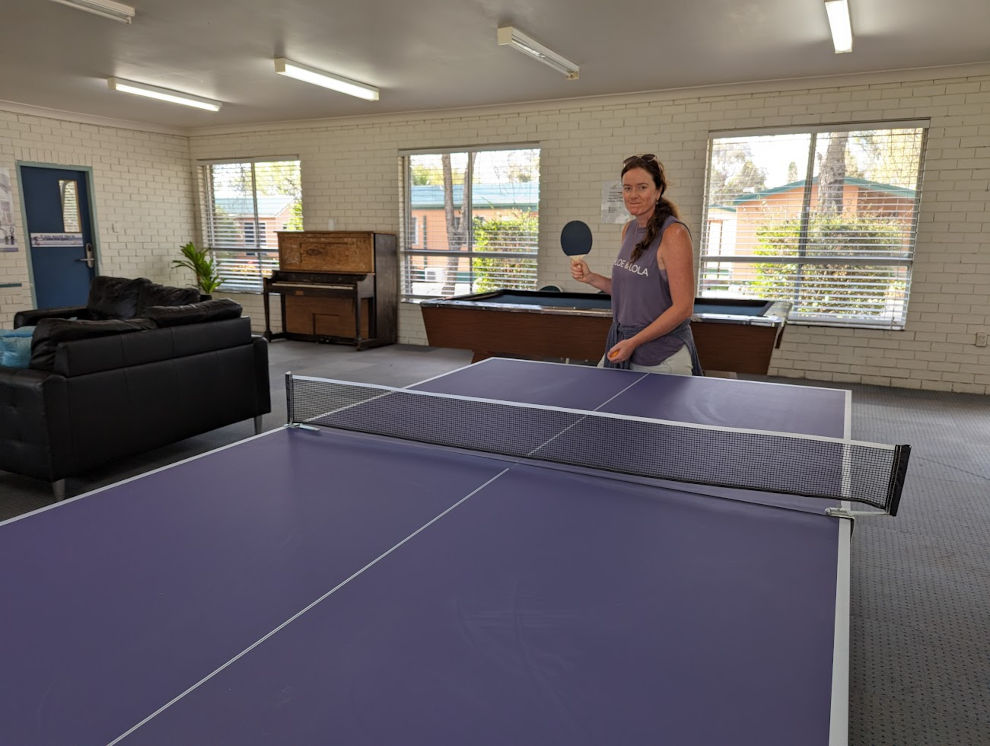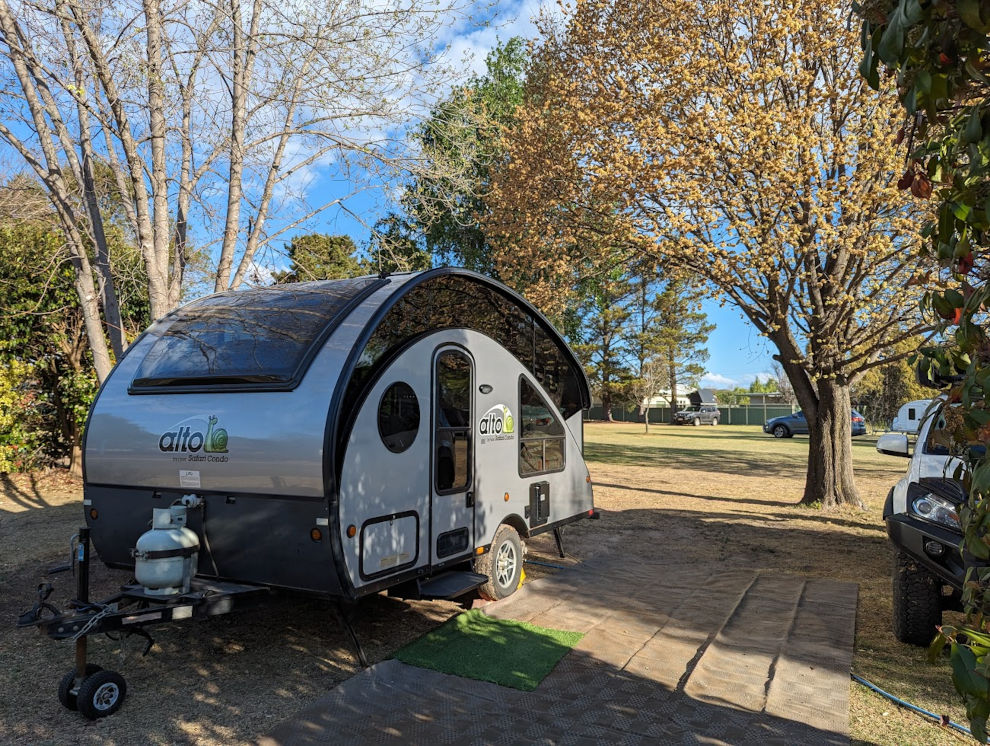 Tonight we finished Traitors UK which was a nailbiter, although what Kieron did at the end was tantamount to cheating, so it was a bit of a sour taste left in the mouth.
Friday, Sep 29th – (Day 176)
Today was a pretty lazy day with the morning spent at the park. Linnie managed to sort out a bunch of boardgames on marketplace just around the corner from our park.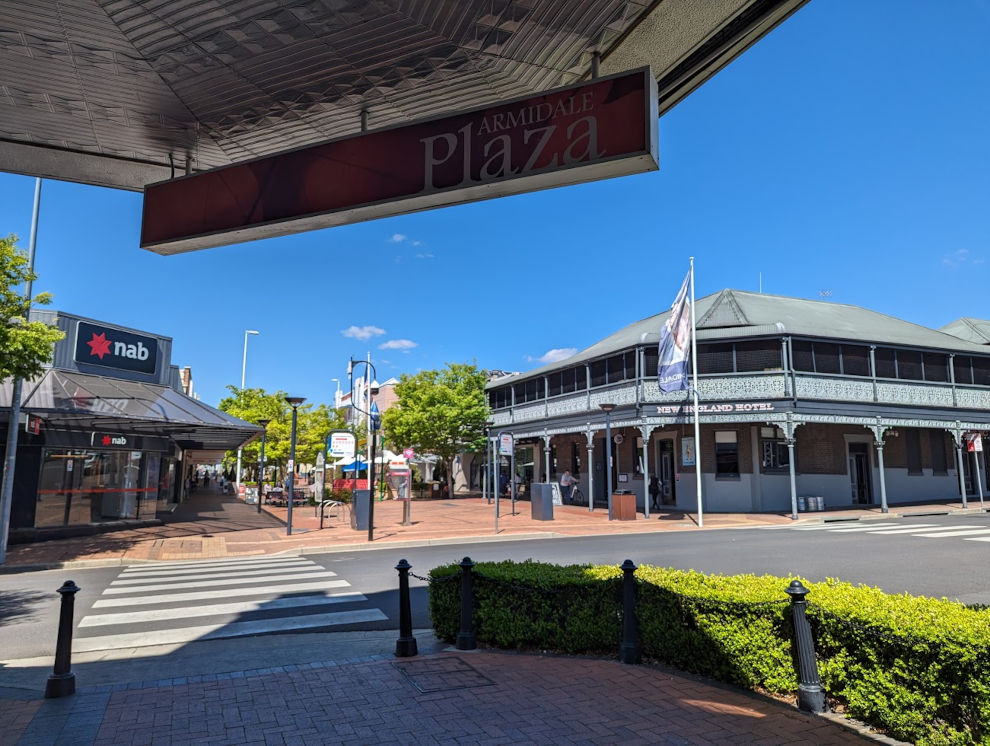 It was about 10 games or so for $200. Just one of the games could sell for $200 on it's own, and the rest were valuable as well, so it was a good little investment!
So we decided to go pick them up and then head into town at a brewery called the Welders Dog Brewery. It was a good chance to get some beers and try out some of these new boardgames.
After that, we went back to the park. Today we decided to ditch the microwave and turn that space into shelving. A much better use of space we think!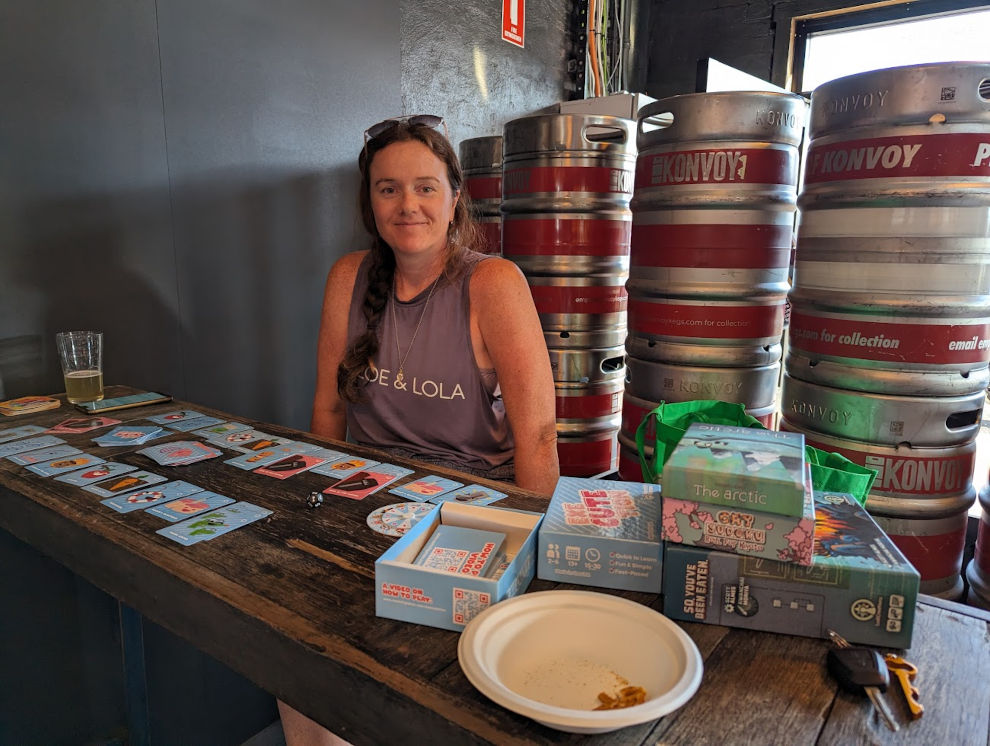 Apart from that, not much else happened today. Very lazy indeed.
Saturday, Sep 30th – (Day 177)
Grand Final day! We still weren't sure what to do for the Grand Final today so we spent the morning lounging around at the park. Luckily we have a nice shady area.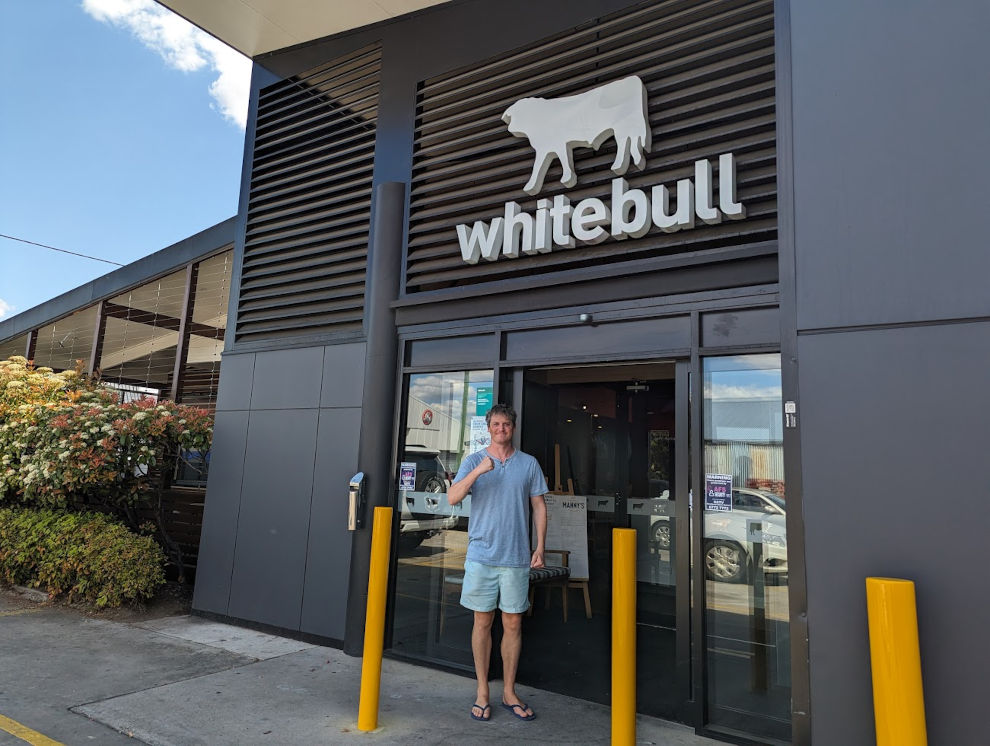 In the end we went to the Whitebull Hotel for some lunch and beers and to soak up the pre match entertainment.
We decided to stay and watch the first half at the pub. It was a good mix of Collingwood and Brisbane fans, but by half time they were getting rowdy and had completely lost interest in the footy. It's mainly a rugby crowd here, they don't seem to care much for AFL.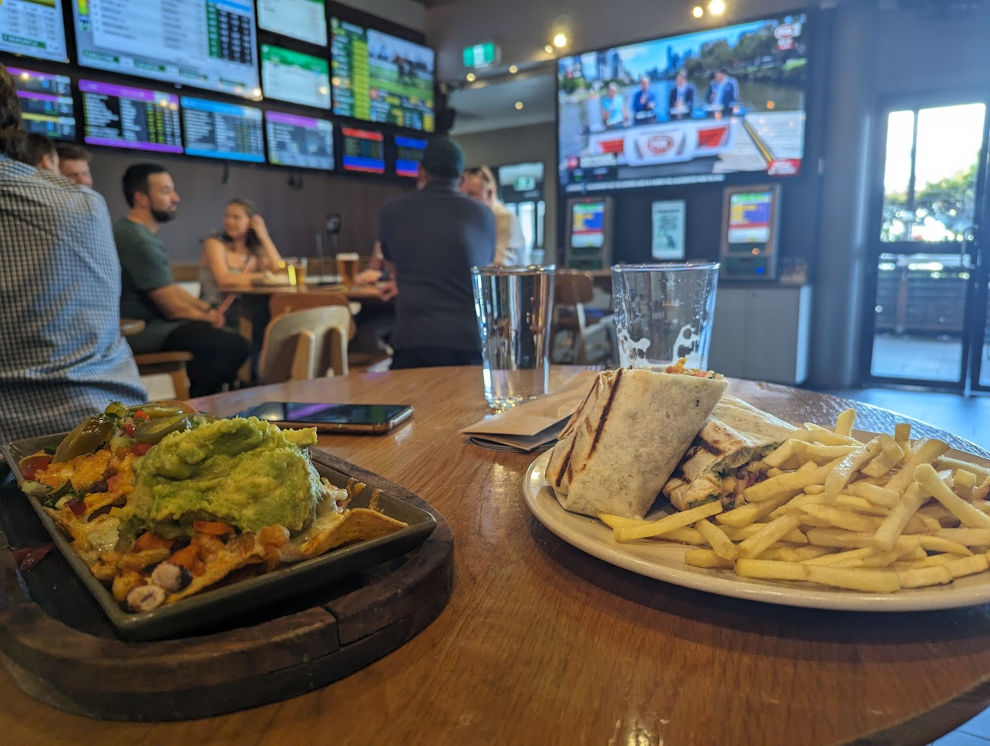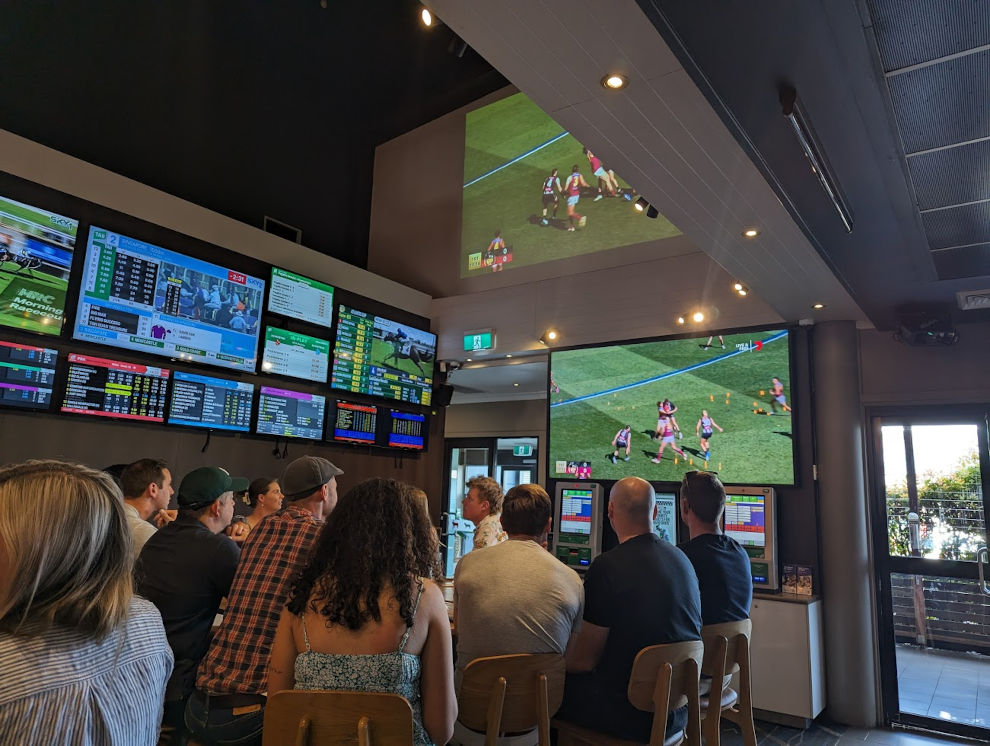 So in the end we left and went back to the park to listen to the second half on the radio. A much better and more exciting option.
It turns out it was one of the best grand finals of the modern era with 11 lead changes and Collingwood hanging on to win by 4pts in a thriller. That means Collingwood, Carlton and Essendon are now deadlocked on 16.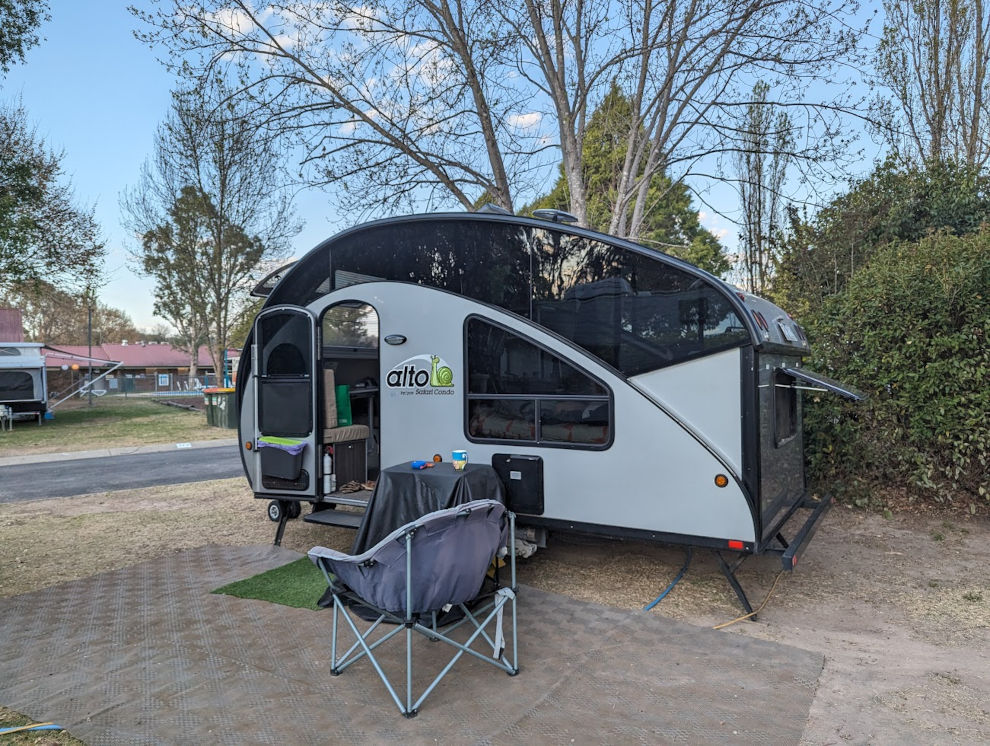 After the game we went back to the indoor mall we went to on Thursday and got some groceries for tea. Later on in the evening Adam had his NBA draft and that was about it for today.
That's the end of our quick stop in Armidale. We were fans, but 3 nights was enough I reckon. Tomorrow we head to Tamworth!