Ahhh, the day we had been dreading was finally here. We were going home!
Luckily, our flight wasn't until 10pm, so we had plenty of time to do some exploring on what was our final day.
Given we had a 15-hour flight coming up, we wanted to do some physical activities that would tire us out and make it easier to sleep. So we planned a big walk.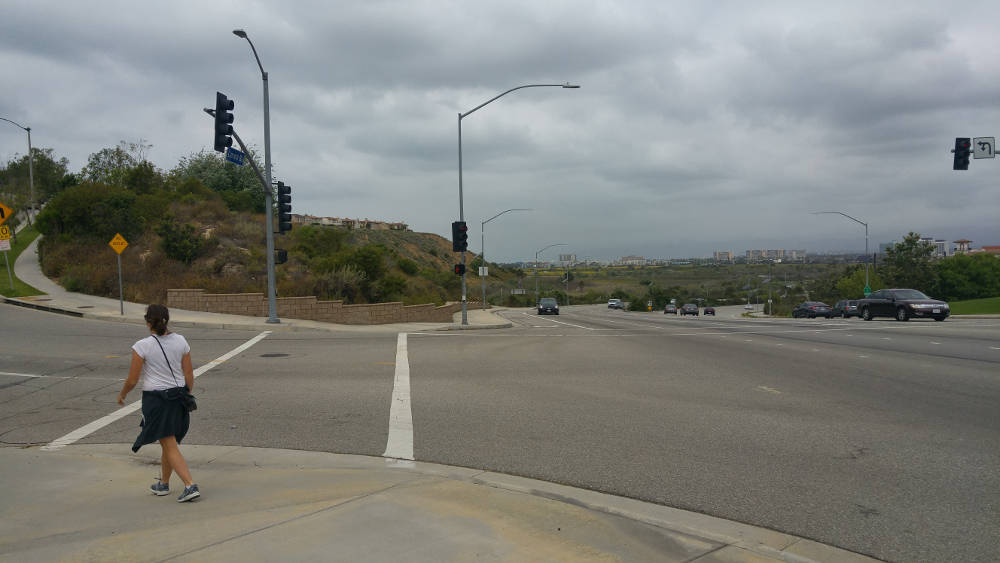 The plan was to walk from our hotel to Venice Beach, then to the Santa Monica pier, and then jump on a train back to Hollywood Boulevard for Hard Rock Cafe, which was now a tradition on our final day.
We got up at around 9am and decided to skip the crappy breakfast, opting to find something along our walk. We checked out at 10am, leaving our bags in the storage area to collect later on.
Now it was time to set off on our walk! Turns out we got more than we bargained for, as it was a damn long walk indeed.
We walked through some sketchy areas, as well as around the airport, along a freeway with no walking path, in some bushy wetlands, through the houses and then finally reaching Venice Beach after nearly 3-hours of walking.
Along the way, we stopped at Ralph's grocery store for some berries and carrots, as well as playing with the bouncy ball we'd won at Dave & Busters yesterday.
With our bodies feeling wrecked, we found a spot to sit for a while, before continuing our walk, this time to the Santa Monica Pier.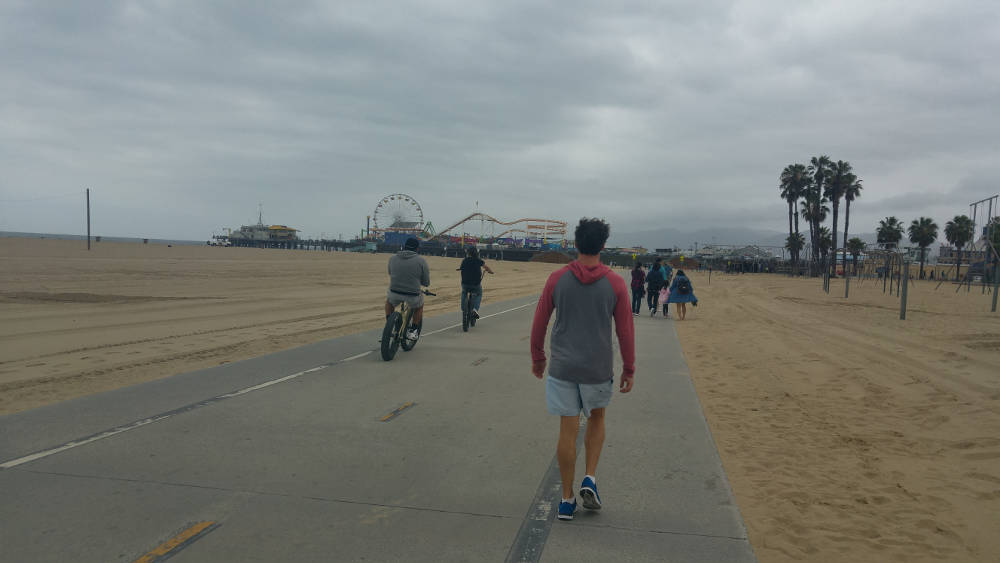 It was another 45-minutes of walking before we arrived. We knocked about there for a bit, before heading to the train station, making the train less than 1-minute before it set off. Score!
The ride took about 1h15m, with a changeover at 7th Street Downtown. When we got to Hollywood Boulevard, we headed straight to the Hard Rock Cafe.
To say the staff here were strange was an understatement. We had to wait in the foyer for a seat, despite the place being empty, then our waitress kept coming to check on us what seemed like every two seconds, even asking us if we wanted dessert while Linda had half a hamburger in her mouth.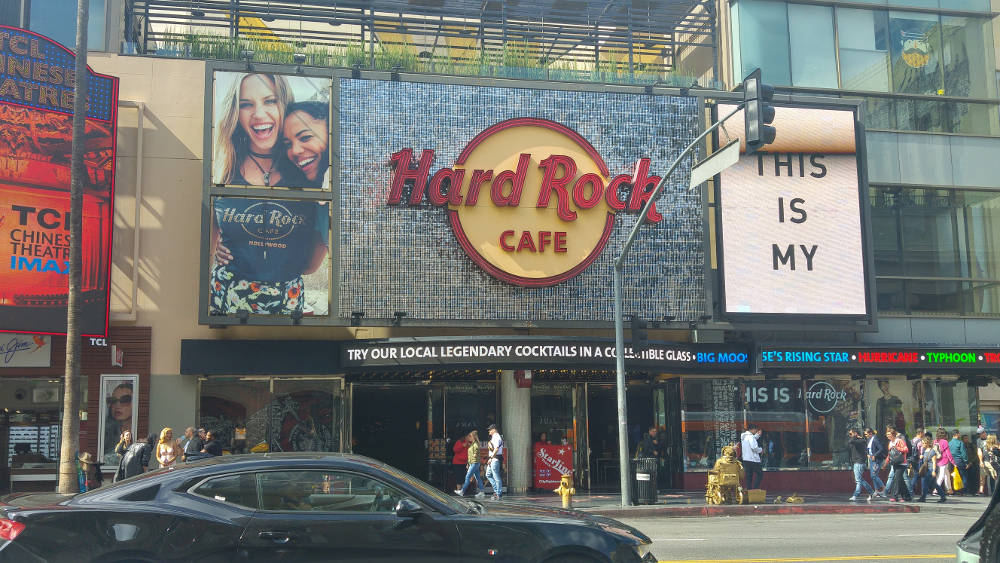 After lunch, we went walking some more, all the way down Sunset Boulevard, stopping just a couple of blocks from Whiskey A Go Go to get an Uber.
Linda also decided to stop at another Ralph's grocery store, the one we'd stopped at earlier in the trip, to stock up on a heap of chewy gum.
We got back to the hotel at about 6pm and waited in the foyer for a bit, watching the San Antonio vs Houston game, then grabbed our bags and caught the shuttle to the airport.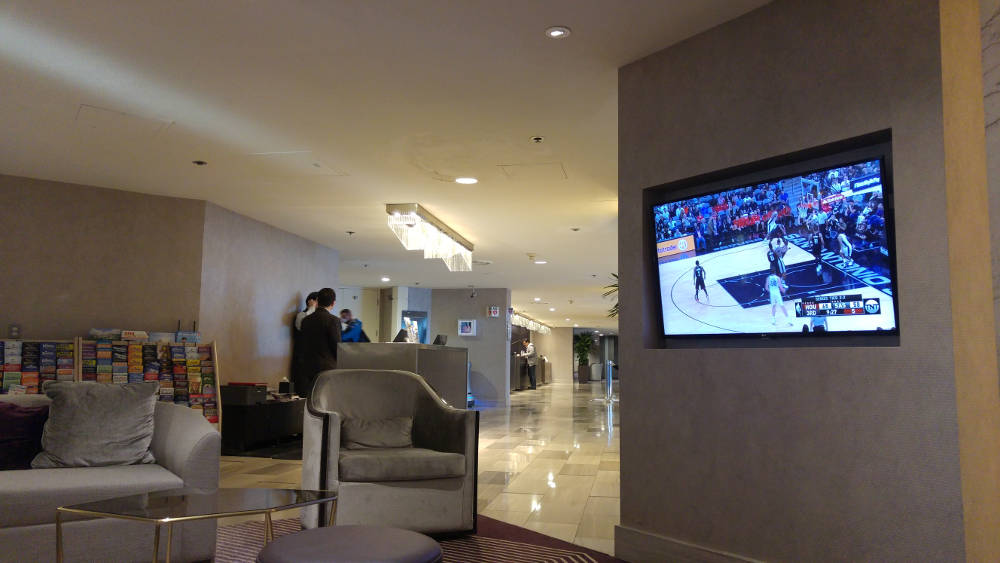 Surprisingly, the check-in process was extremely smooth. There was next to no waiting at the Qantas gate, plus we got the digital piano sent off without a hassle in the world.
Another bonus was getting into the LAX lounge, which was one of the better ones we'd been in the world over.
We spent our time getting our devices ready for the long flight ahead, while Adam had his traditional shower in the lounge. We also pigged out on the really nice food that was on offer.
It was now 9:25am and boarding time. We were assigned the exit seats, meaning we had plenty of leg room. Then we settled in for the long 15-hour journey that was ahead of us.
Going on that long walk earlier in the day, about 18km in total, proved to be an inspired decision. We both slept for about 75% of the flight, and it felt like it went for about two seconds.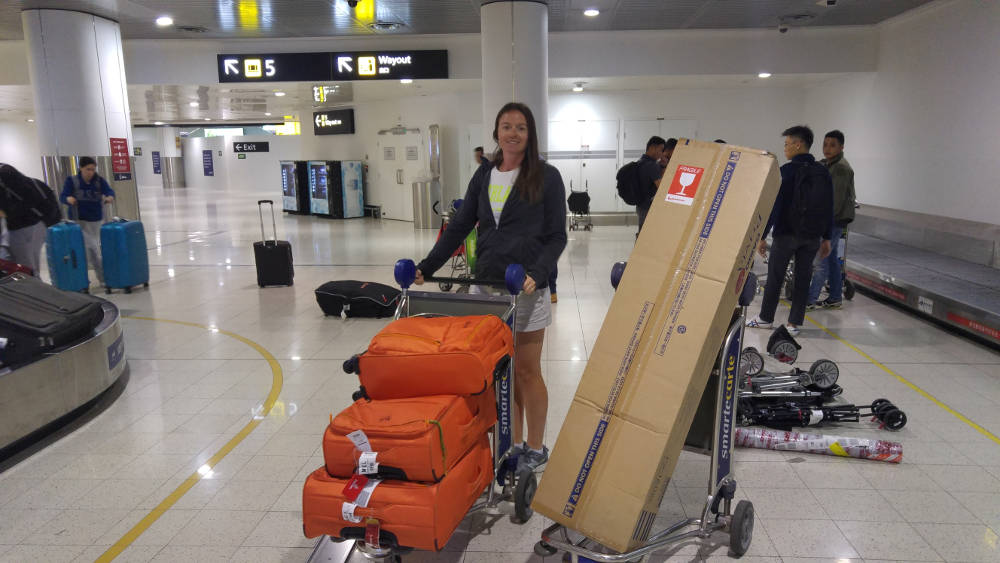 When we landed, our bags came out quite quick, plus we got through customs super fast as well.
This was an unexpected bonus, as it meant we could catch the 7:45am shuttle bus home, rather than the 9am one.
Upon arriving back to Ballarat, we had the same issue fitting the digital piano in the Taxi, however, we managed to make it fit, just.
We spent the rest of the day trying to stay awake. The tradition of going to the movie cinema was continued, seeing Guardians Of The Galaxy 2, as well as buying a new piano stool, setting up the piano and catching up on mail.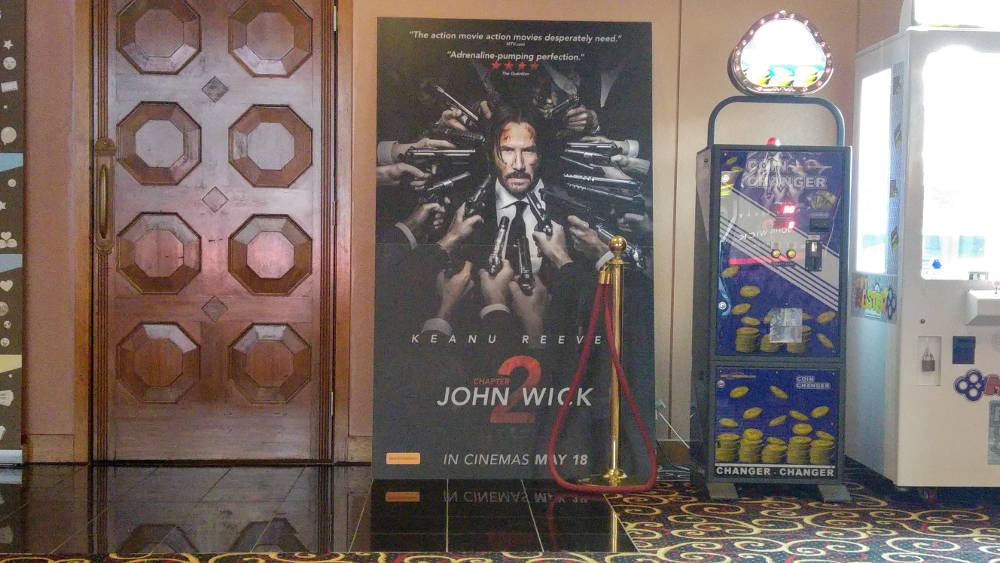 The trip was finally over and we'd look back on this trip as one of our most memorable yet.
We met some great new friends, as well as caught up with old friends. America really feels like home to us now and we'd love to realise our goal of living there one day.
Now it was time to begin planning our next trip. Japan in August!
Adam and Linnie, signing off.
Last Day in Los Angeles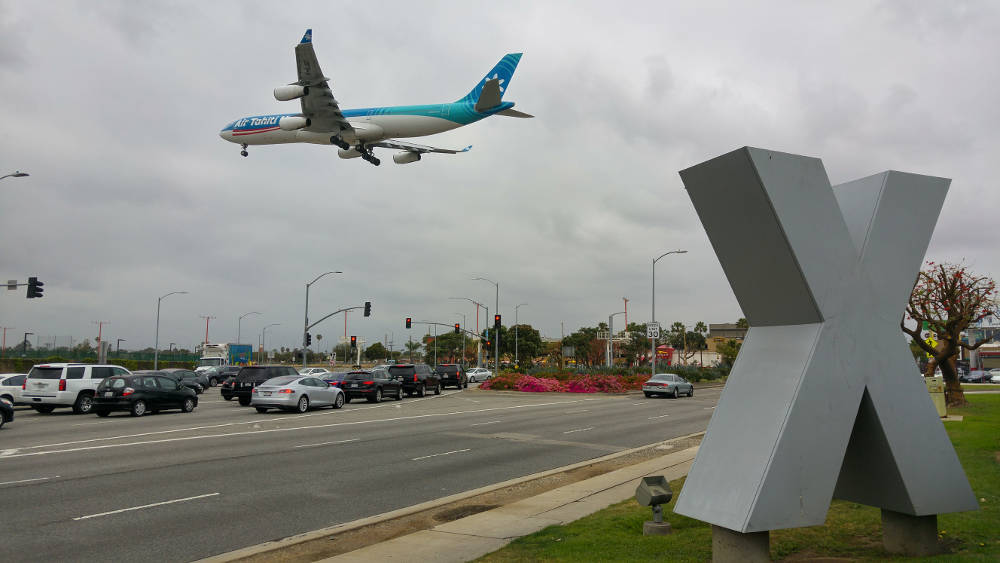 Our Los Angeles Walk