It was time to hit the road again, this time for a mini-vacation to Adelaide for the Socceroos World Cup Qualifier.
We've now decided to blog our Australian adventures, rather than just our international travels. It feels crazy to be back on vacation again after a jam packed year already in Europe and America, but here we are on the road yet again.
The aim of this trip was a quick overnight stay to watch the Socceroos World Cup Qualifier, but stupidly expensive flight prices (the cheapest being $280) turned this journey into an Adelaide road trip.
We set off at around 9am, leaving our packing for the last minute, as well as dropping some chocolates at our Airbnb house, grabbing some fuel and also a coffee at Golden Point cafe.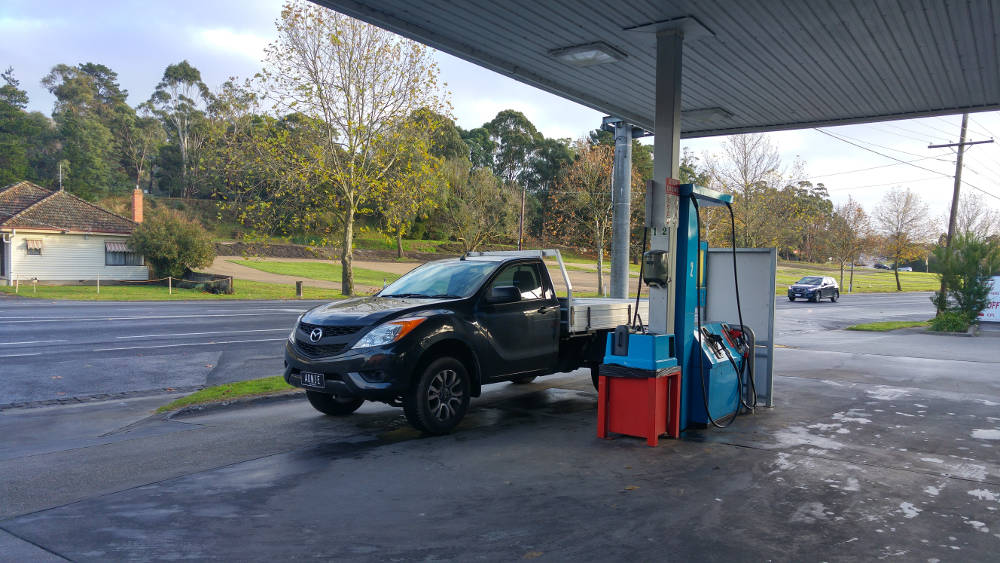 Adelaide was roughly a 7-hour drive, so we packed our phones full of podcasts to make our drive more enjoyable than the usual drivel of commercial radio and iPod music.
Adam took the reigns of the Adnie Ute as we drove through country town after country town. Ararat, Stawell, Horsham, Dimboola, before a stop at at Nhill for lunch.
We grabbed some pasties and swapped driving duties, as our journey to Adelaide continued.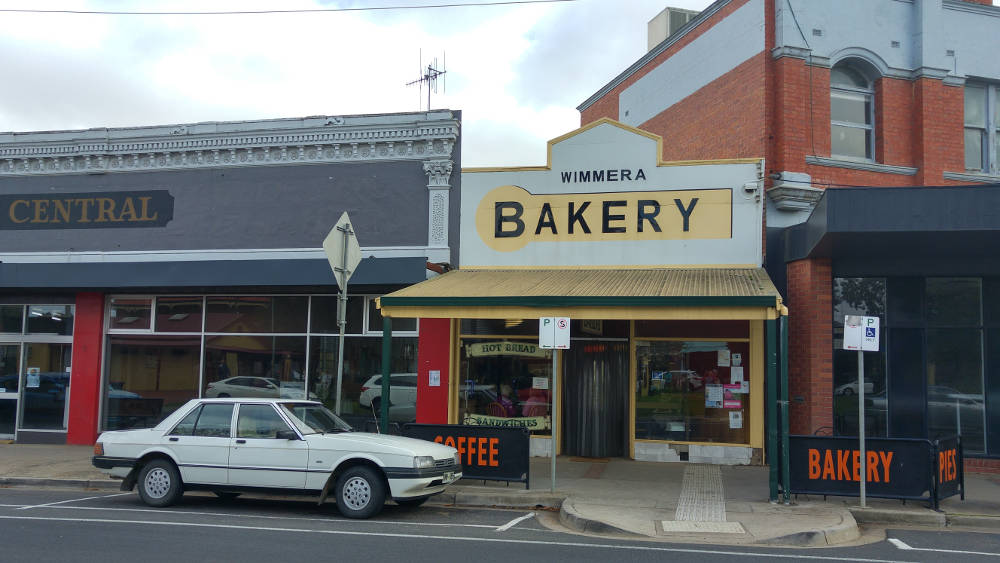 As we crossed the state border, it became apparant that taking fruit into South Australia was a no no.
Linnie had packed some mandarins, so she scoffed some down and threw the rest in one of the quarantine bins.
Apparently there are fines up to $9,000 for bringing fruit in. Definitely not worth the risk!
We crossed through Bordertown, as well as a few other town names that we had never heard of (and had trouble pronouncing) with the podcasts keeping us occupied and wide awake, for what are quite boring roads.
By 3:30pm we'd finally reached Adelaide and checked into our hotel, Majestic Roof Garden Hotel.
This was a super nice hotel which we got for a decent price, only booking it lasts week. We felt lucky it was still available.
Parking the Ute was less difficult than we'd thought, squeezing it into a tight spot on level three.
We spent the next hour or two walking up and down Rundle Mall, checking out some new phones in JB Hi Fi and Telstra, as well as getting a vegie bowl at some random food court, as well as a coffee at Hudsons.
On the way back, we decided to check out a movie cinema to see what was on, but unfortunately only rubbish movies were on, with Pirates of the Caribbean the least worst of a bad bunch.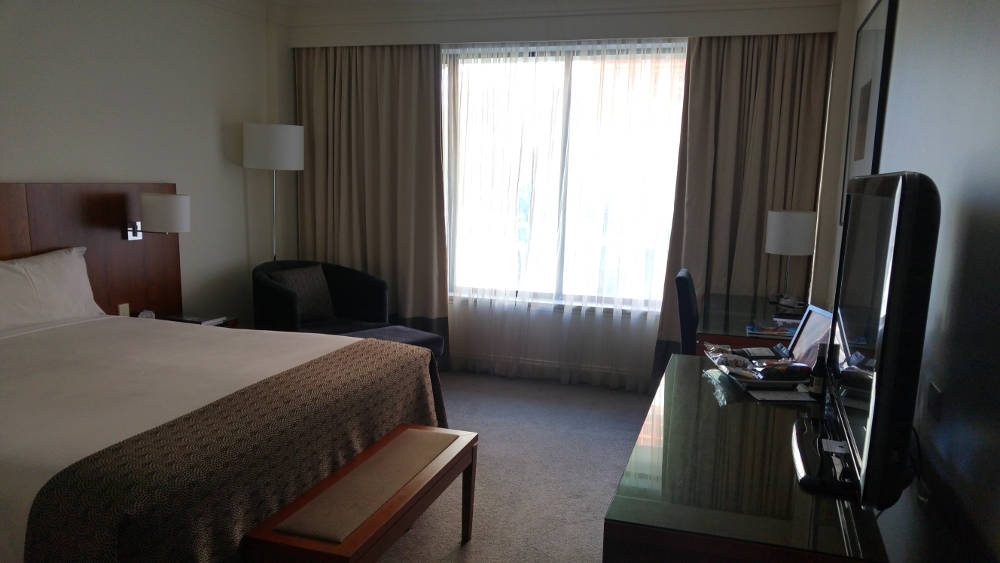 Thinking we may go back to see a movie later on, we headed back to the hotel for a quick breather after a tiring 7-hour drive, but we both got settled and decided to bail on the movie idea.
Luckily there was a vegetarian restaurant next door to the hotel called Zenhouse Vegetarian Fusion, so this proved a blessing. We had an awesome feast which left us feeling full.
We spent the rest of the night chilling out in the hotel room, Linnie even having a path and watching TV on her laptop.
More Photos from Adelaide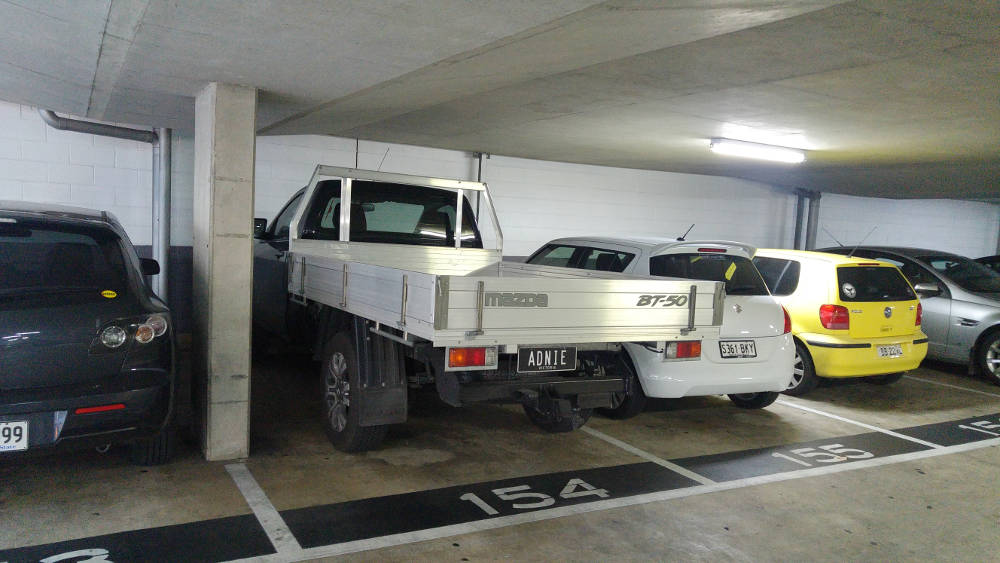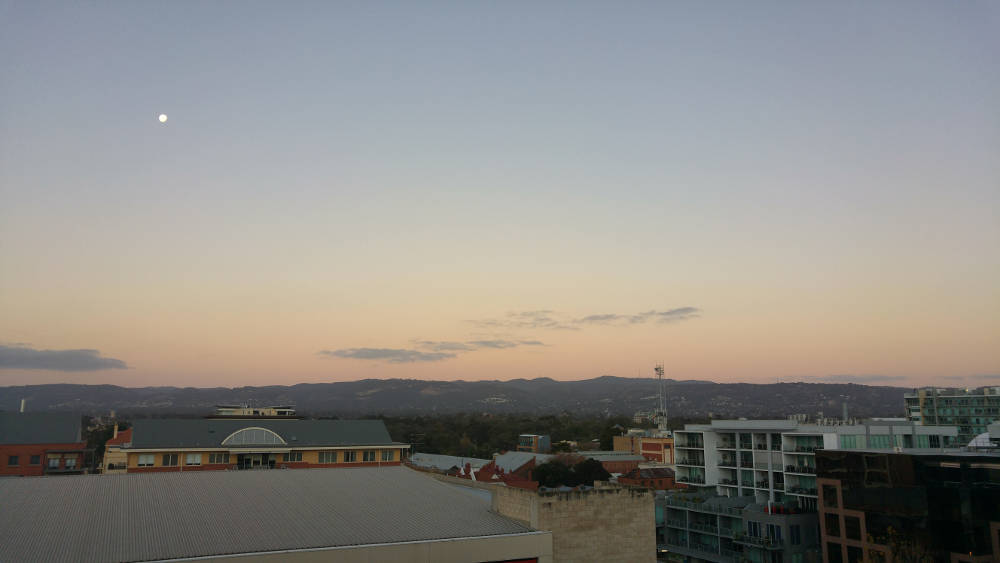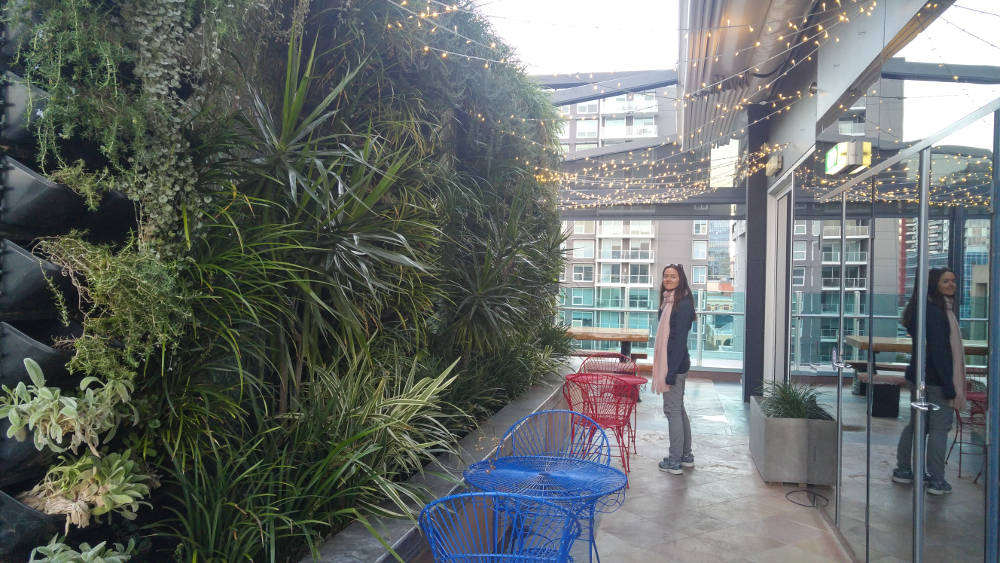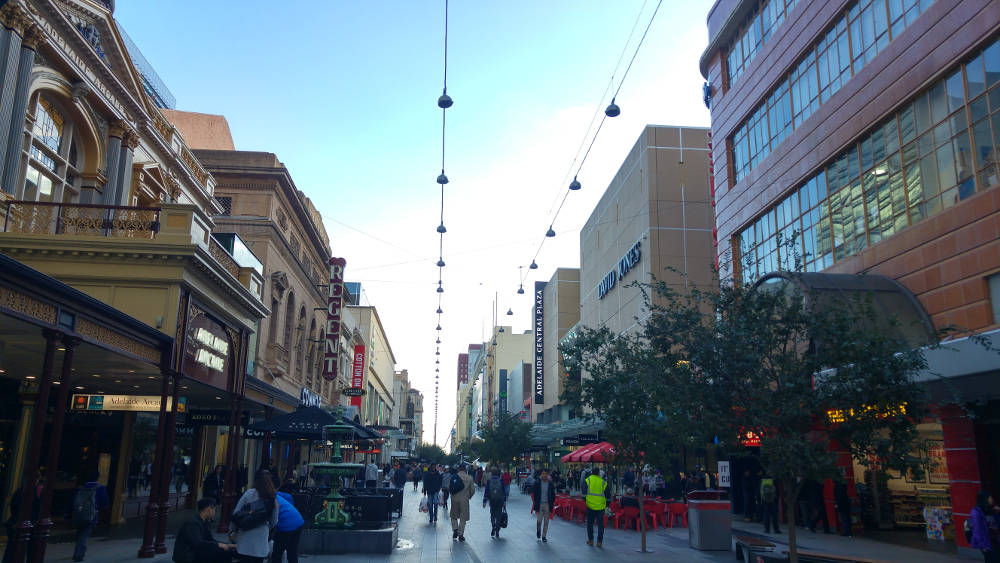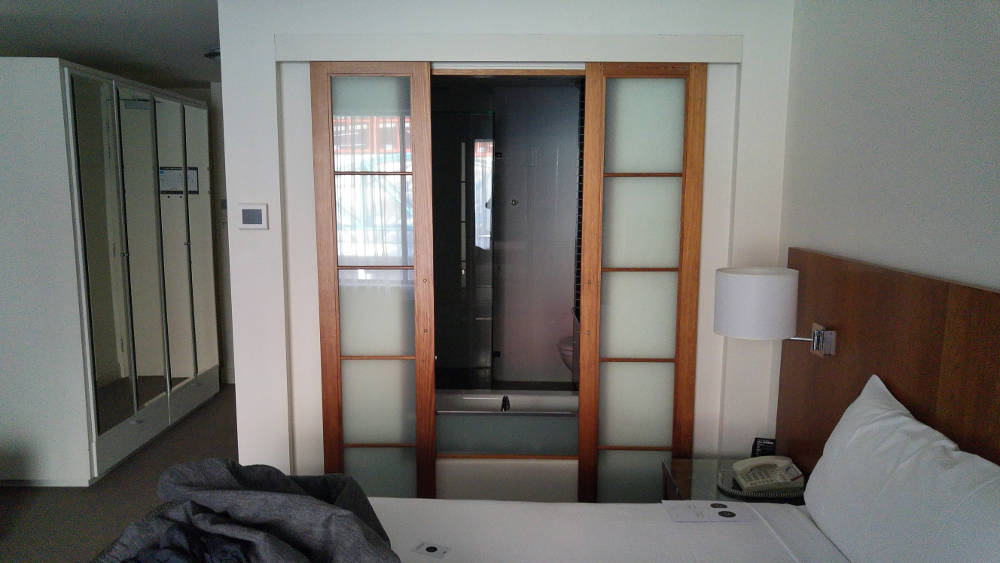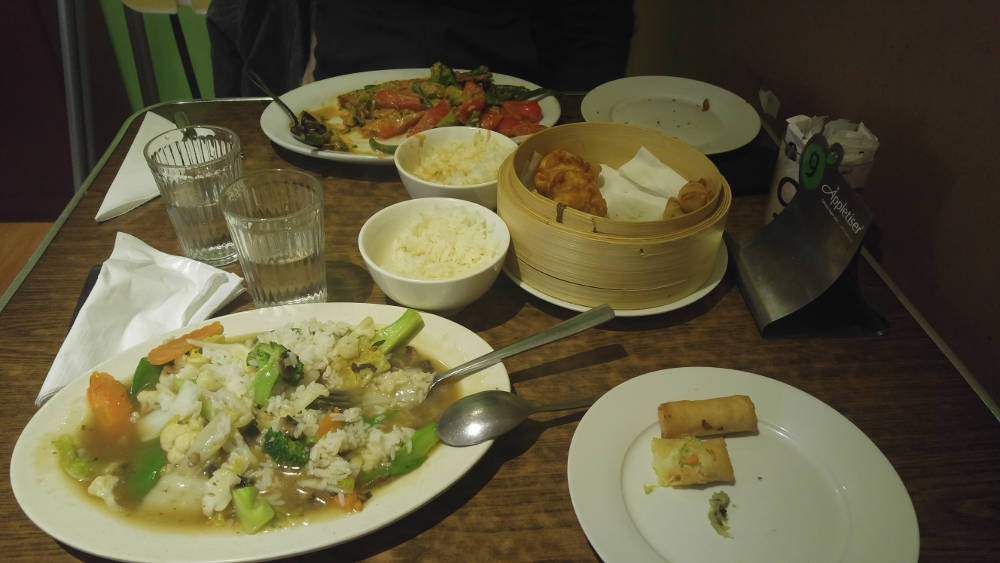 Where We Stayed in Adelaide