After three nights, our time in Amsterdam had come to a close. We were sad to be leaving this awesome city, but also excited to be heading back to Paris.
We started our morning the same way as we had the previous few mornings, that being pigging out on the all-you-can-eat buffet breakfast, which rates among the best breakfasts we've ever had.
On the way out we said goodbye to our amazing waiter Neil for the last time, we're gong to miss this guy! Then it was off to pack and head to the train station.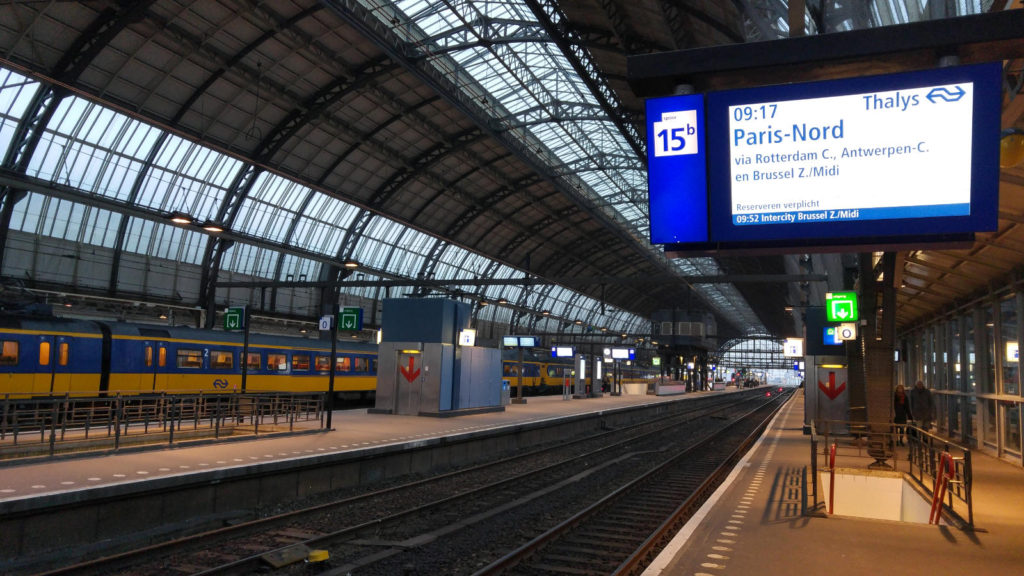 Luckily our hotel was a 5-minute walk from the train station, and our platform was the first one, so it did not take too long to find it.
Just like our first train journey to Amsterdam, we quickly learned that trains do not run with much urgency in Europe. In fact, in Brussells we had a stop over of nearly 1.5hrs, with the reason being 'they had no driver'.
Yep, they announced over the speakers that they had no driver for us, so we just had to sit there waiting for them to find one. In the end the delays meant we got into Paris about 2-hours over schedule. Annoying!
Our troubles continued when trying to find our hotel. The traffic was absolute madness near Gare du Nord station, so we decided to walk a few blocks up to find Wifi and hail down a Uber car.
Turns out we couldn't find free Wifi anywhere. A few kilometres down the road we found some Wifi at a Burgers & Fries shop, so we looked up Uber. Unfortunately for us, there must have been a road closure nearby as every car we hailed, they got stuck in the same spot.
Given we were not far from the hotel, we ended up just walking the rest of the distance. All in all, the total distance was about 5km, or 40-minutes of walking. No mean feat in what was -3 degrees weather!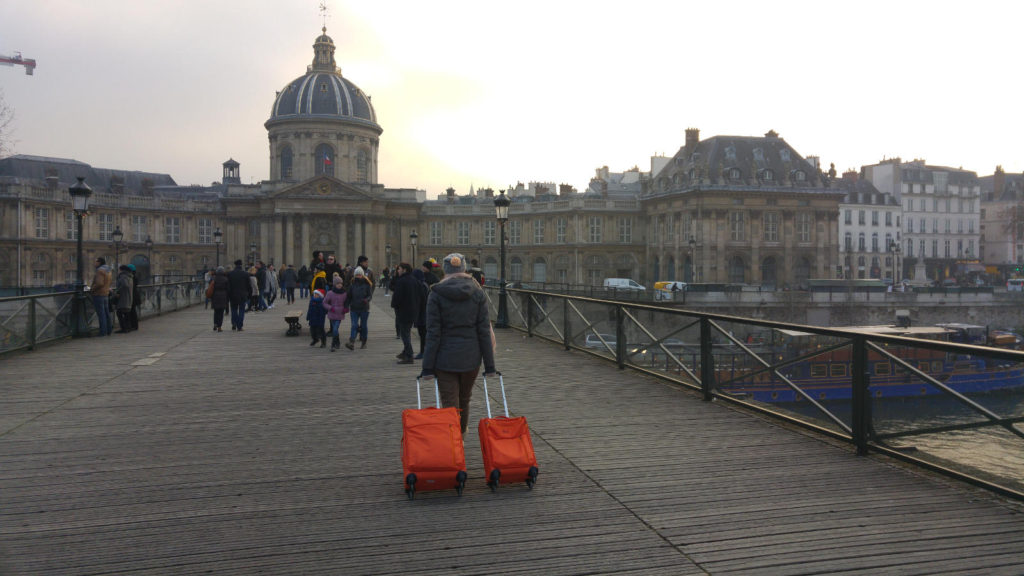 We checked in to our hotel which was quite amazing. It was an old vintage Paris type hotel which was very lavish. The location was perfect too, basically around the corner from The Louvre and not far from the Eiffel Tower.
By now the time was around 4pm and there was not much daylight left. So we spent the rest of the day walking around London and found an Italian restaurant and got ourselves a nice veggie pizza and salad.
After tea, we went for a walk to have a look at The Louvre at night time, which was absolutely stunning. There was also a ferris wheel in the distance, so we decided to walk up there.
We decide to go for a ride on it which was good fun. It gave us 360-degree views of (a foggy) Paris. Next we went for a walk up Champs-Élysées where they had a Winter Wonderland Christmas festival.
All the way up on either side were stores with Christmas lights and decorations everywhere. It was an amazing sight. We stopped for a hot chocolate, then decided to walk back to the hotel, which was a fair walk.
All in all, another good day. Tomorrow is going to be a big day, so we decided to go get some rest.
Where We Stayed in Paris