Happy to be waking up in a hotel yet again after a long stretch at home, we didn't even mind the jet lag that had us wide awake at 6am.
We checked the time for sunrise and it still wasn't for another couple of hours. Then we remembered old mate in reception telling us about breakfast that starts at 6am, so we get dressed and head down.
Even though the sun was still in hiding, it was relatively bright outside.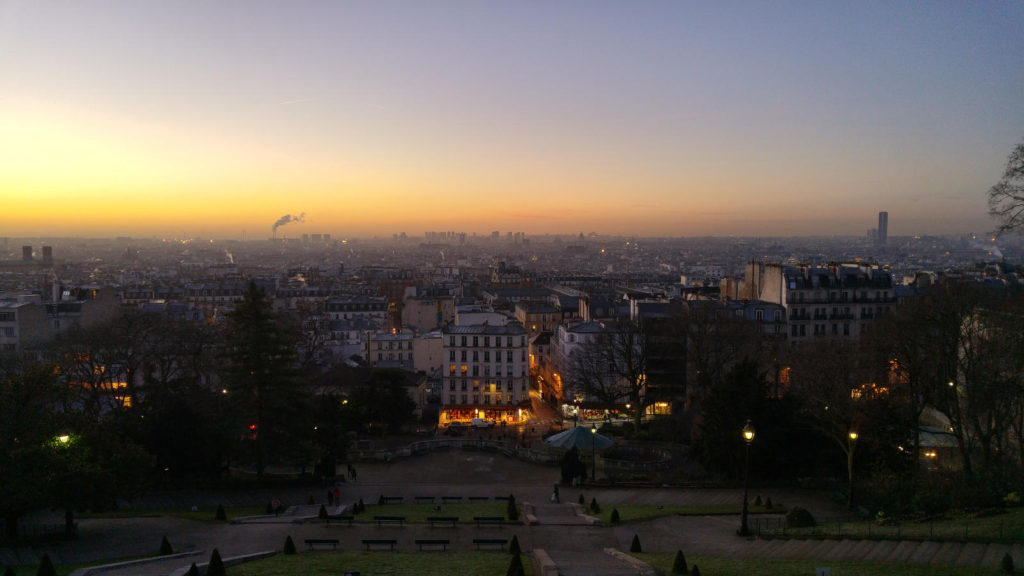 While at breakfast Adam had found an amazing spot to watch the sunrise which was only about 20 minutes away, so we hit the empty streets, and make our way there.
The sunset spot was like something out of Downton Abbey. The simple yet manicured gardens were flanked by two staircases which led all the way up to a chapel called the Sacré-Cœur.
We make it to the top huffing and puffing in the very cold air and are rewarded with views of Paris rooftops for as far as you could see. This was a great find by Adam.
After watching the sun pop up we head into the chapel. Inside there were millions of lit candles, a small group of nuns singing hymns and a handful of people sitting in the pews doing their thing.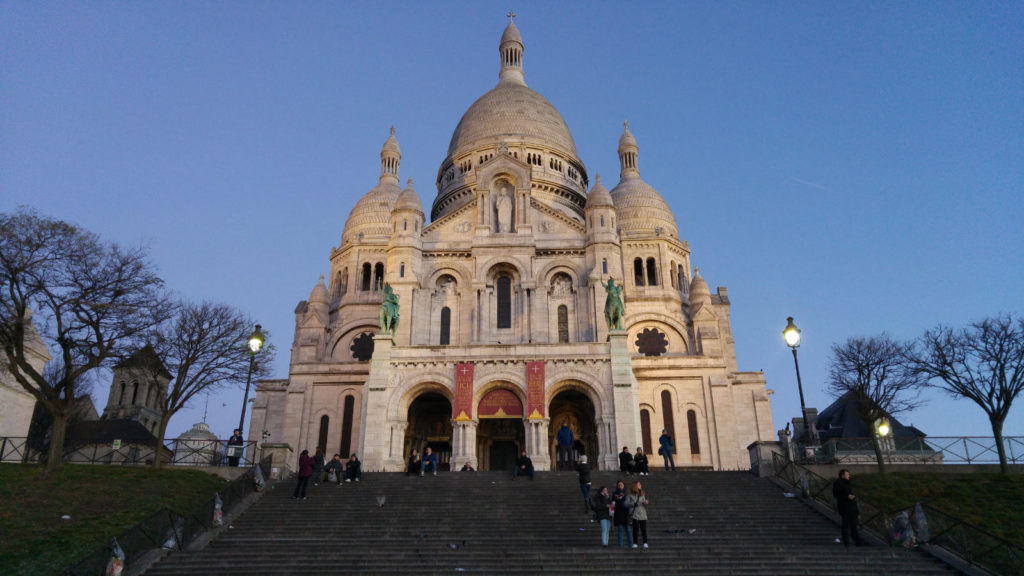 So we take a quick look around and then head back out to get ready for our train trip to Amsterdam.
We make our way to the Gare Du Nord train station and await the arrival of the train. Adam orders a MASSIVE venti coffee from Starbucks and before he could even drink it, we were boarding the Thalys train.
After taking our seats, we were disheartened to see another bloody baby sitting right next to us…. that's 3 from 3 on this trip so far, surely our luck will improve on the next trip.
About 4 hours later due to a delay on the tracks, we finally arrive in Amsterdam. (And yes, the baby was annoying the entire time)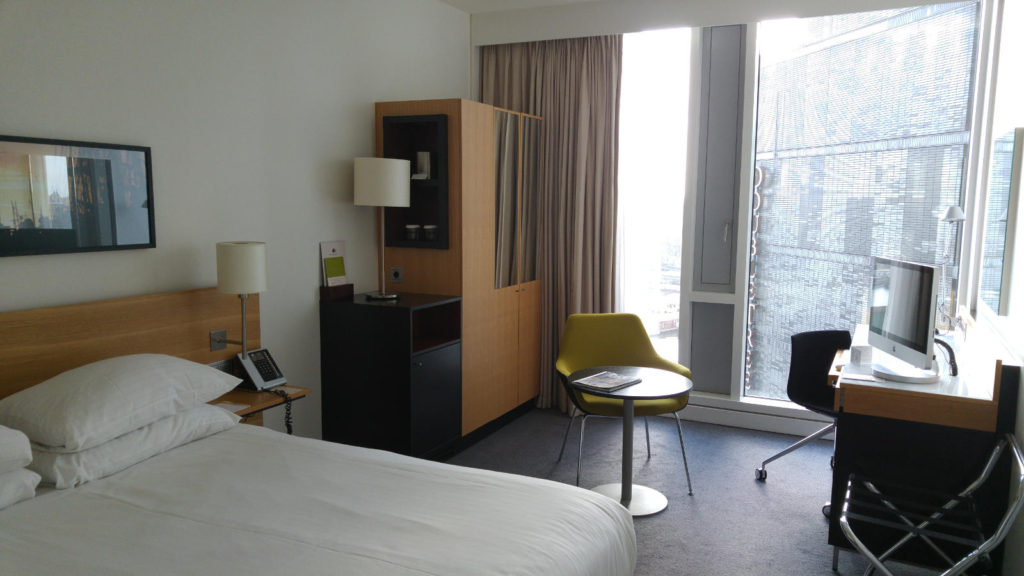 We jump off the train and head out of the station and over to our Double Tree hotel. Yep, we stayed at the Double Tree for the free cookies, so what!
Excited to get out into what looks like a beautiful city, we drop our bags, put on another few layers and head out.
We knew the city was famous for its bike riding culture but DAMN, there were so many bikes! They were everywhere!
This would have to be the only place where you are more scared of being hit by a bike that a car. The cyclists weren't stopping for anyone and with so many bike lane networks, you had to be so careful.
With not much daylight left in the day, we decide to head to the 9 Streets which are made famous by boutique shops that literally span over 9 Streets.
We then head to Anne Frank's house which has a queue to get in like nothing we had ever seen before, the line went on and on and on and nearly stretched for 2 blocks. It was madness!
Not willing to wait in that sort of a queue we decide to just meander around and explore the city. On our
On our travels we stumble upon the city square which was lit up like Christmas (literally). We then head down a back alleyway which opened out into a quaint little courtyard.
Turns out this was where the Catholics come to secretly pray back when being a catholic was outlawed. It was quite secluded and dead quiet, which was odd as only one alley away was a heaving street full of people.
Getting quite dark now we head over to the famous Red Light District. Having heard so much about this seedy little street it was great to see it in person and we weren't disappointed.
Even though it wasn't all that late, there were still girls posing away in their red-lit windows thing to coax over customers. A great part of town for people watching!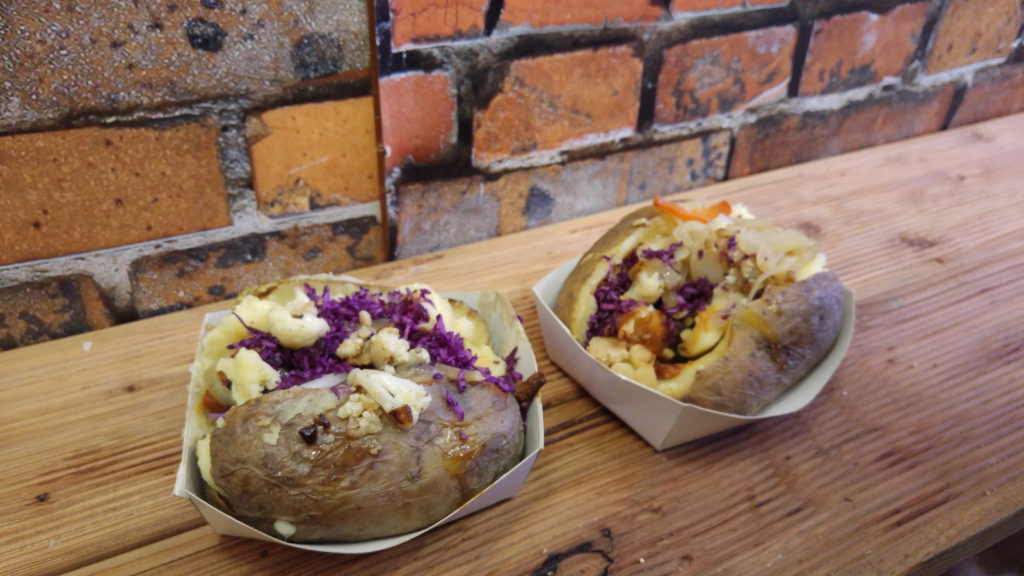 Getting tired now we look for some dinner before we head back.It didn't take long for us to find a little walk in cafe that sold baked potatoes.
They had some weird toppings like cauliflower, barley and eggplant but we were loving the new flavours and got one with nearly everything.
Feeling full we waddle back to the Double Tree and pretty much pass out in bed, our feet happy to be up and our legs happy to be having rest. We have a full day planned tomorrow and with what we have seen so far, Amsterdam is one of our new favourite places!
Where We Stayed in Amsterdam