After sleeping a solid 13-hours overnight, we awoke to another foggy cold day. A chilly -2 degrees to be precise!
Before we head off, we load up on yet another amazing breakfast feast. Adam ate about everything on offer, eggs, mushrooms, muesli, bananas, oatmeal, toast and coffee. Safe to say we won't be needing lunch.
From yesterday's severe slap in the face as we left the hotel, we knew better this time and rugged up to the point of not being able to bend properly.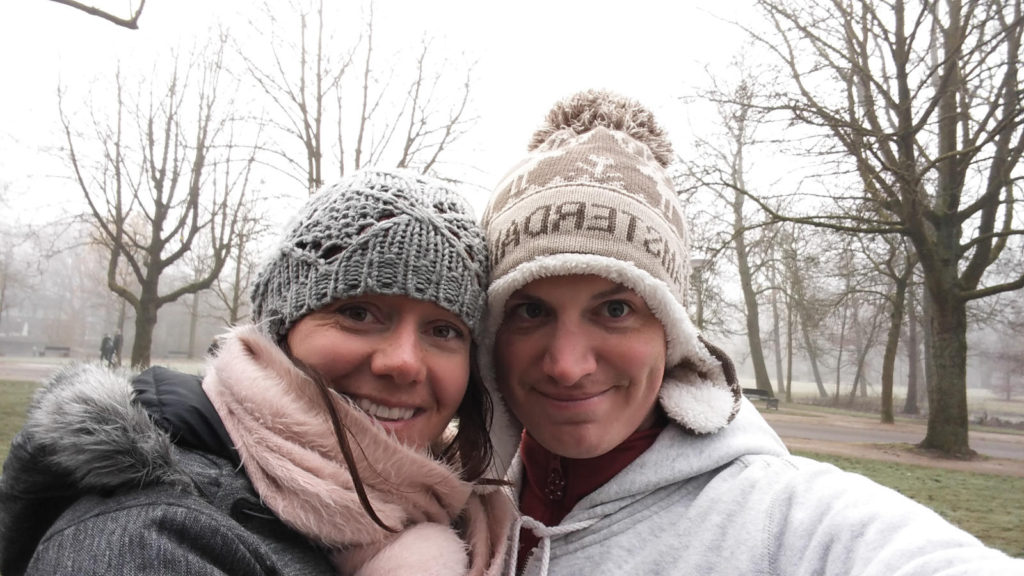 Thinking this would be enough was foolish, it had gotten even COLDER than the day before! So we stopped in at a shop to get Adam a beanie as his ears were about to fall off.
Looking dashing and warm, we head out to our first stop, Vondelpark which is like Amsterdam's answer to Central Park.
The park was looking quite gloomy this time of year, not a green leaf in sight and the ground was littered with brown leaves. We decide to take a detour to a lesser known attraction called the Hollandsche Manege which is an 18th Century horse riding school.
With a lot of skepticism on Adam's part on even being able to find the stables, we find them in no time. They are actually very well hidden behind what looks like a normal house facade, but when you go through the big double doors, it transforms into a huge arena with stables and bays chocked full of horses.
We go inside and take a look around. After a quick pat and greeting from a few horses, we head upstairs and find a cute little cafe, so we order up some hot drinks and take them out onto the balcony that overlooks the arena.
In the end we sat here for a good while, watching on as 2 horses are trained in what looks to be dressage.
Next on the agenda is the Heineken Experience which is a tour of the Heineken Brewery. We purchased tickets the day before so we could beat the queues, unfortunately, the queue for people with tickets was about as long as the ones without… Bugger.
We wait in line for about 45 minutes until we are finally inside and in the warm! The tour was actually pretty good, we got to see how beer was made and even got to taste it in its different stages. There was a lot of interactive parts to the tour but of course everyone's favourite was tasting the beer at the end.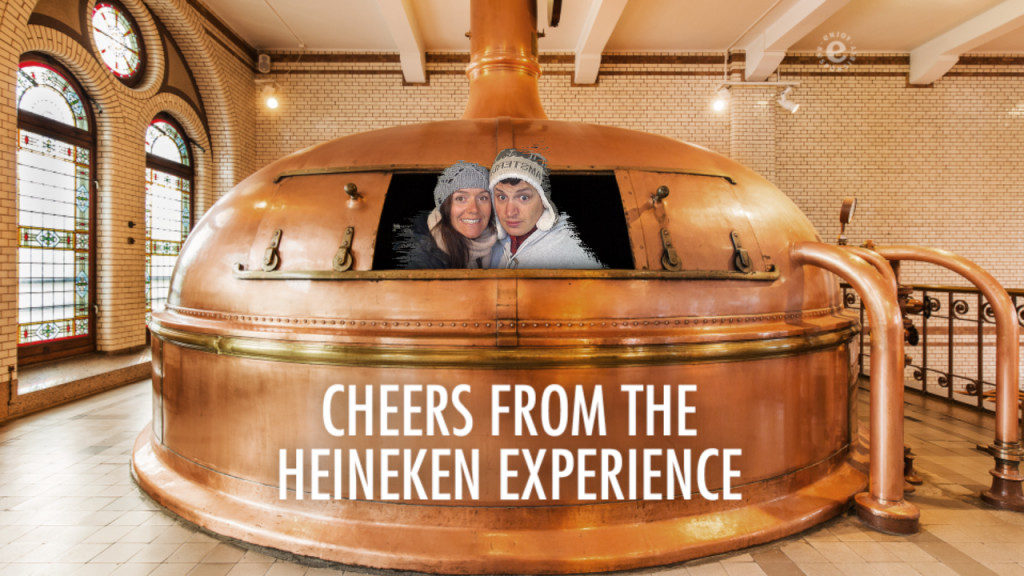 The last two days we had been meaning to go to the Anne Frank house, but each day the line was so long we just couldn't do it. Today however we thought we would get there early and suck it up, so suck it up we did!
While the line wasnt as long as the previous days, it was still about a block away from the actual house entrance, so it was going to be a long time before we could go inside.
We decide to have lunch in the line so Linnie went and got some frites (chips) with mayonnaise which were bloody delicious.
Two hours later, yes TWO HOURS of standing in -2 degrees with a cold icy wind sweeping across our faces, numb toes and stiff and sore legs, we finally make it inside.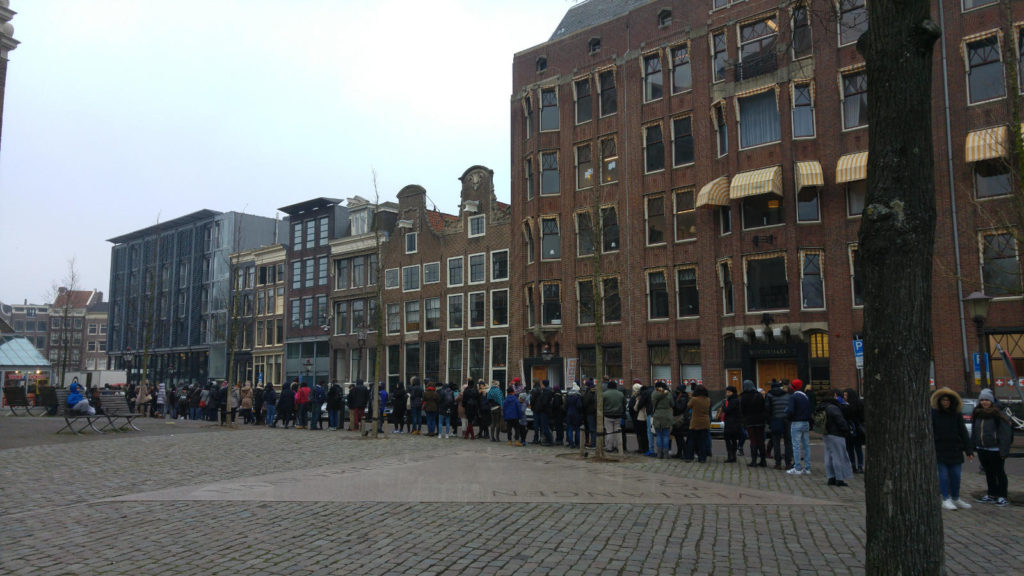 It was well worth the wait. We ended up spending over an hour inside and it was so interesting to see where and how Anne Frank and her family lived for 2 years of her life before being shipped off just for being a Jew. The museum was so well done and we left feeling happy that we'd toughed it out.
Another little hidden gem that we wanted to see was a row of tiny model houses stacked one on top of each other that had been built into a gap between two buildings.
Now most of the buildings in Amsterdam are so tightly packed in that having a gap is a rare thing. So I guess the residents wanted to keep the tradition up, so they built some more to fill it in. It took a while to find, especially now that it had gotten so dark, but they were well worth the hunt!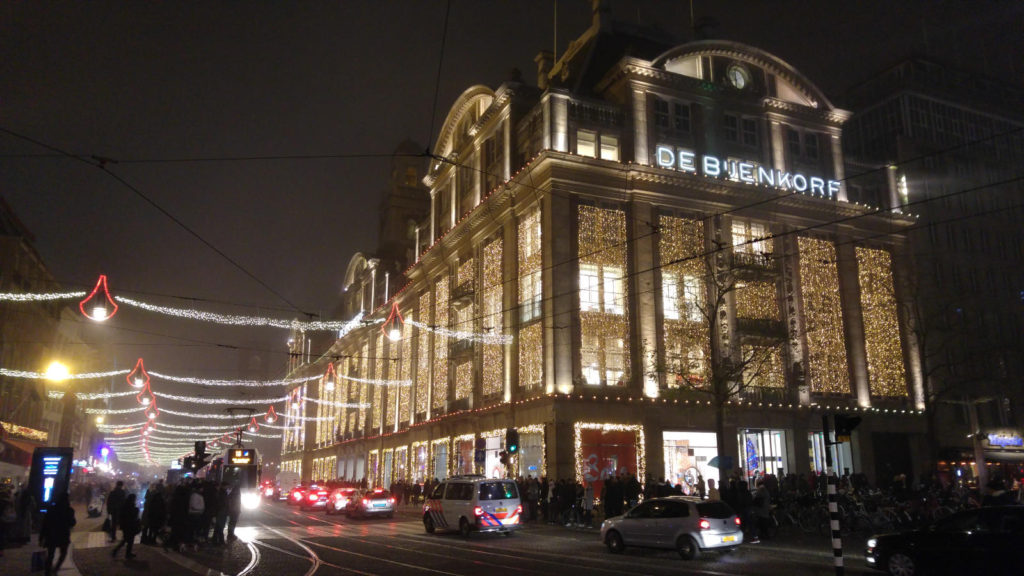 Nearly out of toothpaste back in our hotel, we head down into a supermarket and stock up. We also find a ginormous bucket of blueberries and some raspberries.. these will be perfect for our train trip to Paris the next morning.
Feeling quite peckish now, we head back into the main part of the city and find yet another baked potato cafe with some even more outlandish toppings. We can never resist a good baked potato!
We start to head back to the hotel, our poor legs aching from spending near on 3 hours waiting in lines. We take the scenic route though as there is always something amazing to look at along the streets and canals.
It has been one of our favourite cities to walk through with so much character and charm, it will be very sad to be leaving in the morning but we vow to come back in the summertime one year soon.
More Photos from Amsterdam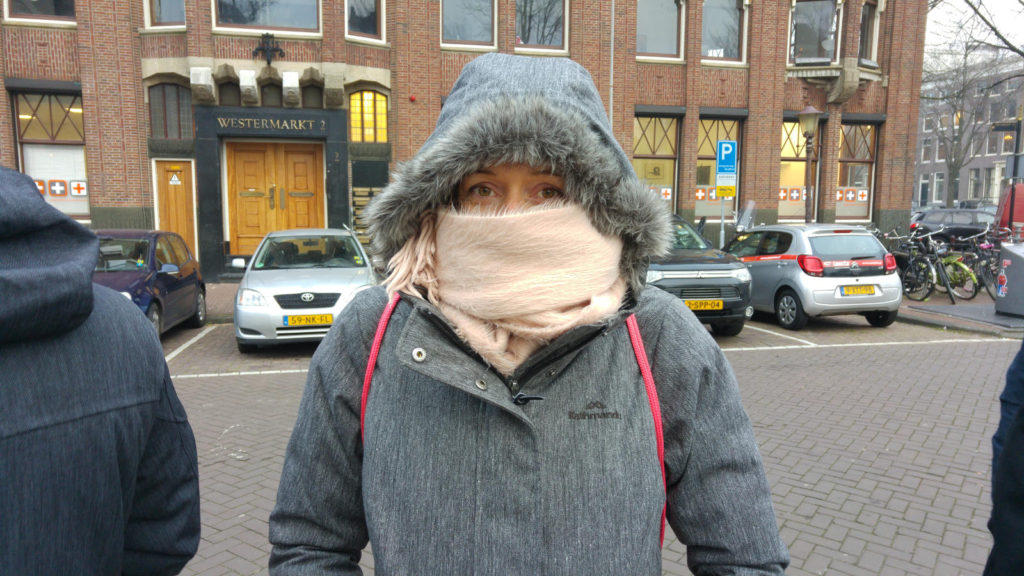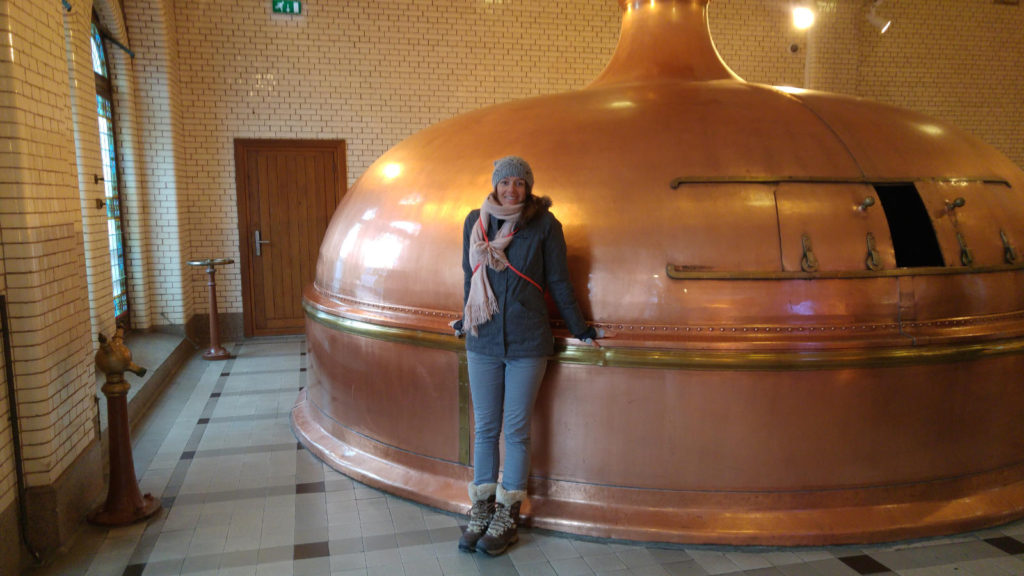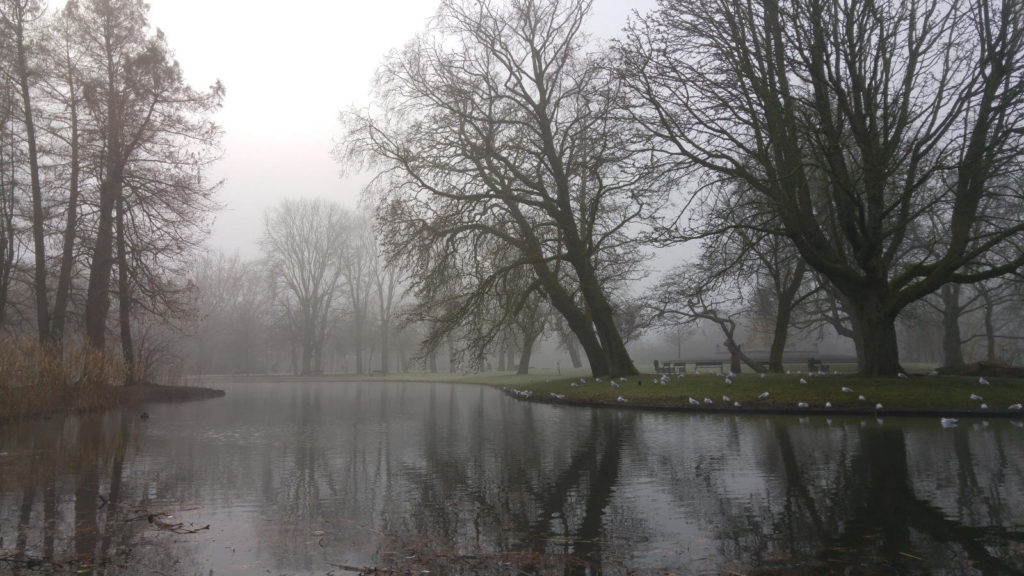 Where We Stayed in Amsterdam