We wake up a bit late, luckily we hadn't really unpacked anything so getting out of there was a breeze.
A free hotel breakfast was in order but with the hoards of kids running rampant and just strange looking people lurking around we don't stay very long and speed off to Virginia, the state for lovers.
Five hours pass through beautiful windy roads that lead to Richmond, only stopping for some chips and M&M's we were starving and couldn't wait to meet up with Jack and Elliott in their hometown.
We park the car and meet out front of an old cinema, happy to see each other again we head into a deli for lunch and have some delicious sandwiches while catching up on each other's week.
With two Richmond experts at our side we get the VIP tour, first we head to Belle Isle which we had to walk across a narrow bridge to get access to, this island was used as a POW camp for the confederates and still had a lot of old building remains standing.
Then it was off to see the many, many monuments along a beautiful tree lined avenue and lastly we ventured into the art museum where we saw a Monet original among many other beautiful artists.
The sight seeing finished for the day we drive out to Jacks house and say hello to his mum as well as 5 adorable French Bulldogs, one of which couldn't climb stairs, adam wanted to keep that one.
Then it was off to Goochland to Elliot's family's house (such a cool name). We pull up a long windy driveway framed with forest like trees that come out to a beautiful big house surrounded by lush grass, maples and cercis trees, this was our home for the night, it was stunning!
We go inside and are greeted by the whole family, as well as 3 huge labs and 2 bulldogs. The kitchen was full of pots bubbling away, fresh veggies being chopped, we were having a feast for the ages and what would be our first home cooked meal in 4 weeks it smelt delicious.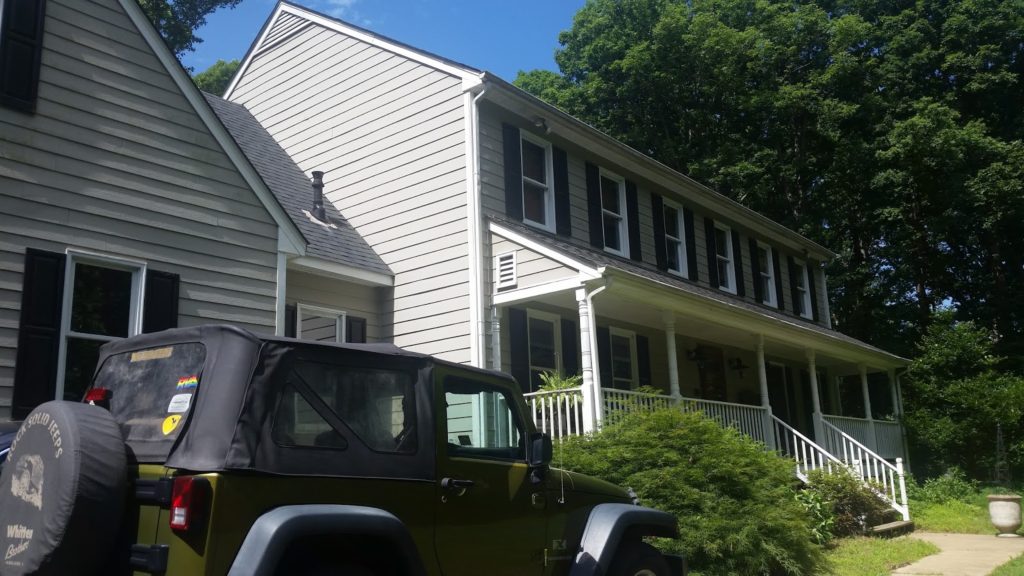 After all the introductions we head outside for some very tasty cheese appetisers before heading back in for the main course, it was divine and we felt very very spoilt.
Then we move into the lounge room and watch Game 4 of the NBA playoffs. We end up chatting all night, we even got an amazing rendition of the star spangled banner from Elliott's niece, a superstar in the making!
Time to say goodbye and goodnight we head up to our extremely comfy bed feeling very grateful that we were welcomed so warmly into their home.
Our New Friends in Virginia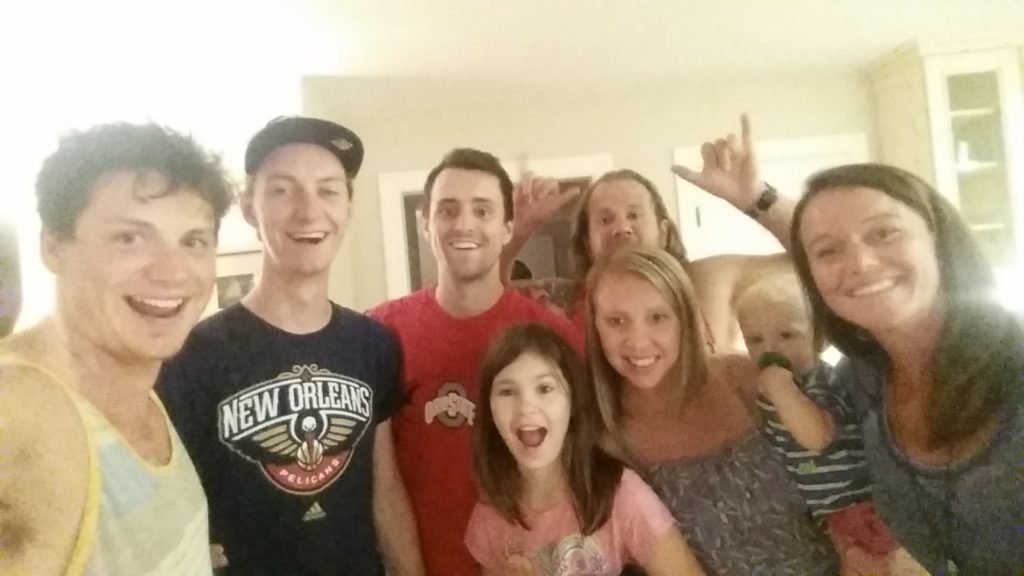 Where We Stayed in Virginia