Waking up in Akron with tired eyes from all the excitement from the previous day, we clamber down the stairs of the hotel to check out.
This is where we met Chance, the very over friendly guy working on reception. We got his whole life story and all his academic achievements as well as his two brothers history on the high school and college soccer team.
It took a lot of small steps toward the door until we could escape.
As per Chances instructions we have Breakfast at Denny's which was filling, and then make a start on our 4 hour drive to Charleston, West Virginia.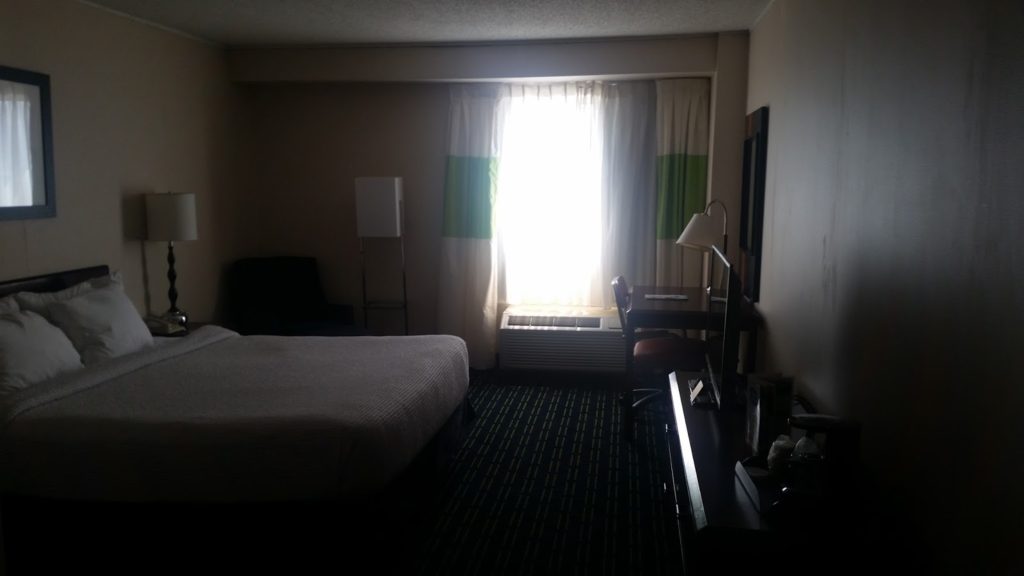 We arrive to an oddly smelling hotel which had kids running around everywhere, all day…
And a shower that took about 5 minutes to warm up as we were on the 9th floor, luckily the bed was super comfy.
We head out into the city and find a Jimmy Johns for lunch, then we head to the local mall to hunt down an AT&T shop so we can reload our phones $60 for 4gb and unlimited talk and text, not too bad!
After stocking up on a few bite size cookies we walk along the river back to our hotel, dodging roaming children again, and chill out for the rest of the afternoon.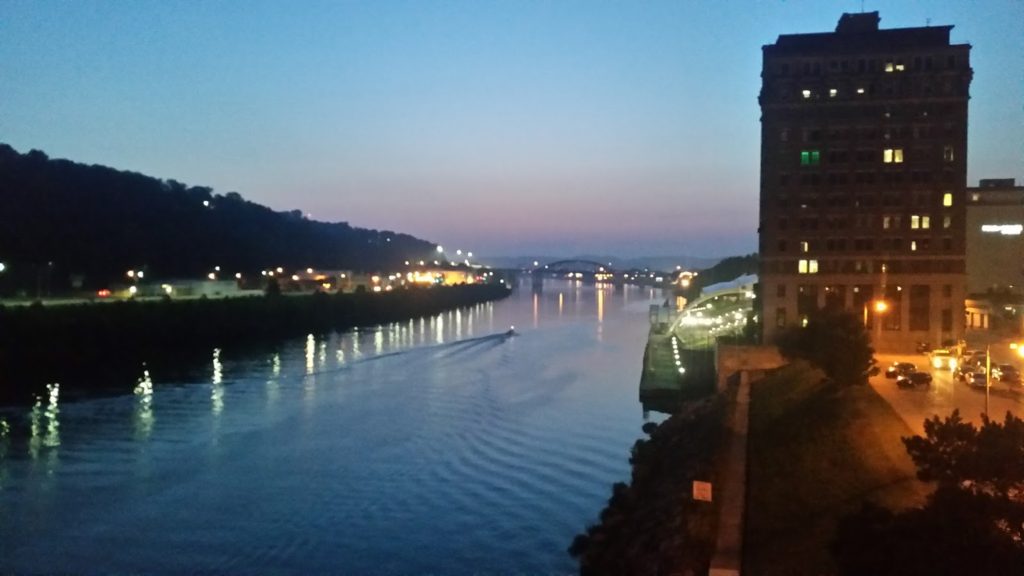 We contemplate getting some Chinese food delivered but we decide on heading out to the local sports bar, which turned out to be a Greek restaurant with TVs on the wall.
We take the scenic route back to our hotel and walk up along the bridge which had an amazing view of the city all lit up at night, it being a nice still warm night we didn't want to go back to the hotel.
So we meander around the city taking it all in, we even come across two people boxing in the middle of an empty lit up car park.
Ready for a good nights rest we look forward to seeing our friends Jack and Elliott again tomorrow in Richmond, Virginia.
More Photos from Charleston
Where We Stayed in Charleston