Beep beep beep, the alarm woke us this morning bright and early at 6:30am. This was a mammoth struggle to get out of bed as we were still so tired from the last couple of busy days.
But, get up we did as it was time to head out to the NASA base in Port Canaveral which was a good hour away.
Luckily for us, we were able to time travel (aka sleep) majority of the way, and we were there in no time at all!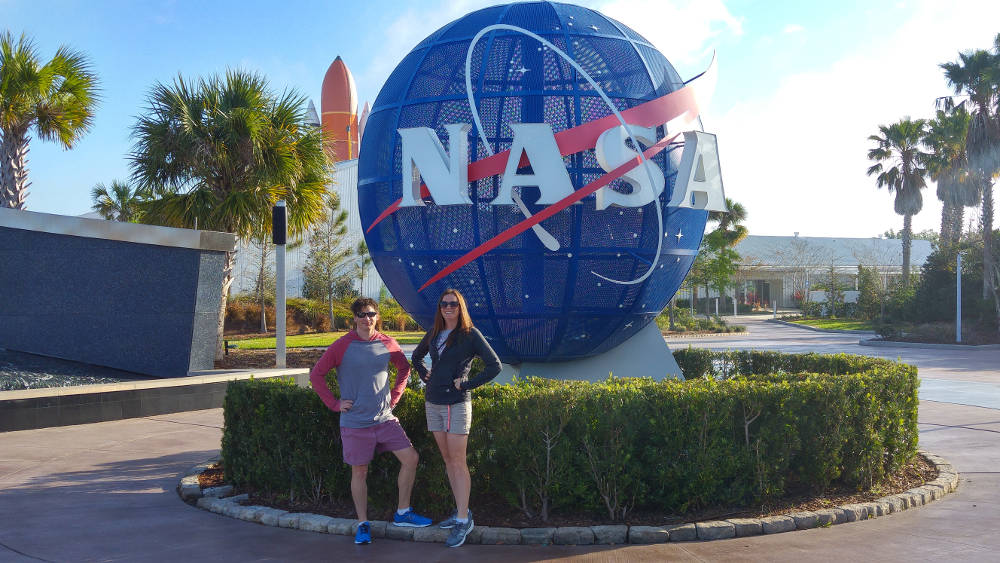 The four of us pile out of the car and head to the visitor center as the actual grounds werent open for another 15 minutes.
We have an early tour pre booked and see a sign for check in. So we head to the desk only to discover that if you arent from USA you need a passport to go on that tour as it goes through an official navy base.
UGH! We werent going to go the hour back to the room, so we opt for a different tour that stays in and around the visitor area. No biggie apparently as this tour went to all but one area, so it was fine.
Our tour was scheduled for 10am so we had some time to kill as it had only just gone 9am. So we started our day at the Heroes & Legends building which was dedicated to the early pioneers of the space program.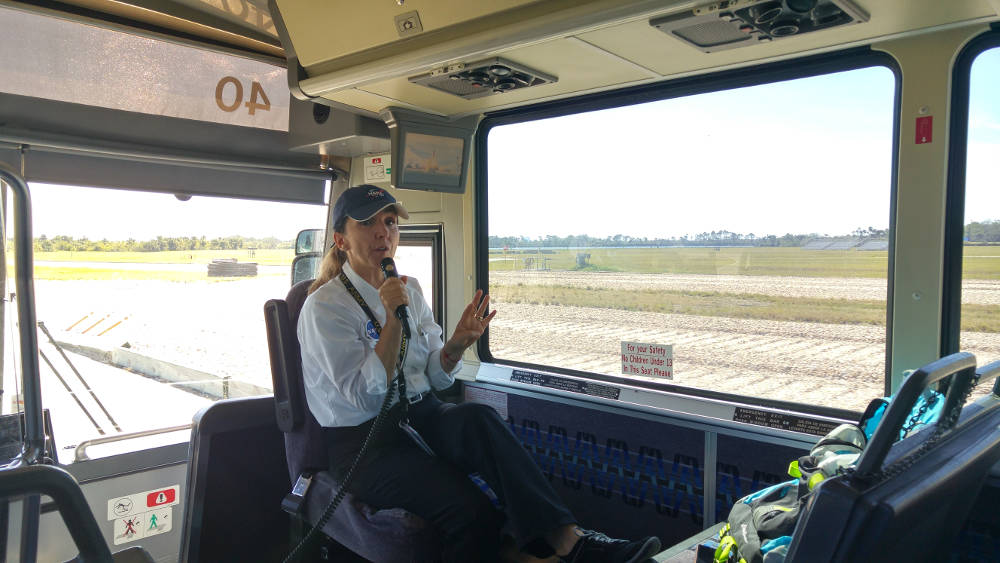 First up we watched a quick video which gave us a rundown on how it all started and then we moved through into a museum type area where we could read all about the first space ships and astronauts.
Now it was time to head to our tour bus. Our tour guide, Monika, piled us all into the bus and gave us a rundown of where we were going and then we set off.
Driving along the NASA property, we got to see everything from the actual launchpads where the shuttles take off all the way to alligators and dolphins. It was such an informative tour and Monika was an amazing guide.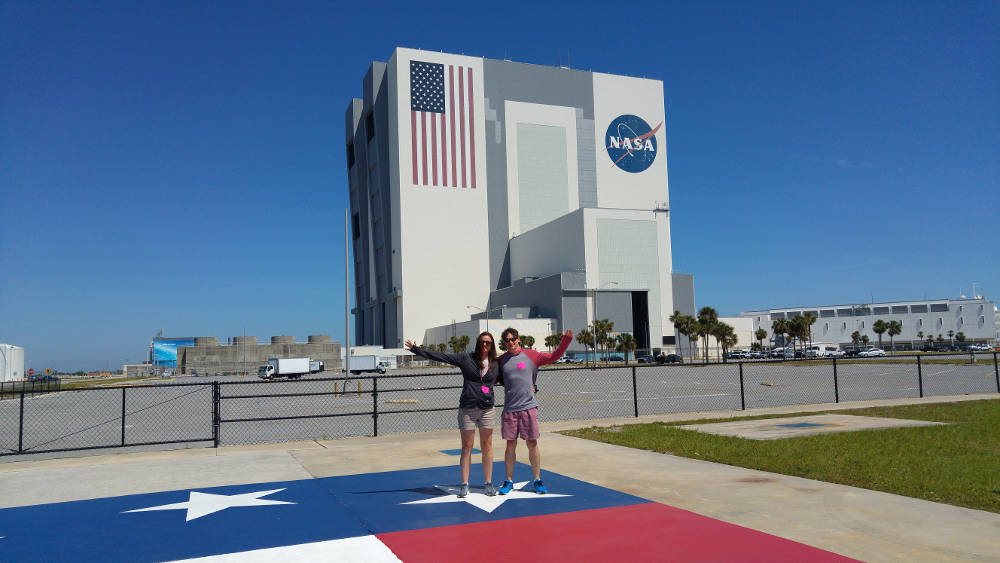 Our favourite spots was probably the huge building where they build all the rockets and shuttles and the launchpads were pretty interesting as well, especially the mobile launchpad which can be driven (At an insanely slow speed) to launch a ship from anywhere. It was bloody huge and weighed over 12 million tons.
After the tour, Stanley, our NASA obsessed bus driver, dropped us at the Apollo center where we learnt all about the first ever missions to space and had a rather light lunch. Then it was back to wait for another bus to head to the next center, while waiting we met a nice family from Perth, what are the odds!
The Atlantis center was also quite interesting and not to mention huge! Inside we learnt all about how they designed and built the first ever reusable space shuttle. After a great intro video the screen opened up to the actual retired shuttle that had been to space many times, it was amazing to see.
Next up it was time to learn about the Apollo missions and there were more interactive guides for us to check out. A lot of this was based around the moon landing and we even got to see and touch real life moon rocks.
Also included in the tour was a space launch simulation ride which is supposedly a very accurate simulation of what a real rocket launch would feel like for the astronauts. It was a really cool experience.
It was now time to head back to the start, where we began the day. We decided to watch a 3D movie about space exploration. It turns out this is a movie we had seen before, which made for a long 40 minutes. All of us, except Linnie, fell asleep at some point of the movie.
We decided it was time to head back to Orlando now, before stopping for a quick look at the Mars expo. We'd spent nearly 7-hours here at NASA and it was a very tiring day.
Back to Orlando
On the way back to Orlando we thought we'd stop via a Wallmart to get some supplies such as a bag of carrots, strawberries and a drink. This store was absolutely massive, about 5 times bigger than what Big W is back home.
We decided on Buffalo Wild Wings for tea, which was just around the corner. The restaurant didn't seem too busy, but our strange little waiter seemed to think it would be a 15-minute wait for us to get a table, despite the fact there were free tables every where. After a bit of complaining, he decided to "bend the rules" and put us on one of the empty tables.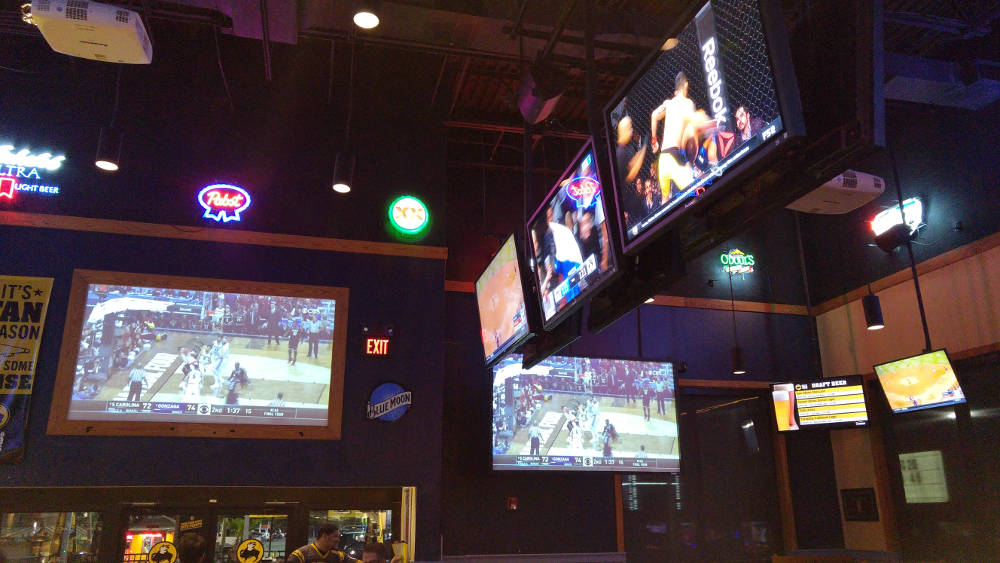 Like the Wild Wings in Hollywood, we chose the blackbean burger which is delicious. We had a choice between watching the Orlando Magic play the Brooklyn Nets on one TV, or the college Semi Final between Gonzaga and North Carolina.
Turns out the college match was the one worth watching, as it was a cracker of a match which right down to the final buzzer, after an epic comeback from South Carolina.
After tea we decided to go for a walk to TGIF around the corner to watch the Minnesota Timberwolves match, but turns out this place was a flop. Feeling tired, and with a long day at Wrestlemania coming up tomorrow, we decide to call it a night and head back to our apartments.
More Photo from our NASA Day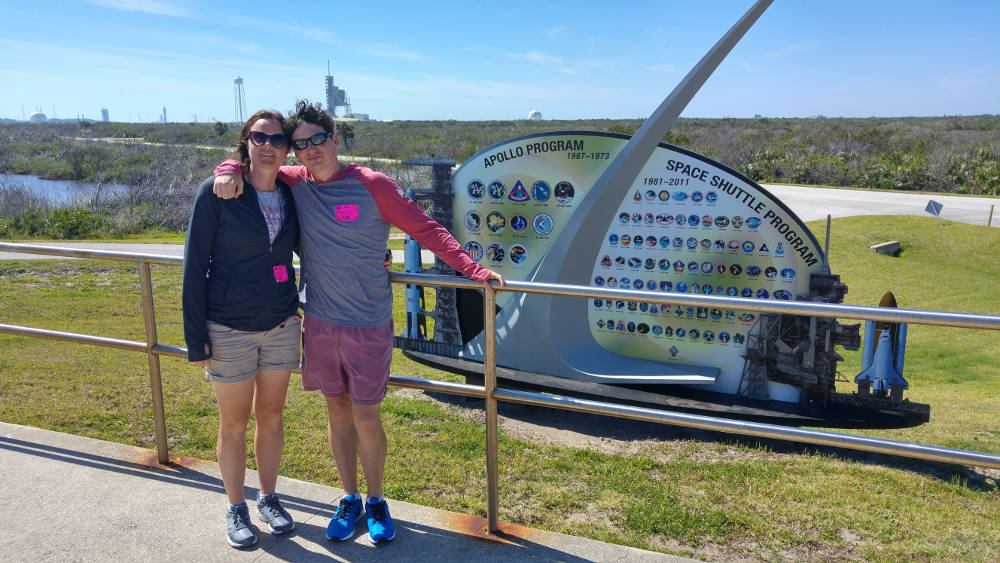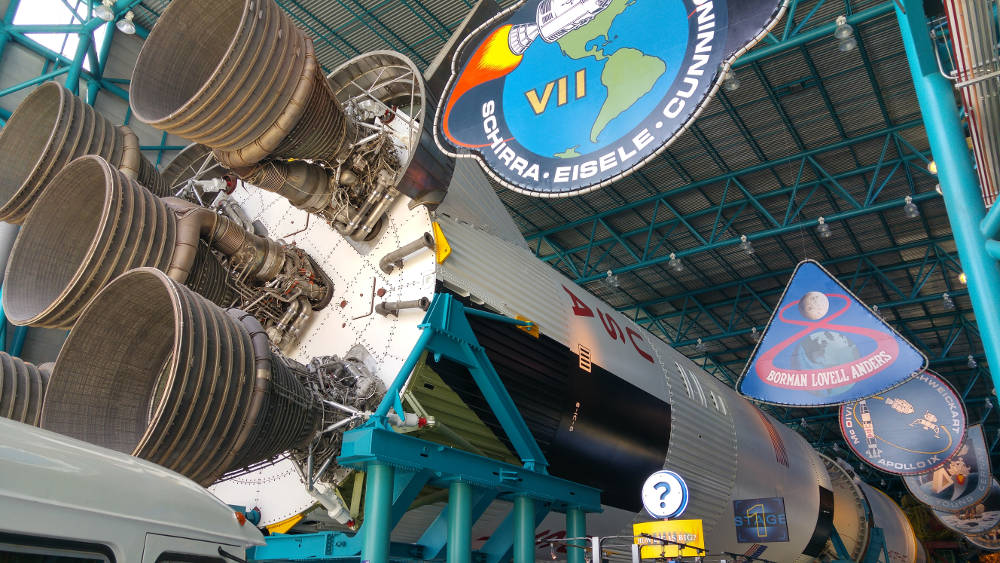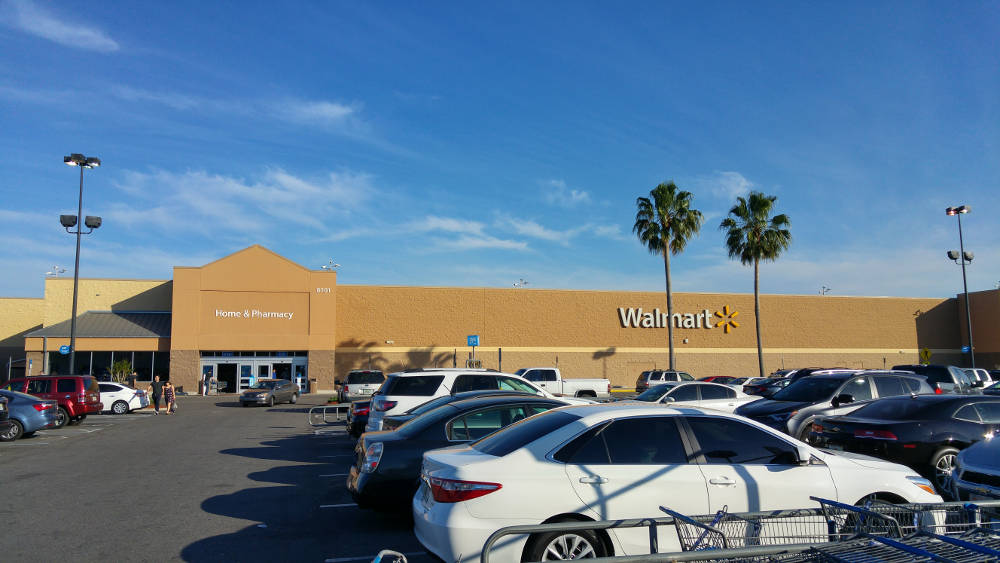 Where we Stayed in Orlando