Up at 8am today, we wanted to catch the buffet breakfast this time which turned out to be quite delish and filling.
Our server was even called Miss Debbie, what are the odds of meeting two people called Miss Debbie? And who introduces themselves with Miss at the front of their name anyway!
Today we make our way to Atlanta to meet up with Rick and his Family. Adam met Rick on his last trip to the USA while at a concert, and now here we are going to visit!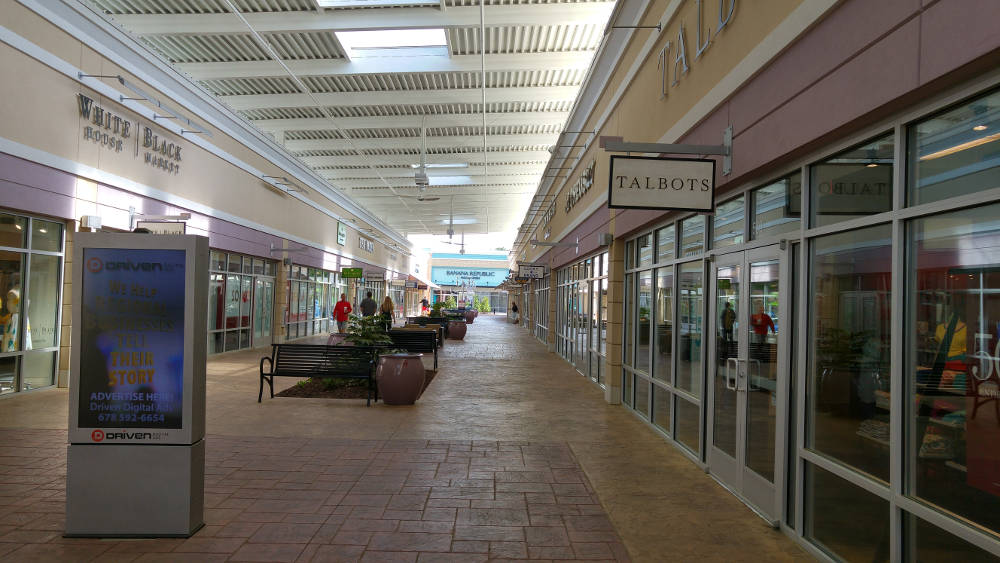 Before we get there we hit up some more shopping outlets, this one even had our new favourite shoe shop, New Balance. Adam stocks up on another pair of shoes and a long sleeve top which will keep him from getting burnt on hot days.
We go on the hunt for some dress shoes for the upcoming weather, but alas, all the shoes were up around $100, crazy money for a pair of shoes that will only be worn once. So the hunt was still on
Feeling peckish, we hit up the food court and grab some fried rice and veggies, always a good option in  a food court full of burgers and fried chicken.
Off to our Friends House
About a half hour later, we arrive at Ricks house and meet Amy, Ricks wife and their two kids Evan and Ella. They are such a nice family and we feel very fortunate to be staying with them for a few days.
We drop our bags down into the room we are staying in and have a quick shower. While Rick finishes some work, we head over to a sports bar called Taco Mac and tuck into some chips n' dip and fries while we watch the champions league on TV.
It was the second leg of the Leicester City vs Atletico Madrid and the Real Madrid vs Bayern Munich matches, plus there were over 100 beers on tap. The perfect location!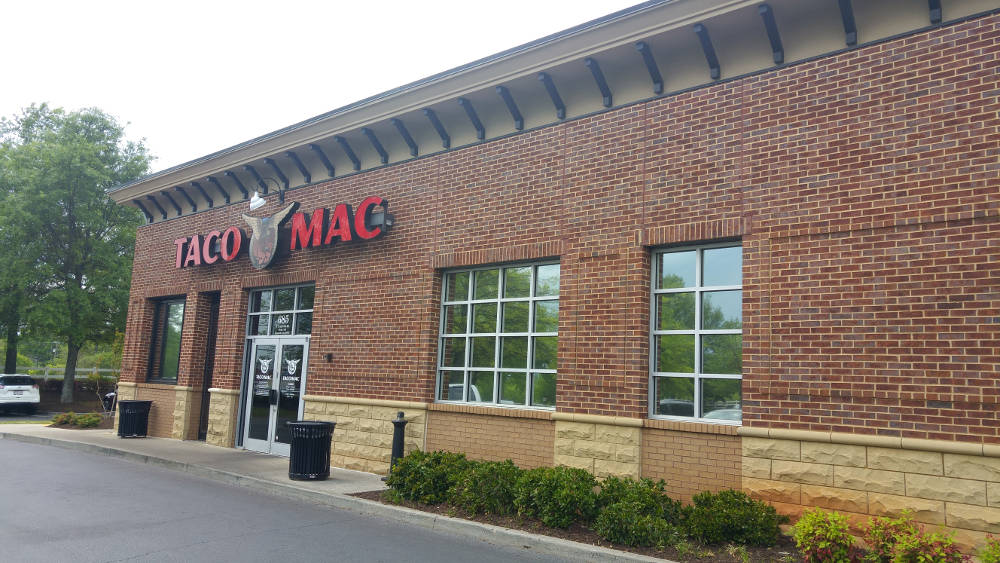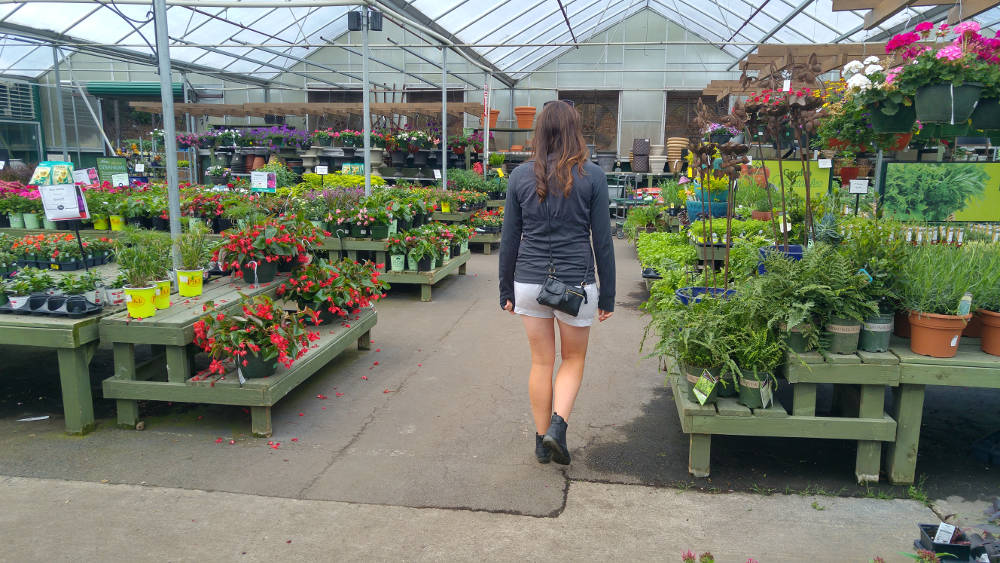 Before heading back, we spot a Target. Hmm, a good place to find some shoes. A good place indeed, a very classy pair of shoes were purchased for a whopping $34, score!
Linnie even found a plant nursery nearby, so took the opportunity to have a browse. Turns out it was very ordinary compared to The Treehouse Nursery!
The traffic around the area is a bit crazy, so it took us a little while longer to get back to Ricks house. About half an hour later, we make it back and get ready for a dinner party out on the deck with Ricks family and his brothers family who we had actually met already when they visited Melbourne.
It was just like catching up with old friends. Amy, the master chef, cooked up an absolute storm and catered for our fussy appetites with veggie skewers, some of the most delicious pasta, our favourite mini carrots and spinach rolls. We were VERY spoilt!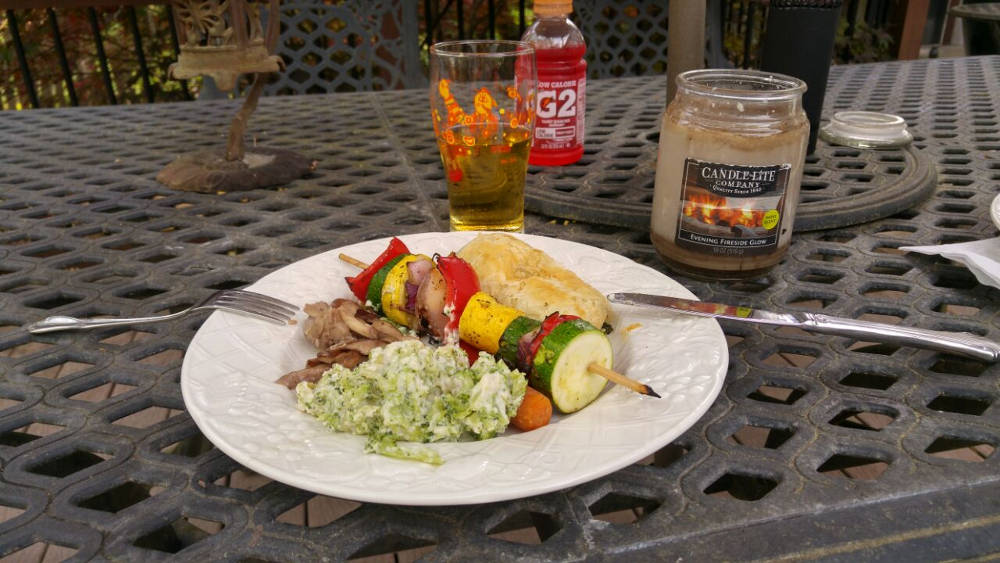 It wasn't until we had finished and gone inside that Amy brought out the traditional southern banana pudding which she made from scratch from an old family recipe. To say this was amazing was an understatement, I could have eaten the entire bowl and was in love.
VERY full and satisfied, it was time for Ricks brother and his family to go home. As it turns out, they only live 5 houses up on the same street and they even drove here on a golf buggy, so of course we join them for a quick ride and tour around the neighborhood and little river before they go home.
Back to Ricks, we get comfy on the couch and watch the Braves (Atlantas baseball team) and the NBA playoffs until late.
We loved feeling like we were welcome and really appreciated having a home cooked meal, it had been a long time. Time for bed now, we had had a great day spending time with our new friends.
Where We Stayed in Atlanta