Thanks to our amazing segway tour yesterday, we were able to suss out all the cool looking places and this morning we wander over to a cafe called 'The Frothy Monkey'.
We order up breakfast and oogle the industrial/warehouse feel that the cafe has, wishing one day we can convert a warehouse into an amazing house.
Some gluggy oatmeal and an omelette down, we pay, tip the waiter and then go for a walk to the old train station to get a better look around.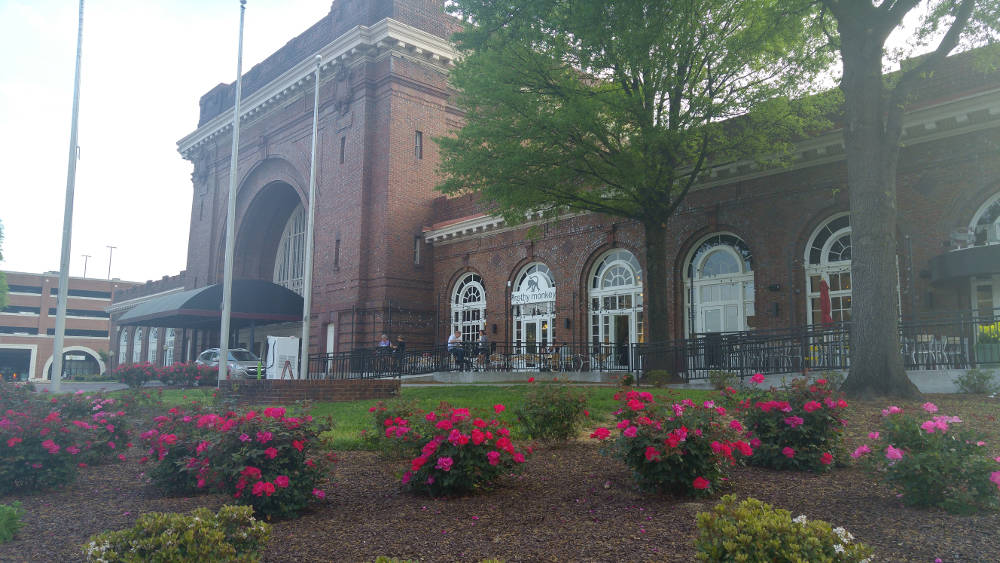 Still as cool as it was yesterday, the once busy hub was now a fully functioning train station complete with sleeper trains and a stunning garden running the entire way between the tracks.
As we have a look around we find a giant checker board and end up having quite a good game with a lot of momentum swings. But one wrong move saw Linnie's advantage turn into Adam's saving grace and he ended up winning by submission. It was a very fun morning.
Not having anything to do tonight, we give the ghost tour company a call and end up getting a spot on the 9pm tour, this should be good as the town looks to have a lot of history.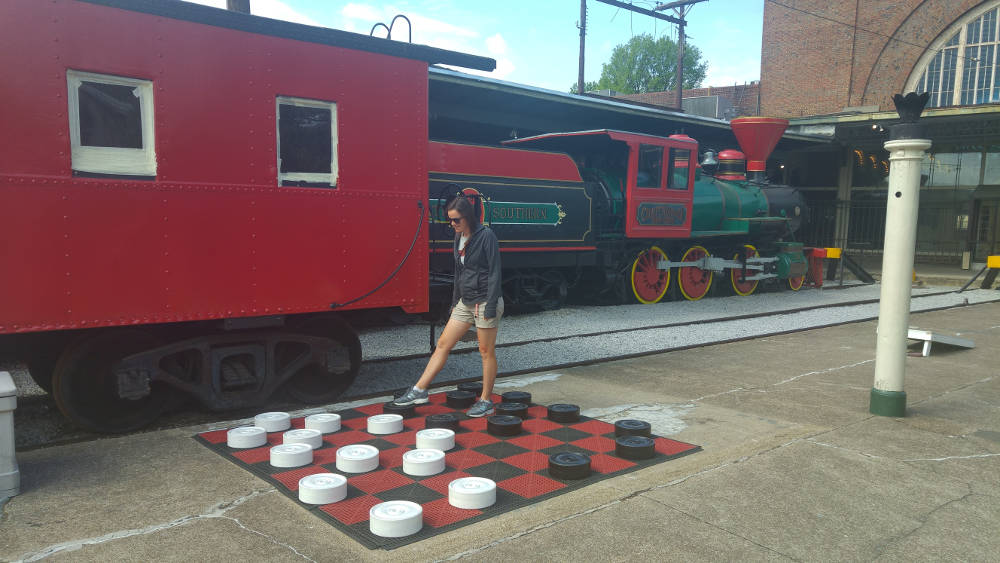 Rock City
Next we head back to the hotel, pick up the car and drive twenty odd minuted to a place called Rock City. Not knowing what to expect, we drive up and up a windy road until we hit the 'city'.
There were indeed a LOT of rocks in what turned out to be some of the nicest scenery we had ever walked through.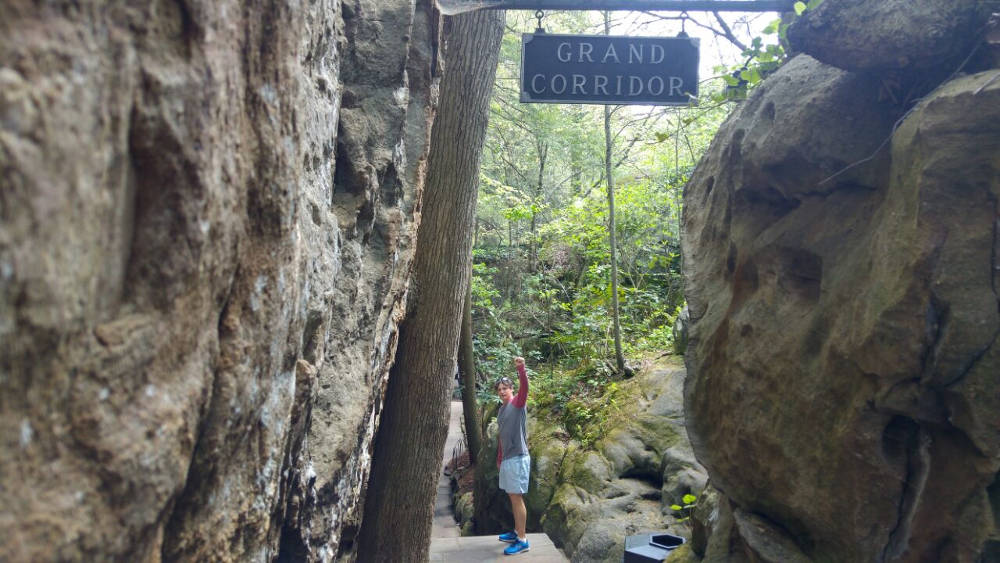 The whole area was like stepping into the set of Lord of the Rings or Outlander, it was quite enchanting and beautiful.
We walk around here for about an hour, going up and over rock bridges, through caves and even out onto a ledge where you can see seven states all at once, it was magical.
A quick stop in at Starbucks for a refuel and then it was off to see Ruby Falls, an underground spring fed waterfall.
While driving back down the hill, Adam finds out that his long time soccer team Brighton & Hove Albion just got promoted to the Premier League after having followed them for 20-years. Adam was beside himself with happiness!
Rock City Photos
Ruby Falls
It didn't take long to reach Ruby Falls, we park the car and get ushered across the road by a plump lollipop lady. Once inside we join the line for the tour and await our turn to go doooooooooooooown into the caves.
Once underground we meet Ashleigh, our very overzealous and LOUD  tour guide who proceeds to call us Australia once she outed us in front of the whole group.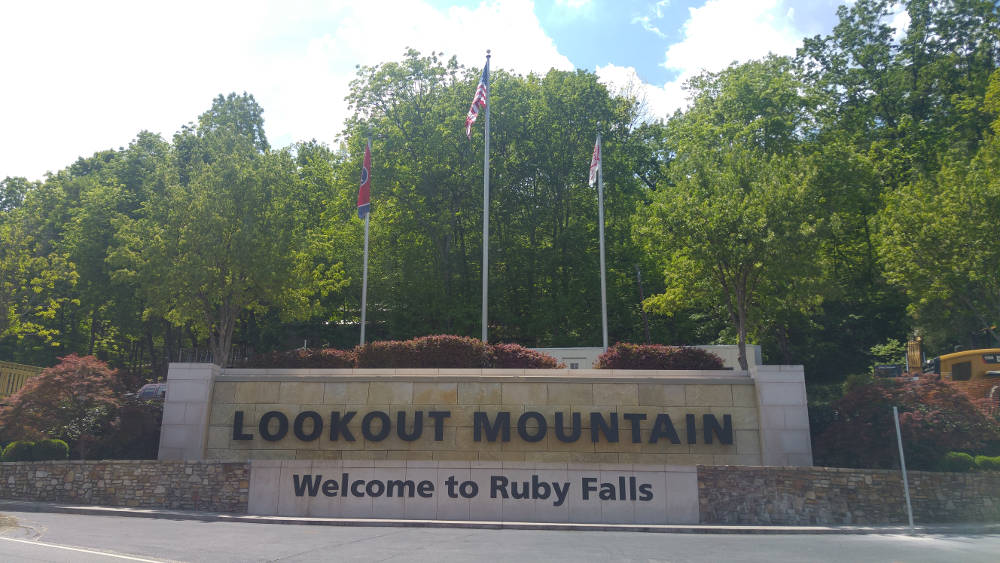 We make our way through the caves and see a lot of cool formations, they did a great job of lighting up areas with pink, green and yellow lighting and even played music in places.
Finally we make it to the cavern in total darkness until BAM, the lights and music come on and the 'Ruby Falls' light up in spectacular fashion.
It was a very unique waterfall with the water cascading out from a hole no bigger than a basketball. Ashleigh informed us that they still don't know where the water comes from, its a mystery!
The tour over, we make our way back through the cave, along the way Asheligh gives us the name of an amazing vegetarian restaurant and says everyone raves about it. So once we are out and back in the car, we make our way to Sluggo's for lunch.
While the food was pretty damn good and just want we felt like, the decor was old, dirty and dated…
Unfortunate because this place could be amazing.. Even the server was uncaring, uninterested and was obviously not getting a good tip.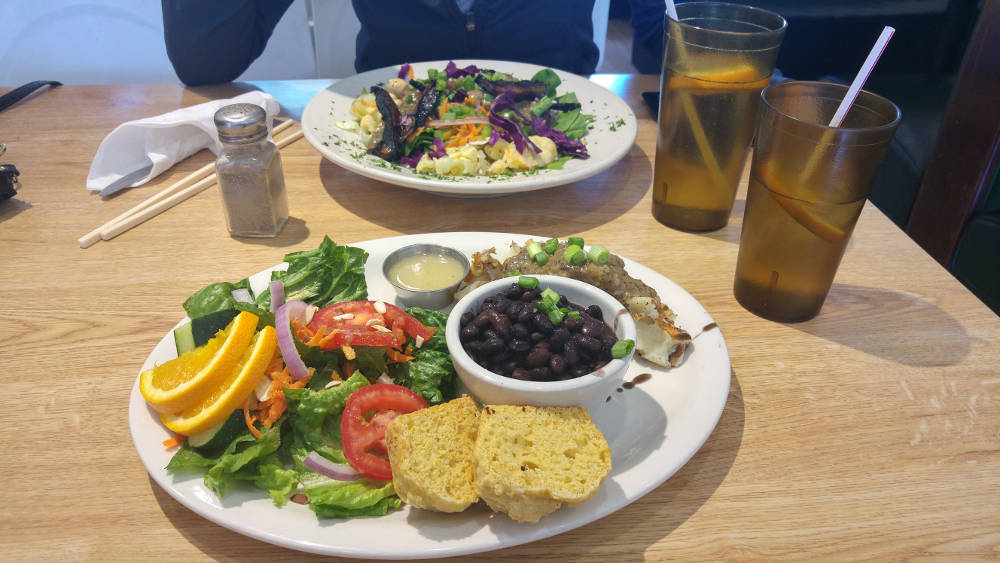 Ghost Tour
Time for a rest back at the hotel and a well deserved shower.. If you like your showers with a lot of pressure, then you'll love this one, it was so strong, it kept blowing the shower curtain open and left a dent in your back. Craziness.
With our ghost tour looming, we head back out to find some food. We wander and wander until we settle on Panera Bread and get some soup and a roll. It was actually quite delicious for a chain restaurant.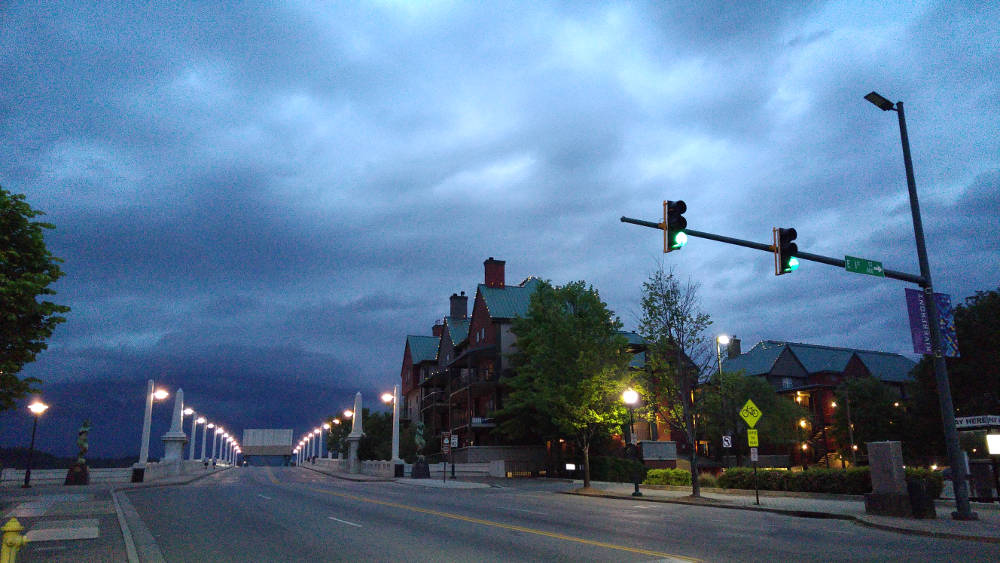 As we make our way to the meeting point, we notice the sky was getting very black. Over in the distance there was lightening and rain… This wasn't looking good for our WALKING ghost tour.
We meet up with the tour group, grab a quick ice cream and then head off. Everyone but us bought ponchos and umbrellas.. This isnt a good sign.
Pretty much right on 9pm, the heavens opened. Throughout the entire boring, uneventful and lacklustre ghost tour, we got absolutely drenched.
Happy for the tour to end, we head home soaked to the bones, put our jammies on and try and get warm under the cover. There was no way that shower was going to be used again.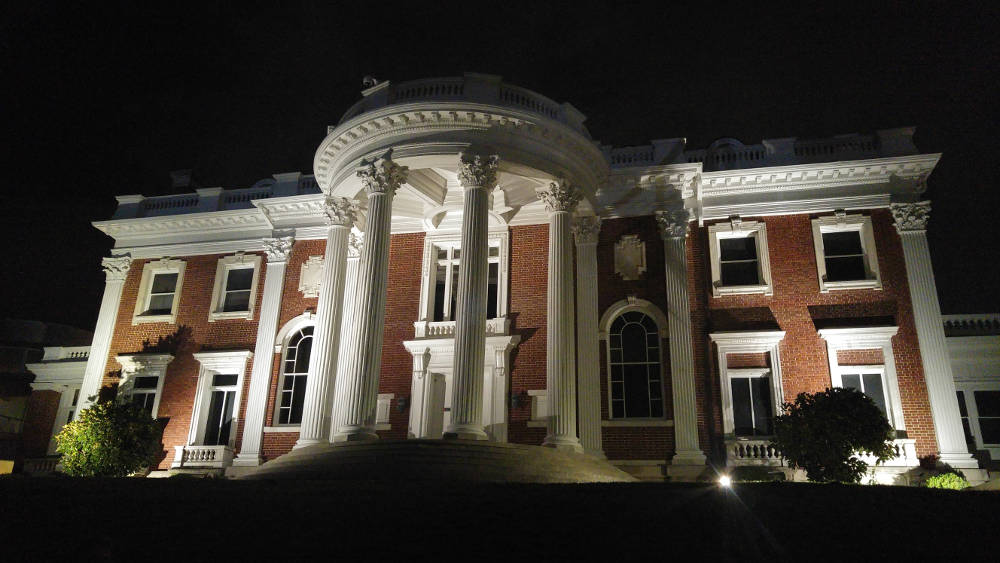 Where We Stayed in Chattanooga