Another early morning for us today with our last long drive for our trip.
Before we head off, we head down to the breakfast room. With the continental breakfast only costing $12, we were expecting a repeat of yesterdays selection.
But lo and behold, there was fresh cut fruit, oatmeal, English muffins and heaps more!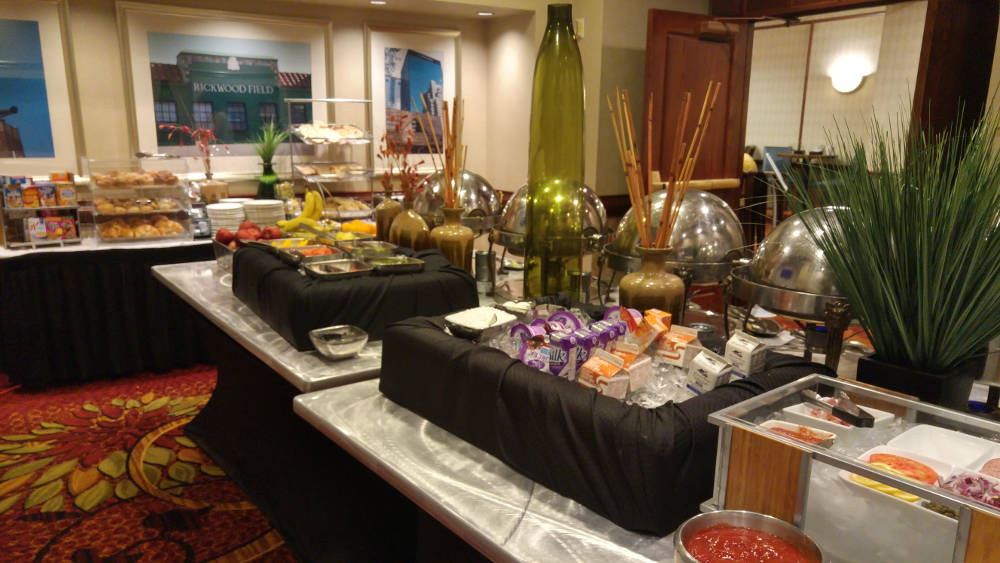 So in true all you can eat style, we stockpiled that breakfast until we couldn't eat anymore. Then it was back in the car and off to Chattanooga.
The Freakanomics and Trading Game podcasts made the 2 1/2 hour trip fly by. We learnt all about the importance of sleep and were enticed by a trading/business seminar held in Fiji (until we googled the price).
We pull off into the Chattanooga exit and find our hotel at about midday. Finding the hotel lobby was an effort though. We find a door inside, look to the left and there is a whole lot of bunnies, look to the right and there is a huge easter bunny. Ok, we remember, its Easter Sunday!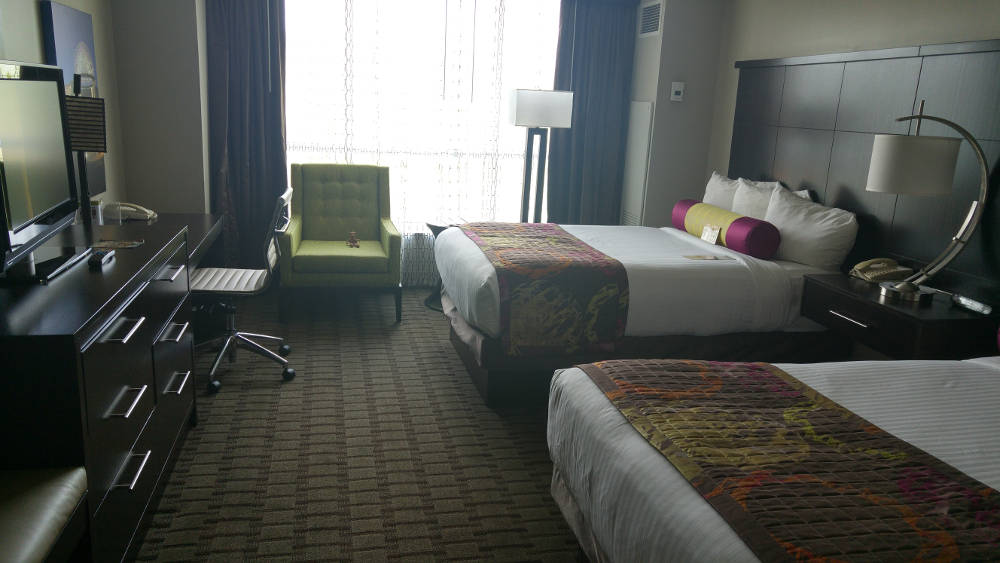 Finally we locate the lobby, check in and head up to the room. Bloody twin beds!
We have our usual post drive rest before we head out for some lunch. We spotted a very cool looking diner on the way in, so we go for a walk to find it.
The menu there was massive, which is always a bit of a worry. We ordered some stir fry with a side of potato salad.
Americans love their sides. It come out and looked, smelt and best of all, tasted amazing. Our plates almost clean, Adam goes pale, gets up and goes to the toilet. Maybe not such a good meal after all.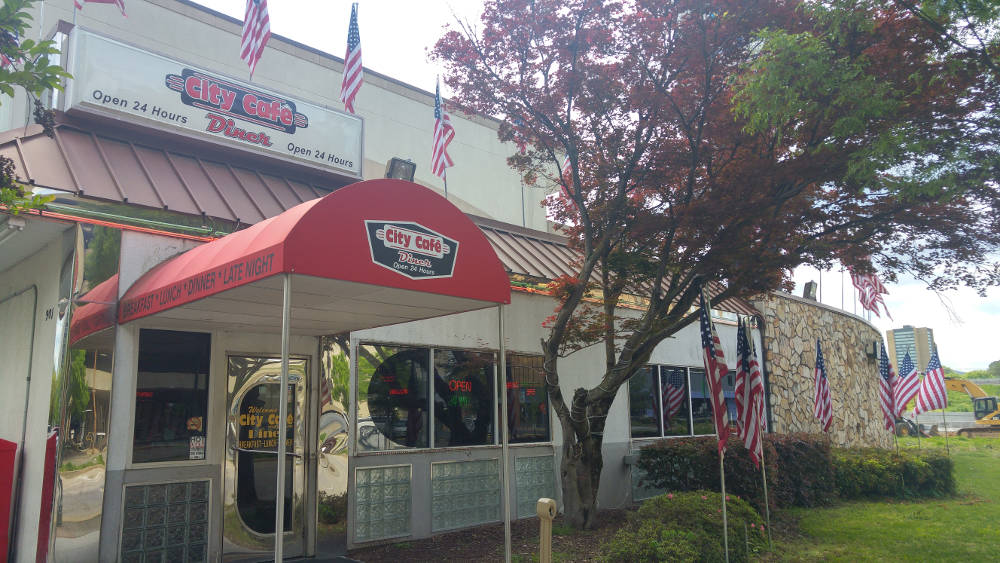 Adam makes a quick recovery without actually having thrown up. It was still weird that one second he was fine and the next he felt like he was seasick. Maybe it wasn't the delish diner food and just a bug.
Deciding to forego our hiking plans, we book in a city segway tour instead and save our adventures for tomorrow. So we walk back to the hotel and give Adams rumbling stomach a good lay down.
A bit of a nap and some NBA playoff watching down, it was time for our tour. We jump back in the car and head downtown towards the river and find the tour place.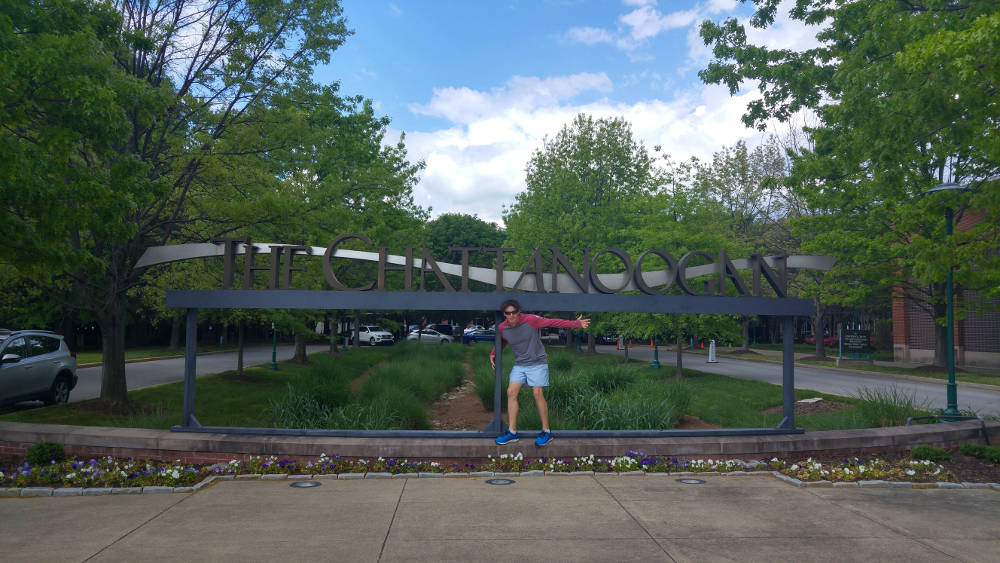 Chattanooga Segway Tour
We meet our guide Kevin who has a curly moustache and watch an introductory video before heading out to saddle up. Luckily for us, we had been on a few segway tours in our time so it took no time at all to get used to riding them again.
The tour was by far one of the best segway tours that we had done so far. Kevin was a champ who knew everything about the towns rich history.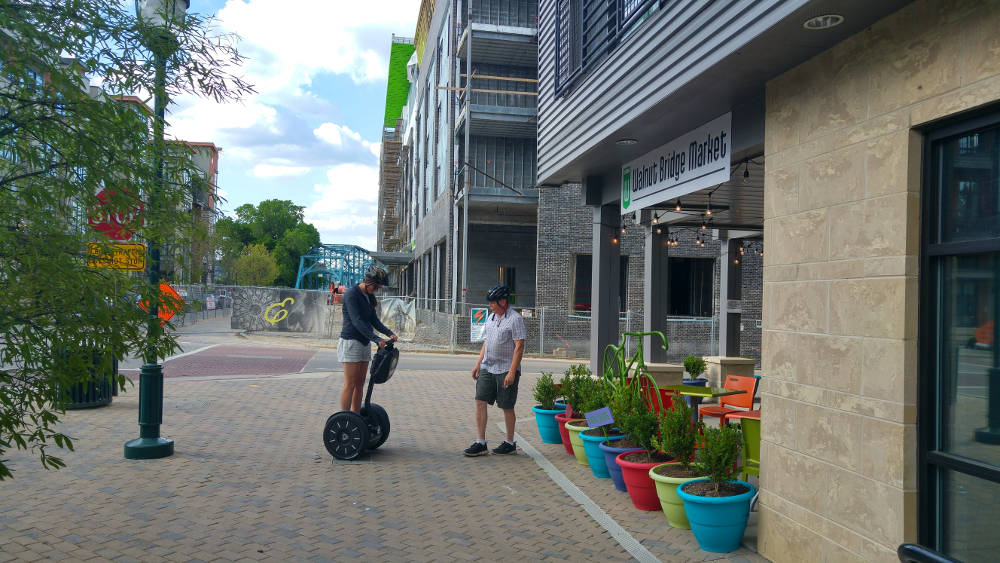 Chattanooga was the first place to start bottling coke. It was the home of owner of the New York Times who also threw the first ever New Years party in Times Square (which was named after the New York Times).
One of our favourite spots was the Chattanooga Choo Choo. This was the main train station hub which saw 45 trains per hour pass through it. Unfortunately the station become redundant once trucks and planes took over, so they turned the whole area into a hotel.
It even has 2 long passenger trains that were refurbished into hotel rooms parked on the tracks permanently. How cool!
We cruise through the city checking out all the interactive art, beautiful parks, a river walk, a warehouse district converted into hip looking restaurants and we even got to go to areas that weren't even on the tour. This is what happens when there is no one else but us, we get the VIP treatment.
The two hour tour felt like half an hour and before we knew it we were back at the shop saying good bye. We walk back to the car and realise that we didn't even pay.. Linnie had bought a Groupon for the tour which we just assumed they had redeemed online. (We hope)
Feeling peckish yet again, we head over to a restaurant by the river called The Blue Plate and order up a mushroom burger and an egg sandwich which really it the spot. We watch a very close NBA game against Chicago and Boston and then head back to the room once it finished.
With the NBA playoffs in full swing, we watch the OKC vs Houston game and order up some chocolate dessert room service, we can't go all Easter and not eat any chocolate!
A sweet way to end our day. We have big plans for tomorrow and cant wait to get cracking!
More Chattanooga Photos
Where We Stayed in Chattanooga