After a nice sleep in we head off to our buffet breakfast and have a feast for the ages and then head out to the beach, towels in hand to lay in the sun and watch the world go by.
It isn't the warmest of weather so we didn't swim but we head back to the hotel and jump back in the heated pool instead. Turns out a few of our fanatics friends Az and Raz were in there too.
So we hung out there for a good two hours playing around with a soccer ball, a football and watching the slightly drunk Raz do back flips into the pool, we even made a whirlpool in the spa which got us all laughing.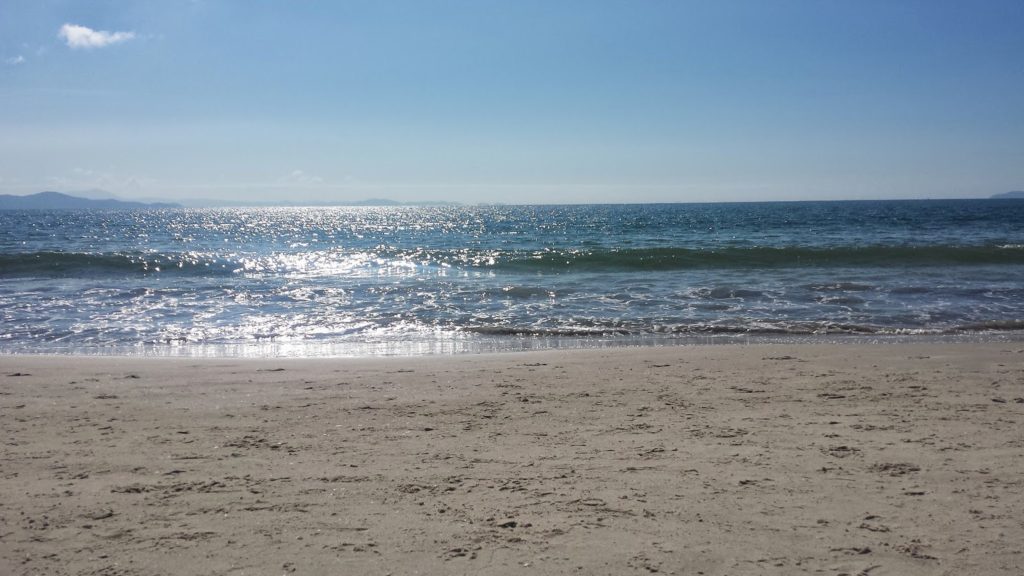 After this we headed into town to watch the Germany V Ghana game and found a cute little cake shop that had a mouth watering selection of delicacies.
So we ordered out usual hot chocolate and cappuccino and picked out a strawberry/custard tart topped with a thick layer of soft chocolate ganache, talk about scrummy!
While we were eating we had extremely good live playing music in the background, what sounded like an entire band turned out to be one very talented guy that could play the shit out of an electric guitar.
A quick stroll around town saw us back at our hotel getting stuck into the buffet for the last time, Brazil's food is a bit like ours, a mixture of everyone else's cuisine all mixed up.
We watch the last game of the day and have a few drinks with the rest of the fanatics before we head off to bed, Florianopolis has been the perfect in between city to recharge our batteries and catch some sun before we head off to Curitiba tomorrow where it's been close to 0 degrees!
More Photos from Florianopolis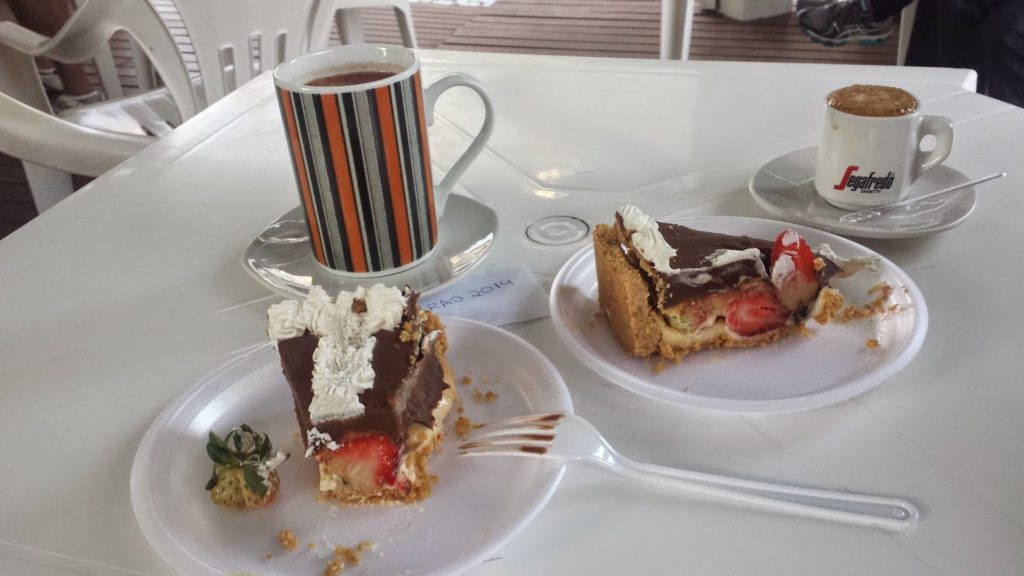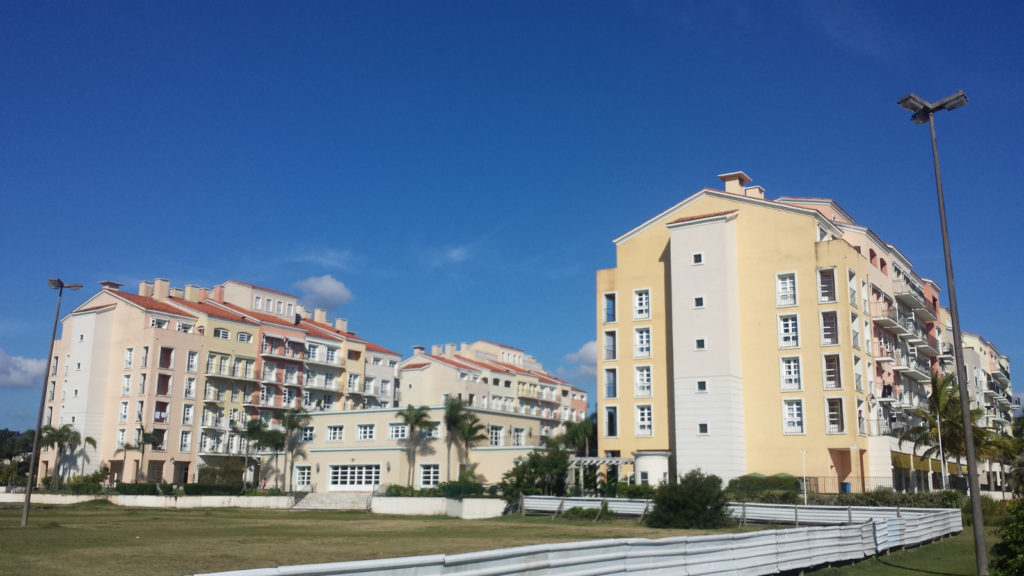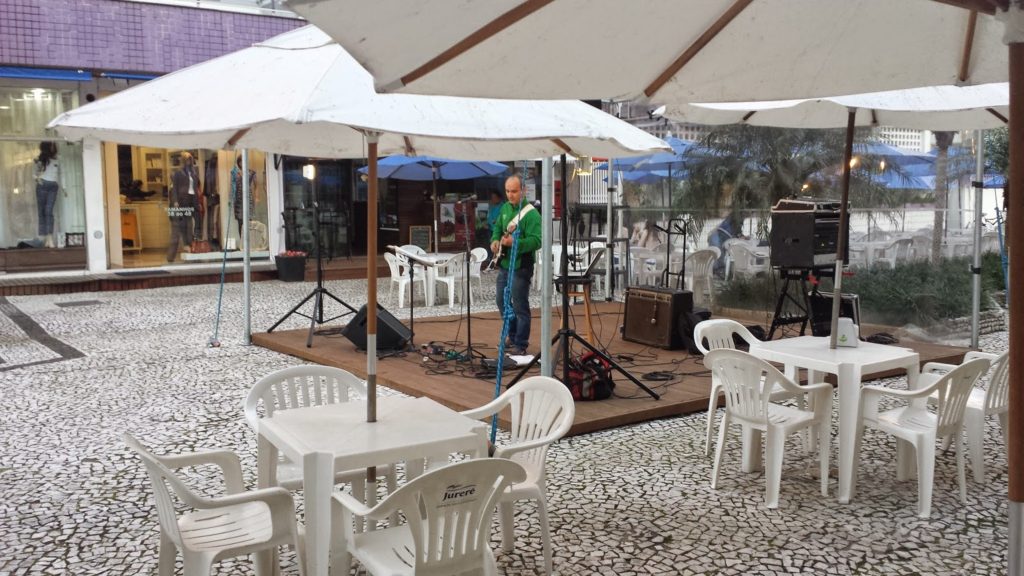 Where We Stayed in Florianopolis