The sun was up and out this morning to we got up bright and early and went for a walk along the beach.
Unfortunately, the tide was up so there wasn't too much beach to walk on, but the sand was white and sparkly and the ocean calm, it was quite peaceful.
We spotted a guy that had dogs pulling a cart with more dogs in it, all off the dogs were tiny which made it look so bizarre. The owner just followed along side with a giant whip to make sure they're all keeping in line, I couldn't help but stop and stare, crazy Brazilians..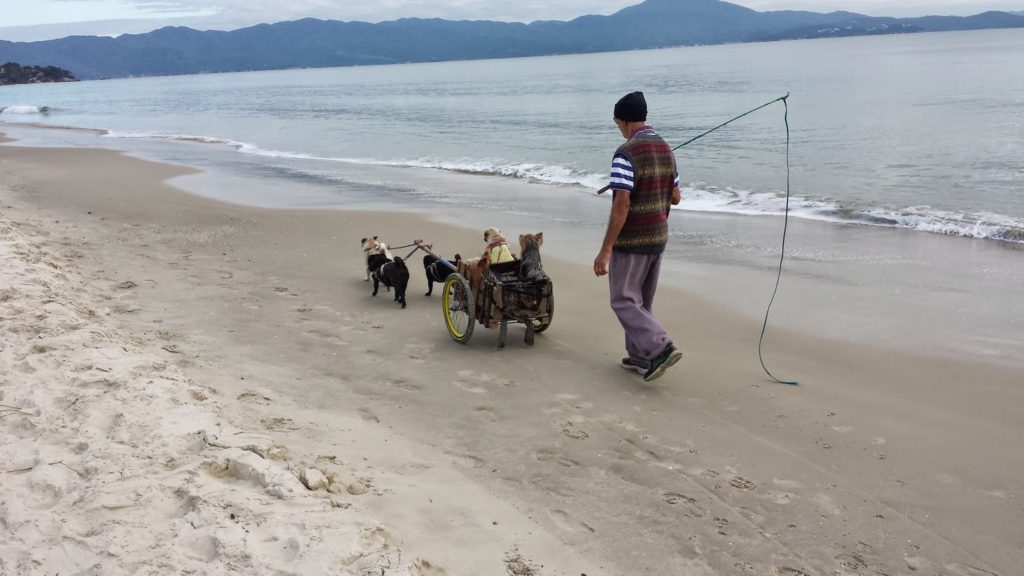 We strolled back to our hotel and jumped on a bus for a tour of Florianopolis and it's surrounds.
The first stop was an amazing beach where we climbed up onto some rocks and were treated with an amazing view of the entire coastline.
We then went on to our lunch spot where we visited a huge shop that just sold Havanias and then ducked into the Black Swan pub to watch the first half of the Costa Rica v Italy match.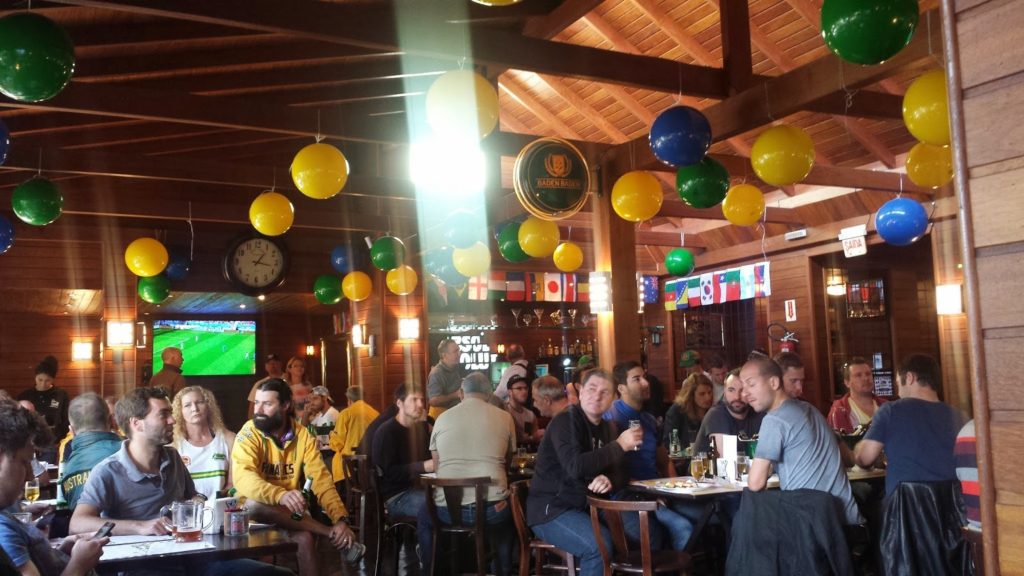 As usual it only took about 15 minutes for the pub to be filled with Aussies and the long wait for food starts, out bus was due to move on at 2pm and we only got our food at 10 to, so we had to scoff it down and then speed off to the bus, we made it… Just!
Next and last stop was to the city center where we went to a market and hit the shops which weren't overly impressive for a rich part of Brazil so we found a cafe after a lot of searching and had some coffee and a very tasty banana/apple pie.
After some more exploring we headed back to the busses and arrived back at our hotel to get ready for the huge party that the Fanatics were throwing for not just us, but all the locals as well.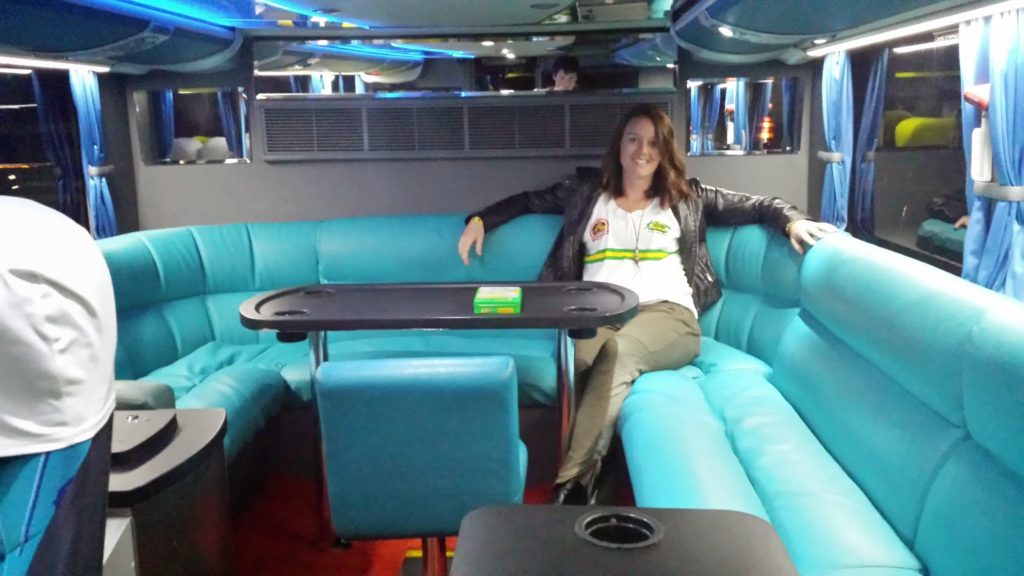 10pm and it was time to hit this rave, the bus we went on was awesome, it was more like a limo than a bus and we got to sprawl out on a sofa and weirdly enough play dominoes with some other guys that were on there.
The venue was insane, we walked in thought the VIP entrance and were surrounded by a white curved room filled with lights, pumping music and disco balls, this was pretty cool until we stepped outside and found a huge outdoor structure rigged with hundreds and hundreds of lights and it was going off already!
We had our own area for the fanatics and the rest was pretty much filled with thousands of locals, with Fatboy Slim DJ'ing later on I think he brought out half the city, the place was buzzing.
As we were waking out there was still hundreds of people piling in, it was going to be a big night in Florianopolis!
More Photos from Florianopolis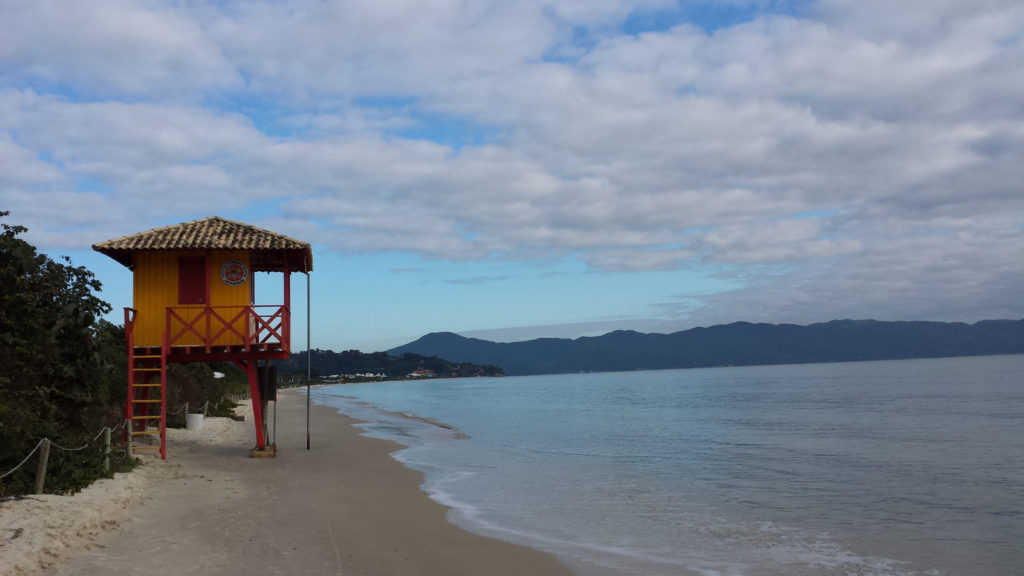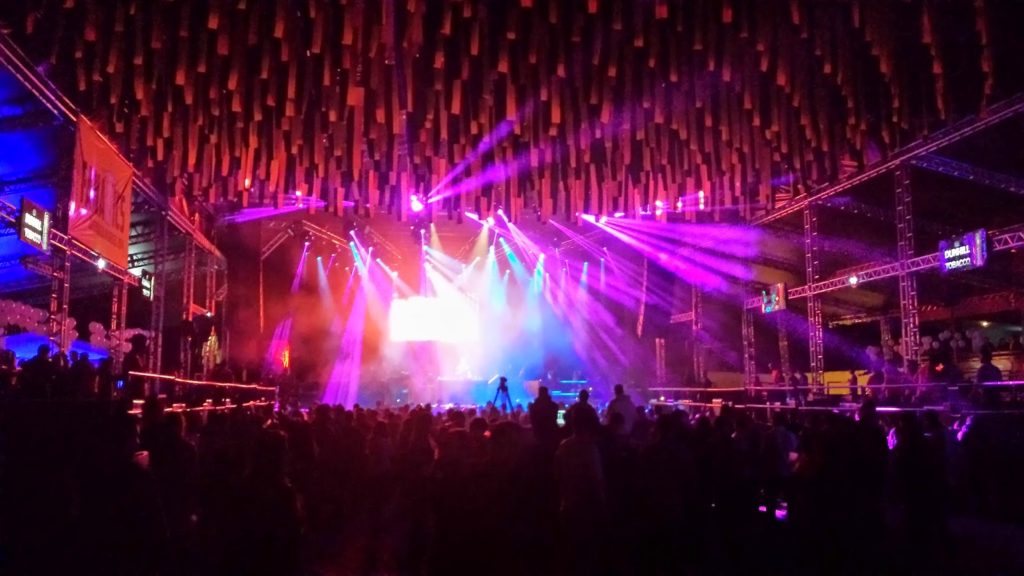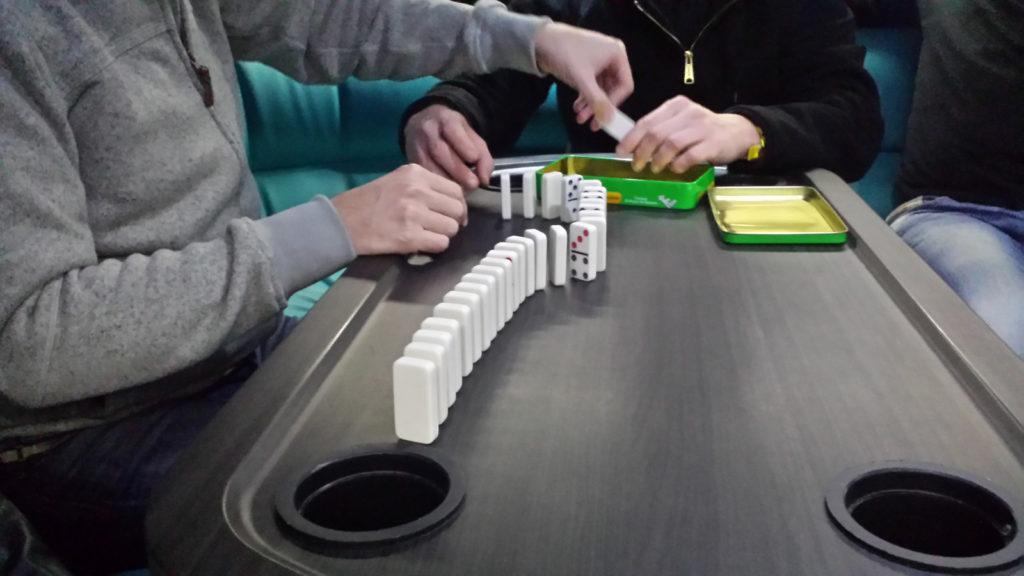 Where We Stayed in Florianopolis