Day One of our travels saw us being dropped at the shuttle bus, not before a quick coffee and cake with mum (Leanne), and it was all systems go to Sydney.
Arriving at the airport 3 hours early we thought we were in for a long wait, we hauled our bags to the self check in only to be asked if we would like to go on an earlier flight… hmm… wait around the airport for 3 hours or get on a plane in half an hour…
We obviously took the latter and we were boarding, seated and in the air within 45 mins, love Qantas.
While on the plane we met a very interesting guy who works for 3M (yes they make post- it notes) he travels all around Australia making sure all their suppliers are happy, what a life!
He seems to have traveled about as much as us which made for great conversation, the flight went that quick it felt like we had only taken off when the pilot announced our decent into Sydney.
After landing our bags were waiting for us at the carousel, the shuttle bus to our airport hotel was only a 5-minute wait and within 10 minutes we were in our room, if the rest of our flights run this smoothly we will be laughing!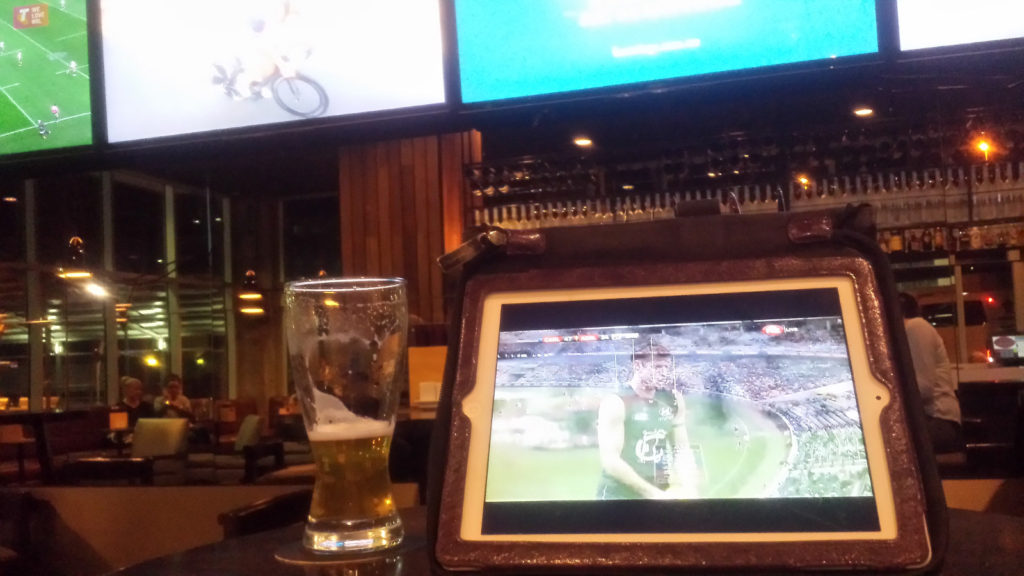 The Carlton V Adelaide match was in full swing so we headed to the Rydges sports bar to watch the last half, what's that?A Sydney bar doesn't have the AFL, surprise surprise, luckily for
A Sydney bar doesn't have the AFL, surprise surprise, luckily for us the iPad is loaded with 'Foxtel Go' so we can watch any live tv wherever we are.
This created a bit of an audience, we met a nice ex-military man who used to live in Newlyn who also follows Carlton, what are the odds!
Tony was on his way to do the Kokoda Trail, a brave man who wanted to really experience what times would have been like for a solider back in the days where choppers and medics were non-existent.
We had a great old time talking with Tony, he has done everything from driving trucks on African farms, to coaching an under 18's AFL team called Pennant Hills in Sydney, he got right into the nail biter of a game with Carlton only just scraping through for the win after a few close calls, by 5pts.
After a burger and a few rounds of beer, thanks Tony, we headed to our very swanky hotel to watch Fed's first round game at Roland Garros and catch up on episode 5 of Derek, then for some well deserved Zzz's before our long haul of a flight to Lima tomorrow.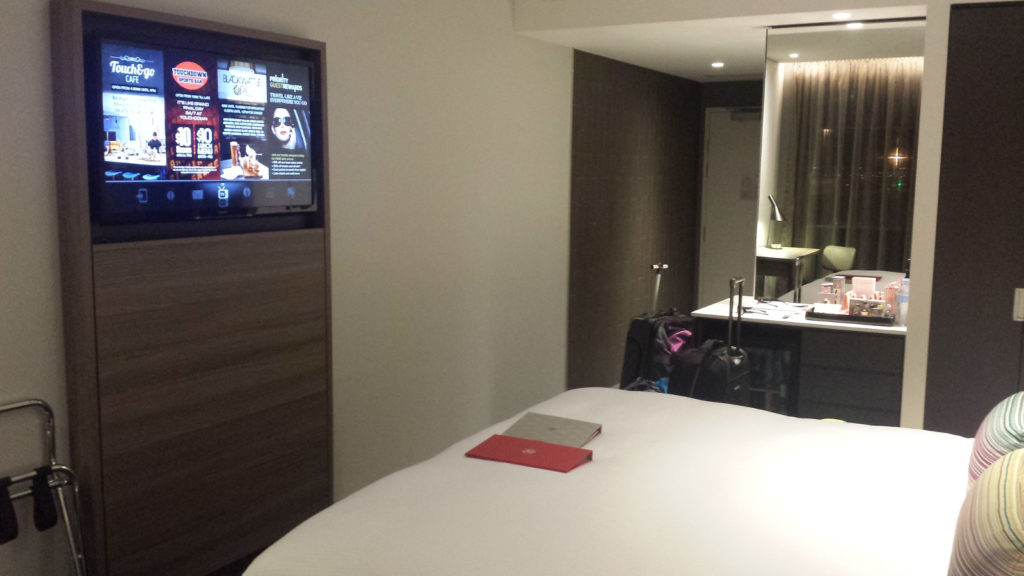 Where We Stayed in Sydney