Today we were 2 very lazy tourists. After a big night out we slept through until about 11am and headed straight for the fan fest, which is an area for the public to go and watch games together on a huge screen.
Being Brazil vs Mexico all the locals had swarmed to the site and the lace was packed and buzzing.
Even though the game ended 0-0 we still got to hang with all the Brazilians and there were a lot of close calls at goal which really got the crowd going.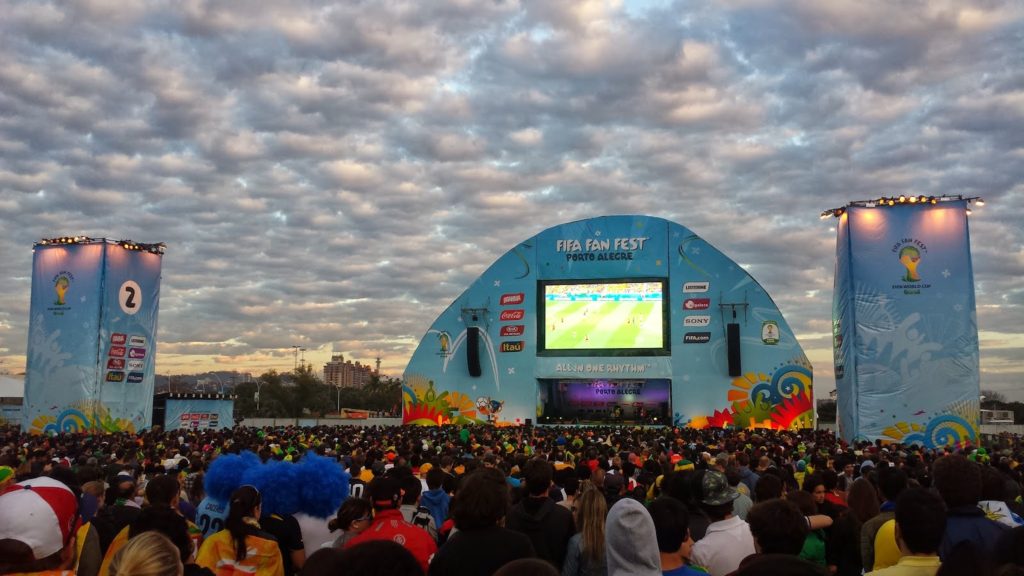 After the game we walked back to the hotel which is about 40 mins away, not entirely central to everything FIFA related but still, it's a nice walk through the city even if we do get lost every time! Our little map gets a fair workout.
We head inside and after missing dinner the night before, then breakfast and only having a slice of pizza at the Fan Fest we were feeling pretty ravenous so we thought we would ask the reception at the hotel for some good steak restaurant recommendations.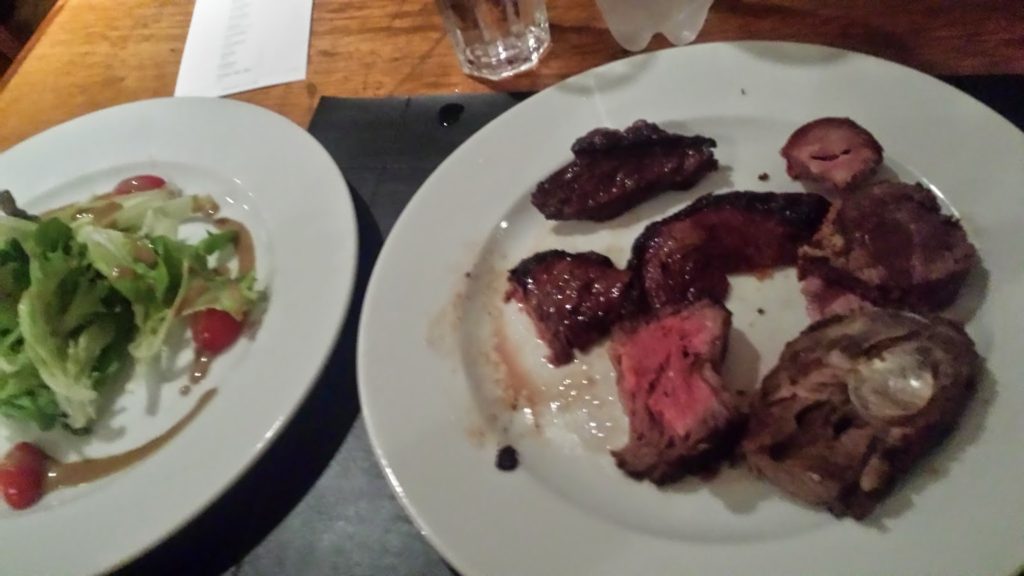 He pointed us in the direction of a supposed nice place so we jumped in a taxi not knowing what to expect.
But damn! This place was amazing! A little different to the steakhouses we have at home, this one you get a tasting menu with all sorts of meats and cuts.
The waiter will bring over a tray with a giant slab of meat and he cuts bits off for you, then another one would come and another and another, it was mouth-wateringly delicious and never ending, just what our stomachs were craving.
I think all in all we tried about 8 different cuts, pork, beef, sausage, and lamb and we left feeling VERY satisfied….
Until we got back to our hotel and finished ourselves off with a banana split each, yum!
Bring on tomorrow!
Where We Stayed in Porto Alegre