Roatan was our stop today, an island that is art of Honduras. It is one of the destinations that we were most looking forward to on this cruise.
However, our day got off to a bad start as we awoken early to that loud noise again that we heard on Sunday morning.
So, it was off to guest services again to complain and to get it sorted. This noise was seriously loud, so loud that it was even hard to hear the television in the room. Luckily for us, we got a decent guy at the front desk who sounded like he'd actually get it fixed for us.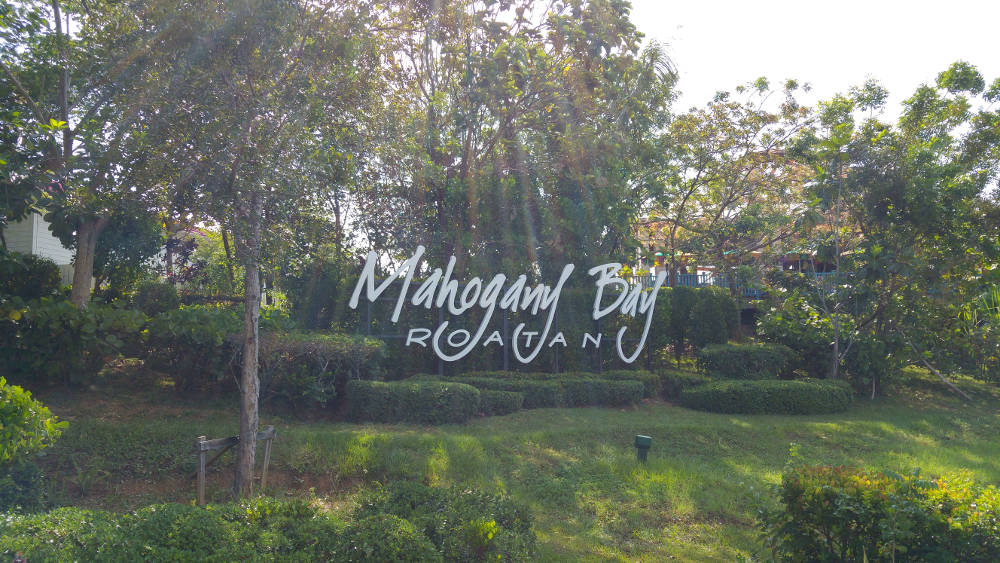 After another average breakfast of Special K and fruit, it was off to Roatan! Unlike yesterday, we could just walk straight off the ship rather than having to get a tender, which saved plenty of time.
We'd done some research on Roatan the night before and the nicest beach on the island was West End beach. So, we organised a shuttle bus service to take us out there.
The trip was about 45-minutes and we had a nice driver who provided some commentary of the area along the way. It was a fun ride.
We arrived at West End around midday and spent the next few hours lying on the beach again, reading and swimming in the pristine water.
West End Beach, Roatan
One gripe we had was the amount of pushy sales people we had to push through along the beach. Everywhere you went, they were trying to push crap like bracelets, food, massages etc.
It wasn't long before we had to get the tour bus back to the port, so we had one last swim and got a couple of coconuts to drink, then made our way back to the minibus.
The driver took us back a different way to the way we came out, and again he provided some commentary on the area.
When we got back we went to Creams Café on Level 5 to grab a coffee and by chance we ran into Mark, the piano guy we watched on the first night of our cruise.
We got chatting to him and asked him some advice on starting out playing piano, which he was only too happy to provide.
Then he asked if we'd like a private lesson on the grand piano in the piano bar. There was no way we were turning out this offer down!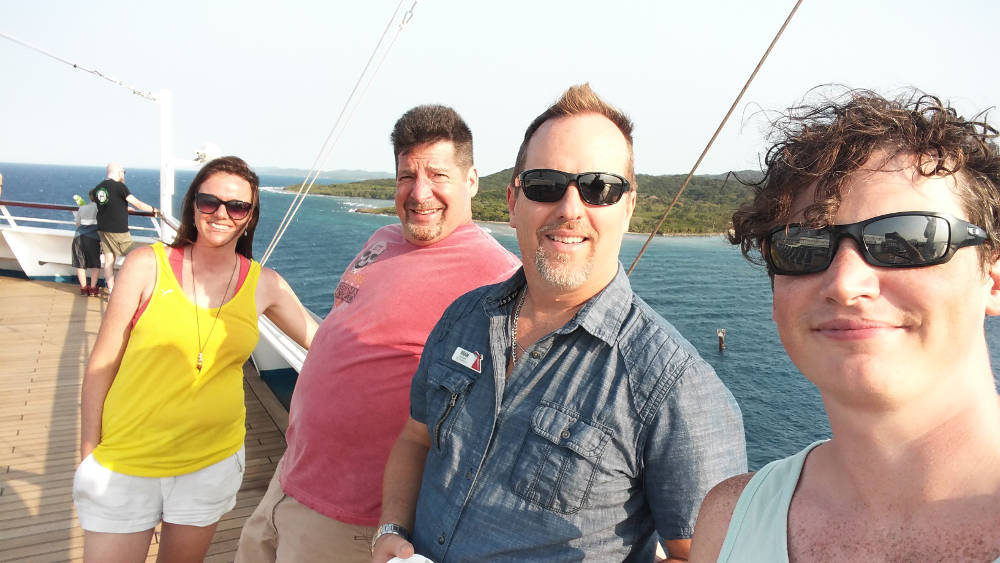 Mark was a graduate of Berkeley, which was the most prestigious music school in the United States and had been playing piano all his life, so it was rare you get to speak to guys with these sorts of skills.
He spent over half an hour giving us piano tips, which he let us record on our video recorders, and taught us a heap of shortcuts to help with playing the piano. Adam was in heaven.
We even ran into his friend Scott, who was also super nice. Rather than head to the Platinum Restaurant for tea, we decide to go to the top deck and watch the sail away, then we had tea at Lido with Mark and Scott.
It was a brilliant afternoon and sure to be one of the highlights of the cruise.
The rest of the evening was spent watching a movie out on the main deck; Fantastic Beasts & Where They Come From. Adam watched from inside the pool.
After the movie and a quick however, we went up to the Sports Bar on Level 5 to watch the last quarter of the Houston vs Oklahoma City match, then went to watch Mark play at the piano bar.
He loved that we come to watch and was even offering Adam some advice while he was playing live. We had courtside seats right next to the piano, luckily.
After an hour or so, we ended up going back to the room and watching the LA Clippers and Utah Jazz playoff match, then went to sleep. Another awesome day in the books!
More Roatan Photos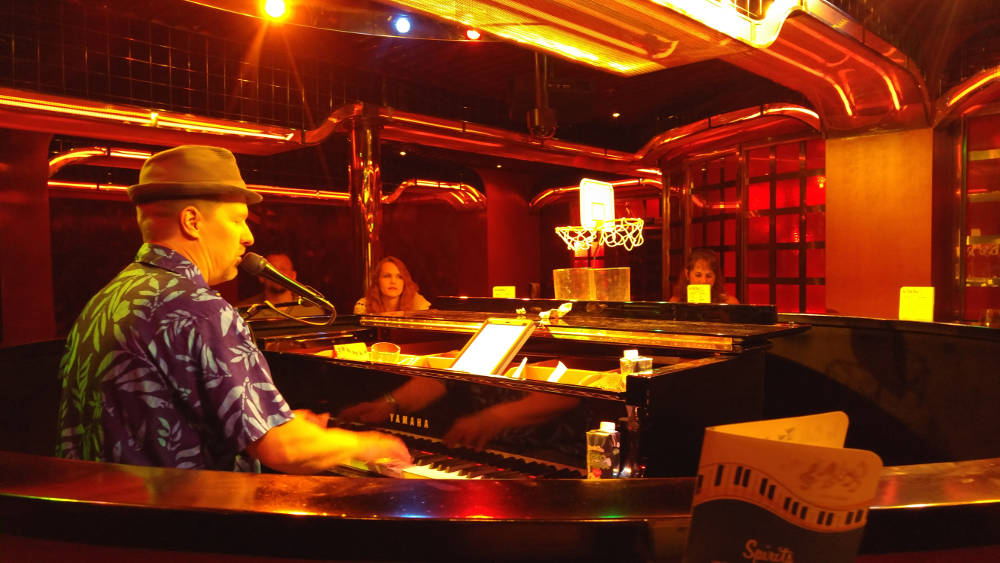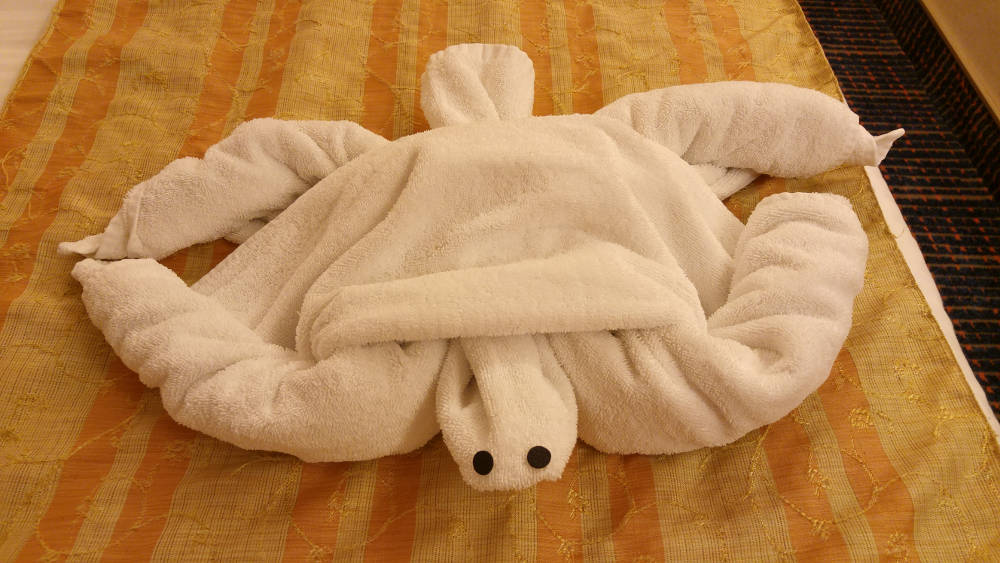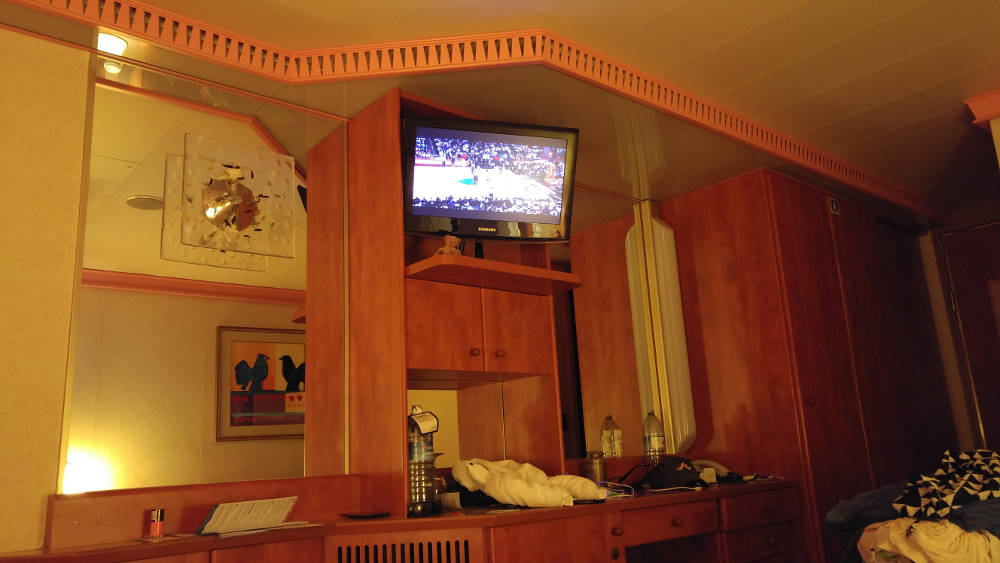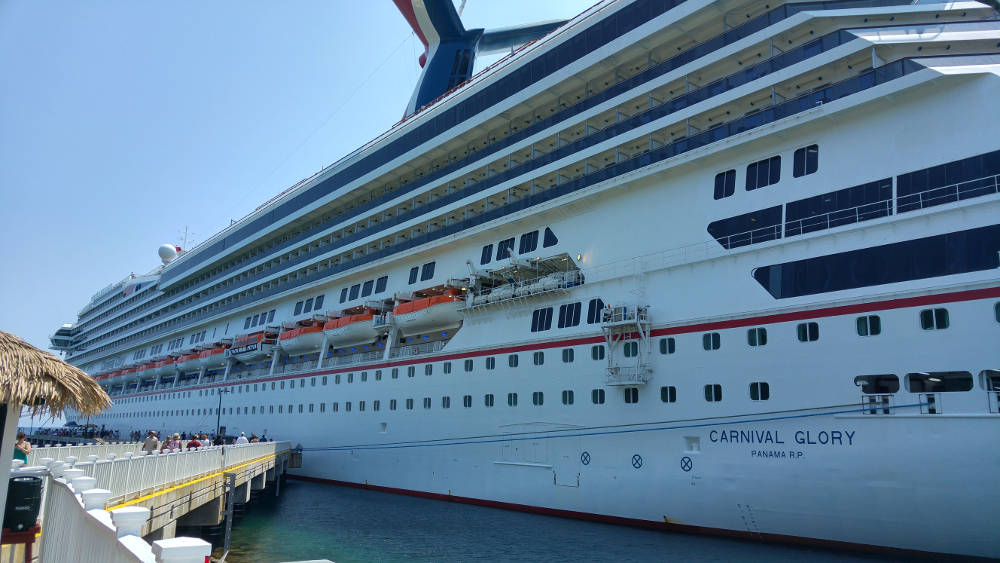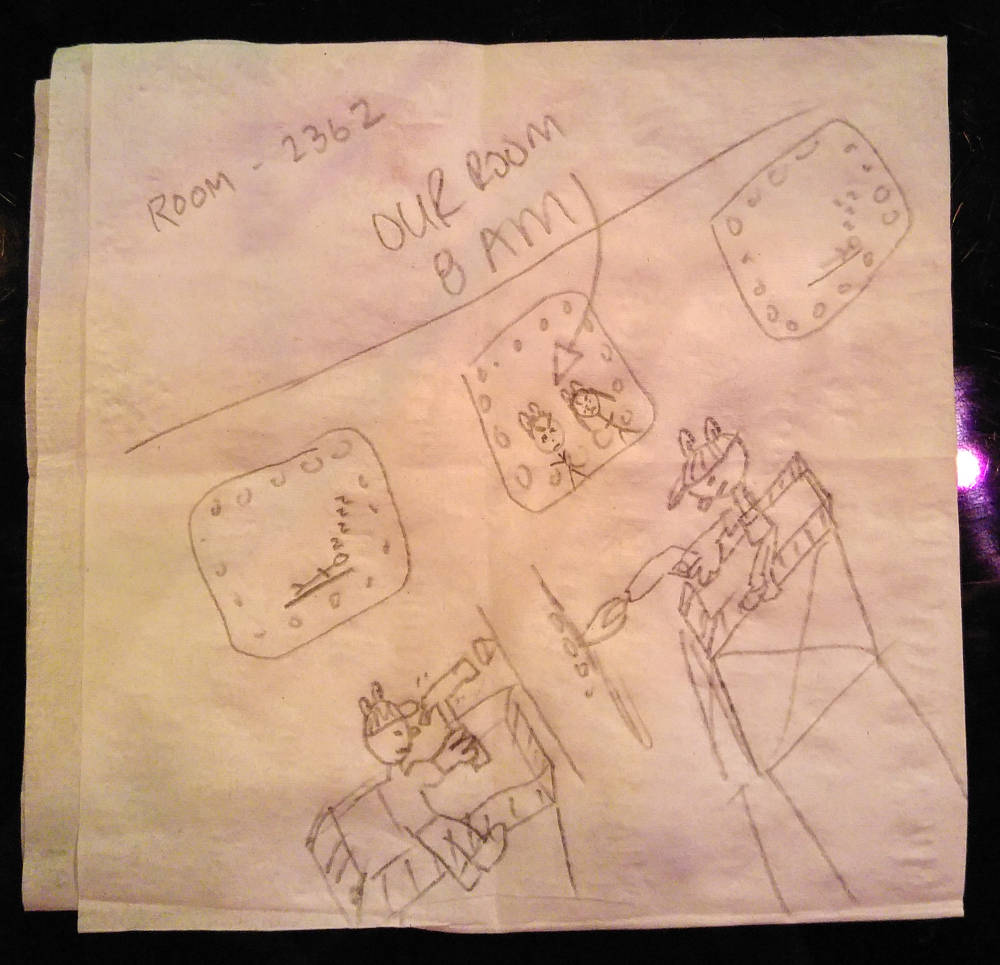 Where We Stopped in Roatan