The Grand Cayman Islands were our destination today, our first stop of the cruise. However, we were woken up nice and early from Eric, the cruise director, with one of his long announcements over the loud speaker.
We got dressed and then headed up to Deck 9 for another breakfast at the Lido restaurant. Again, it was a relatively crap breakfast and we decided on Special K and fruit.
After breakfast, we grabbed a cappuccino and headed down to Deck 5 to get our tender sticker, then caught the tender out to the Grand Cayman Islands, a town called George Town.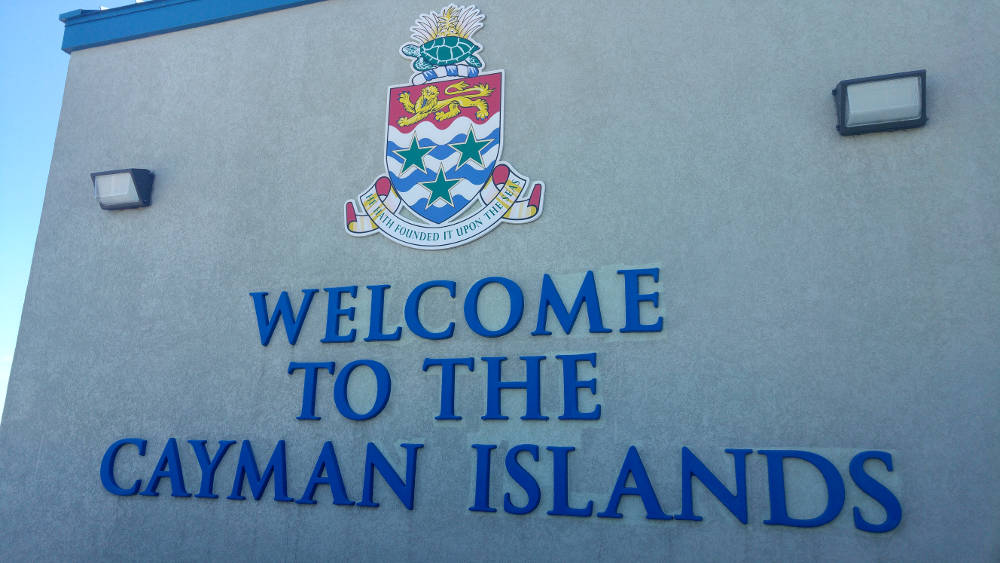 It was a quick trip of about 5 minutes, with the port area not as nice as we were expecting. It was like those pacific islands we went to on P&O Cruises.
We'd read that there was a lovely beach called 7 Mile Beach, so we decide to walk in that general direction. After about 25-minutes of walking in the hot sun, we asked a guy how far away it was, to which he replied about 8-9 kilometres.
Bugger that! So, we ended up getting the public bus (a rundown old minivan…) the rest of the way for only $2.50 each.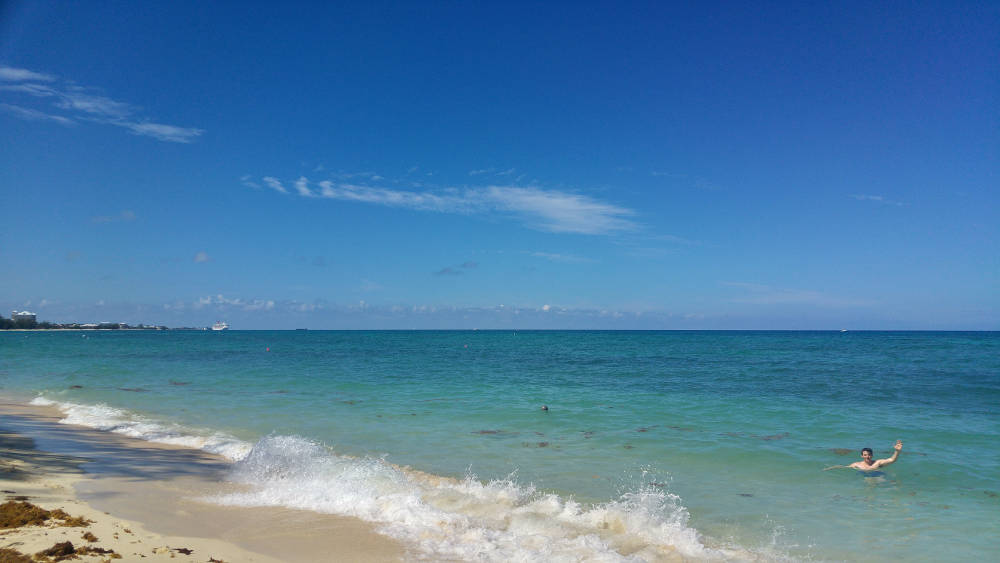 The next few hours were spent lying by the beach reading and relaxing, as well as swimming in the beautiful water. A perfect way to spend a nice, hot Caribbean day.
Rather than get the public bus back to port, we decide to walk the 9km back. Given we had been eating a lot and not getting much exercise, we thought this would be a good option.
Eventually after walking for a long time, we arrive back to a massive queue to get back on the ship. The queue resembled that Snake game on the old Nokia phones.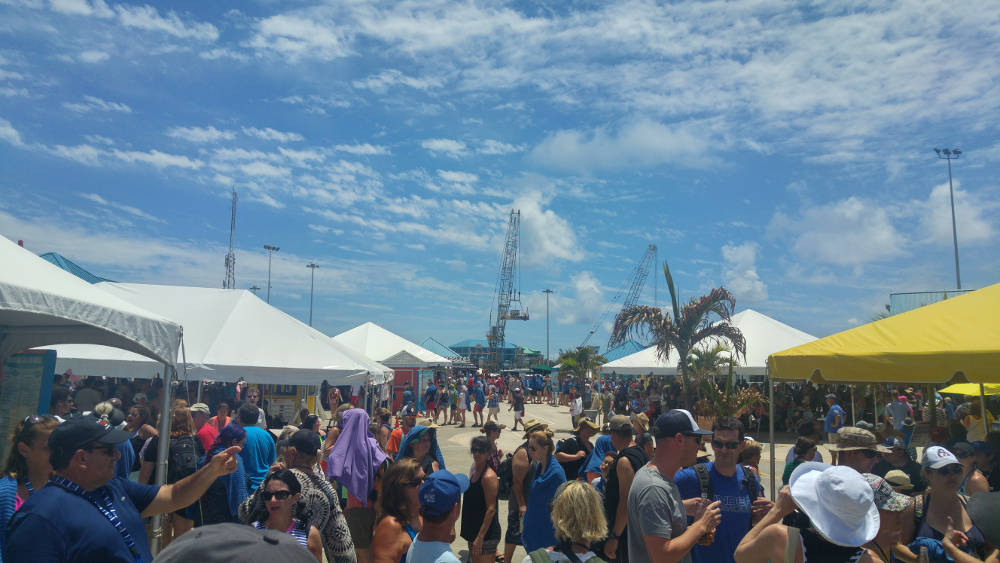 We had to wait over 1.5 hours to get back on the ship in the hot sun. As you would expect, there were a lot of angry people in line!
The first thing we did when getting back on the ship was drop our bags at the room, then head up to the lunch area to grab some lunch and drinks.
Then we spent the rest of the afternoon resting in our room and reading some more, until it was time for tea at 6pm.
On the menu tonight was portbello mushroom and it was divine. After tea we went to watch the sunset and explore the top deck some more.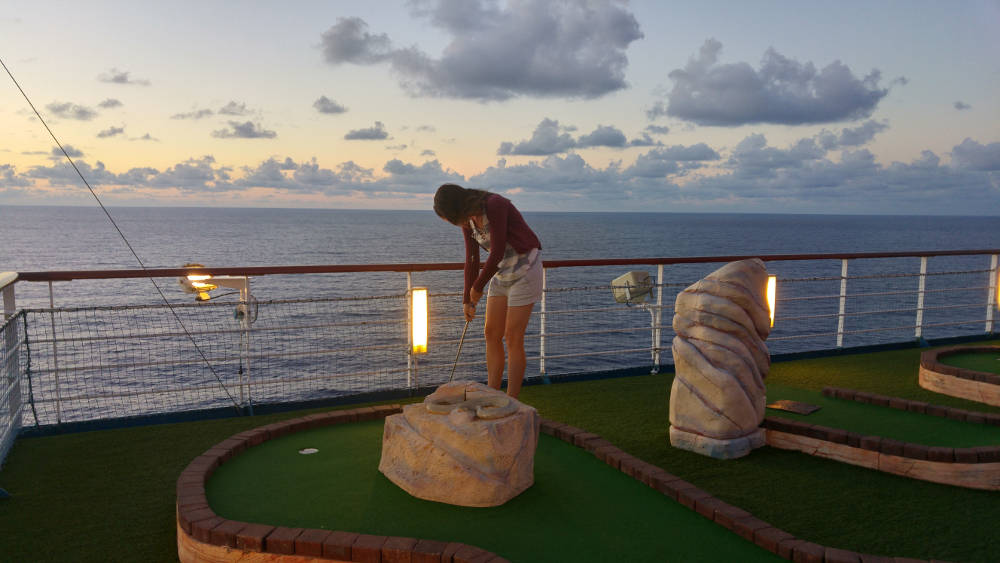 Turns out there is a mini golf course up on the very top deck, so we have a game, which Linnie wins by one shot on an epic last hole.
Next, we go play some Walking Dead in the games arcade, then go grab a coffee and some popcorn and head to the Comedy Club for the 8:30pm show.
Tonight's act was Kenny Miller. We weren't expecting big things, but he wasn't too bad. There were a few laughs, so we were happy.
After a long day, we head back to the room and pass out while watching telly. It was a great first day and we enjoyed Cayman Islands a lot.
Cayman Islands Photos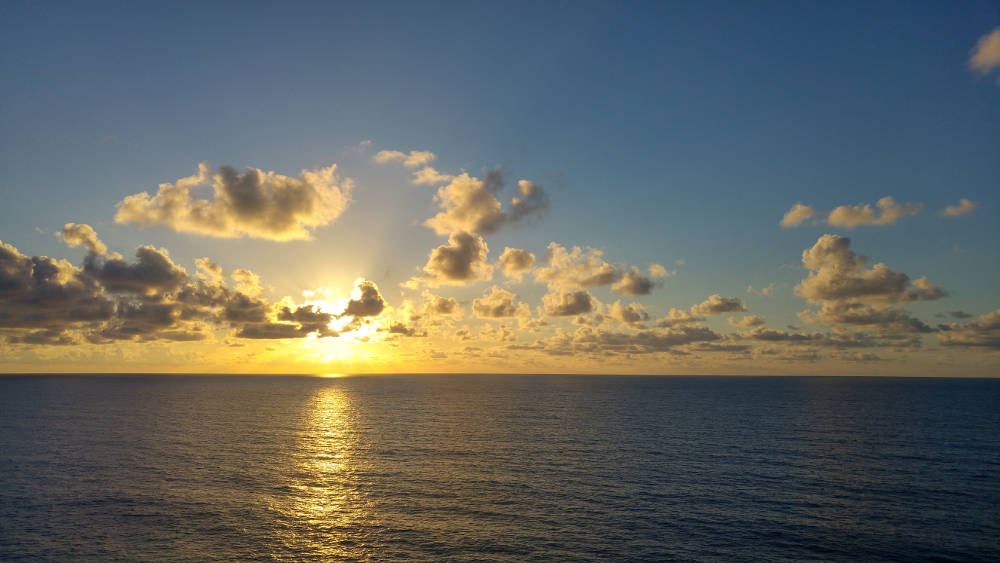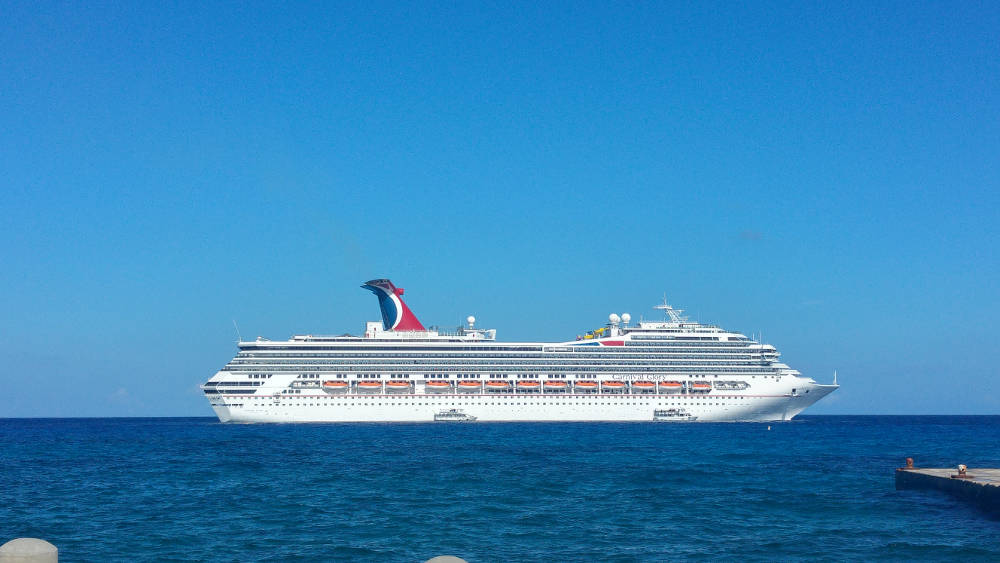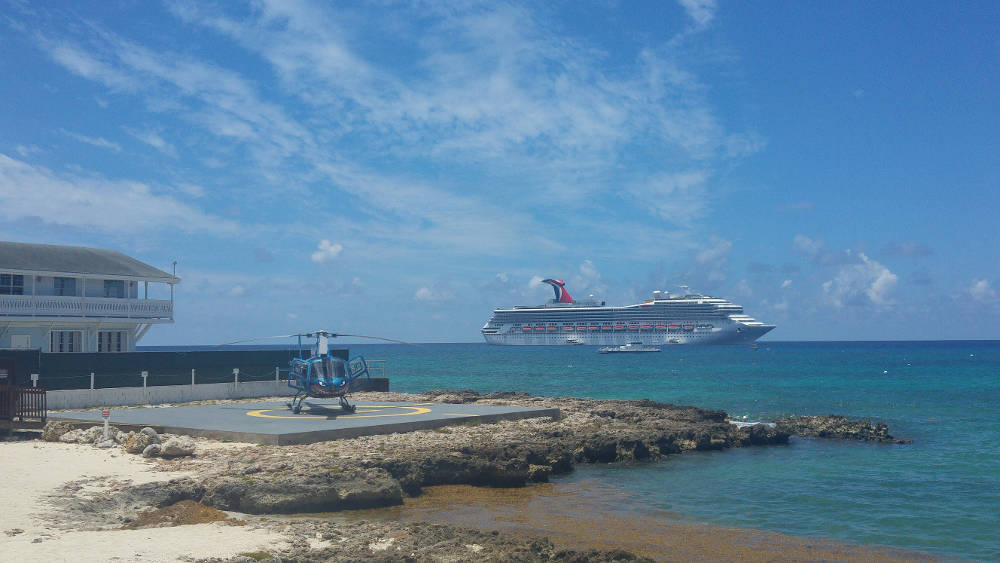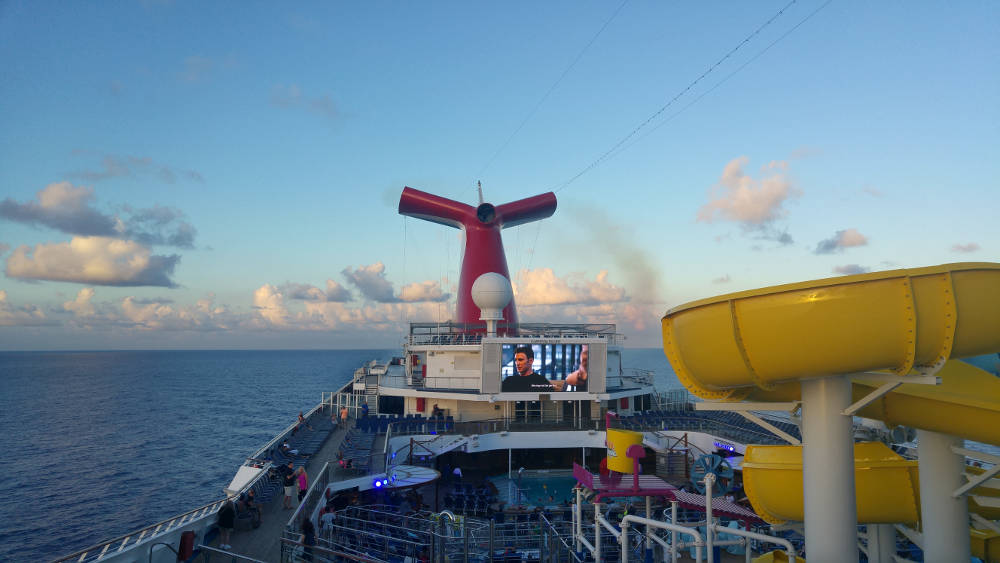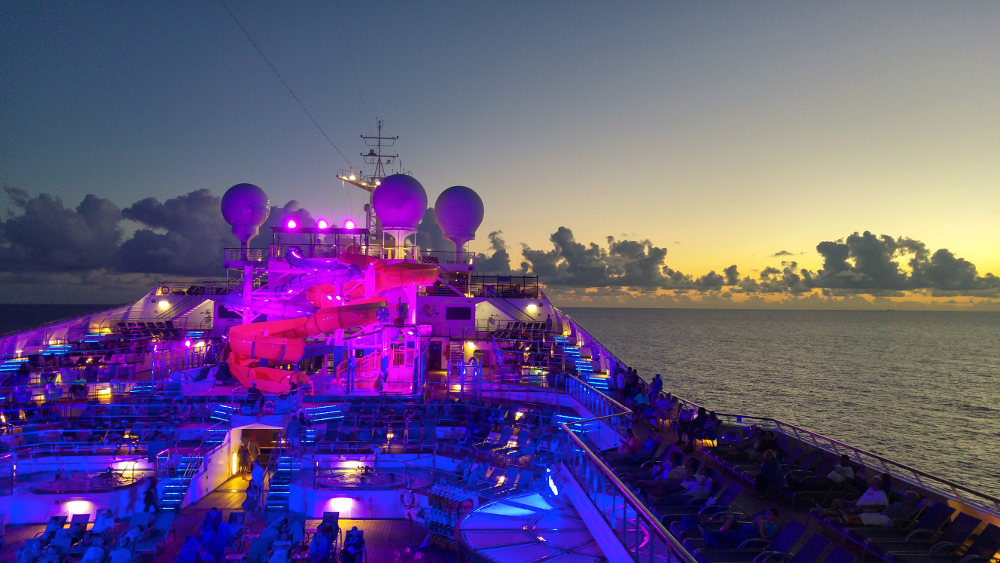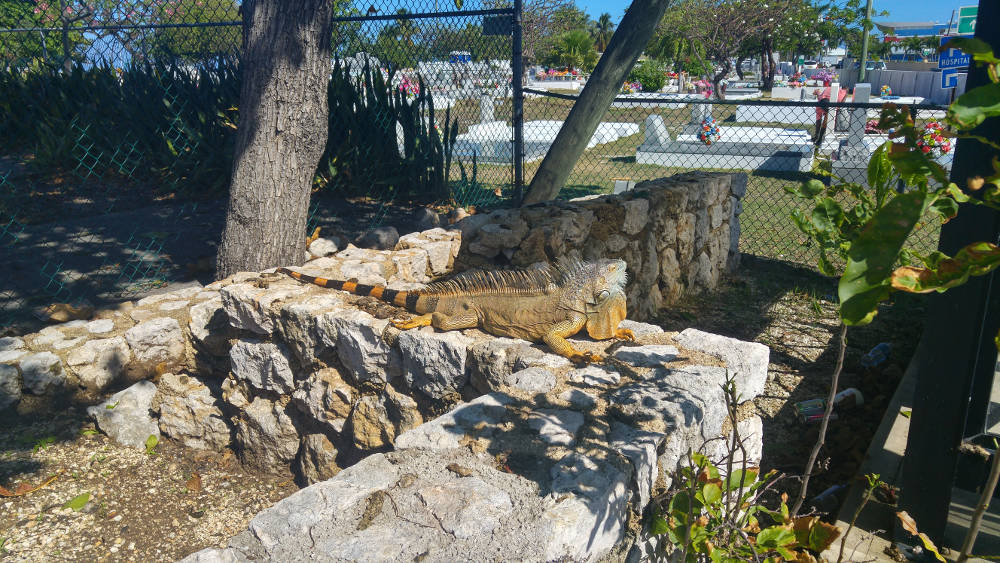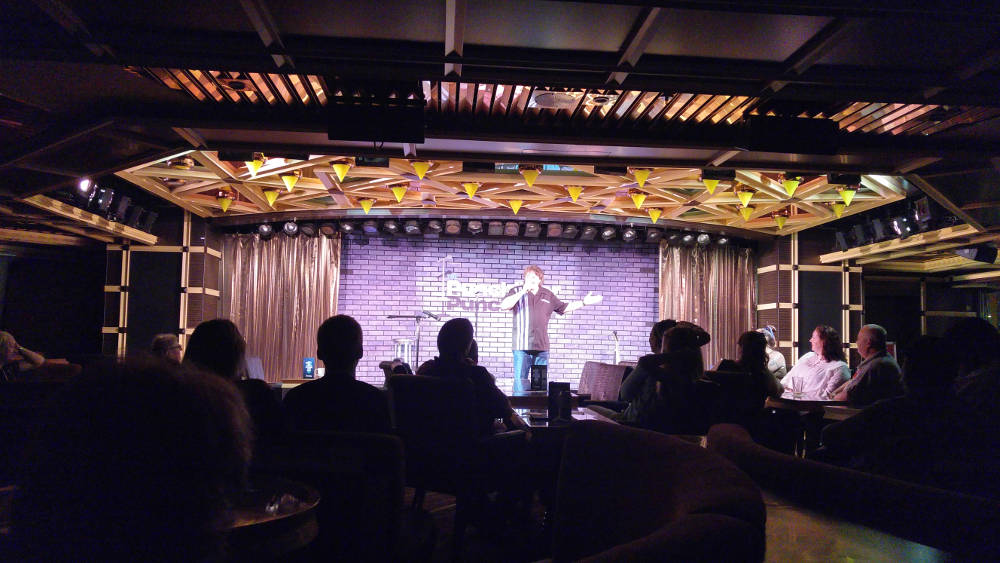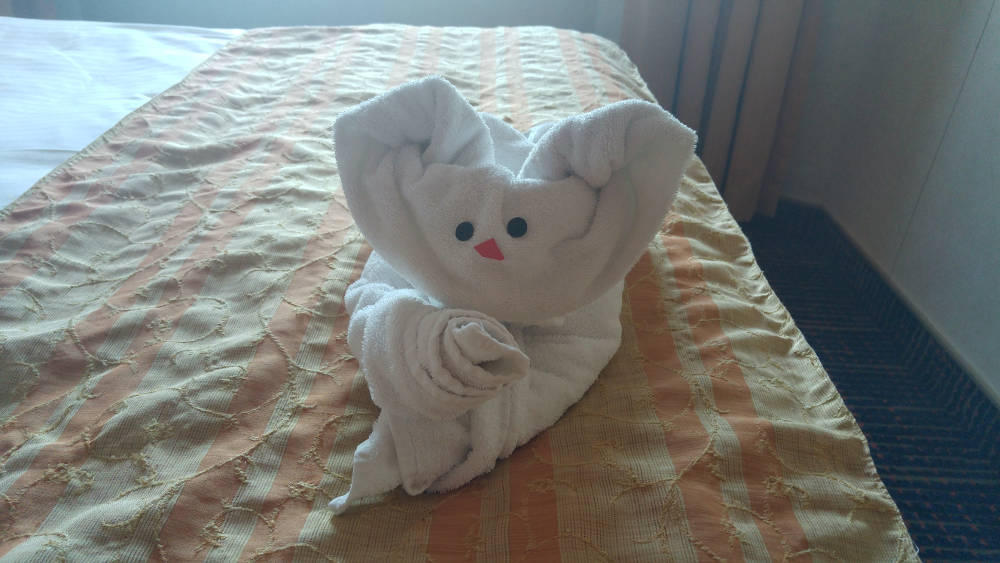 Where We Stopped at Cayman Islands