Today was a first day of relaxing on board the Carnival Glory. Not off to a flying start, we were woken early by a loud noise coming from what seemed to be outside the window. This was not ideal…
Wide awake now, a sleep-in long gone, we head up for breakfast to see whats on offer. We were greeted by huge lines yet again and not a hell of a lot on offer that wasnt fried or smothered in suagr. Is this an American thing or what?
So we grab some cereal and fruit and take on the crowd for a table, it was a battle.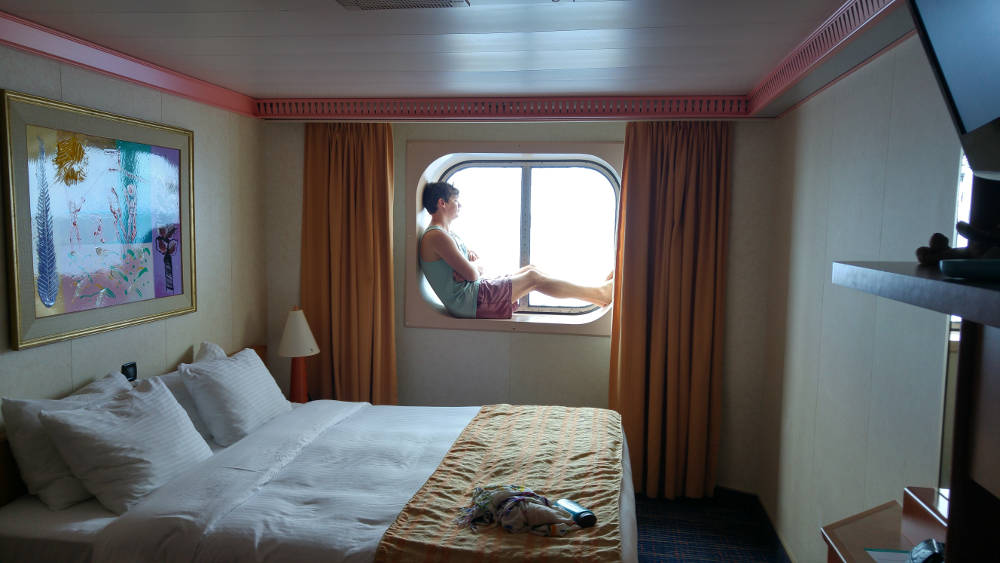 The rest of the morning and afternoon we spent laid out on a deck chair with our books and iPod.
This was a well deserved rest and something our tired heads needed after driving across the country. It did take a while to find out spot though with crowds of people taking every last chair.
We were lucky to find 2 spare ones along the side of the ship that were in semi shade, and with the sun belting down, it was a great move. The bit of cover we had come in handy yet again when a freak rain storm come across and drenched everything (except us!).
It wasn't long until the sun shone back through and everything was dry again, like it never even happened.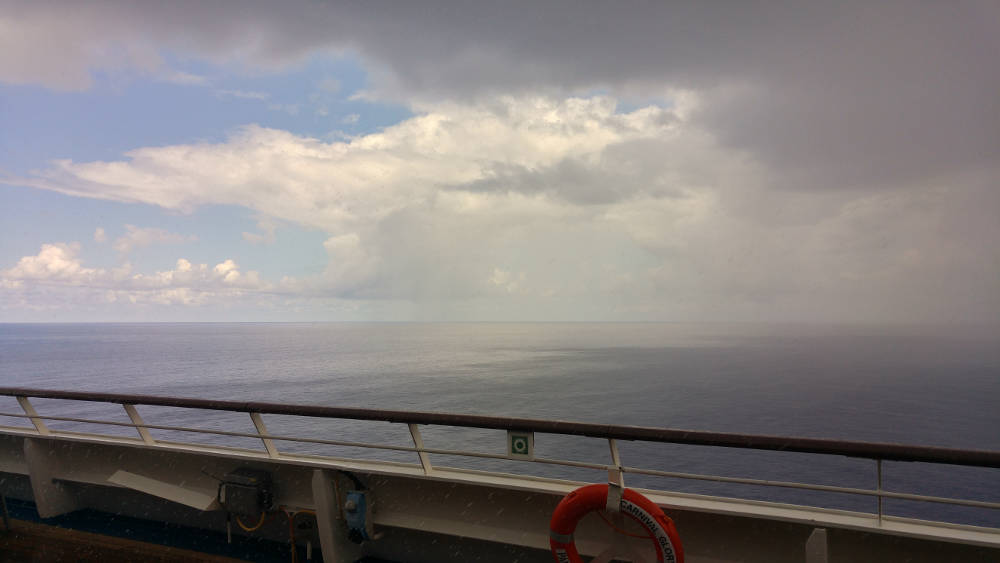 A nap, reading and chilling out done, we head back to the room and notice that the noise was still going, so we head up to guest services and wait in yet another line until we spoke to a lady who said she would send a technician down to suss it out. Good.
We head over to the sports bar and watch the NBA playoff game Houston vs OKC. The bar was smallish but very cool with huge big screen TV's.
I think everyone on the ship were NHL ice hockey fans though as they only ever seem to play the audio for those games.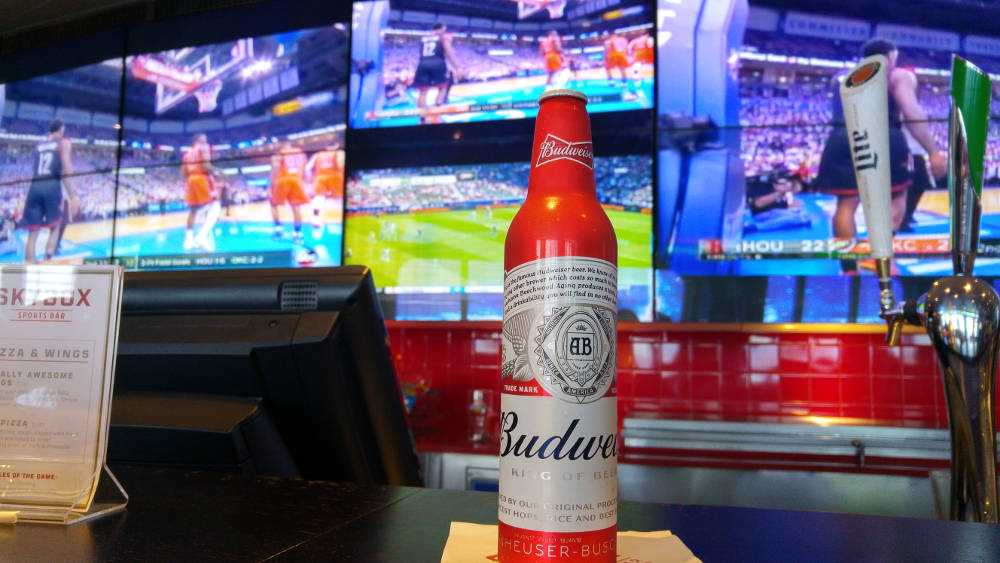 With the final minutes of the NBA game going down to the wire, we end up being late for our dinner, not that our waiters minded, they were happy to see us again and  took our order.
After our six little bread rolls that we ate yesterday, tonight we only have one, the insane amount of obese people on this boat was all the encouragement we need not to overindulge.
Bang on 7:30pm, we head back up to the top deck to watch Passengers out among the stars.
There was free popcorn galore which Linnie took advantage of, while Adam indulged the pool and spa for the entire movie, even though he had a little friend in there with him following him around the whole time driving him nuts.
Before we headed back to our room for the night, we drop into the buffet area and get some fruit. Then it was NBA playoff time again (Clippers vs Jazz) from the comfort of our room until it was time to go to sleep. What a semi restful day!
More Photos from Day 2 at Sea