We awoke from a nice peaceful and rejuvenating sleep in the middle of the quiet state park in St Augustine. We had the tent packed up in record time with the exception of having to wipe quite a bit of dirt off from the bottom.
Heading back out over the island bridge, we stop in at a nice little breakfast diner for some oatmeal and eggs served by our new friend Mary-Lou, a very friendly nana type lady who tried to talk us into the most calorie laden foods I've ever seen on a breakfast menu.
Three and a half hours later we drive into Rivers End Campground which looks to be our favourite campground so far with the beach only a 10-minute stroll down the road.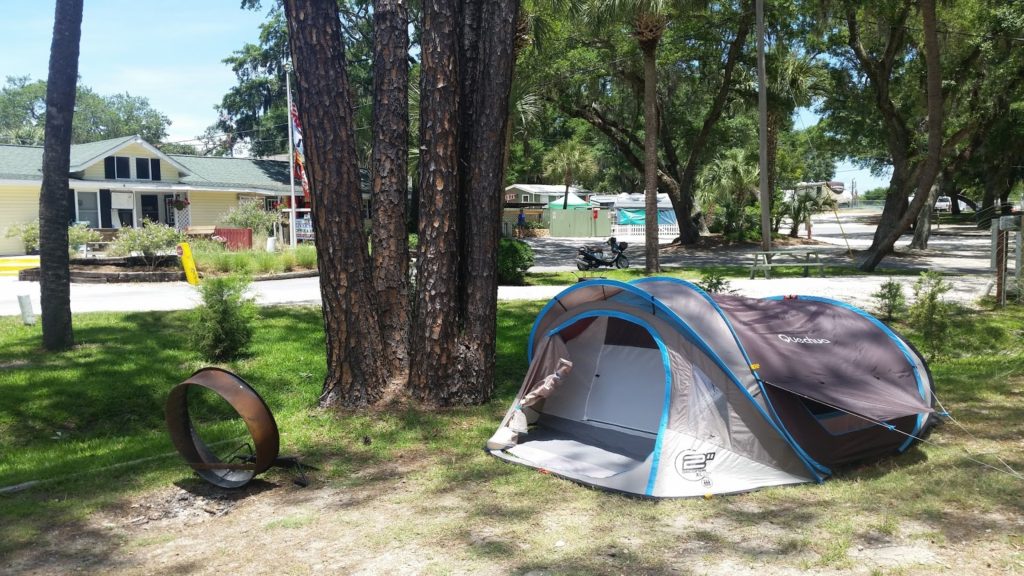 We take advantage of this and head there as soon as the tent was put up, it was a very very warm day so we were keen to get in the ocean.
After a good 4 hours of relaxing and swimming in the warm bath like water, we wander on back and take a quick dip in the pool which was also warm and inviting.
We have a surprisingly good shower and opting to stay in our small island town we go to the local hot spot for dinner called 'Sundae Cafe' which sounds crappy, it looked like a run down motel from the front, but man the food was delicious!
We got given bread with an olive oil, parmesan, and garlic dip, it was so nice, we got 2 serves. The waiter "Breen" was probably the best waiter we've had yet. He was a legend!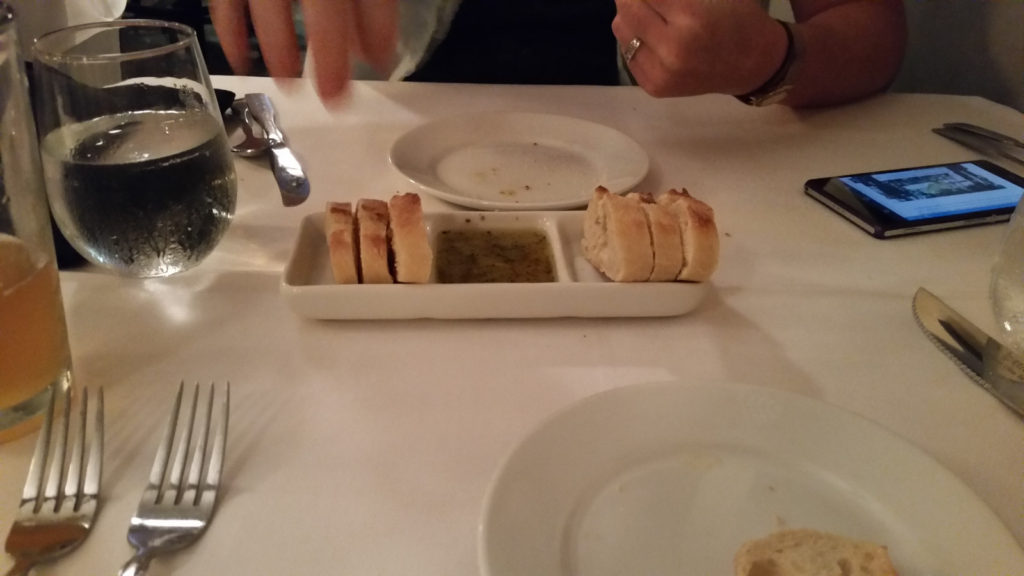 Then onto our mains, a pecan encrusted chicken breast with a side of mash and bean medley that was scrumptious and a filet mignon steak with mash, onion rings and a spinach and cheese mix, sounds strange but it was so good.
Completely stuffed and ready to burst we head back to the tent and settle in for the night, we try to watch a movie called 'Cruise of the Gods', yet another classic from the great minds of Coogan and Brydon and even co-starred a very young James Cordon.
I say try as there were 3 helicopters flying overhead that were about as loud as a truck and didn't bugger off for a good half hour!
We finally watch the movie and then drift off to sleep in the sauna like conditions of the tent, hard for some (Adam) but easy for others (Linnie) who can sleep like a baby in pretty much any situation.
More Photos from Tybee Island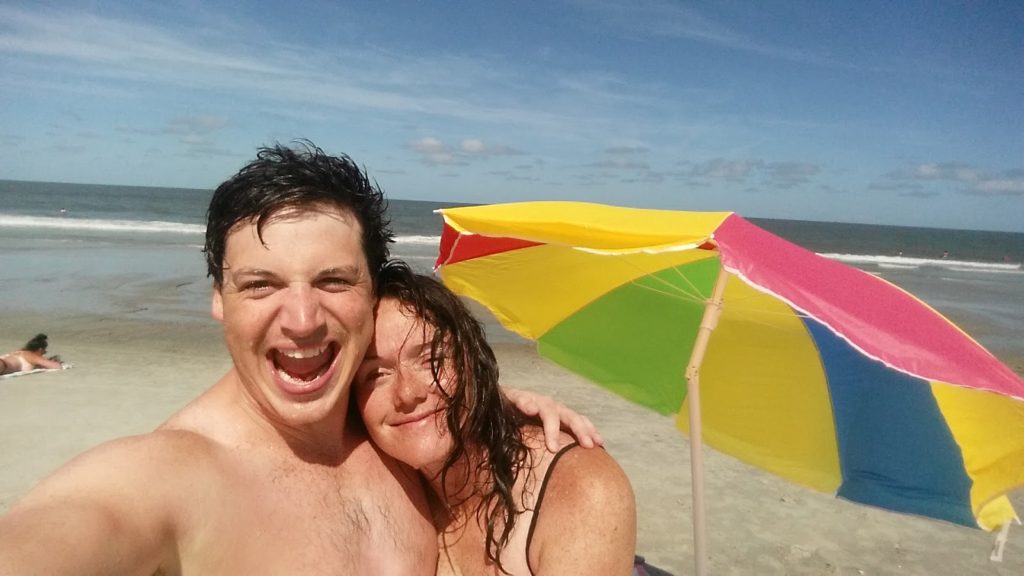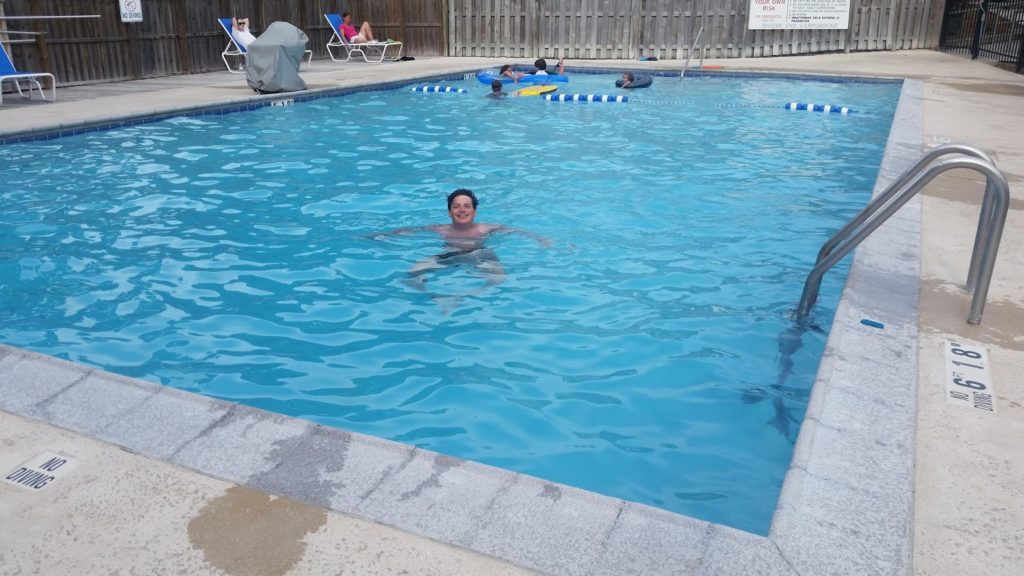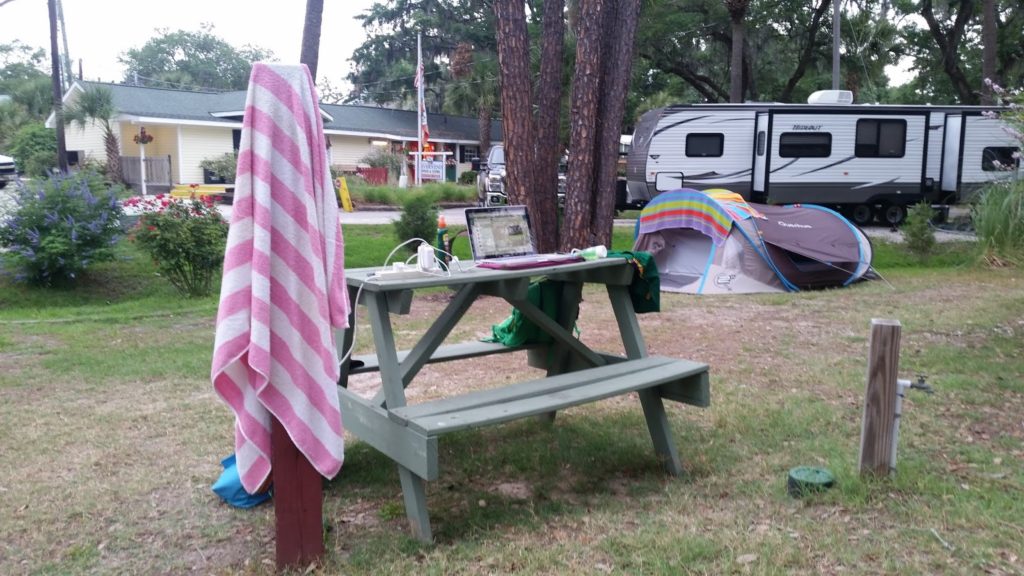 Where We Stayed in Tybee Island