Another glorious morning on Tybee Island and with the temperature already rising we can feel the beach and the warm water calling to us.
We decide to go to the quieter beach today to see if it was any better than yesterdays, it wasn't, the ocean was more like a lake and the sand was just a mixture of jagged shells and gritty hard sand.
So we make our return to the bigger beach and prop up our umbrella, have a nap, read a book and go for a dip which was cut short with Adam near on picking up a jelly fish within the murky waters and, totally freaking out, we both get out and hit the town.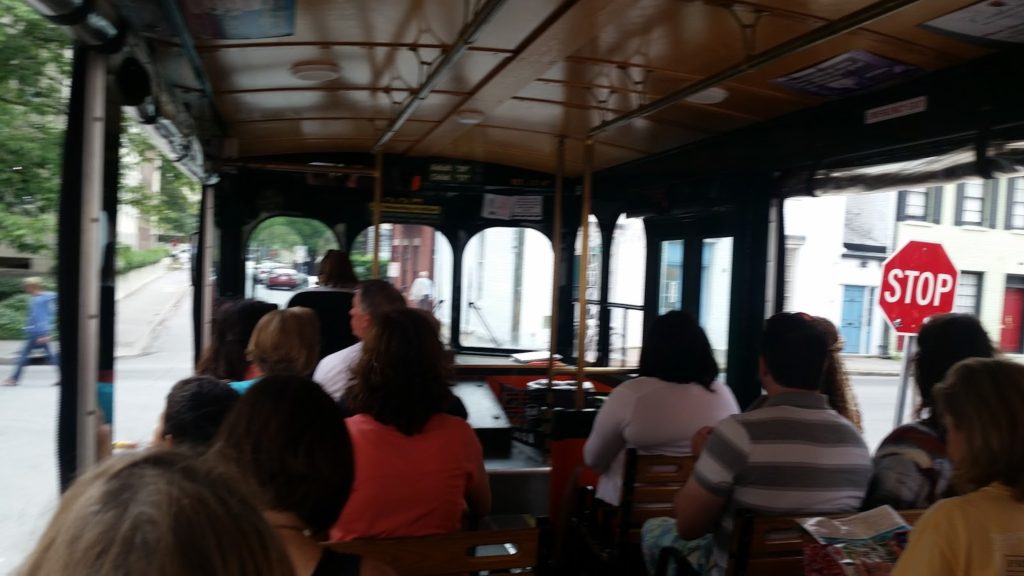 Walking around Savannah we didn't realise just how much history it had, the whole town was purposely built in a gird like pattern with a park square in nearly ever 2 block radius, it was quite a picturesque city.
To get a better idea of the town we stop into a tour shop where we purchase tickets to a hop on hop off trolley tour, the guy that served us had a wealth of knowledge not only about Savannah tours but of most of the USA, he even gave us some great ideas for the rest of our trip.
So we jump on the first trolley that comes past and take in the city. Along the way we see all the different districts, old buildings and a very old house that was built way back in 1733, they just don't make them like they used to!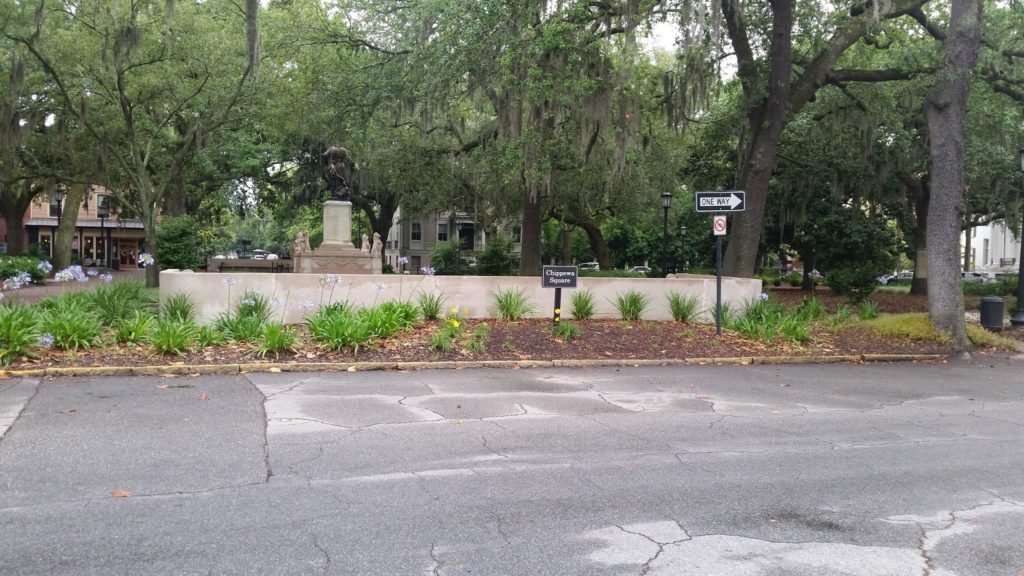 We also saw where the Forest Gump 'life if like a box of chocolates' scene was shot and where the feather drifted from the top of a church pillar down to where Forest was sitting, it was quite cool.
After our lovely and quite informative driver Denise had come to the last stop, we were filled with so much info that we needed a coffee break at Starbucks, refuelled on caffeine and sugar we make out way back to the tour shop down by the river and decide to do the pub crawl ghost tour.
As it turns out, our host for the tour was a complete loon, we don't know if she was drunk before she even showed up or if that's just how she is.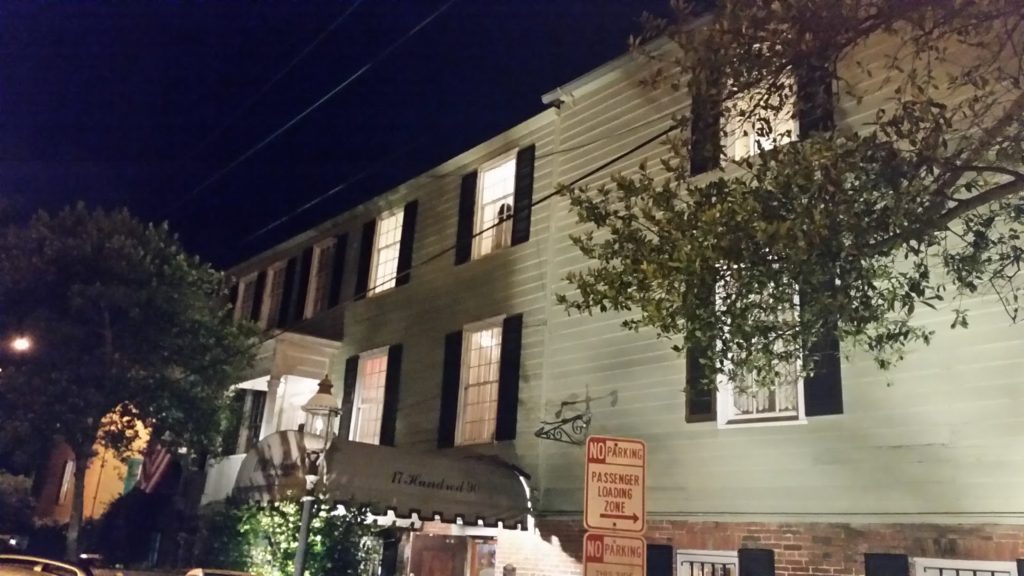 She took us to 3 different pubs and told us, in a very sketchy way, the history and what ghosts were haunting which building. She was so hard to follow, often swearing and muttering to herself about how her head had stopped working, if she wasn't so entertaining in herself I would have been pretty annoyed at the lack of 'tour'.
I can't say we learnt too much about the ghostly history of Savannah, but we met some pretty cool people in our group, a couple from Athens, Georgia kept buying us shots and wanting us to try things like moonshine, and then there was Jack and Elliott, two of the nicest guys around who we ended up staying out with until all hours of the night.
It turns out they were heading in the same directions as us the next day and we planned to meet up there as well.
We had our car parked nearby in a multi story parking lot which closed at 1am, U.S. Being forgetful, especially while in such good company, Elliott pointed out to us that it was 5 to 1… Bugger!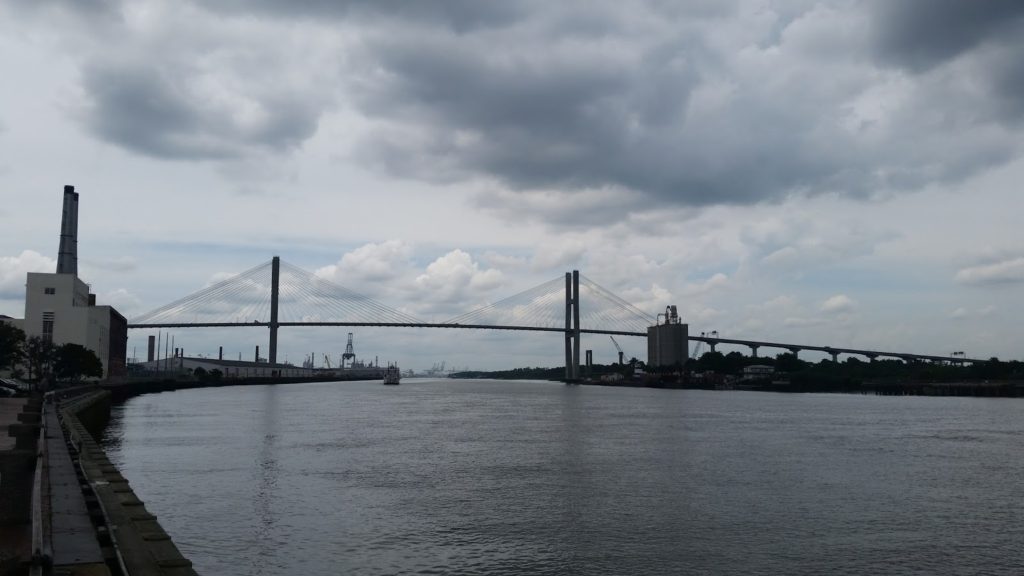 So we call the car garage up and they say that if we don't get there in half hour the car will be locked in til morning. So we say a quick goodbye to our new friends and power walk to the lot.
We arrive and drive the car to the exit, the muppet of a worker gave us a parking fine of $5 and said that we had to mail it to the company…
No online payments, no paying them there and then and there was no charge for the parking? Strange… Safe to say they won't be getting their $5..
We arrive back at our tent and tuck ourselves, or more like sprawl out as it was still quite warm, and nod off, it had been a very busy day.
More Photos from Savannah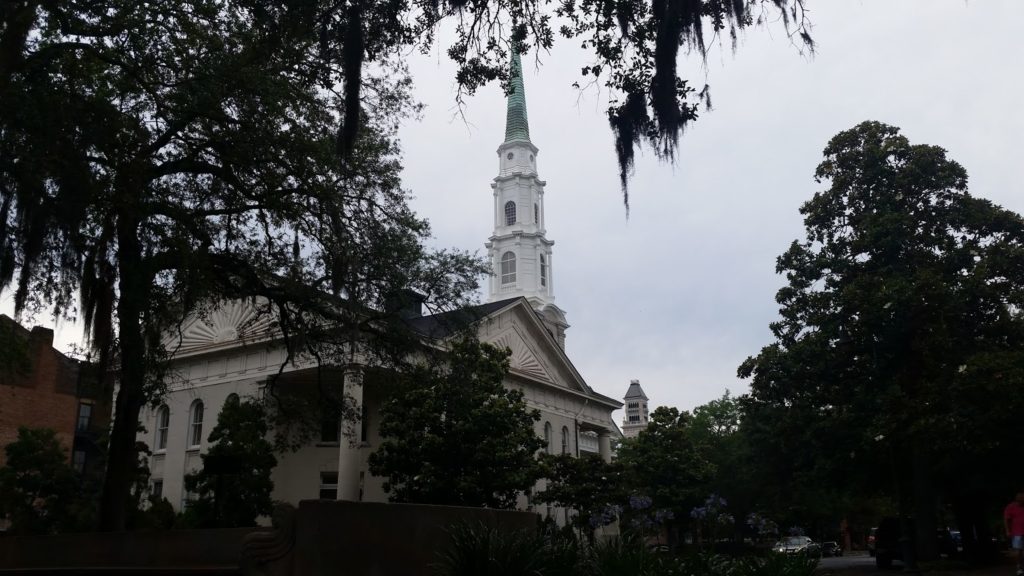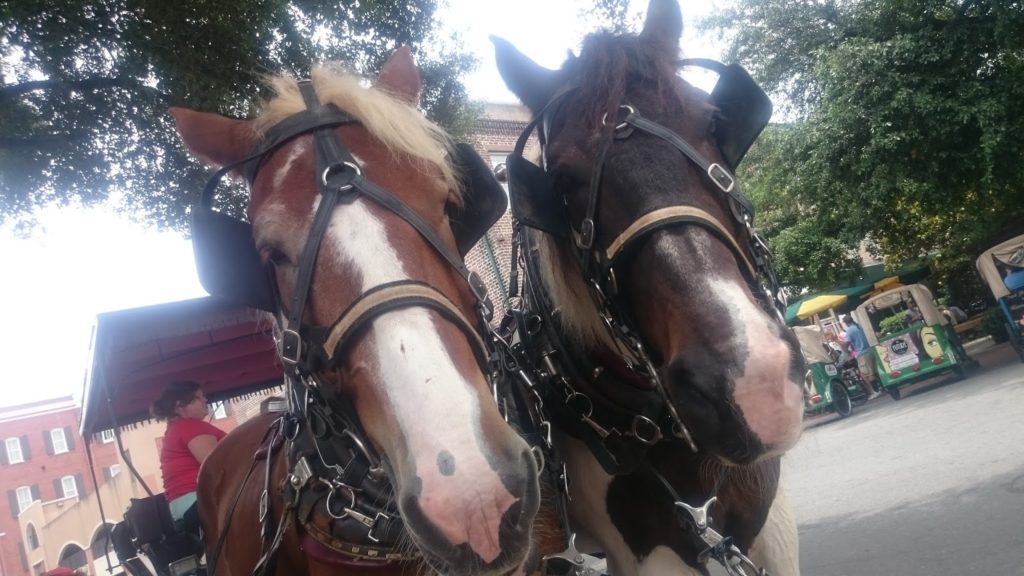 Where We Stayed in Savannah