Up bright and early we pack up our thing like a well rehearsed ritual and take the elevator down to our very ordinary breakfast and then jump in the car and head for Asheville.
Another 4 hours trip went by in a snap and we had arrived at our West Asheville KOA camp site and set up our tent. Surprise surprise it had been raining and more was forecast but we persevere with the tent and get it all set up to take yet another storm.
We drive to the city centre and find it to be a really nice 'hippy' type town with buskers and groups of people sitting around jamming together. This really set the mood for the little cafe and boutique shops that made up the Main Streets.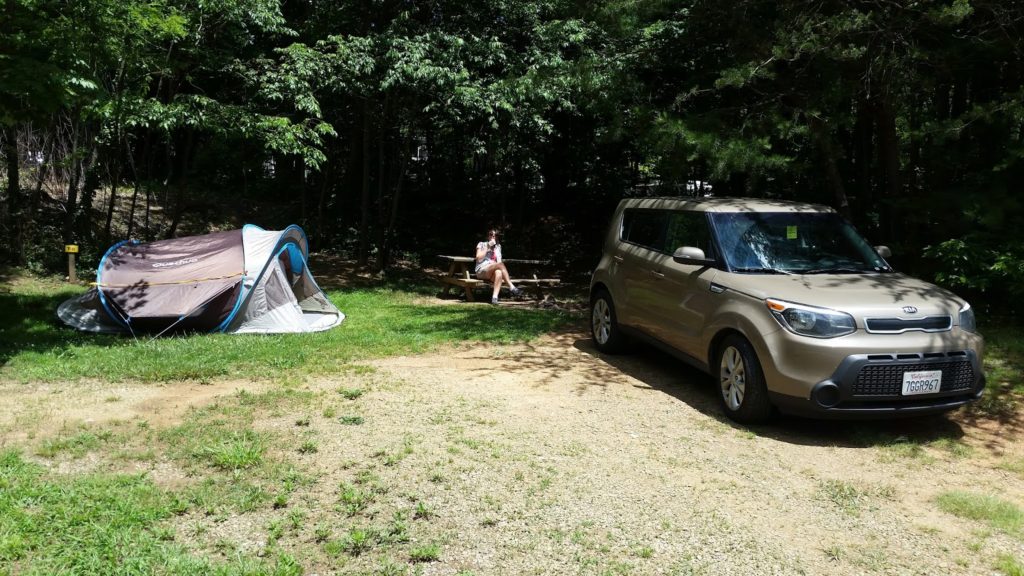 Tired and sore with Adam waking up with a very stiff back and a bit of a cold, we decide to spend our afternoon at a day spa which was amazing, especially the 10 minute face massage that would put goosebumps on anyone.
After an hour of pampering we grab a bite for lunch and then the heavens, once again, opened and put a stop to our exploring. What else can you do when it's raining outside? Go to the movies!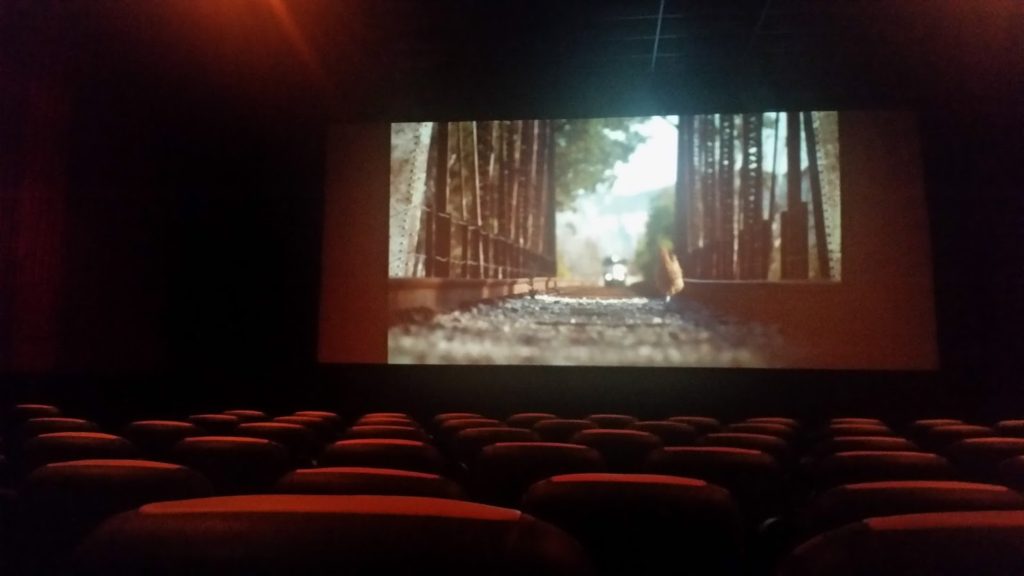 So we head about 20 minutes down the road and watch Entourage, we had been waiting for this movie to be out for a long time and it didn't disappoint, it was great to catch up with all the characters again.
With game 1 of the NBA final Series starting we drop into a sports tavern and have a delicious dinner while we watched the really close game with heaps of other fans.
We head back to the tent, it had held up well against what Forrest would call 'big old fat rain', with no leaks, and kept us warm and safe yet again.
More Photos from Ashville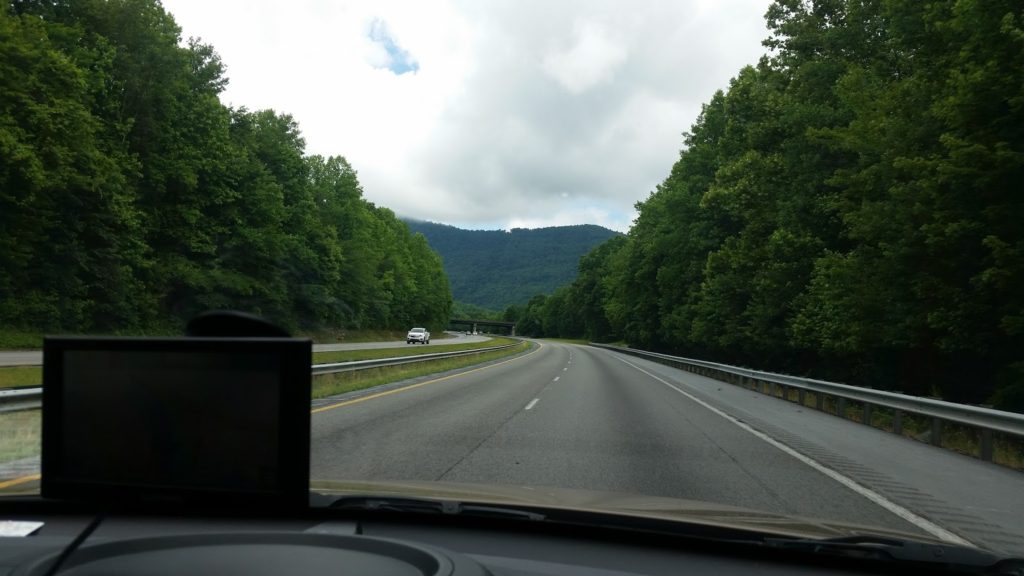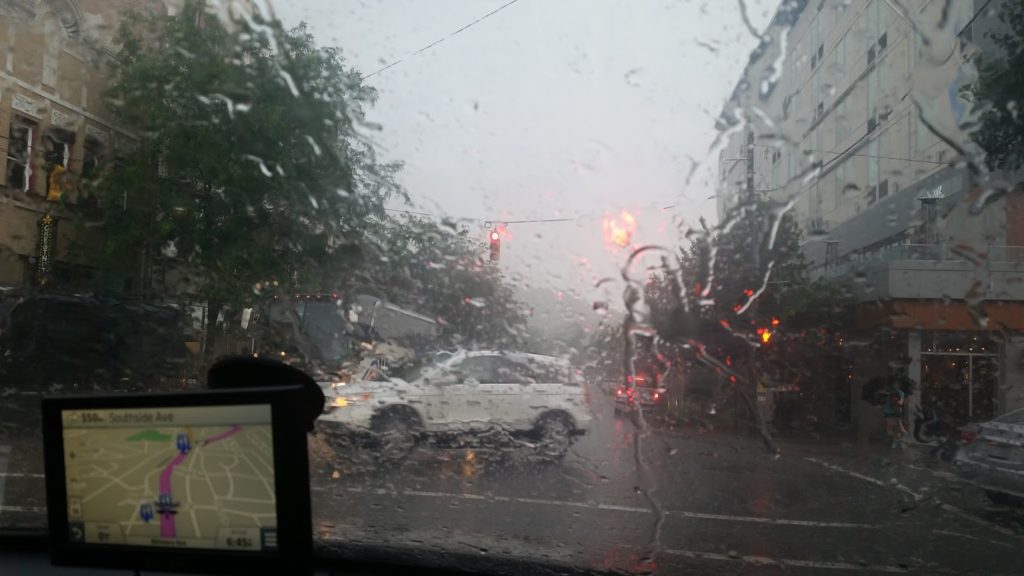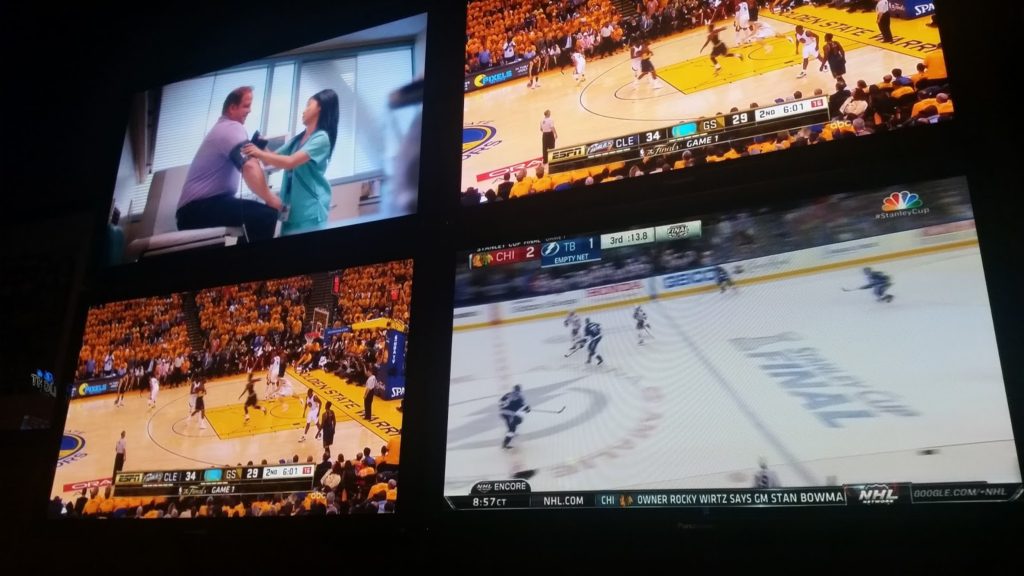 Where We Stayed in Ashville