Today started with a 7:30am wake up call as we decided to do the 8am high intensity fitness class in the gym.
I bet you're thinking that sounds crazy on what is meant to be a relaxing holiday, but with all the free food on board that we'll be pigging out on, burning some calories is a good move.
After the fitness session we grab some breakfast and then start a day of doing not much at all apart from chilling out.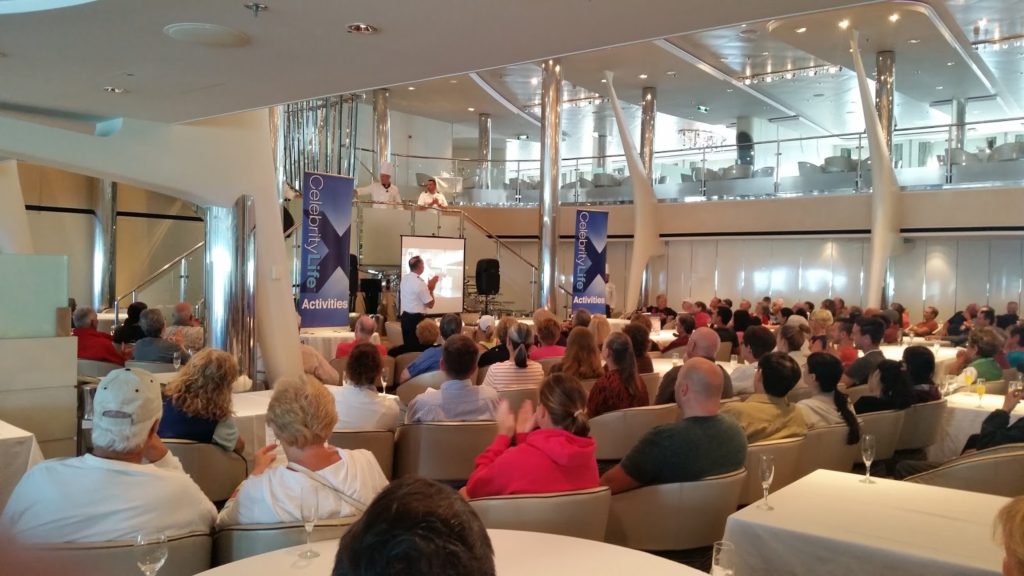 We decide on going to a morning trivia session where we did not fare too well scoring just 12 of 28 on a tough general knowledge quiz, then headed for a tour of the cooking stations.
At the tour we were introduced to all the head chefs and got to go through the kitchen to see how they create over 15,000 meals per day for the passengers. It was a pretty amazing set up.
The next few hours were filled with sitting around reading our books in the sun in front of an amazing view of the ocean and mountains in the horizon, plus lunch in between.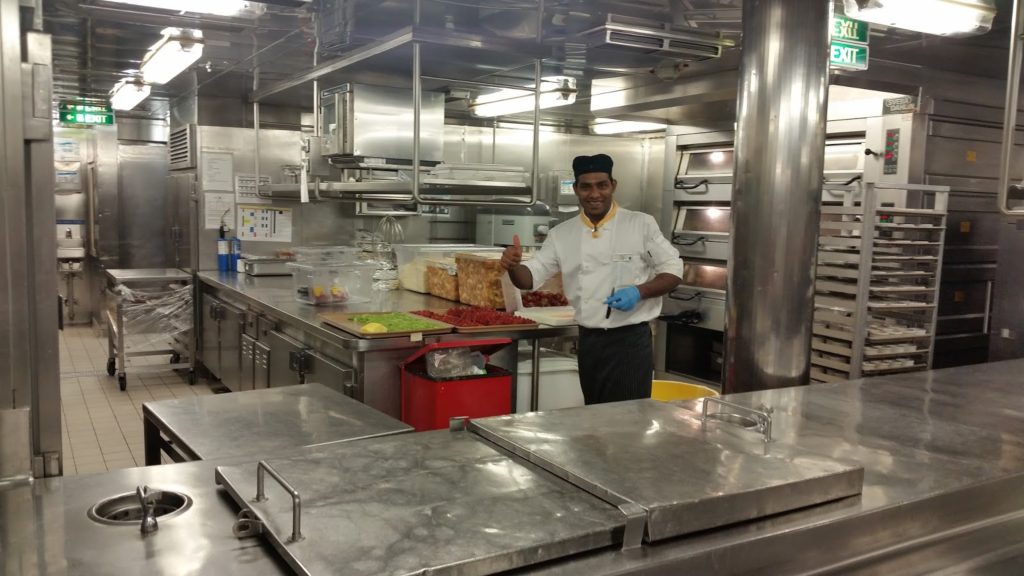 We also went to check out an art auction which was pretty fun. With some of the art worth up to $25,000 it was pretty high end stuff. Unlike our last cruise, this time we didn't buy any.
Then it was back to reading again. After searching around we find a quiet comfy spot, but after 45 mins or so people start coming in. Turns out another trivia session was on.
Enjoying trivia as we do, we decide to enter again, this time faring much better. It was a music quiz and we scored 25 out of 30, finishing just 2pts off the winner.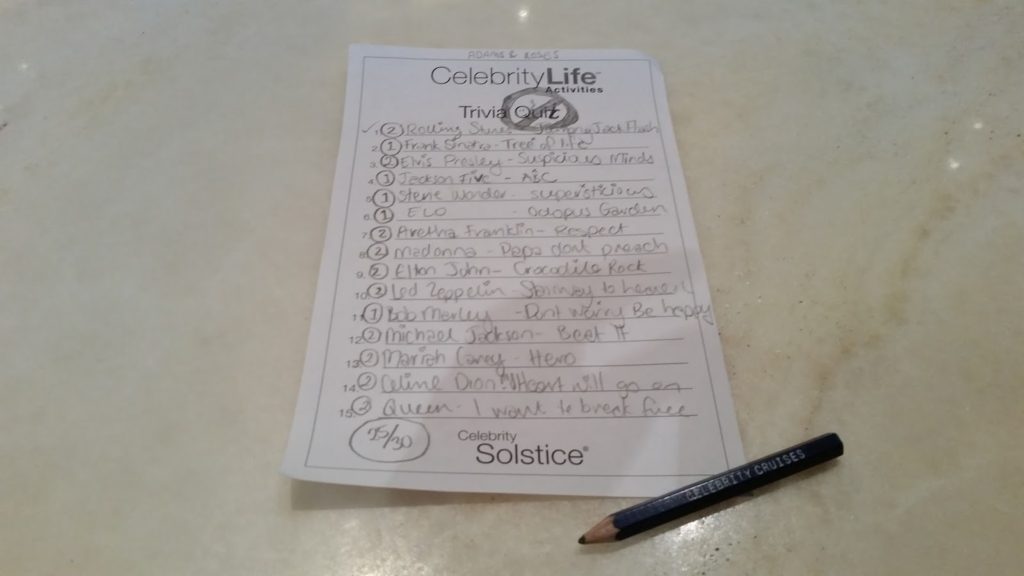 Next up was a swim and spa, plus a nice afternoon nap poolside. After that we decide to head for tea where we pigged out on another big meal with desert and then went to hit up tonight's show.
We were introduced to the captain and all his staff, then watched the theatre show which paid homage to all the musicals of the past. Not really our cup of tea, but much better than that shithouse comedian the night before.
After a fun evening we head back to the room for a shower, while Adam played around with the rock music on the television for a good hour. We then went for a nightcap and a late night walk around through the ship.
Another great day in paradise and one of the more relaxing days we've had this trip. Tomorrow is our first port stop which we are excited about.
More Photos from Day 2