Our final day in paradise had unfortunately arrived. Today we had to fly back to LA where we'd spend the final few days of our trip.
So we decided to make good use of our final day. We got up at 7:30am and went for an early breakfast in our usual spot. A breakfast of Special K, scrambled eggs and a hot chocolate did the trick. Much better than the crappy buffet!
We also went to check lost and found again for Linnie's necklace, but unfortunately, it had not been handed in. We were now destined to never see it again, so it was quite sad.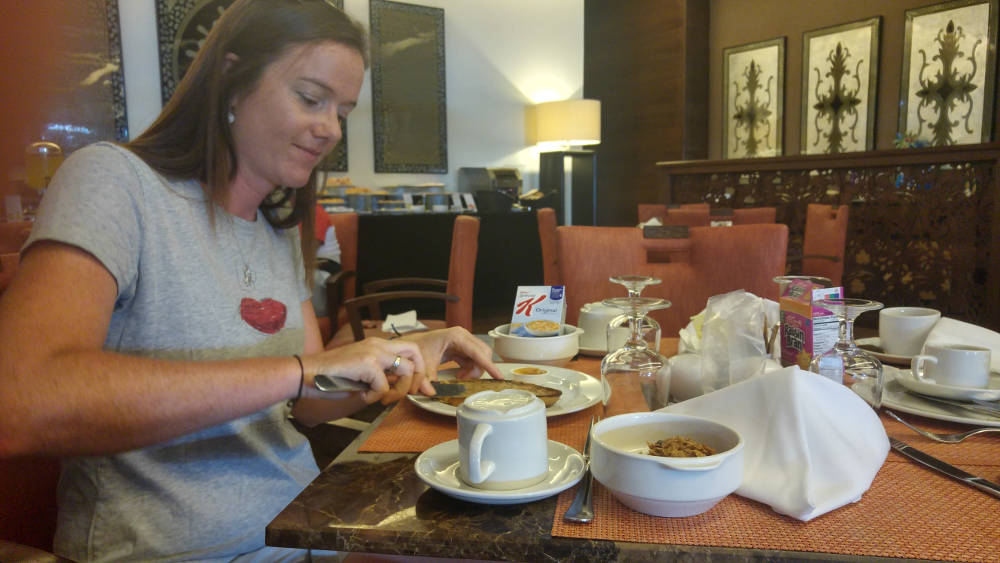 After breakfast, we stumbled upon Sam at the beach. We had a good chat with him and even had one last swim in the ocean, before heading back to the room to shower and then pack for the last time.
We said goodbye to our room for the final time, then made our way to the Lobby Bar and met up with a few of the others.
There was even a grand piano there, which we played with Sam, before getting kicked off due to the fact we were terrible.
Once everyone was ready, we made our way to the Bavaro Beach sign to get a final photo of everyone, said our goodbyes, then headed to the shuttle bus.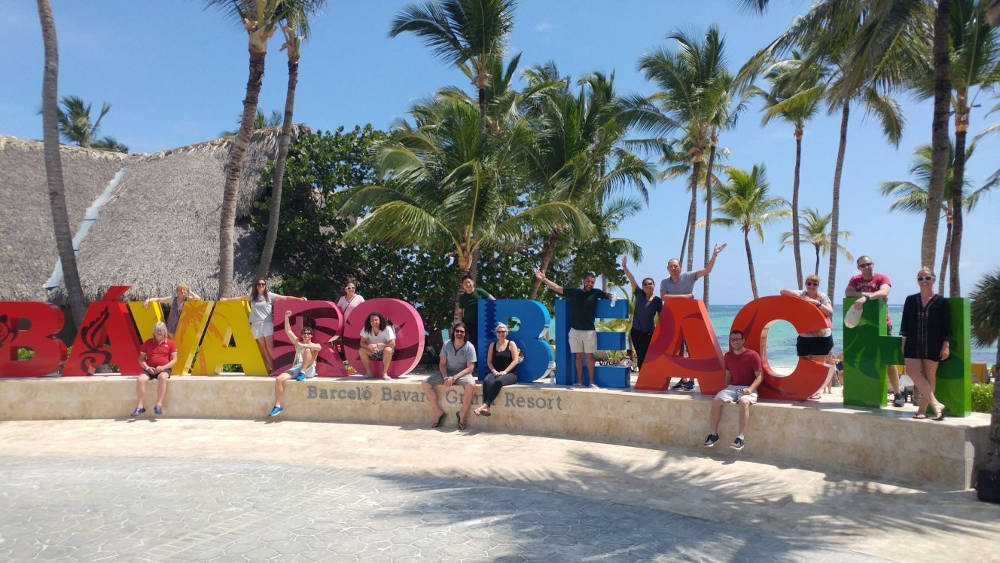 The shuttle bus to the airport was pain-free. We had an entire bus to ourselves and even drifted off to sleep for a few minutes of the journey, before arriving at the airport after about 25-minutes of driving.
Upon reaching the airport, we were met with a monster queue of people, so settled in for what took over an hour of waiting.
Once we finally were checked in and through security, we ran into Sam, Mark and Renee randomly, and spent the rest of our time waiting with them, catching up for the last time for what will be a long time.
Our flight was due to depart at 2pm and arrive sometime after 4:30pm in Miami. It was a good chance to catch some zzz's before the long haul flight to Los Angeles later on in the evening.
When we landed, we went straight to get our bags and then back to the check in, only to discover that we had been put into different seats. To make matters worse, there was no option to sit together, so this was a bit of a nightmare given it was a 6-hour flight…
Given we had 4-hours of waiting until the next flight, we headed straight to the Admirals Club lounge, where we had spent time only last week. We spent our time eating and catching up on work.
It was now time to head to the flight for our 9:30pm departure. Linda was seated next to some fat guy in the middle, while I was greeted with an empty row of seats.
I waited and waited for someone to come sit next to me, especially given the screen said it was a full flight, but when the hostess announced everyone was on board, I'd somehow dodged a bullet and got an entire row to myself. Score!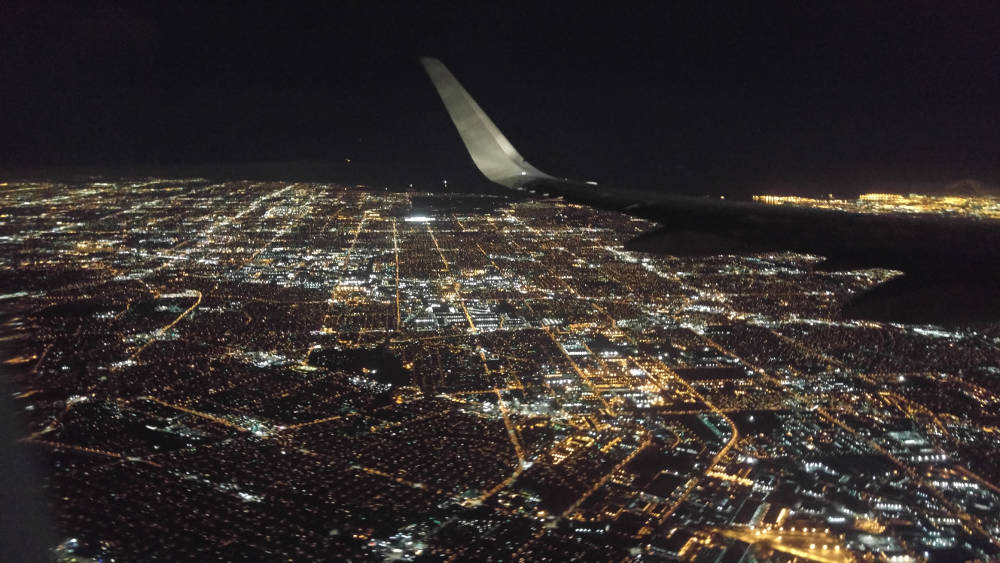 Linnie was happier than anyone, it meant she could move away from the fat guy and come sit next to me, as well as having an extra seat next to us for ourselves.
We arrived into Los Angeles early, just before midnight, however, there was a delay at the gate which meant we had sit on the runway for a good 40-minutes before we could disembark.
Add that to the fact our bags took forever to come out on the baggage carrousel, and we didn't get into the hotel until after 1:30am.
We passed out on the bed, hoping to get a good nights rest before our last full day of the trip.
More Photos from our day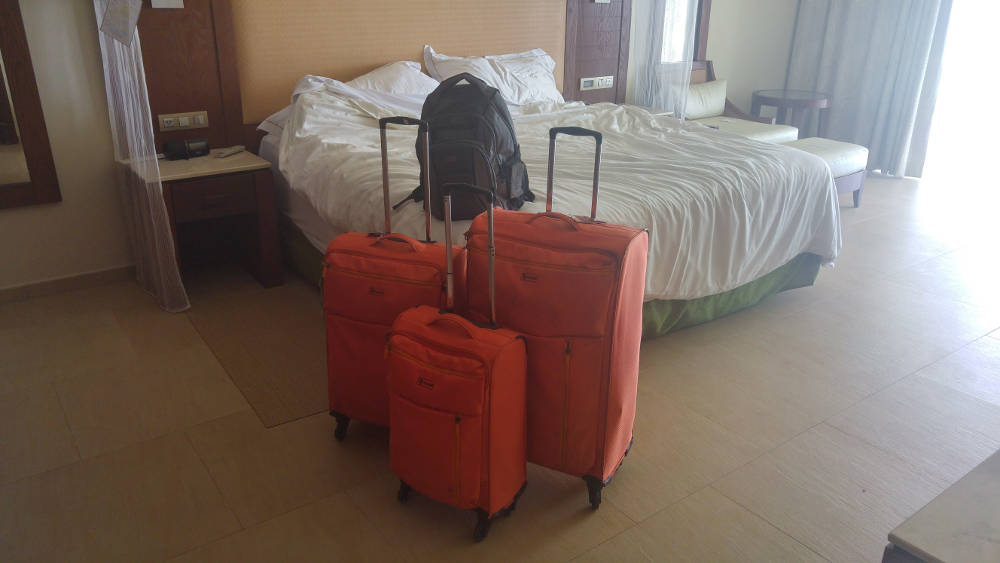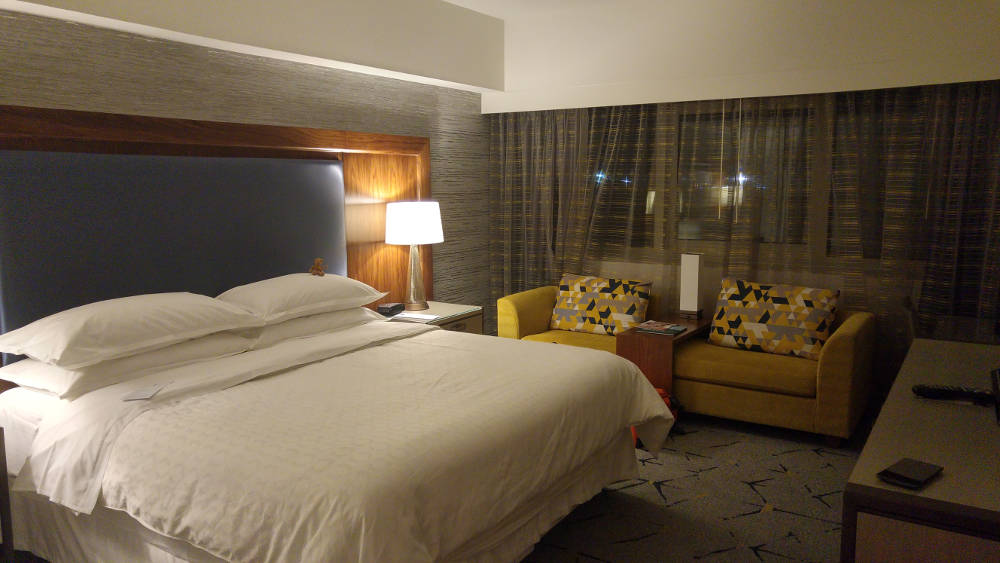 Where We Stayed in Los Angeles