Our last full day at sea was upon us and it had certainly come up quick. We finally get a sleep in of sorts and head up to breakfast at about 10am.
With another week and a bit of our holiday left, we decide to do another load of washing so we are all fresh for the next leg of the trip. And luckily we did as most of clothes were either wet or smelling of ocean.
While we wait for the clothes to wash, we go up to level 5 and grab a coffee and play a bit of The Walking Dead game where we were actually getting quite good. Hopefully we can find this game at home somewhere. We also shoot some hoops on the basketball game too.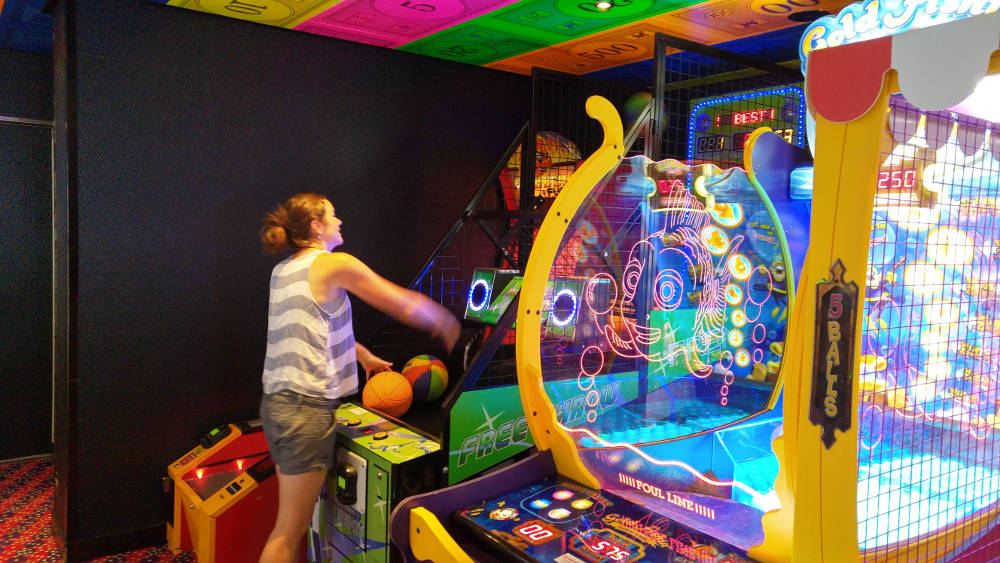 We head back to the laundry and throw our clothes in the dryer and then go to hunt down our Piano Bar friends Scott, Michelle and Mark, but, after walking around the ship twice, they are no where to be seen.
Giving up for now, we grab our laundry and get it all folded and tucked away in our suitcases.
Feeling refreshed, Adam takes on the water slides and goes for a swim and then we hit up the pizza stand for some margarita, it went down nicely. We head back to the room to clean up and change out of our wet clothes and have a breather.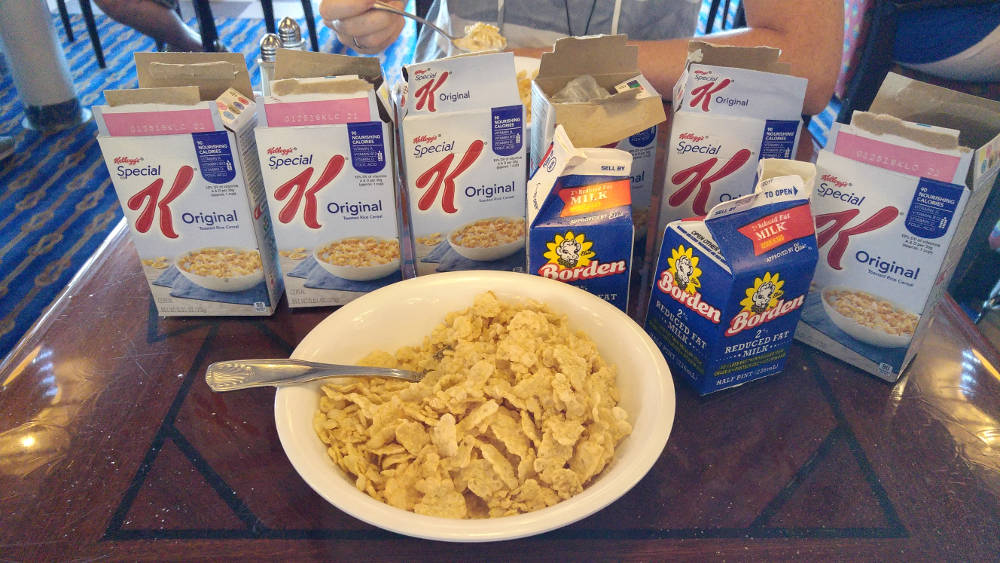 Not giving up on our friends just yet, we head out and do one more lap and hooray! We spot them also wandering the ship looking for Michelle who we eventually found laying face down having a nap.
As the others hadn't had lunch yet, we join them in the buffet and grab a salad while we chat about the goings on of our lives. Michelle and Scott invite us to stay with them in LA for our last night in the US (which was creeping up very fast!)
We plan to meet up again later in the Piano bar, so we bid them farewell for now and head to the Serenity deck for a relaxing afternoon in the sun.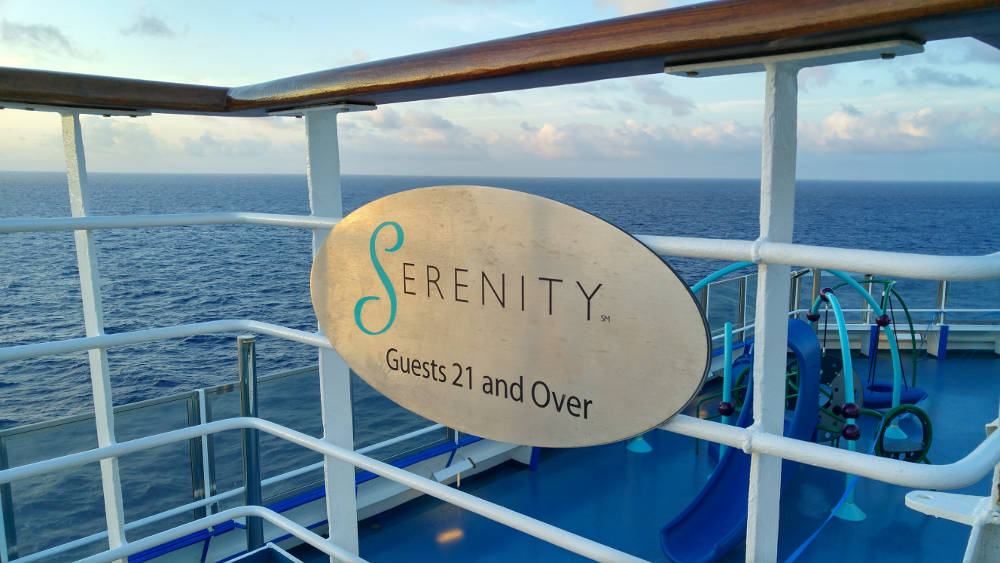 A quick shower and a catch up session on the blog, we are once again peckish and make our way to deck 4 for some dinner. This was a sad dinner as it would be our last, and with cruise ships giving you the same table and waiters for the entire trip, you become quite attached.
At the end of dessert the waters and staff all break out into a goodbye song and then belt out a great rendition of Gangnahm Style with one lady eve putting a couple of dollars down the waiters pants. It was great fun, we will miss our crazy Indonesian waiters Ross, Mufid and Juneka.
Out on the pool deck a movie has just started, so Linnie grabs some popcorn while adam yet again jumps in the pool while we watch the first half of Moama.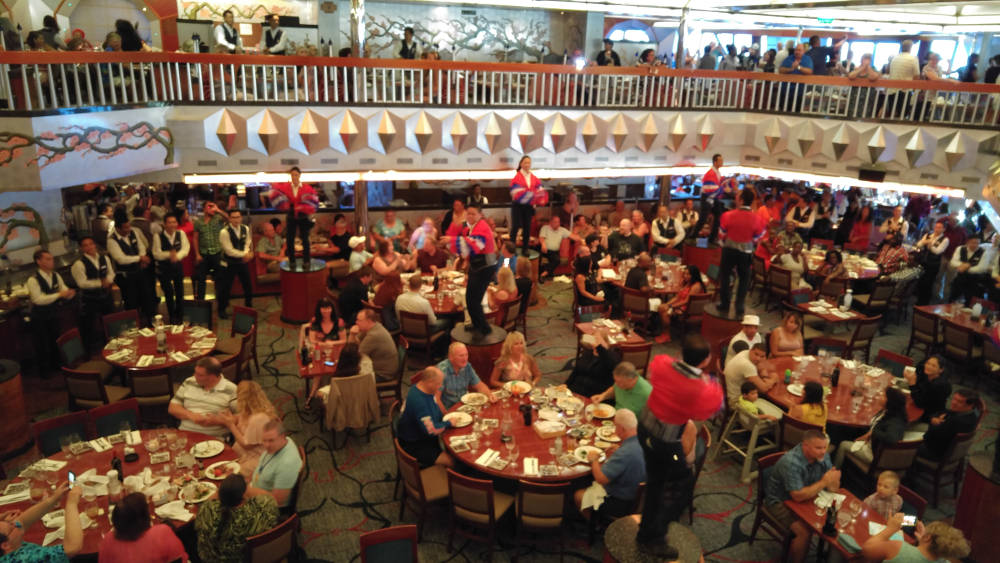 We head back to and get ready for our last night in the piano bar and are welcomed by a delighted Mark and his avid followers and friends.
After a couple of hours of song requests, some more music lesson and a lot of goodbyes, we make plans with Mark to catch up again some time and then head off.
We take our last long walk of the ship and visit all our favourite places and then retire to bed for the very last time on the ship.
Photos from Final Sea Day