Once again the tent was a bit wet from some overnight rain, giving Tina good shake and a quick wipe down from a.. borrowed.. roll of toilet paper, we pack up and pop into the campgrounds shop for a coffee and hot chocolate.
The lady in there was so excited to see Aussies, she even pulled out the campground directory and fiddled through the pages until she found an for Big 4 campsites in Australia and we gave her a lesson on just how big kangaroos actually are and taught her all about caravans which they call mobile trailers.
Our chat over we make tracks for Nashville, a 4 1/2 hour drive which seems so be the going drive time lately. After a few wrong turns on the highway we make it to the Nashville KOA campsite, once again we were the only ones camping and were surrounded by huge RV's.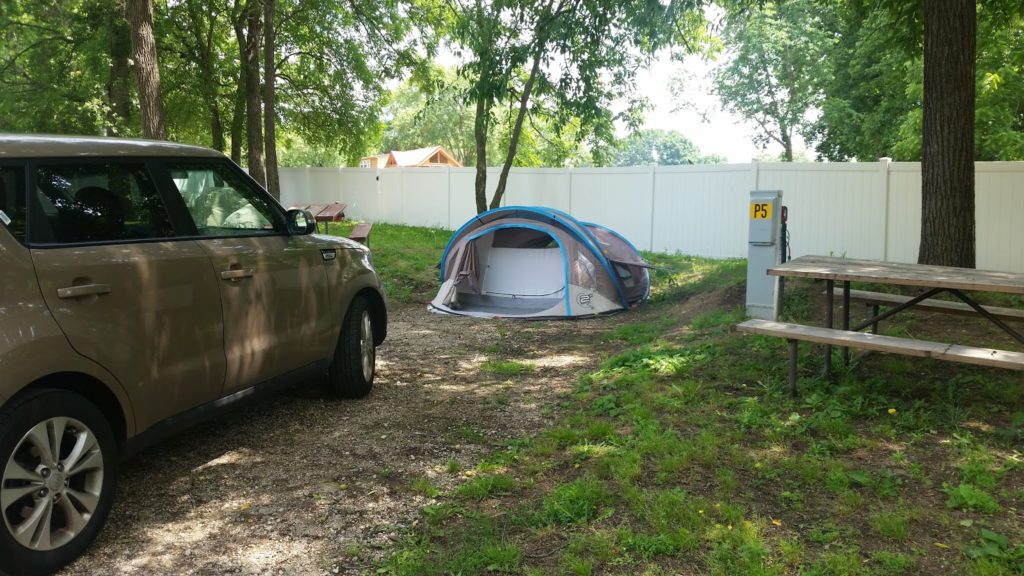 Starving from no breakfast we find a roadhouse right near our camp, walking in there are peanut casings literally covering the floor.
We are seated and immediately find the culprit, a big bucket full of peanuts still in their shells. Doing what locals do we tuck into them while we wait for our lunch, we just couldn't throw the shells on the ground, it just wasn't in us.
With a list of things to see we head to the city centre not knowing what to expect. The Main Street is country music, from Elvis statues, shops that sell just hats, countless taverns and bars playing live music and the most epic cowboy boot shops that we just couldn't resist going in to and trying on the very over the top boots.
We spend the day exploring the rest of the city, we see the state Capitol with the most amazing front lawn that I have ever seen. We clamber up a few flights of stairs to a bridge that overlooks one side of the city and the river and even stop in for some famous red velvet ice cream, deeeeelicoius!
Completely exhausted from the long drive and exploring we head back to the campsite and go for a quick relaxing dip in the pool while our laundry is being done nearby. Next to the pool is an oversized chess board, we set it up and the battle is on.
Turns out Adam is a mastermind at chess and wins quiet easily, he is a force to be reckoned with on this trip!
Losing track of the time it was now 9:30 and we were bloody hungry, driving around nowhere is open or they have converted to a bar with dinner service over.
Ready to head back we find an amazing restaurant out of the blue, once again the ground littered with peanut shells we Hoover down our food, head back and pass out for the night, totally exhausted.
More Photos from Nashville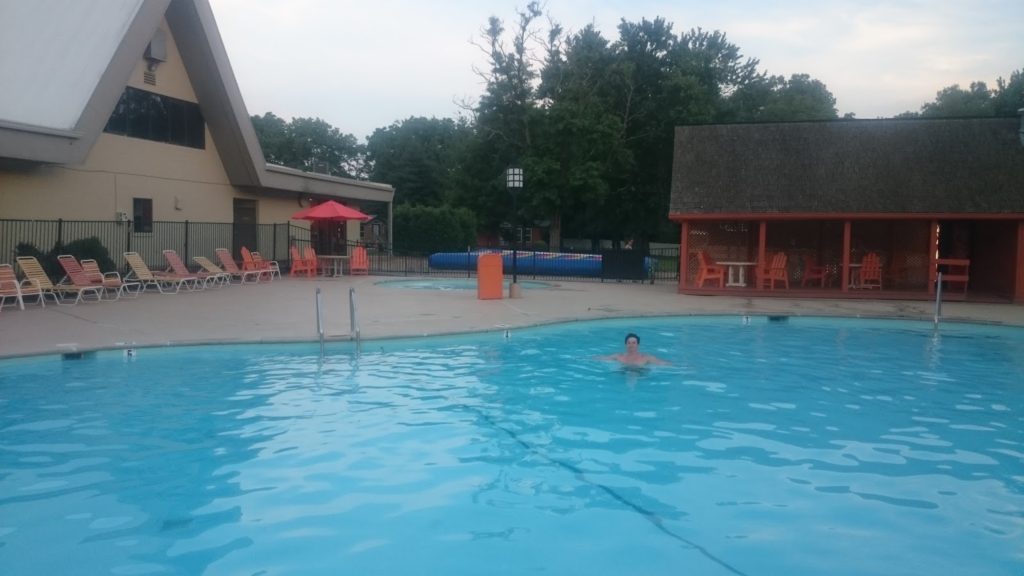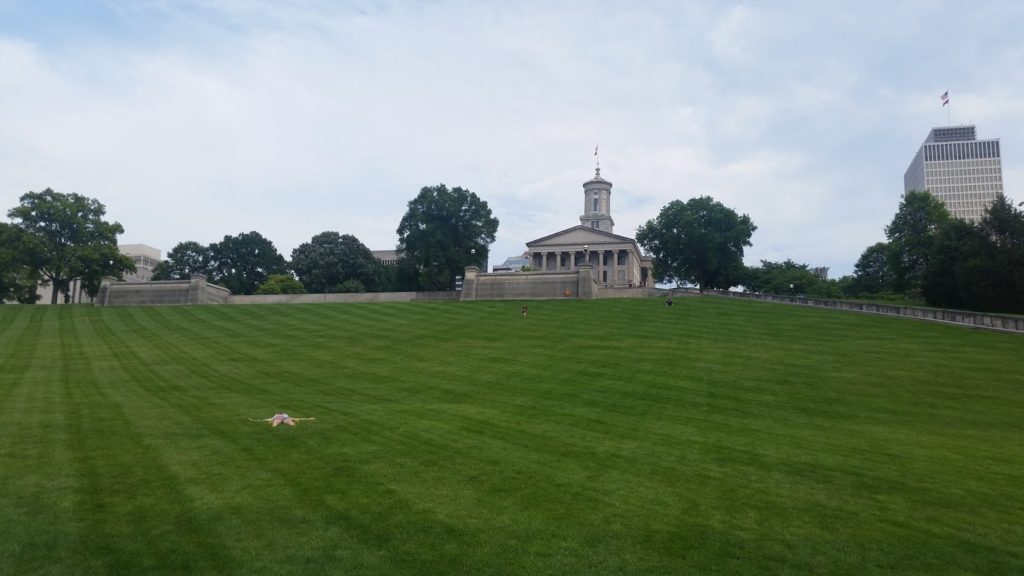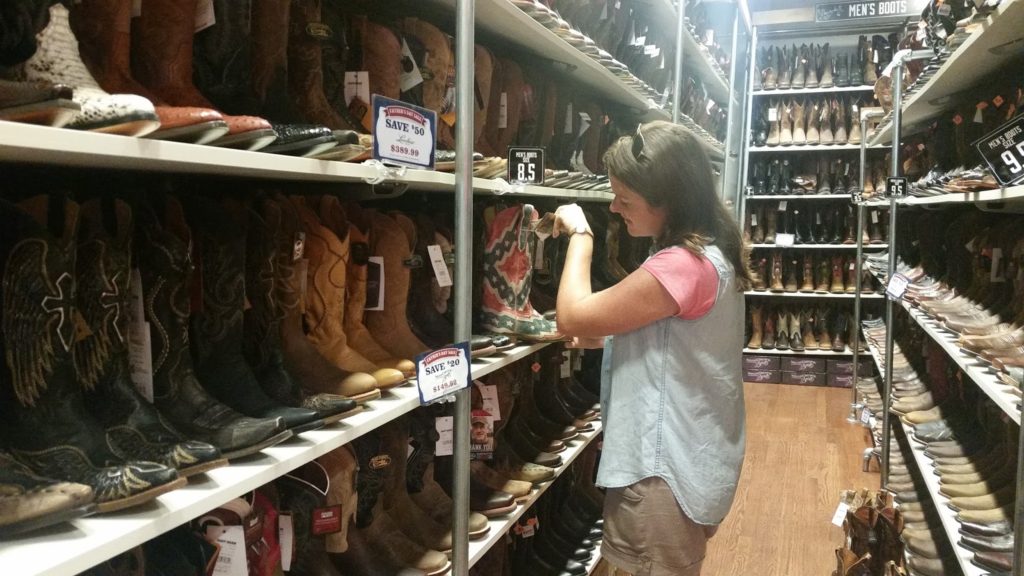 Where We Stayed in Nashville