Having to put the alarm on yet again, we wake at 9am. And as quickly as we arrived to Atlanta, it was time to leave again, but not before another delicious banana bread slice and coffee out on the deck.
With out bags all packed, we wait around until 10am so we wouldn't get stuck in traffic.
While we wait, Adam gets to look over Ricks Neal Morse collection of CD's which is quite impressive. We chat for a bit longer until we had to leave, so we say goodbye to everyone and then make our way downtown.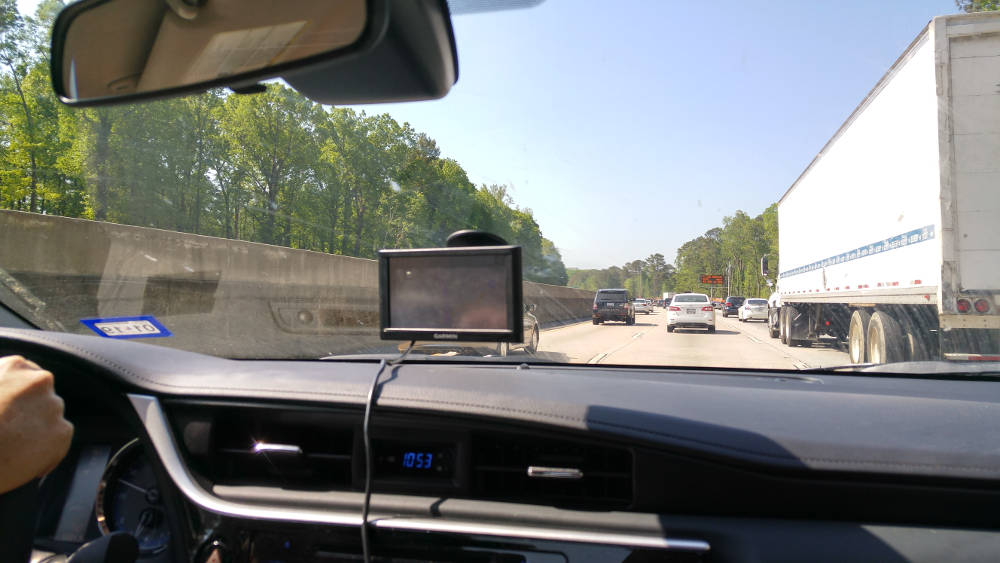 Downtown Atlanta
Unfortunately, we still hit some traffic, so by the time we get to downtown Atlanta and find a park, we are famished.
Luckily, there was a Jimmy Johns around the corner where we fill up on their sandwichy deliciousness for what would be the 8th time this trip.
We had about 4 hours to kill before we had to be at the airport for our flight to Miami. So we head over to The World of Coke… Yes an entire building dedicated to coke, its crazy!
It wasn't too bad of an attraction, they had a cinema showing all the old ads, heaps of old advertising and even had Coke tastings from around the world that would have been really interesting to taste, but thankfully we don't drink that poison anymore.
Right next door was the aquarium which we had planned to visit, but with not much time left to get to the airport we pass and decide to walk the city instead.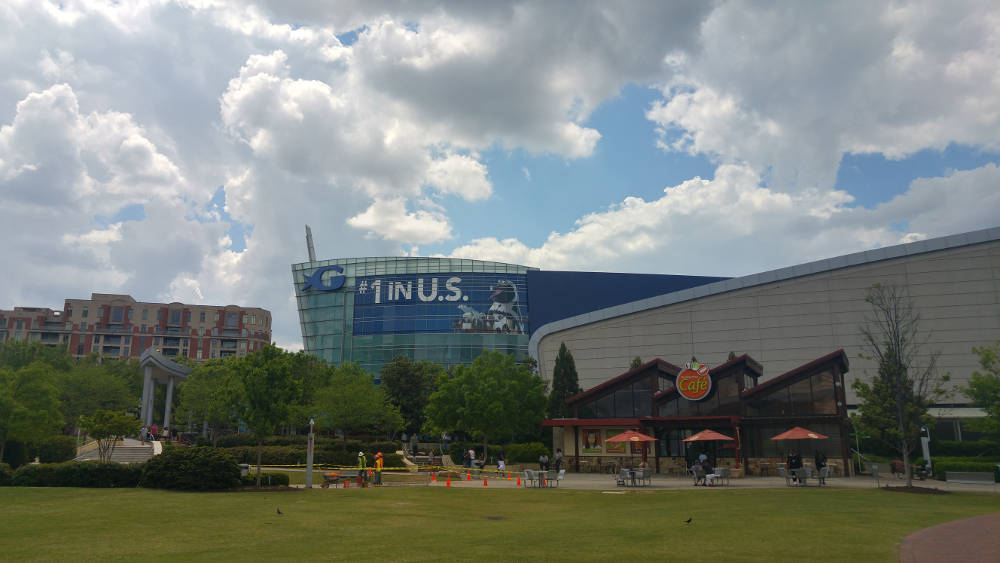 On our way we pass a cookie shop (yep we caved and got a cookie), the Atlanta Hawks stadium and even went inside the CNN building where the studios are.
We had also found a huge ferris wheel which would have cost us about $50 to go on, so we passed on that and headed to Centennial Park which was closed down for a beer festival! Just our luck!
Off to Miami
Taking this as a sign, we decide to head to the airport early. We have not had any luck with traffic and even though google maps say its only 15 minutes away, we knew better. And after a quick stop in at a petrol station, the trip took nearly 40 minutes!
We find the car return after a small hiccup (like the Thrifty entrance having spiked on the ground) we pull in and hand the keys back.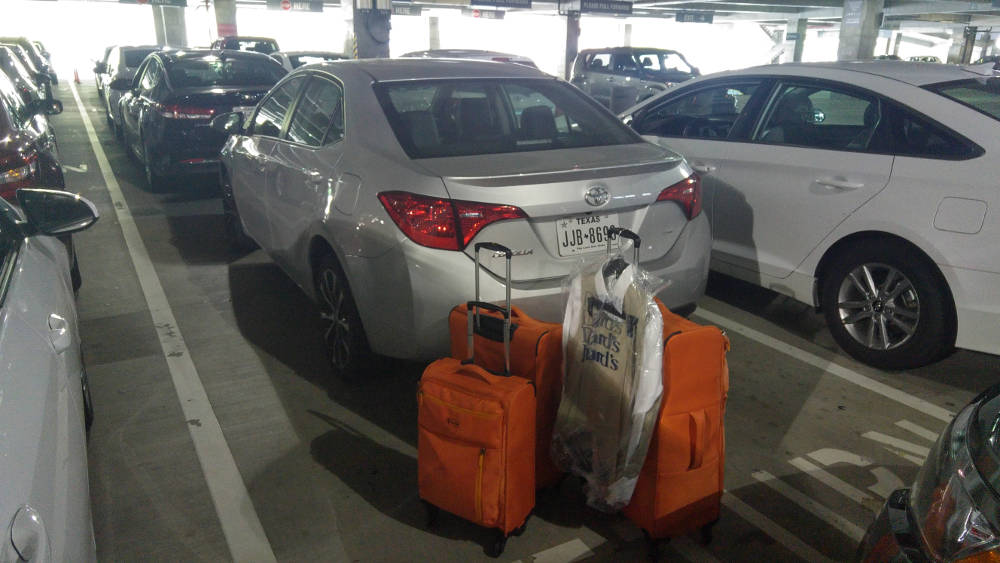 Its always a sad moment handing back the car that we grow so fond of. But unless we wanted to drive to Miami, we snap one more photo, and leave.
A quick shuttle ride to the terminals, we check in early and repack our bags before sending them off into the system. Getting on, we find a TGI Fridays after the long security screening and order up a black bean burger.
Then it was another train ride to shuttle B (seriously the biggest airport ever) and find a spot at our gate to charge our devices.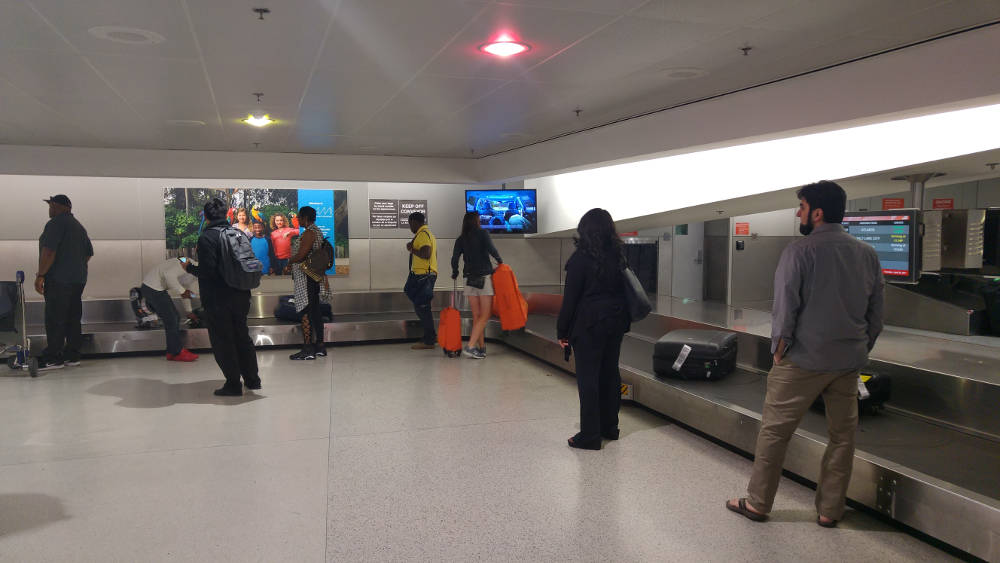 The flight was only 1.5 hours, so it went by quickly considering we didn't have a screen for entertainment. We also had a crazy drunk lady in front of us that kept us very amused, much to the embarrassment to her friends behind us.
It was about 11pm by the time we landed and got our bags, which I might add come off the baggage claim together and first, hell yeah!
So we call up the shuttle for the airport hotel that we booked, lady informed us that one had just left and we should see it in 10 minutes…
40 minutes go by until the bloody shuttle pulls up.. So it was after midnight by the time we checked in and passed out in bed. Another big day!
Tomorrow we check out Downtown Miami.
Atlanta Downtown Photos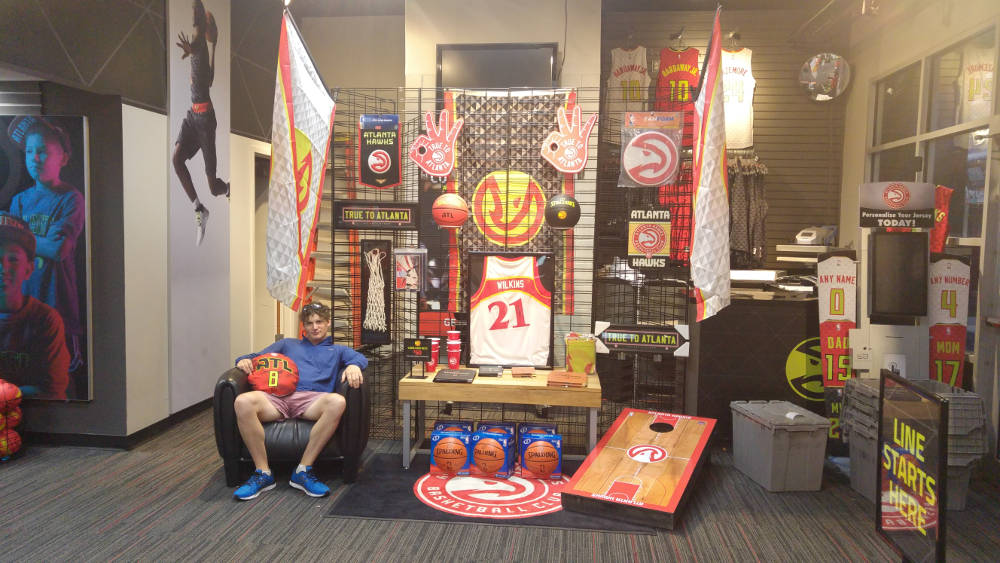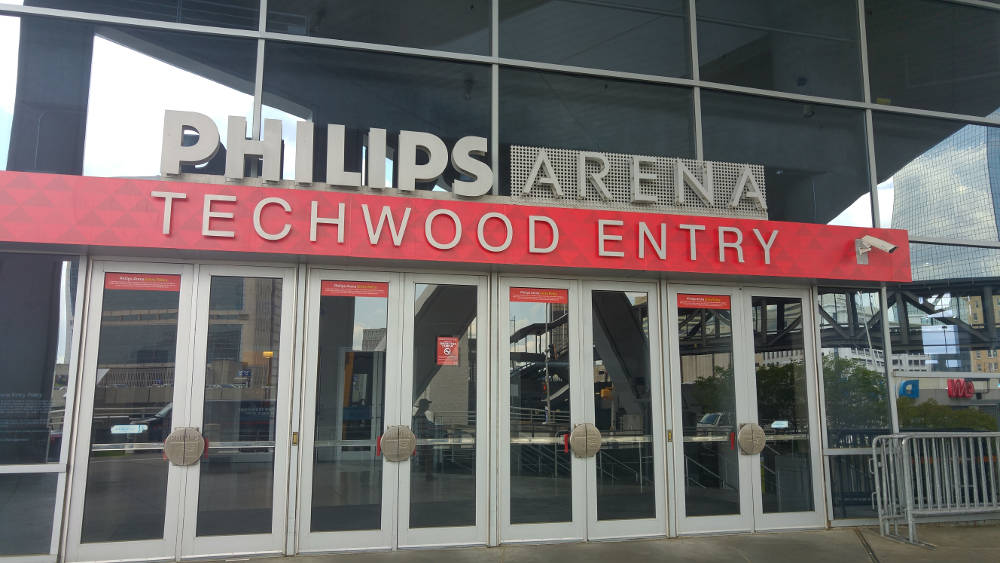 More Photos from Today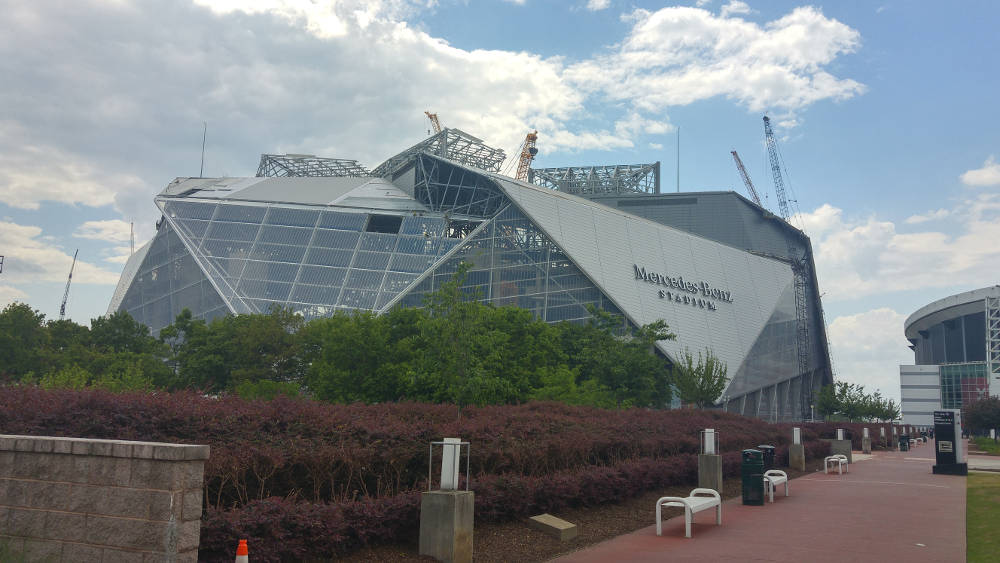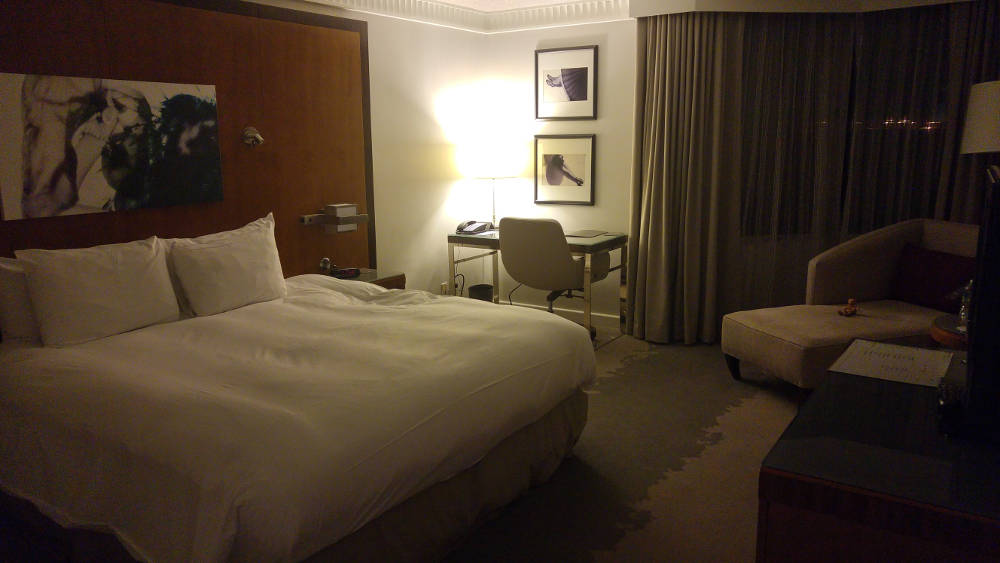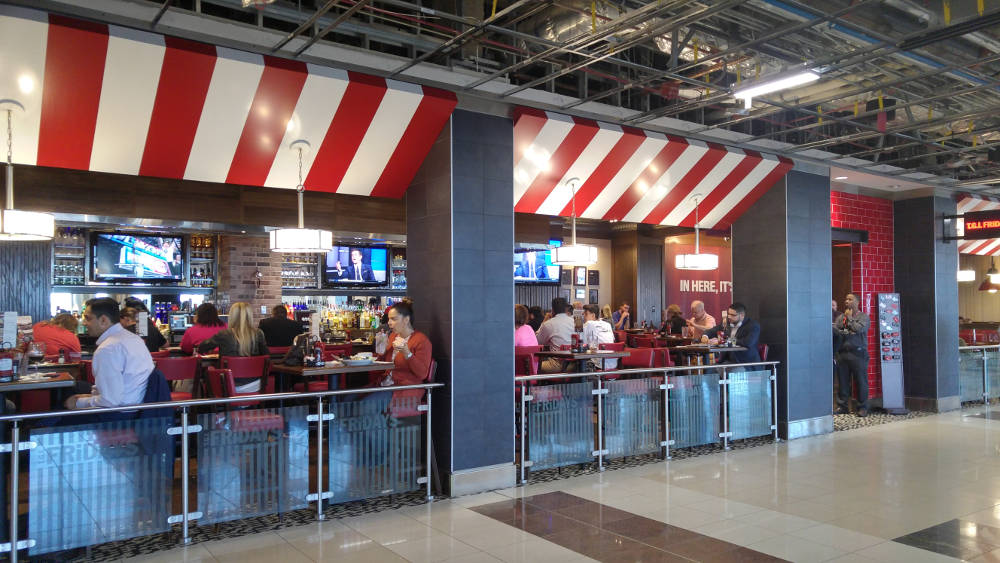 Where We Stayed in Miami