Finally a day where the alarm clock didn't have to be set and we could sleep in with no plans.
Being that we were in a pretty chic and comfy apartment we opted to stay in for the morning being as lazy as possible, it was divine.
Our stomachs eventually making us venture out into Kansas City we head to a pretty popular shopping spot called the Country Club Plaza. They had the usual offenders there with a few high end shops like Tiffany's.
We find a Panera for lunch which is like a bakery and meet the most awesome server there called Ron, we got to chatting and turns out he went to uni in Melbourne and even knew about AFL which was a first for an American, it was just a shame he chose Collingwood for a team…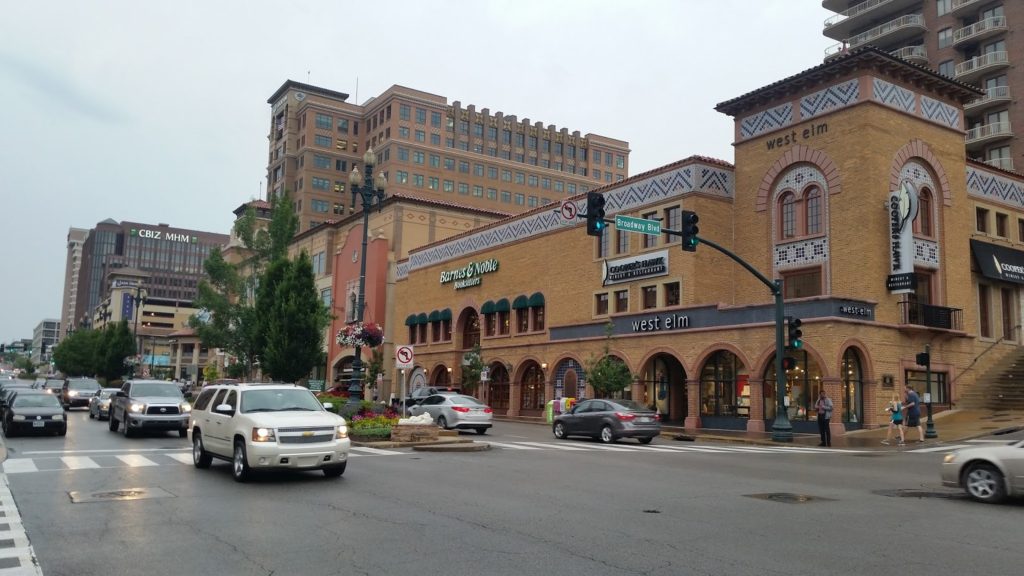 After a quick chat in line he gave us 2 cookies with our sandwiches and some dinner suggestions for later on, what a champion!
We head out and find a Barnes and Noble bookstore and walk out about 2 hours later with 3 books in hand.. Whoops!
Wandering around some more we find a very cool outdoor shop called Moosejaw and get the bargain of the century in a very cool warm jacket, this will come in handy for Colorado tomorrow as well as the Alaska part of the trip.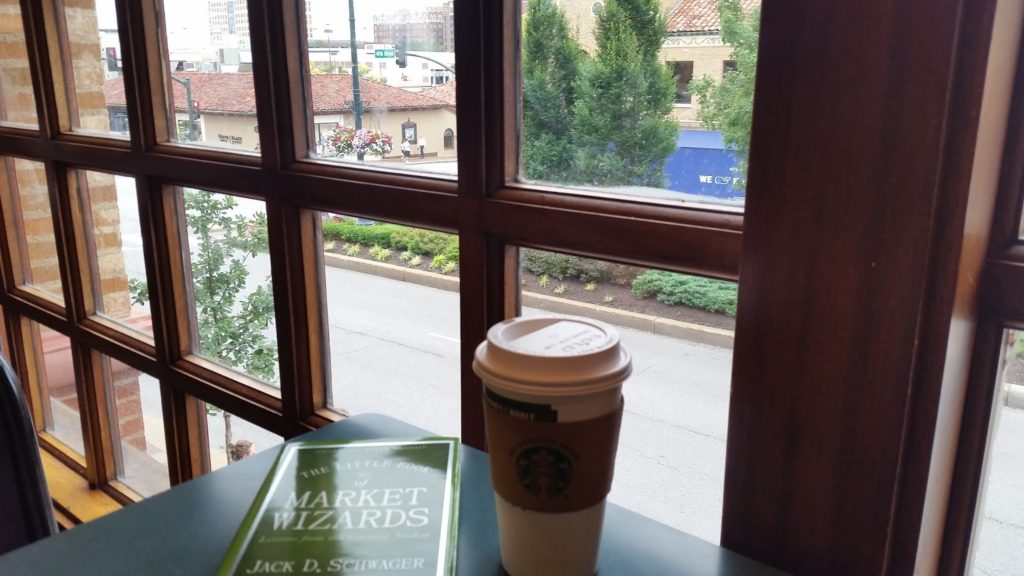 We stop into a few more shops until our stomach once again wins out and we head to Ron's suggestion of the best BBQ places in America called 'Oklahoma Joes'.
A quick 5 minute drive and we are pulling up to a scruffy looking half restaurant half servo, this was the place.
We wait in line that was coming out of the door for about 30 minutes, grab a menu along the way and order at a little counter, move further along the line, pay and then pick up.
Tables are pot luck with the limited space but Adam had managed to snag a good spot right at the front window.
We both ordered a pulled pork burger with coleslaw and a side of fries, it was deeeeeeelicious, no wonder it got voted the top 13 places to eat in the world before you die. Even the chips were top notch. Great suggestion Ron!
After getting out of the restaurant we decide to head to Walmart across the road, but not before battling the pouring rain.
We make a quick dash inside to stock up on supplies for our 10hr drive tomorrow, before coming back out into the rain which had gotten even worse. There were little ankle deep puddles that's how much it had rained.
Stuffed full and wet, we head back to our apartment, settle onto the couch and watch a movie about abolishing slave trade in England and also checked out the sunset on our rooftop, then it was off to bed early, tomorrow was a 10 hour drive and we weren't looking forward to it!
More Photos from Kansas City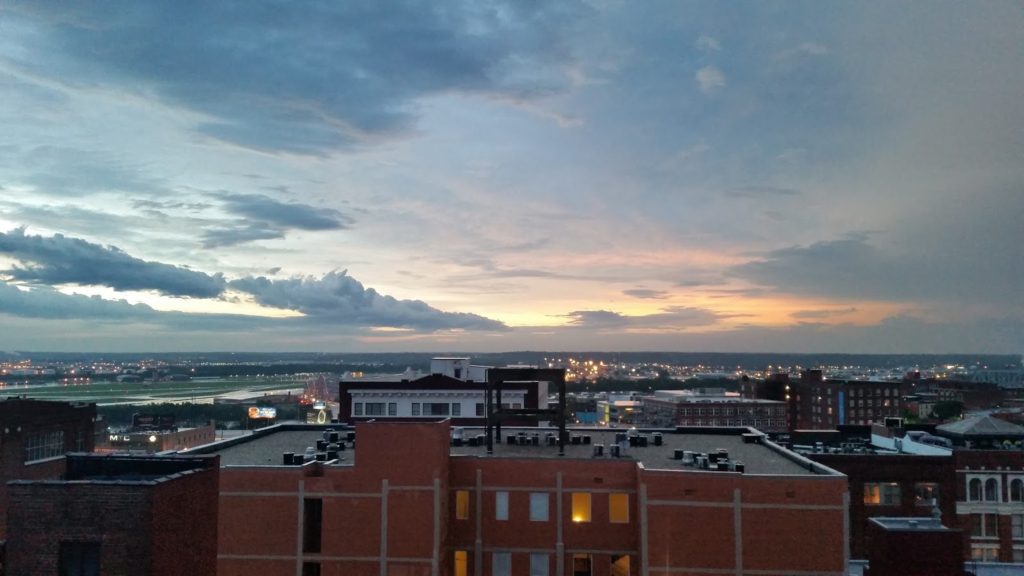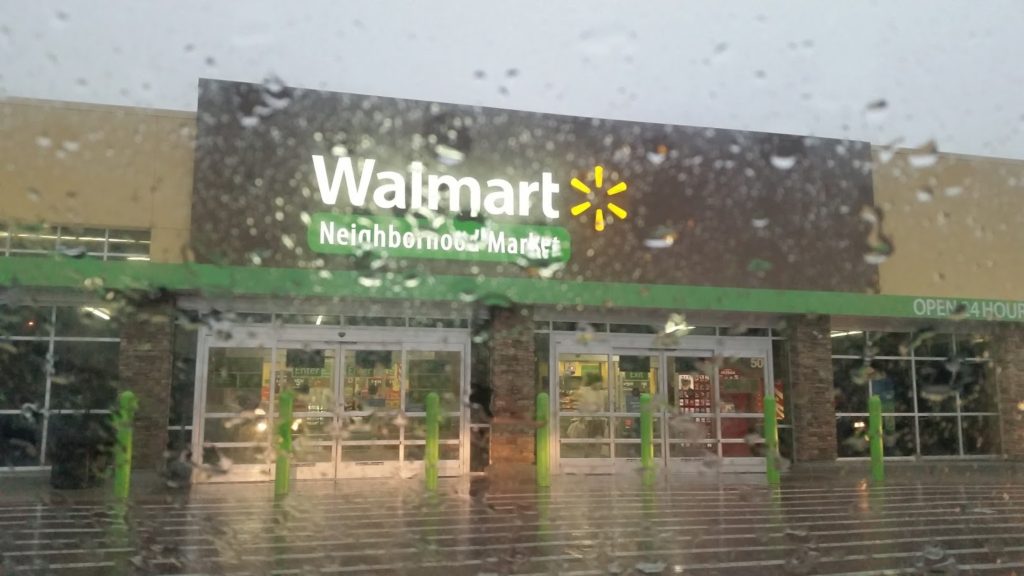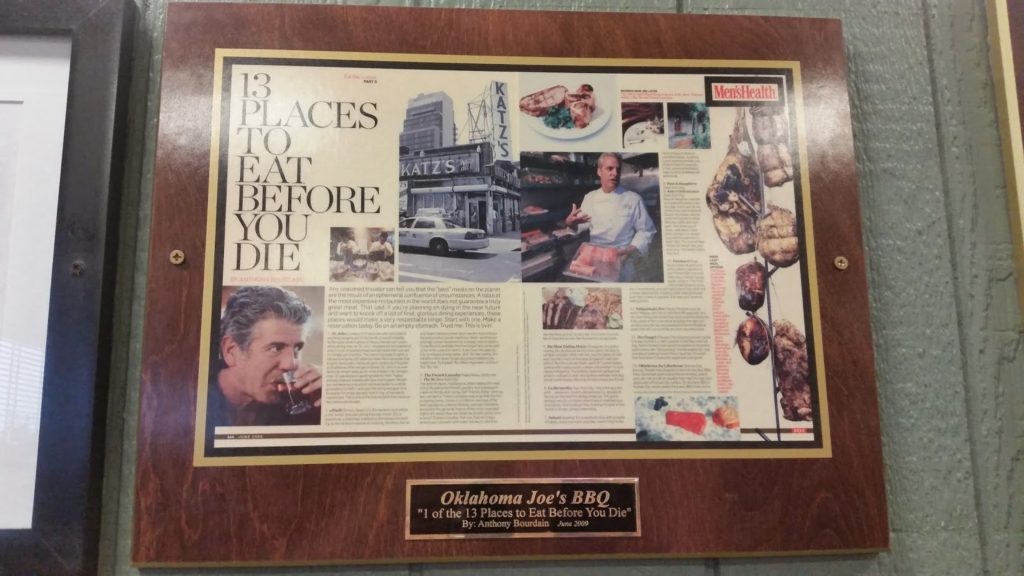 Where we stayed in Kansas City