Our plan today was to discover York in all it's medieval glory, so we planned to get up nice and early.
But as usual, we woke up nice and tired and were a bit lazy. Linnie watching one of her shows and me catching up on some work on the laptop.
The first activity was to do the wall walk while it was nice and early, but we went the wrong way and ended up near the end, so we opted to go get a coffee at Cafe Nerd (yes, Cafe Nerd, not Nero) and jump on Google Maps.
We decided to get a Red Bus ticket, one of those hop on hop off buses that take you around the city with a virtual tour guide. Our first stop was some museum with a Jurassic exhibition.
Ironically, the Jurassic exhibition wasn't even that good, we got more out of the regular museum instead. It was a history of York museum and it was very interesting indeed learning how the city came to be.
Next, we walk a few minutes up the road and come across the impressive York Minster; a massive cathedral built in the 1300s and the biggest of it's kind in the world.
We saw you could do tours, so decided on doing one. Well, that was until they charged you a shit load of money to do it.
Rather than give our money to a criminal organisation like the Catholic church, we decided to jump back on the red bus and continue our York tour.
Our next stop was lunch. We stumbled upon some festivities near The Shambles and there were some food trucks. Luckily there was a Mexican burrito type place and they had an amazing jack fruit wrap which was amazing.
After lunch we headed to the York Dungeons which was some good old fashioned fun. It was similar to the Amsterdam Dungeons we went on last year. All in all, good fun.
We continued our walk and stumbled on the Merchant Adventures Hall, which was an old hall dating back to the 1300s and was a structure that was pretty much intact to how it used to be centuries ago. Quite interesting indeed.
The York Chocolate Factory was next on our agenda. We arrived about half an hour early before the next tour, so stopped for a hot chocolate first.
This tour was a trip through memory lane on how chocolate was created and made famous in York. Best of all, we got to try a million different samples, including our own chocolate lolly pop, and we left feeling very fat.
You'd think after a chocolate tour we wouldn't be feeling hungry, but Linda suggested getting some chips when we walked past a chip shop.
We smashed them down and got some suncreen and supplies for tea, and headed back to the room.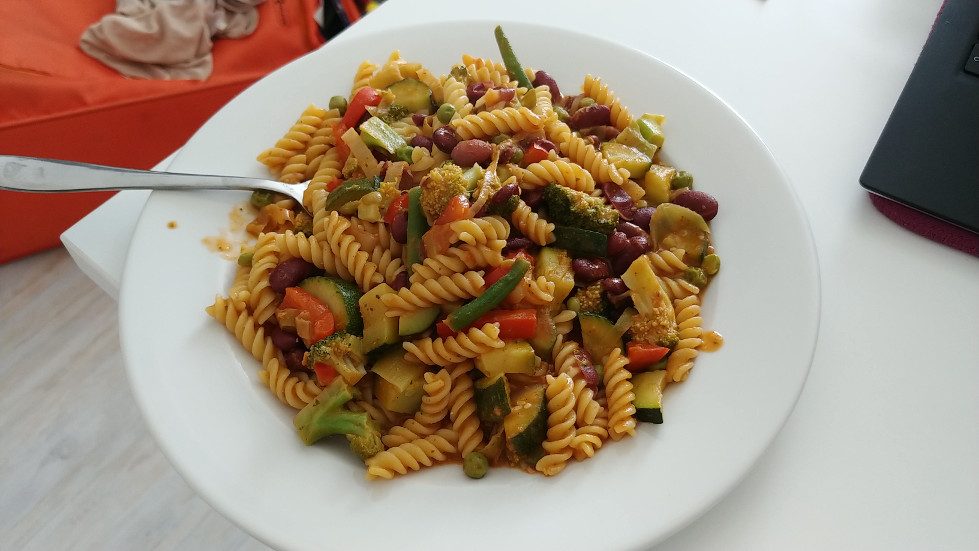 After a quick rest, we made another make shift tea and watched the Japan game on room television.
It was an epic game too, one of the best of the tournament. Japan took a 2 goal lead, before watching it disappear, losing 3-2 with the last kick of the match in the 94th minute. Poor buggers!
With the weather still nice, we thought we'd attempt the castle wall walk, finally. It was a wise idea, as we saw an epic sunset, plus got to do the walk in perfect weather without any tourists walking round.
It was beautiful and the perfect end to our stay in York. Next stop – Newcastle!
York Wall Walk Photos