And so it was, our first stop in Spain was at its end with a whole new city of Zaragoza to explore next. But before we pack our bags we needed more oats for our breakfast, so it was back to the little grocery shop and one last walk along the Grand Via in Madrid.
Sufficiently full and fuelled up, it was time to tackle the metro. We haul our bags back down into the depths of the subway system and jump on the train only to realise after one-stop that it was going the wrong way…
Oooops. A quick platform change and we are back on track. We only have to change onto one more line until we arrive at the bus station and find our way to the right area.
The bus pulls up and the driver opens the door and starts blabbering on about who knows what in Spanish, so we put our bags underneath and jump into our seats right at the very front, what a view!
Our front seats each had its own screen with "entertainment" to choose from as well as a lovely little desk. We were in for a great 4 hours of travel.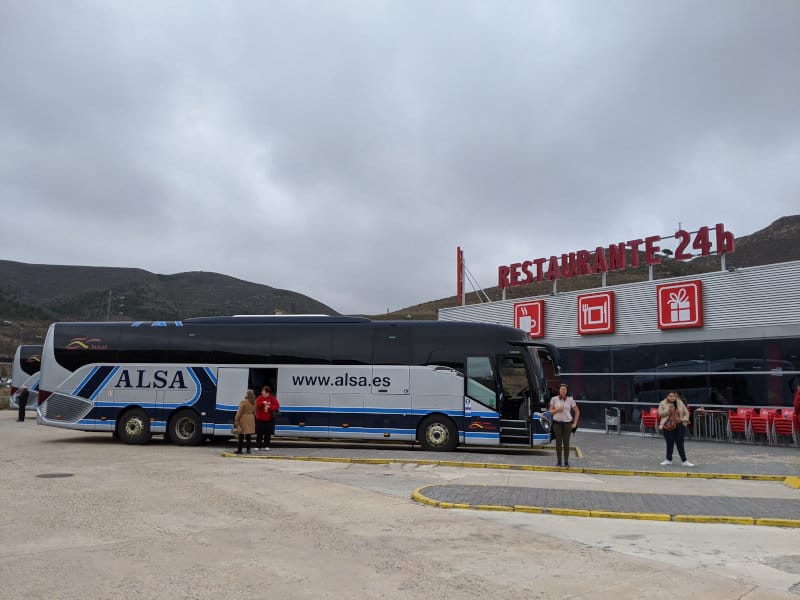 About 2 hours in, the driver pulls up to a servo… This was odd. He splutters something else in Spanish and everyone jumps off and goes inside, so we follow along.
There was a huge selection of snacks and meals and everyone was going to town. So we join in the fun and buy up on some bread rolls (seriously good bread in Spain) and some S&V chips to take back on the bus.
Back on the bus we continue our journey, Adam listening to Longmont Potion Castle, giggling away to himself and Linnie listening to the latest offering from Audible "The Rules of Backyard Cricket".
The 4 hours flew by and we were now pulling into the Zaragoza train station. The chubby driver waddles out and opens up the baggage area but doesn't open the door that has our suitcases in it.
A few failed attempts at hauling the door up ourselves we end up trying to ask him to open it. He looked a bit angry and from what I could make out, we put our bags in the Barcelona area which was the next stop, shame on us.
With no subway system in Zaragoza, the only options were a bus that took 40 minutes to get to our Airbnb or a taxi which will take 10, we opt for the taxi and he drops us right at our door. That was easy.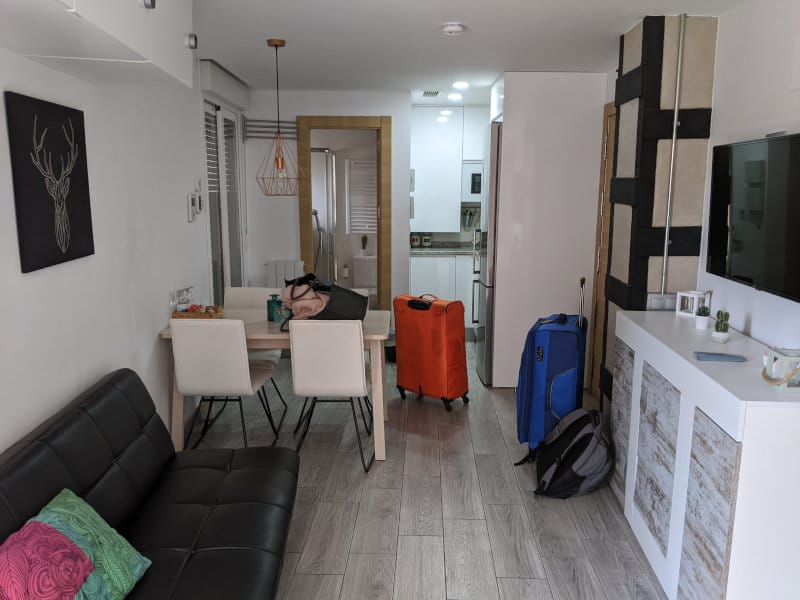 What wasn't easy was finding the floor and apartment number of our Airbnb which was non-existent in all the info he sent. Our host wasn't replying to any messages so played detective and went up a floor, listened at the door – heard people, went to the next floor – all silent, so we tried the code he gave us and it worked!
The apartment was bright, light and roomy, everything our last Airbnb wasn't. Opening the shutters on the windows we found a little terrace that overlooked some cafes and bars below, we have definitely scored here!
It was time to do some catch-up work so we grab our laptops and head out to find some Wi-Fi. Surprise surprise we end up at Starbucks. Damn them and their reliability!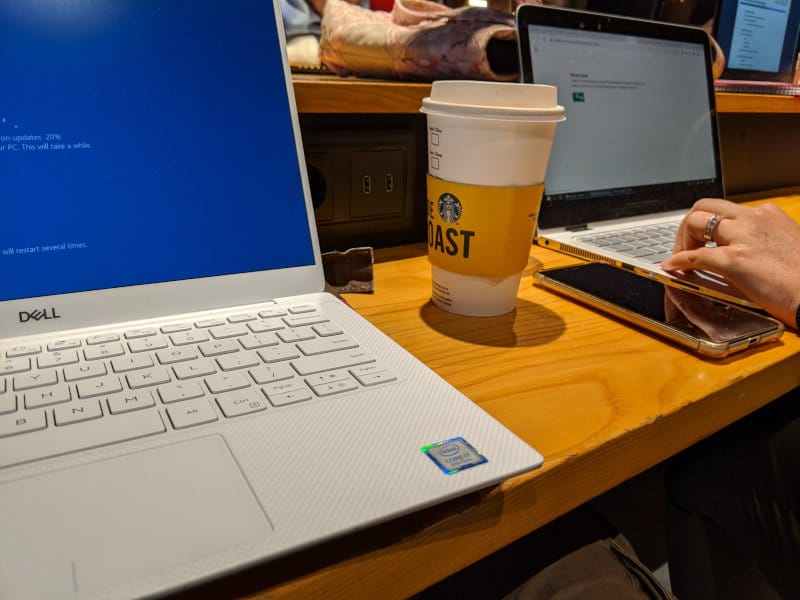 While Linnie got a lot done, Adams laptop needed a reset as it was being a shit, unbeknownst to him, there was a monster of an update waiting there to install, so after the reset he spends majority of the meeting watching a % meter tick over.
A big chunk of work done (for some) it was time to head back. We decide to spend the night in so we make a detour to yet another Día supermarket.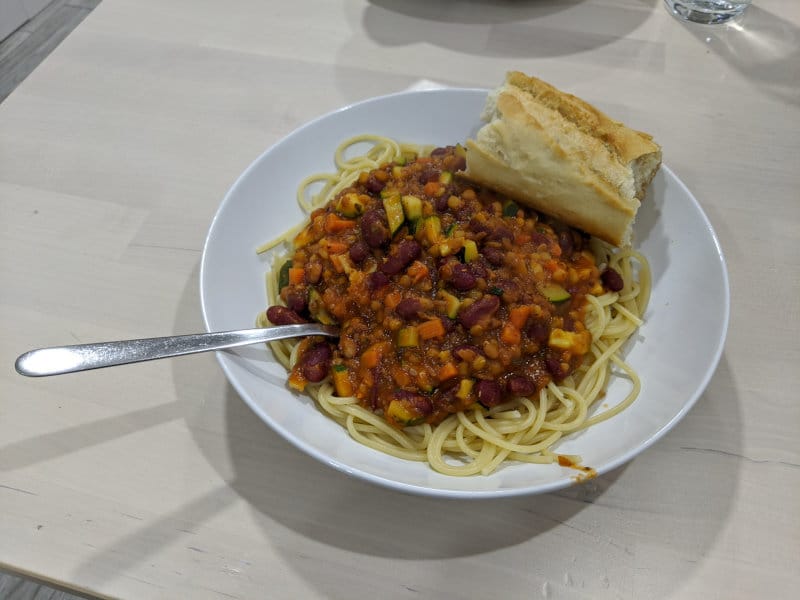 Luckily this one was much nicer than Madrid's, and we stock up on Spaghetti Bol ingredients costing a whole of 10 Euros for a big bag full of stuff. Cheap and chips!
Groceries in hand we cook up a feast in the tiny kitchen nook and sit down to an amazing home-cooked meal. (If I do say so myself!)
We settle in for the night and gear up for a big day of exploring Zaragoza tomorrow.
More Photos from Zaragoza
Where we stayed in Zaragoza