Yet another early start we are fed and on the road by 9am, quite sad to be saying goodbye to Bath and our beautiful home for 2 days.
Our first stop was a huge maze at Longleat about an hour away. We pull up and find out that the maze is inside a theme park and it would cost over $60 each…
Not THAT keen on seeing the maze, and not having enough time to spend all day at a park, we have to do U-ie and continue on our way.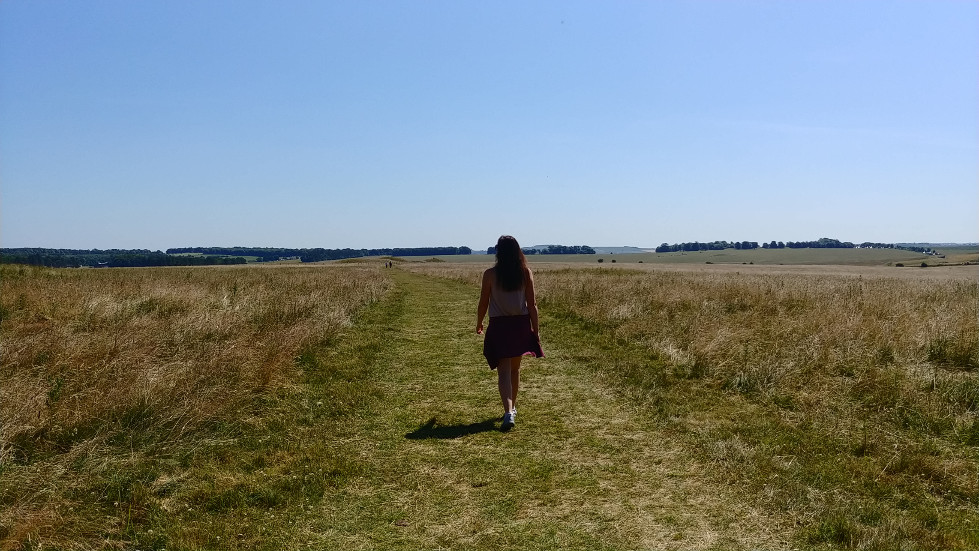 Next was one of the most anticipated stops of the trip and Adams favourite, Stonehenge!
Pulling up to the carpark, we meander up to the ticket office and get accosted by a lady trying to get us to spend $120 on a 12 day pass so we can go to other locations as well.
With Stonehenge only costing $40 we flatly refuse and she seemed to take some offence. Clearly loving her job too much.
Tickets in hand we decide to walk the 20 minutes along the road instead of getting in the bus queue. It was the sunniest warmest day yet, we were not wasting this on a bus with sweaty tourists.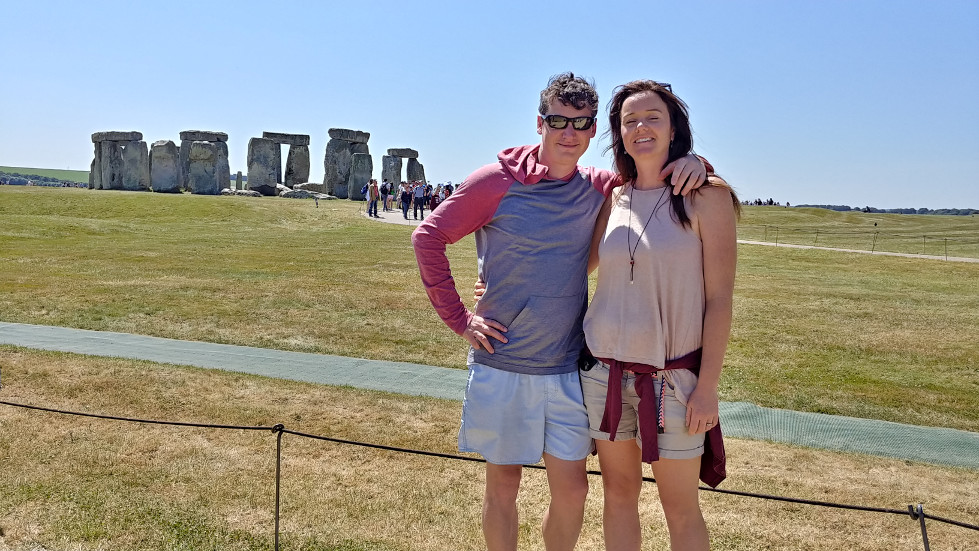 As we walk we find a side entrance to another site that had been found, so we take this route and see ancient burial mounds and get to walk through the paddocks taking the same path as the Durids did way back when.
Finally, we can see the stones off in the distance and we make our way over, taking, of course, one wrong turn along with 2 other couples. Its hard being directionally challenged.
Walking up to the stones we take in the mysterious structure from all angles, only being able to walk in the roped off areas about 20m from the stones themselves.
While they were just big stones sticking out of the ground, there was something about them that made it so hard to look away. Maybe it was that no one really knows what they were put there for, or that they are 4500 years old.
Stonehenge Photos
They definitely held some sort of mystical power that no one can explain.
Time to head back, we see the line for the bus and decide on the walk again. Probably not the best idea as we were already a bit tired and thirsty and the sun was blazing away, but we could see cows in the paddock along the path and cant resist saying hello.
Back at the ticket building, we head in and have a look at the museum/expo about everything there was to know about how the stones were erected and the history of the area.
Very interesting, it even had a recreation of what a man would have looked like back then using a set of bones that they found in one of the burial mounds.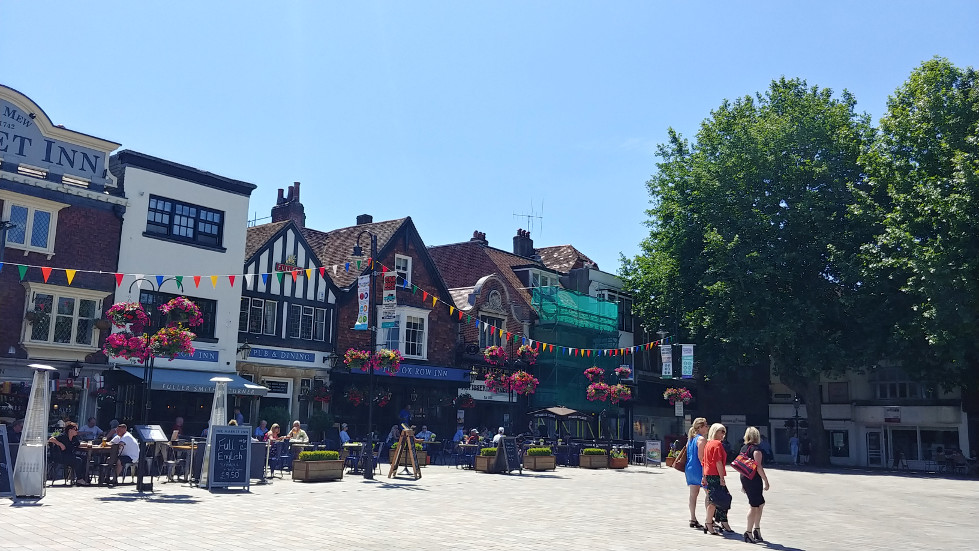 All up to speed on everything Stonehenge, it was time to find some lunch. The café there was absolute crap, so we drive out and stop at the next biggish looking town called Salisbury and go on the hunt for some food.
Adam discovers his favourite, an egg sandwich, and Linnie settles for a mexie bean wrap. Then it was onward and upward to Brighton!
The one thing we have found is that England LOVE and I mean dearly love, roundabouts. You can be driving along at 110kms per hour and then bam, a roundabout in the middle of the highway.
So it being a glorious day, and us heading to Brighton, a beach town, we hit a fair load of traffic. And having a roundabout every 20km with a bank up of cars all wanting to go to the same place, it made for a very tedious drive in.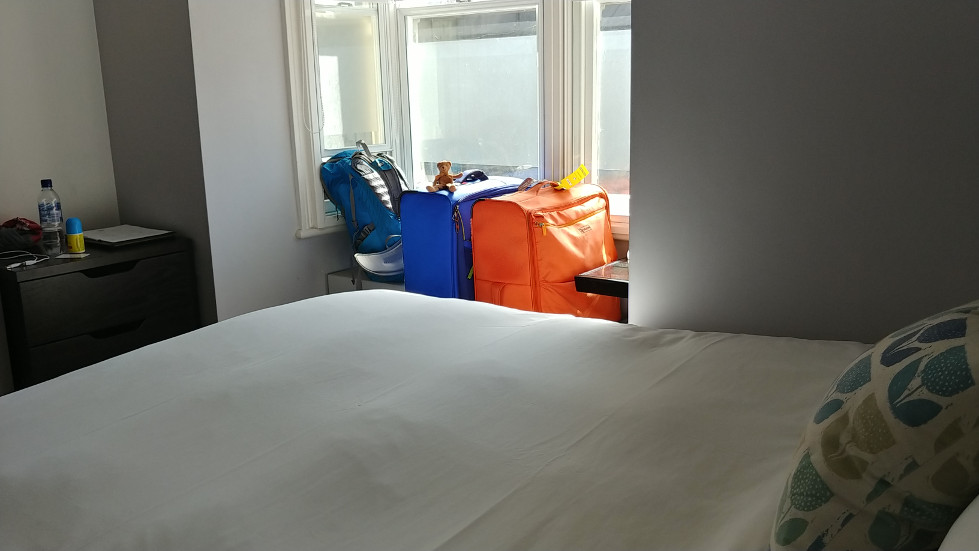 At one point, nearly in the city, we get stuck at a combination of a set of lights, a merging lane and a roundabout. We were here for near on 20 minutes just crawling.. arrrrrgh.
FINALLY, we find our hotel after having to go round the block from missing it the first time we drove past, we take up the entire narrow street while Adam, Dave and Eric from the hotel pull out all our bags and then Dave jumps in the car with me and we find a park a block away.
Fair to say parking in streets that are nearly not even wide enough for one car is a chore, Dave said that if he didn't go with his guests when they parked, they would come back half an hour later red-faced and stressed.
Well I'm sure we had red faces, and we were a tad stressed, dehydrated from the day's activities and both of us had raging headaches.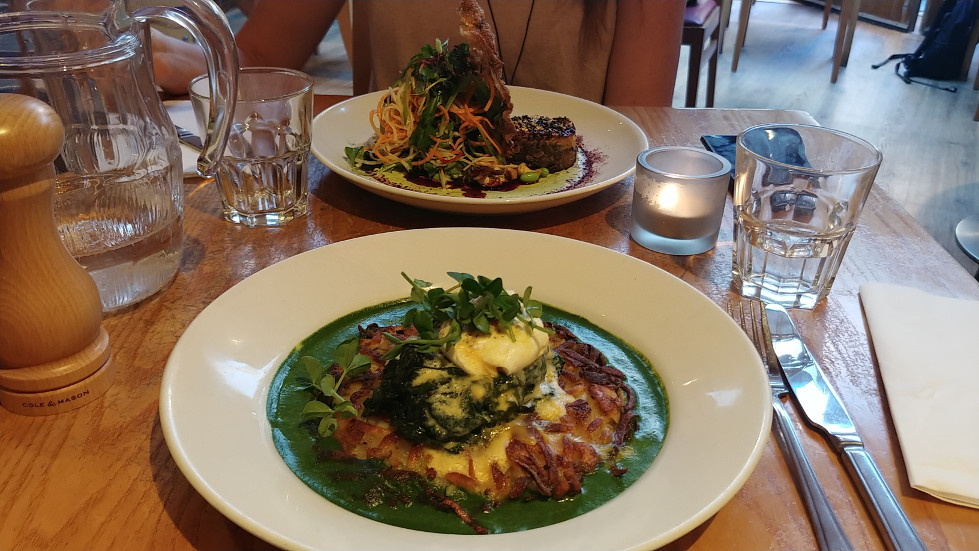 We rest up in our tiny room and down about 3 bottles of water. Feeling a tiny bit better, we go for a walk along the pier where Adam finds himself a white chocolate ice cream which I'm sure did wonders for the headache.
A recommendation from Dave our hotel dude, we head over to Terre A Terre, the award-winning, world-inspired vegetarian restaurant and order up some pretty damn amazing tasting food.
First up we had Korean BBQ Cauliflower which was bloody delicious. Then we had an aubergine sesame crusted terrine type dish and a potato rosti with a poached egg and pea puree. And along with the 2 jugs of water that we downed, it was just what the Dr ordered.
Time to hit the hay, we had had a long day and needed a longer battery recharge tonight for yet another long drive and more adventures that will lead us to Canterbury in Kent.
Brighton Photos
Where We Stayed in Brighton