The alarm buzzing away bright an early, we had a quick breakfast and make our way to the Cotswolds, which is a pretty big area filled with picturesque villages.
Going off our road trip that we conjured up last night, we drive through our first stop of Cirencester and stop for a coffee and a croissant along a stone-lined street.
Next up was the little village of Bibury and then Burford and then we finally get to our rest stop Burton on the Water.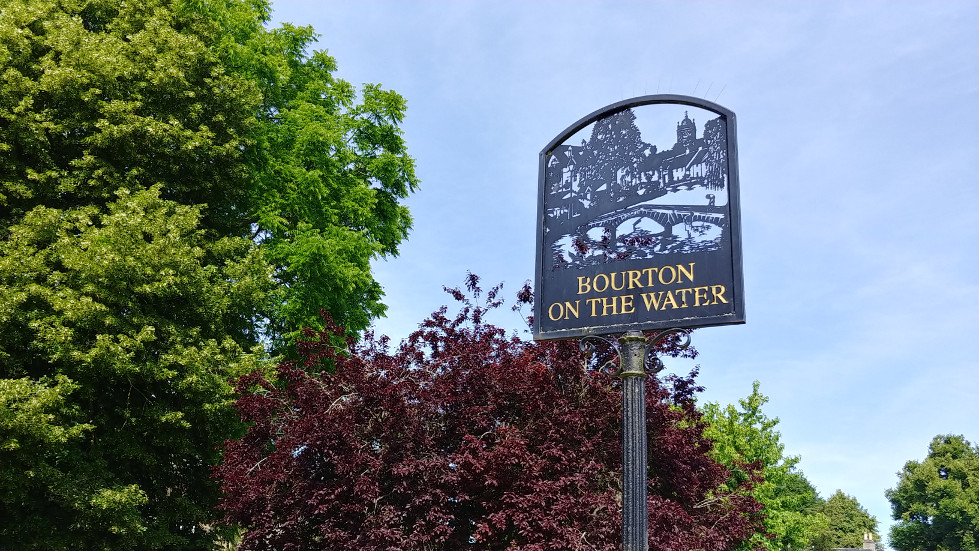 If you picture a little model town all dressed in trees, grass, little cottages and stone buildings, a stream with rows of little stone bridges, then you would be picturing Burton. It was as pretty as a picture.
We find a farmers market tucked away in a car park and buy up big for dinner tonight off a very friendly farmer who offers us some great things to see on our drive tomorrow.
Then we grab a strawberry smoothing off the strawberry farmer, a huge cob loaf from the baker and then head for the stream to feed some ducks. To Adam's delight there were oodles of mallards and boy did they love the cob!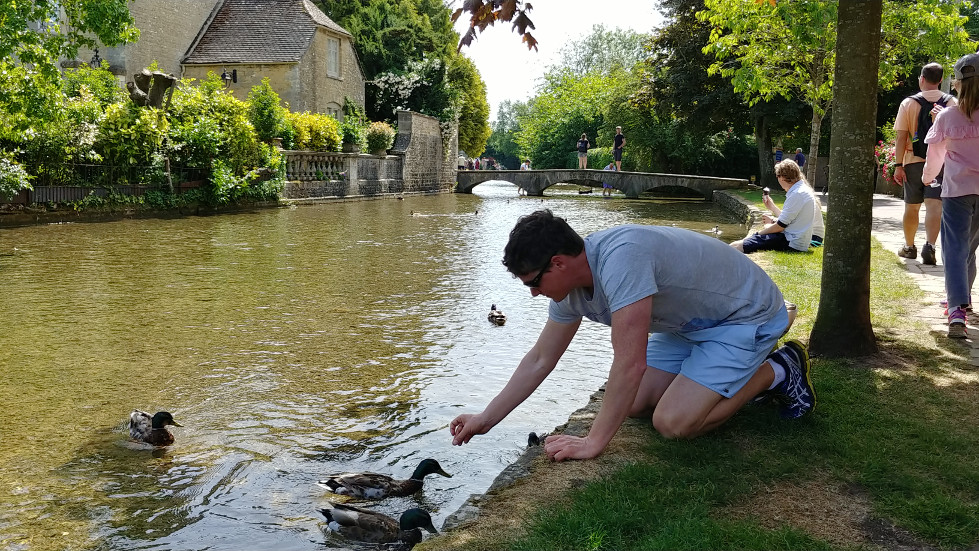 Not realising how late it was getting, we head back to the car, we had an England vs Panama match to watch at 1pm and it will take an hour to get back. We load up the GPS and have a 50 minute drive, that gives us 10 minutes to park and get to the live site that we were at yesterday.
Once we hit the highway we floor it, shredding minutes off the arrival time, until.. Boom, we add 10 minutes onto the arrival time.. WTF?
How did this happen? We assume a turn off was missed or the road had changed or the maps were out of date, Argh, we were going to miss the start!
And then Adam had the brilliant idea of stopping in Bristol instead which was only a 10 minute drive away instead of 40 minutes.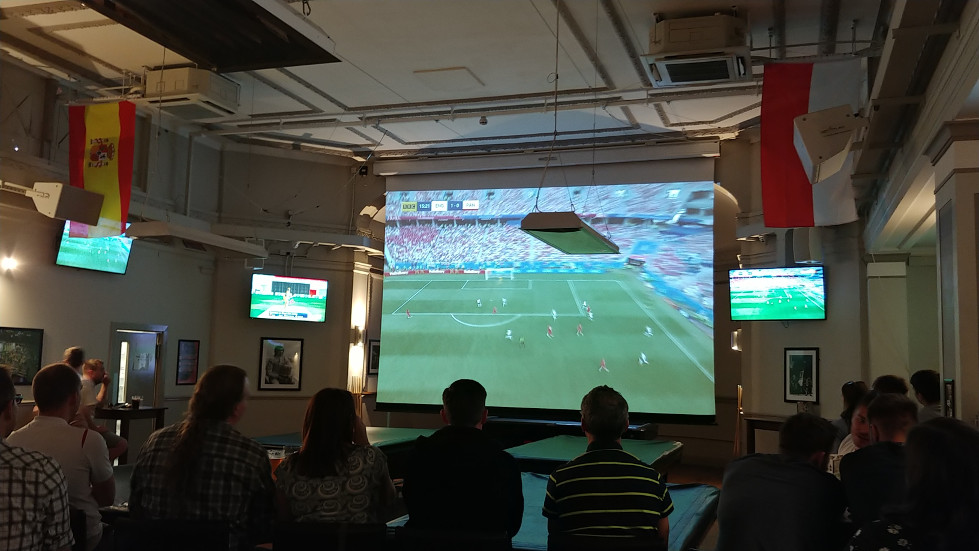 We search out a packed sports bar, park, and make it in just as the game was starting. And what a game, 5 goals to England in the first half with the first one sending the room into a frenzy of cheers and chants, it was a madhouse!
At half time we duck out for a breather from all the action and find the most delicious falafel bar which made a mean falafel salad bowl, quite possibly the nicest thing I've eaten in a damn long time.
Hopefully, these guys are a chain and I find them again.. Until next time falafels!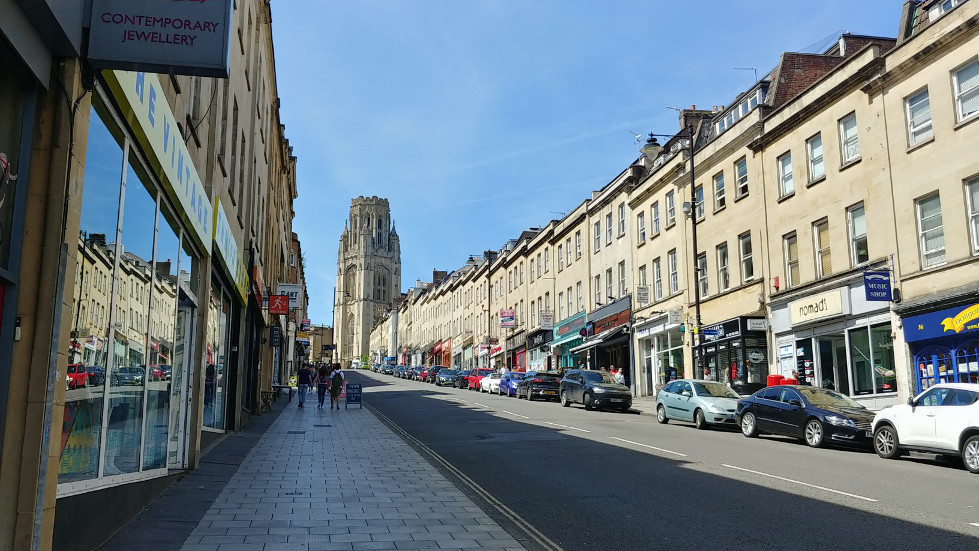 We head back up to the sports bar and see yet another goal from the English, this game was all kinds of crazy! With the game pretty much won and done, we decide to go and explore a bit of Bristol before we headed back to Bath.
Heading down the main street we see a huge cathedral and go inside for a gander, then we head further down the road and see the docklands and Bristol University.
Making our way back to the car we spot a hot chocolate cafe and order our usuals, a darkie and a milky. Luckily we had these in hand as we made it to the car and noticed a bloody parking ticket stuck to the window. Arrrgh…
The park was too good to be true. a 35 pound fine… However, upon reading the back of the ticket, you can go online and dispute it. So taking this as a challenge, this is exactly what I will do. Stay tuned for updates.
Finally pulling into the driveway back in Bath after a detour ridden drive out of Bristol, we see our hosts Katrina and her husband sunning themselves in the front yard.
They went on to say that Bristol has changed so much and had a lot of upgrades along the roads, so that was why our GPS was sending us to non existent roads and around in circles.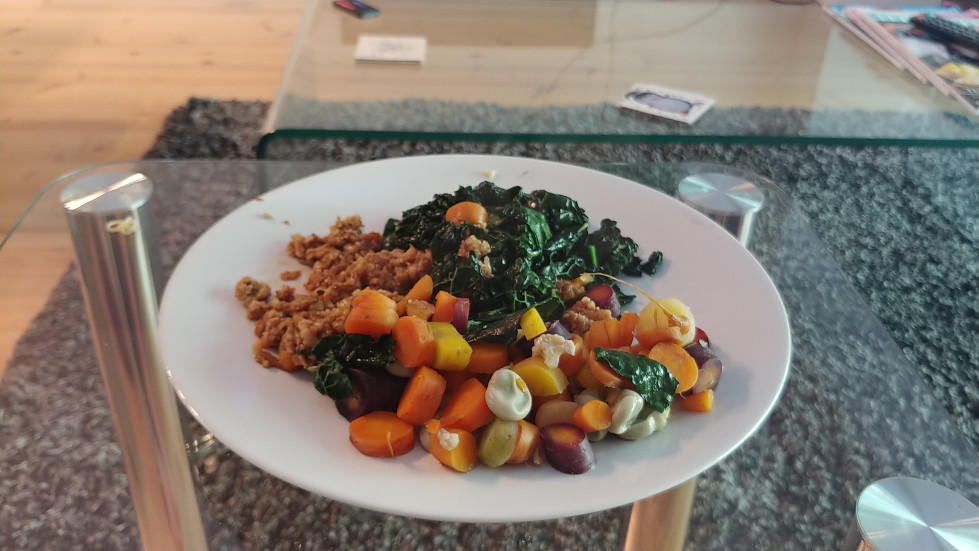 We have a nice long chill session down in our apartment. Linnie again taking refuge on the garden swing and Adam doing some work on his laptop while watching the next World Cup game Japan vs Senegal.
Time to make our farmers market dinner now and with a bit of pizzaz and creative flair, we whip up a cauliflower rice nourish bowl with steamed heirloom carrots, broad beans, lightly sauteed Tuscan kale leaves with a dash of black bean sauce. It was actually quite good, we were proud of ourselves!
After doing a mountain of dishes, we head back out and make our way down to see the jewel of the city, the Roman Baths. And what a well run and beautifully presented showcase of the baths it was.
With artifacts dating back 1000's of years on display, the baths preserved and shown to perfection and the audio tour was so informative, we ended up spending nearly 2 hours just wandering around taking it all in.
We stagger back up the hilly Bath streets for the last time this trip. We were really going to miss this town that seems so frozen in time.
A well-kept sanctuary that has a special sort of uniqueness about it that we have never seen before anywhere else.
And with the night being warm with just a hint of a breeze, and near on every flower out in full bloom, it was like someone had sprayed a different scent of perfume around every corner, it was simply delightful.
Back in our apartment for the night, we throw in some toast and tuck in for a movie and trip planning before bed. Tomorrow was a day of bucket list checking off with Stonehenge being high on that list for Adam.