After 3 days of cloudy drizzly weather, we awoke to brilliant sunshine and clear skies, England has reunited us with its unusually beautiful weather.
We head downstairs for a quick breakfast that proved to be a bit ordinary with only boxed cereals, and a bowl of uncut fruit. Boo.
Saying goodbye to Flint's new friend Huggie, we set off on a tour of the towns. Our first stop being Leeds, about 2 hours away.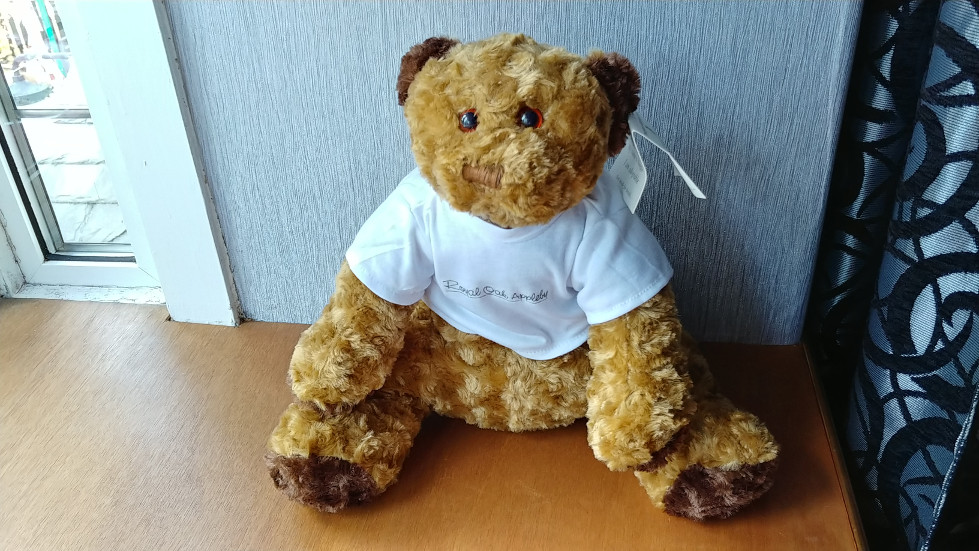 The 4th largest city in England, Leeds was quite huge but we manage to find a park and go for a wander.
Feeling hungry from the lack of breakfast and the long drive, we find the CBD and run right into a falafel van smack bang in the middle of the street.
Two falafel wraps later and a couple of cucumber-dipped hummus pieces, we were full and content.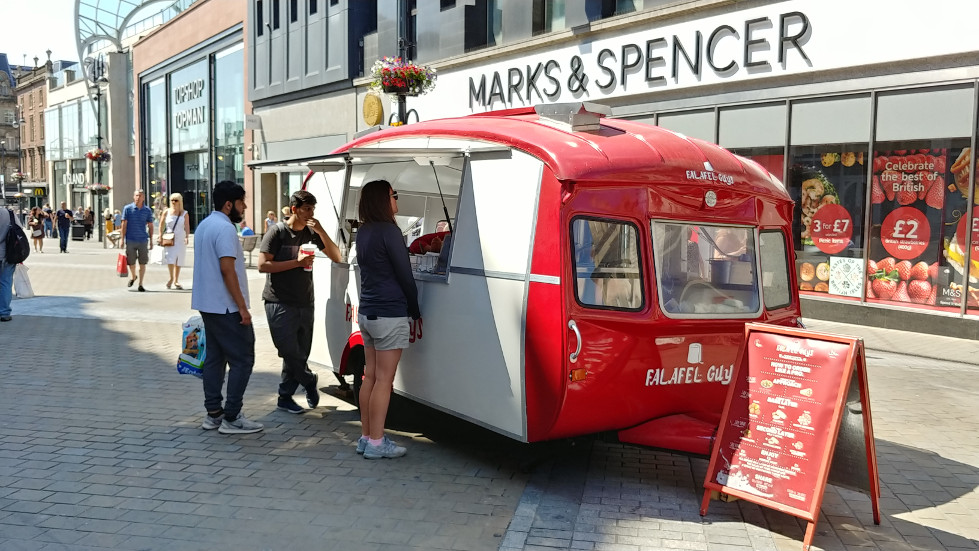 A quick walk around the city centre having a look at a market, we make our way back under a rather prideful rainbow bridge and jump back in the car, this time heading to Sheffield.
About a 40 minute drive, we end up taking a tour from the comfort of the car through the city and the outskirts.
Much like all the other medium-sized cities we had been through in England, the suburbs with their two-storey houses lined up one after the other and the centre with its shopping mall and pubs on every corner.
So we head on out, this time to Chesterfield. It being a delightful little town we park in a supermarket car park and head out to explore.
We find a very weird looking church spire that looks like something out of Harry Potter, all twisted and slanted.
Right next to the church was a graveyard, but another weird thing was all the headstones were just stacked up neatly along the side stone wall. And weirder yet, there was a cafe just over the wall with people eating outside.
We have a wander around the little shops and find yet another market, I guess it is a weekend, and end up stopping in at a bakery for a takeaway scone with jam and cream. We would miss these being a staple back home.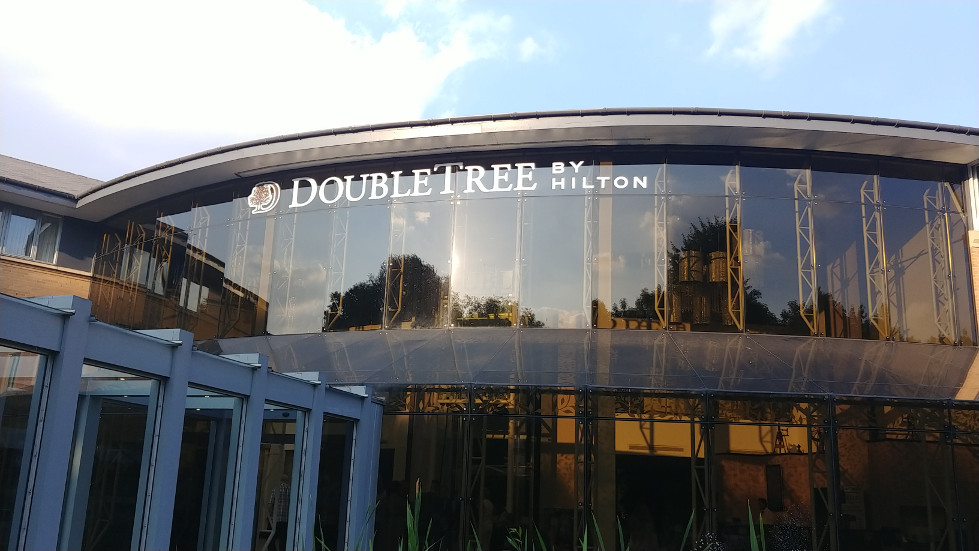 On our way to our final stop of the day, Nottingham. Yes of Robin Hood fame.
On our way, Adam hears on the radio that the local team Notts County were playing a friendly match against their rival town Derby County.
The twist was that the game was due to kick off at around same time we arrived into town. We couldn't resist seeing some local sport, so we check into the Double Tree, grab one of their famous cookies, and make tracks to the stadium.
After stuffing around trying to pay for parking with a stupid online payment option, we finally get our parking paid for and make our way over to Meadow Lane to see all the action.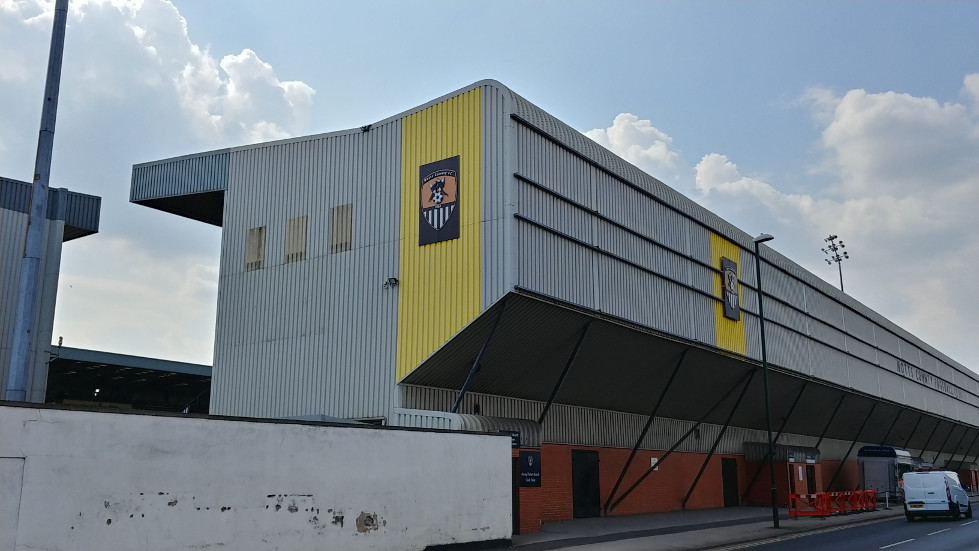 Our ticket purchased we go inside to find out seat. Showing the user our ticket, he shrugs and tells us to just sit anywhere. Good old friendly games.
Adding to the excitement was that it was  Frank Lampard's first game as manager of Derby County, so there was plenty of excitement about this.
Derby were a Championship team that just missed promotion to the Premier League last year, whereas Notts County were a League 2 team. They played like one too.
The match ended 4-1 with the away side running rampant. It was also special to watch Notts County play, as they are the oldest professional football team in the world.
After the game, we make our way back to the car, the city centre being a bit too far to walk to, and drive to yet another parking garage and slot our little i10 away for the afternoon.
Spotting a big bunch of people along one of the many main streets, we stumble upon a summer carnival all set up with rides, cocktails and sand.
Getting into the summer spirit we buy a couple of punnets of berries and soak up the summer fun.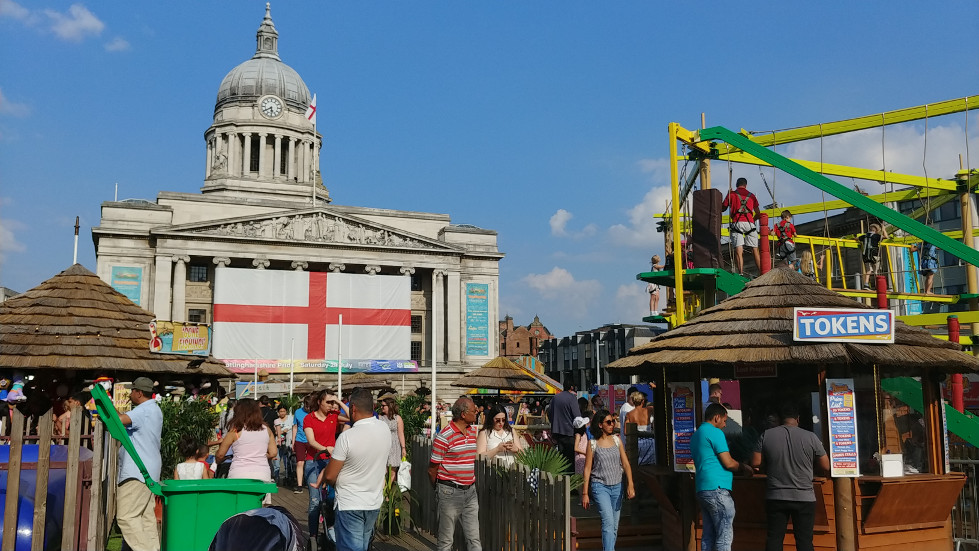 Starting to feel tired from all our travels today, it was time to refuel with some very very delicious Thai food.
While we were eating, we both casually look out the window and to our astonishment, we see the dude that was busking the other day that Adam talked to.
What there the odds?! The place we saw him was a 6-hour drive away and he just happened to walk past the very window of the very restaurant we were eating at! Bizzare!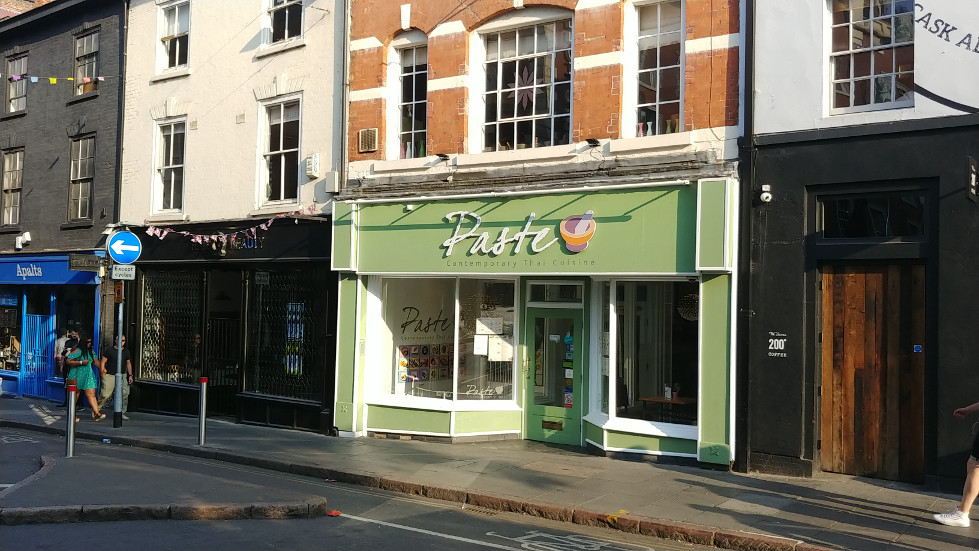 An entree and a main later (and a waiter drenching a table of customers), we rush out in the direction of the busker to see if we could find him, but alas no, he was nowhere to be found.
So it was back to the car and back to the hotel for the rest of the night, I'm sure or upgraded king bed will serve us very well tonight.
We spent the rest of the night chilling out in the room, with Linnie watching The Mummy and The Green Mile on the telly.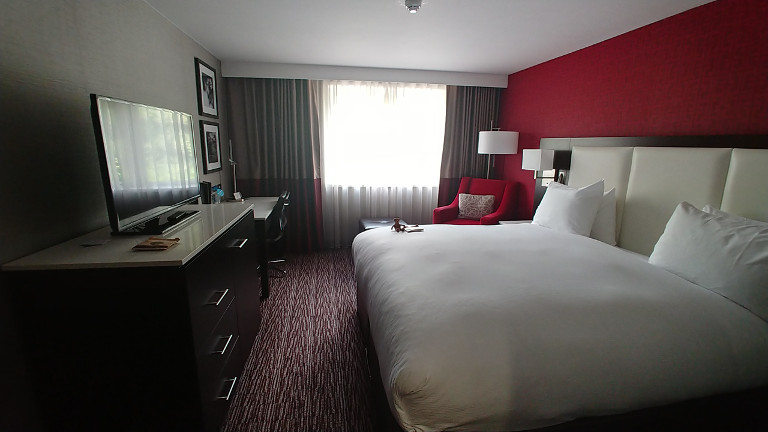 Where We Stayed in Nottingham