After 35 awesome days in the UK, this morning would be the very last time we wake up on this trip. Today we're catching the Dreamliner back to Australia.
We awoke about 8am and did some last minute packing, opting not to have a shower in the filthy bathroom we had.
Rather than get breakfast, we thought we'd try and starve off the hunger and wait till we got to the Qantas lounge at the airport. It was a long few hours indeed.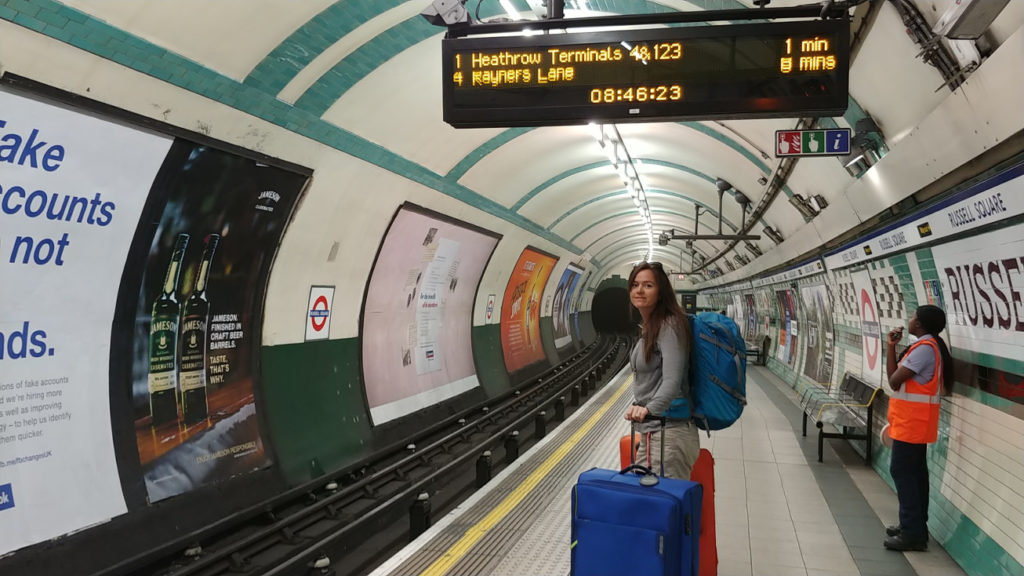 First we had to walk to Russell Square subway station, then settle in for a 50 minute journey on the train, standing the entire time as it was jam packed. Then we navigated our way around Heathrow and finally check our bags in.
Now it was off to the lounge! We arrived about 10:30am and with boarding not until 12:30pm, we had plenty of time to kill.
We both pigged out on some food, I had a shower and we spent the rest of the time playing around on our laptops.
It was a brand new lounge, so it was quite lavish.
Now it was time to board the Dreamliner; which is the longest one way flight in the world, going from London to Perth. All in all, a 16-17hr journey.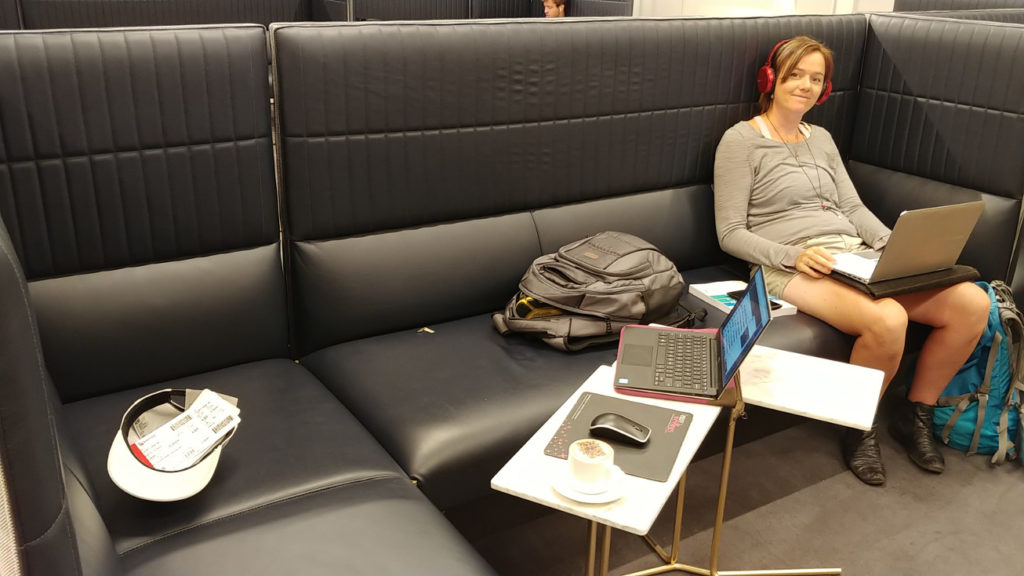 Unfortunately, there was a delay packing the luggage into the plane and it mean't we missed out runway opening, so it meant a further delay of nearly 1h30m. Adding a further time to what was already the longest flight in the world!
To kill time, we found a show called A.P. Bio and synced up our screens to watch it at the same time. We pumped through about 7 episodes, and by now were finally in the air.
Well, to say it was a long flight is an understatement. Linnie managed to get some sleep, but I would have been lucky to get more than 3hrs.
We finally landed in Perth around 2pm local time for a 60 minute stopover. I had another shower, Linnie grabbed some more food and by now it was time to board again and do the second leg of the Dreamliner.
The second leg was much easier, only 3hrs from Perth to Melbourne!
Fortunately, Ash said he would come pick us up, which saved us having to get a V-Line train back to Melbourne.
Here we were, finally back in Ballarat after a brilliant 4-5 weeks in the UK. Ready to start the next stages of our lives, as we prepare to move into a new home and sell our house in Mt Pleasant.
Stay tuned for our next adventure!