Our one and only full day in Snowdonia, we take full advantage and plan a jam-packed day.
We gobble down our oats, pull on our boots and head out for a morning walk to the Fairy Glen.
Not named after a gay guy called Glen like Adam thinks, the Fairy Glen is a beautiful fast moving stream surrounded by lush green banks and a LOT of rocks.
With no one around it was quite peaceful with only the sound on the water running over the rocks, we could have stayed here all morning. But it was onto the town of Caernarfon to see its castle.
Fairy Glen Photos
And what a stunner she was, a huge structure that was once the location of Prince Charles swearing in ceremony. We make our way around the castle, but unfortunately, Adam was feeling under the weather.
So we hurry around through a weird wartime museum and quickly see the insides of the castle before heading back to the car.
Next on the cards was Conwy Castle, only a half hour away, Adam has a breather while Linnie tries to find the next stop without the help of google maps. For some reason, the maps just don't register here, must be all the mountains.
So going old school, we had to find the next place using road signs.. how prehistoric!
Caernarfon Castle Photos
Luckily, Linnie's normal horrible navigational skills were put to the test and they passed with flying colours and we arrived in Conwy just in time for the Australia vs Denmark game.
Surrounding the small town of Conwy was a huge castle wall, it was like something out of a movie or a mini version of the Great Wall of China. The wall, centuries old, was still standing and nearly completely in tact.
Driving through the opening, we make our way to the pub that Michael suggested we go to to watch the game. Unfortunately though, it was a piece of crap bar, so we ventured down the road to another one.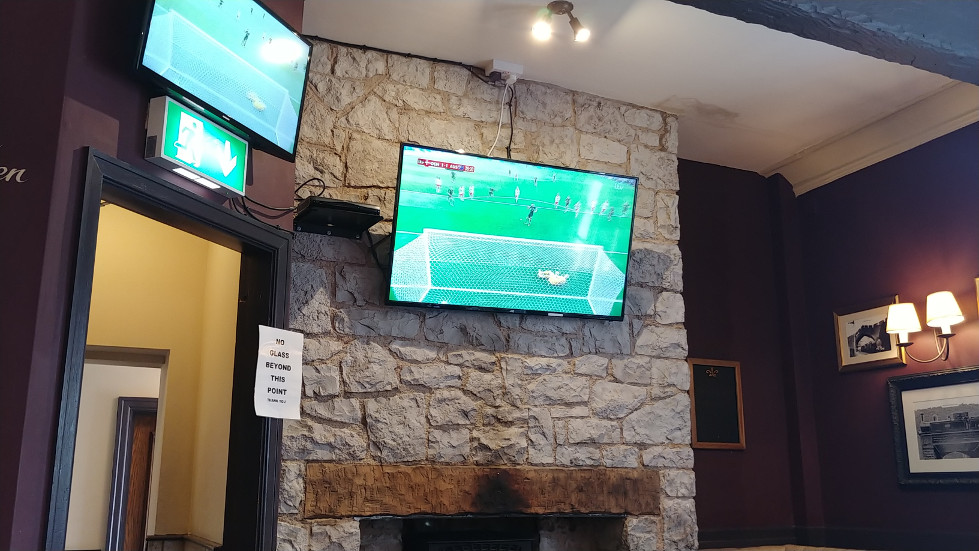 After 10 minutes having to listen to two old codgers talk about wait times at their local doctors office, and the lack of food being served, we head out to find somewhere else.
The George & Dragon turned out to be the perfect place. Great food, in fact, the best burger we have had so far, a heap of tvs with the game on, and no weird old people. Ok, that's a lie, there was one, but he wasn't talking so we will give him a pass.
The game itself wasn't bad. We actually missed the first goal, but rocked up right before Australia equalised from the penalty spot
Australia dominated for large parts of the game, but looked like lost school kids whenever they attacked and went near the goals.
In the end, we escaped with a 1-1 draw, which means we hang in a precarious position. Now we need France to beat Denmark, and for us to beat Peru. Doable, but not easy!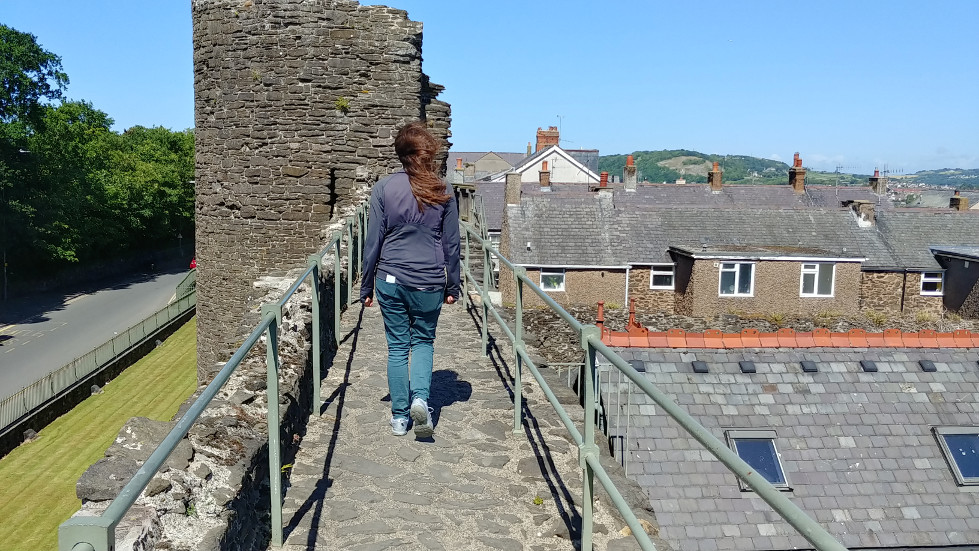 After the game we head out and find a staircase to the top of the wall that was surrounding the town.
From here we could see all around the town, including a lady sun bathing half naked. Mind you the air still had a chill to it, but the sun was out and that was enough for her!
We walk the entire perimeter and then head down and into the main part of Conwy Castle. It may not have been the biggest, but it definitely had the most rooms and areas to explore. Every tower you went up had about 4 different areas to go through.
It had a chapel, a great hall, a kitchen and a row of 8 "toilets" that cost the castle about $47,000 (relative to today's money) for them to build. There was 4 towers you could go up, little hidey holes for the guards and they even made up a room to look how it would have all those years ago.
We could have spent all afternoon in there, but it was getting late and out legs ached from going up so many windy stair cases. So it was back to the car to head home for the day.
Conwy Castle Photos
Once again, goolemaps was letting us down, so we put on our big boy and girl pants and made our way home without it. We got nearly all the way home without even making a wrong turn, maybe these gps's are a but of a scam!
Finally back we chill out in our charming room until it was time for dinner. We walk to town dodging cars on the very narrow road and make it to The Gwydyr Hotel, yes I know, their language is like a whole heaps of letters all thrown together.
We had scouted this place yesterday for its huge big screen that takes up a whole wall and camp right in front of it for the night game, Argentina vs Croatia.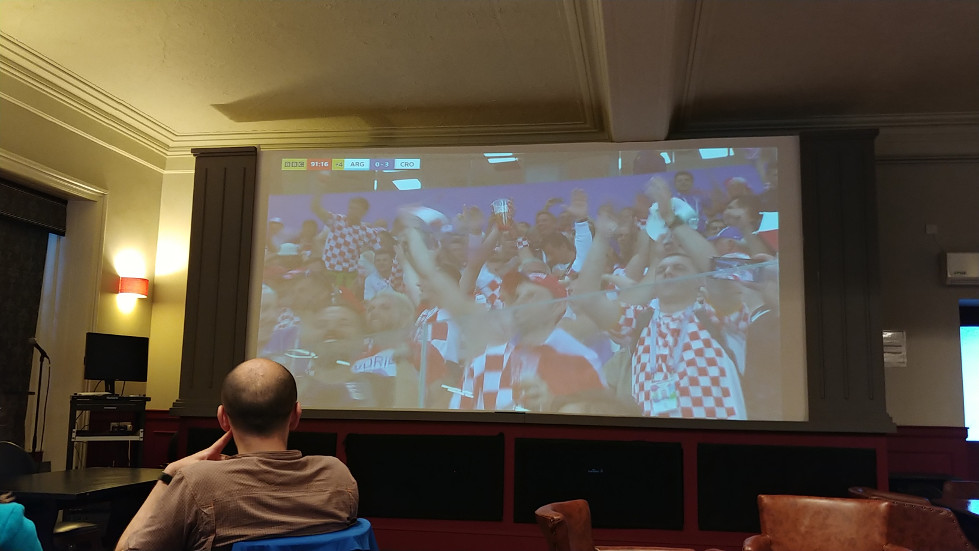 After a bit of a mix up with our meals, we finally tuck in while we watch Argentina self destruct against Croatia. A huge error from the goal keeper saw Croatia go to 1-0 and then it was all downhill for Argentina after that with the scores ending up 3-0.
Safe to say the fans, coach and players all looked like someone had died. The top team was as good as out of the world cup.
We make the 20 minute walk back to our apartment and settle in for the night to rest our tired legs. Tomorrow we say goodbye to Snowdonia and hope that that scenery is just as nice at our next stop.
Snowdonia Day 2 Photos