Today was our last day in Northern Ireland before we headed to Wales, and while it was usually wet, foggy and overcast, this morning it wasn't too bad, we even caught a glimpse of the sun!
On our final morning we make our way to our favourite hot chocolate cafe and order up our usuals, the 50% milky for Adam and the 100% Dark with coconut milk for Linnie, damn delicious!
With our drinks in hand warming us up, we decide to go and see where the Titanic was pushed into the water before she set sail so to speak. Etched in the ground was the outline of the ship.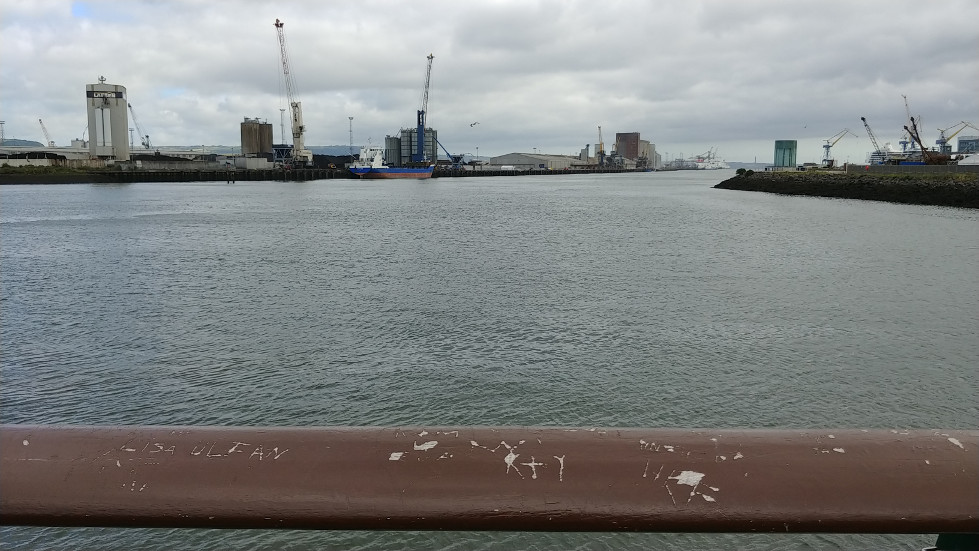 Everything from where the lifeboats were all the way to little benches was shown. So you could walk the decks of the ship to get an idea of the size and what it would have been like.
The end of the ship was also built into the end of the dock, the railings even looked like ship, it was pretty cool.
Time to hit the road, it will take just under 2 hours to get to Dublin where we are saying farewell to our little Renault Clio and hello to the ferry to Wales!
We find the Europcar lot with ease, which is no mean feat, I swear they hide the car rental places sometimes just to piss tourists off. The car all dropped off, we make our way to the docks which were about 10 mins away. We get to the entrance and don't really see any clear signage for where we are meant to go.
Seeing another couple with bags we follow them, but as it turns out they have no idea either.. So we all go into a building to ask for directions. Oh yes, just down that road for about 20 minutes and you will find the terminal.
Well… 20 minutes was a bit of a lie, it took over an hour! And there were no real pedestrian paths.. We made it though, hot and sweaty with about 20 minutes to spare.
All checked in, we climb aboard and find a seat next to the Tv showing the Morocco and Portugal game and then got a big bowl of salad and some chips for lunch. After a quick nap and a wander around, we were there! Fastest 2 hours of all time.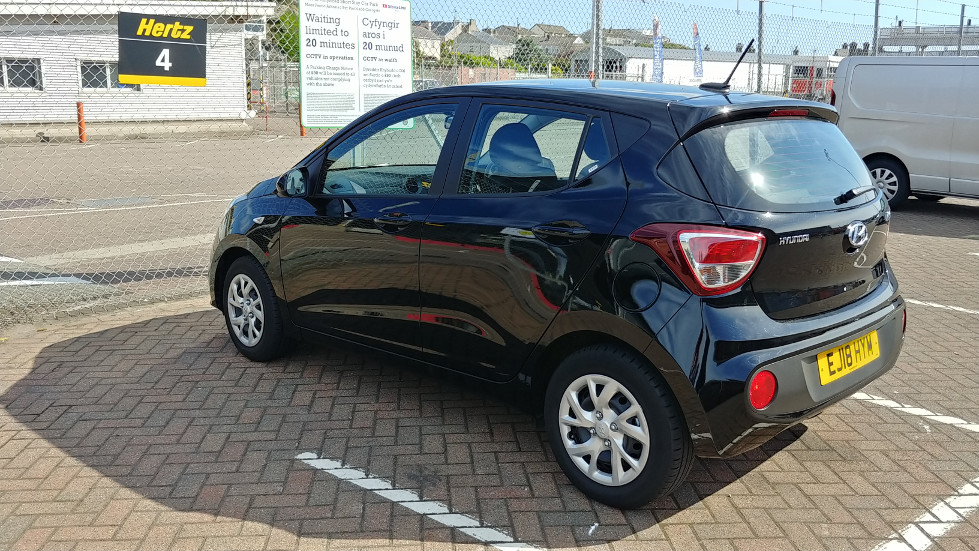 We find the Hertz desk with ease yet again, I'm beginning to like the UK car rental places, and end up with a very tiny black Hyundai i30.
Adam fires up the engine and we make tracks for our next destination, Snowdonia!
The drive was nothing short of beautiful with rolling hills, lush green meadows and quaint windy roads. We were in love with Wales already.
About an hour later, and a GPS fail of a detour, we arrive at our beautiful castle/homestead/mansion that was tucked away amongst trees and pretty gardens, it was a stunner.
We are greeted by Tracy who takes us up to the house and stays to chat for a rather long time, then her husband Michael pops in and we all share stories of horrible Airbnb guests and best places to eat in town. What a lovely couple.
The apartment was also really nice. We had a huge lounge area, a bedroom with a massive bed and our own kitchen with a modern bathroom. We had definitely hit the jackpot here!
It being nearly 7pm, we decide to head out for a walk to grab some dinner in town (which was like something out of a fairytale) and we find a nice little restaurant and tuck in. Before we head home we hit the little grocery shop which was more like a milk bar and grab some breakfast for tomorrow morning.
Full from dinner and exhausted from 5 hours of transit, we settle in for the night and enjoy our amazing accommodation.
More Photos From our Wales Trip
Where We Stayed in Wales