After yet another long day of walking, we don't wake up until about 10am. A sleep in was needed and appreciated as we planned to go to the Barcelona light show this evening.
We toddle out and have some breakfast and even get in a quick hello to our elusive new guests before they leave for the day.
Today was all about chilling out on our last full day. So we pack up our laptops and make our way to a very chic café and order up some coffees and a rather stale cinnamon roll.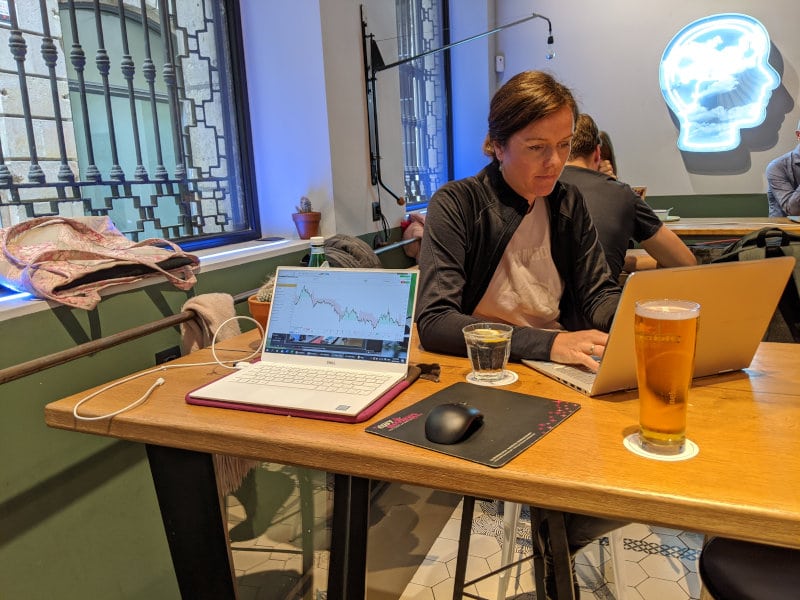 With all our work caught up on, we drop back into the room to decompress (I did say it was a chill out day). While inside we can hear a commotion from down below.
Running over to the window we open it up – mind you, we were on the 5th floor and the windows opened out completely – down below there were 3 cops holding down a black dude while one other guy was getting pushed back with batons.
Before we knew it, the whole square below our apartment was filled with cops, sirens coming from all directions. Bit of overkill for a fight, but still exciting for people watching none the less.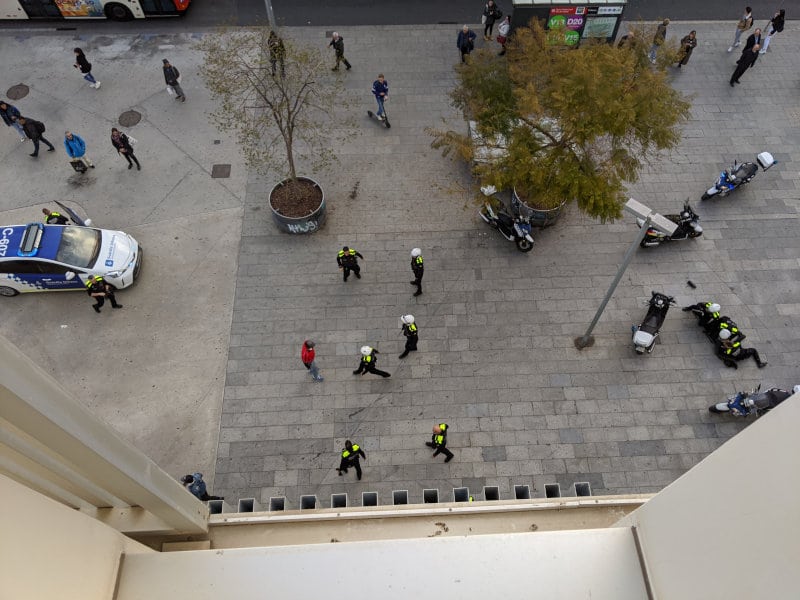 The drama all over, we head back down and walk to the old part of town and find our favourite Aussie bakery where Adam gets his first, and probably last, pav with berries and cream.
It being valentine's day and all we sit in the courtyard and share the rare pav together – how romantic.
Whist exploring Linnie finds herself a chocolate shop and gets a delectable dark hot chocolate with coconut milk, her favourite drink of all time. It was so super rich and deeeelicious.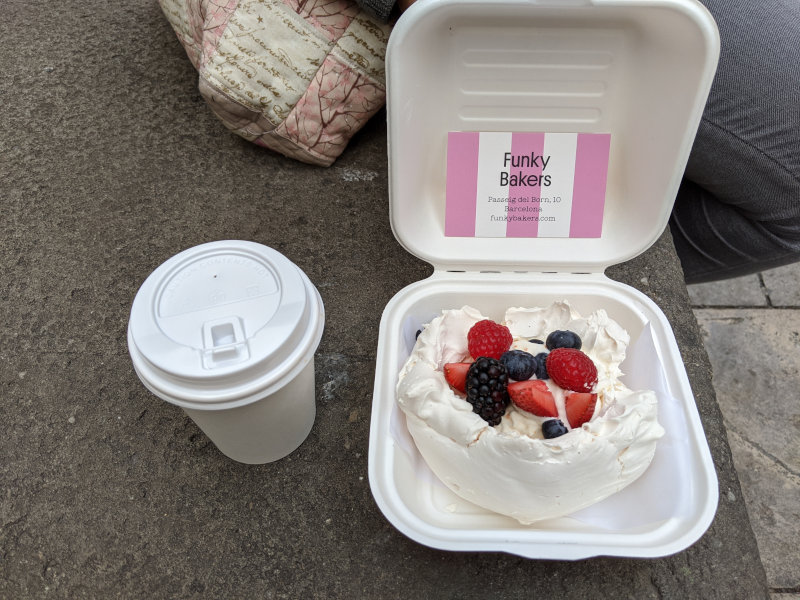 Being our last day in Barcelona we spend the afternoon meandering through the streets until it was time to walk over to the neighbourhood of Poblenou that was hosting a neighbourhood light show.
It took about an hour to get there, but we walked along the beach and got to see a lot more of the newer part of Barcelona so we didn't mind too much.
Adam as usual had to pee like his life depended on it about halfway there, so it was Maccas to the rescue, a look of sheer relief as he walked out of the restaurant.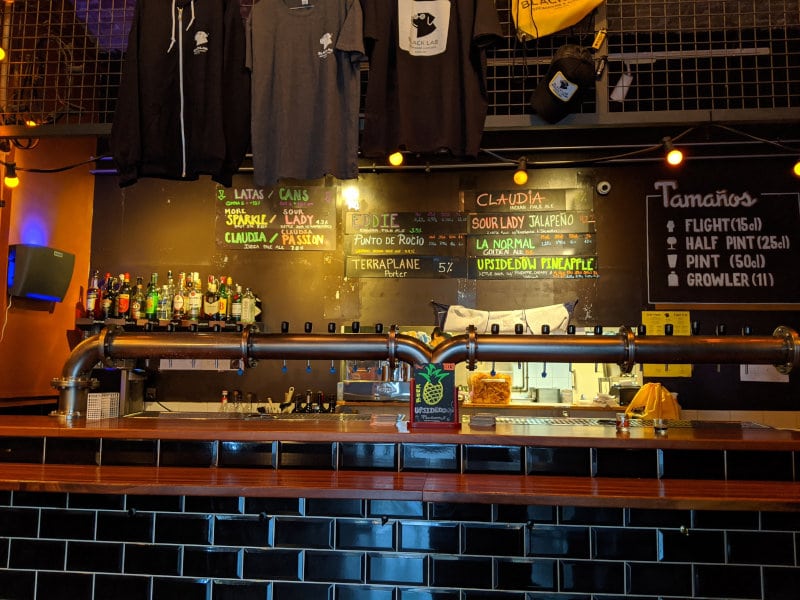 We find the neighbourhood and have the best fun of the entire trip so far. There were huge light and art displays all over the place.
There were giant green lasers pointing into the sky, buildings covered in cascading lights like it was Christmas, a red laser forest, a red laser parking lot, steaming dumpsters, an ocean wall, an interactive game where you throw balls up against a wall to kill a dragon and countless others.
Our favourite by far was walking through a carpark and into a huge warehouse, inside there were 12 spheres hanging from the roof with a rotating light going around it like a sun, all in perfect sync.
On the other end of the rotor was a sound machine that made a whooping sound every time it went around the planet getting faster and faster. In the huge cavernous warehouse, the sound was epic.
With 10pm approaching, an hours walk back and an early start to be had tomorrow we call it a night and grab a baguette traveller for the journey home.
Barcelona light show photos
To come…