Next stop was 7 nights in Palm Beach along the Sunshine Coast. It was the first week of holidays so we had to put up with a lot of noise, but we didn't have a lot of options.
Our park was right next to the beach and only a 25 minute walk from Burleigh Heads. Plus the NBL Blitz tournament was on all week just up the road, so perfect timing for us to arrive!
Friday, Sep 15th – (Day 162)
On the move again, this time only 40 minutes up the road to a little spot called Palm Beach, right near Burleigh Heads.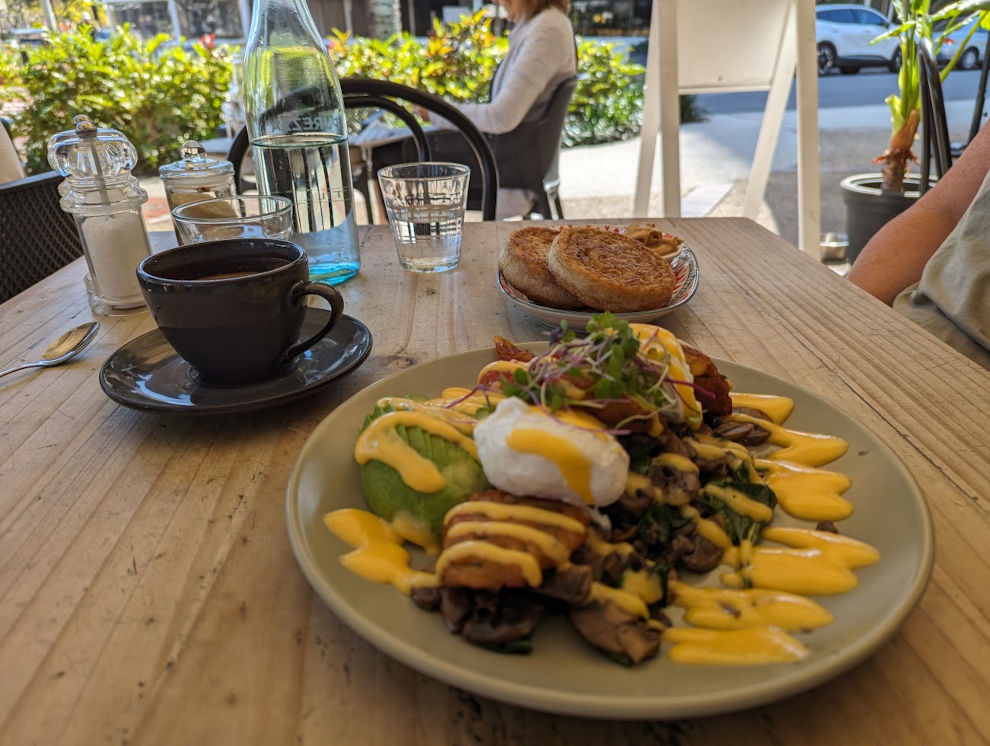 Check in at the new place was not until 11am, so we decided to take our time packing up from our Gold Coast spot. We had no breakfast left, so we decided to go back to Hot Shott's again one last time. Our new favourite restaurant!
We set off just after 10am and arrived at Palm Beach around 10:45am, but luckily they let us in. The park seemed pretty empty so it was easy to setup. The hose connection was so far away that we had to park the caravan up on the slab just to make it reach, and even that only fit by a few centremetres.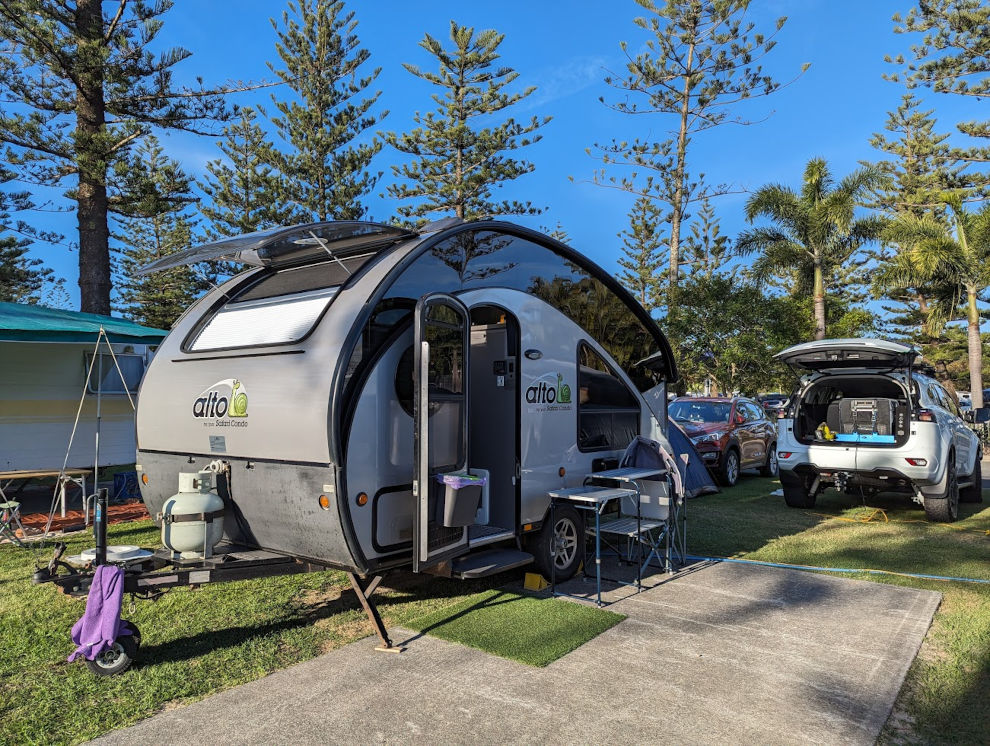 After setting up, we had a rest for a while, then decided to go for a walk into town later on in the arvo for a look around and get some groceries.
The nearest supermarket was Woolworths in Burleigh and was a lovely 35 minute walk. This area was a hive of activity and had some great restaurants that we would likely come back to later in the week.
By the time we got back, the park was absolutely heaving. There were kids running buckwild and loud adults on their way to being drunk. It was the start of school holidays afterall, so it was going to be a loooooong week.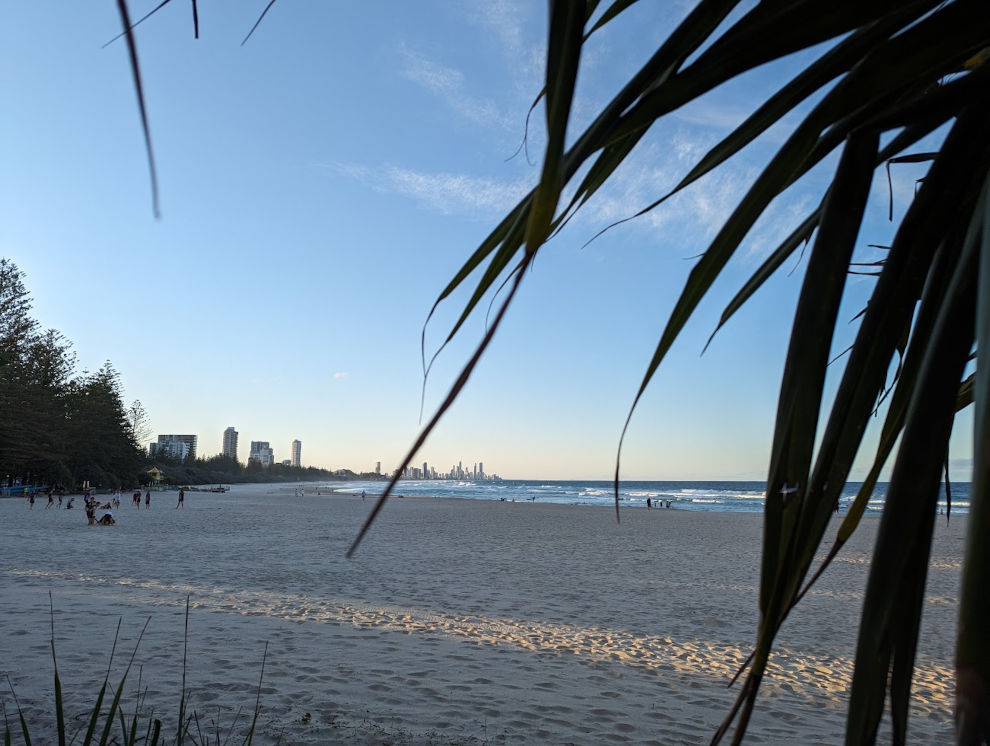 We had spag bol for tea and setup the awning that cut us off from at least some of the kids everywhere. Then we settled in for the Melbourne vs Carlton final, opting to listen on SEN Radio than watching on tv. A wise choice.
Carlton started poorly but got back into it and led for large parts of the first 3 quarters, only for Melbourne to take a lead into the last break.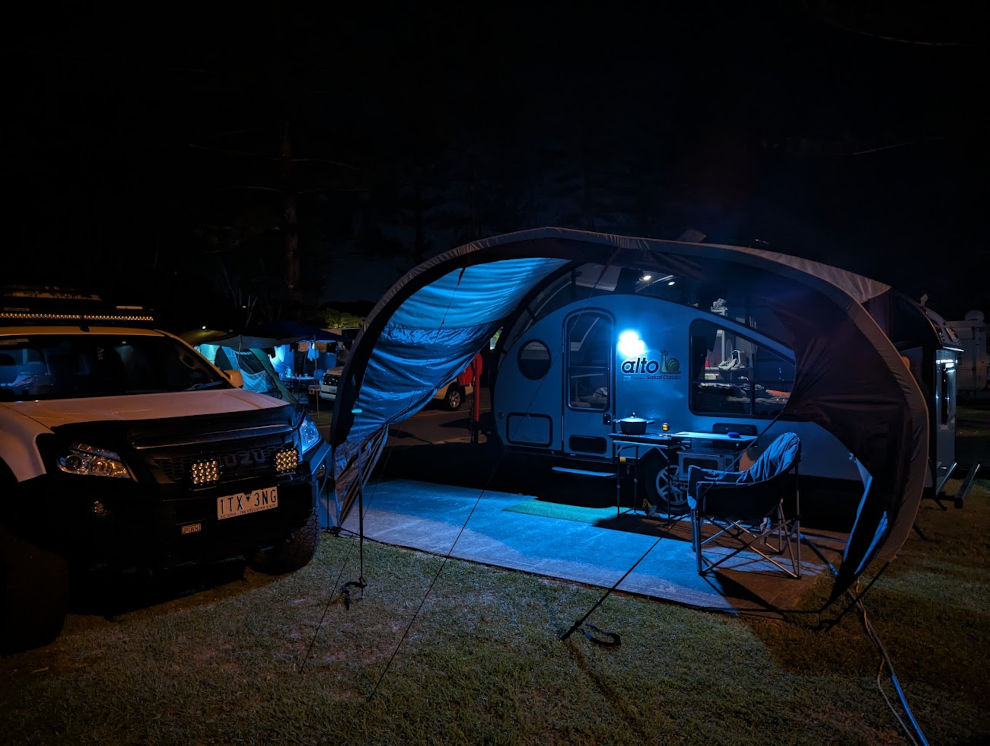 When it all seemed lost, Carlton somehow escaped with a last minute win and boy did the caravan park hear it with the radio turned up to 11.
The Prelim is in Brisbane next Saturday night, so now we may have to change plans and stay here a bit longer if we can get tickets. Let's see how we go!
Saturday, Sep 16th – (Day 163)
This morning we were woken before 7am from screaming kids, so just an example of what we can expect for the next week.
We didn't really have any plans today, spending all the morning and early afternoon at the park working on our website projects, we're in full rhythm now.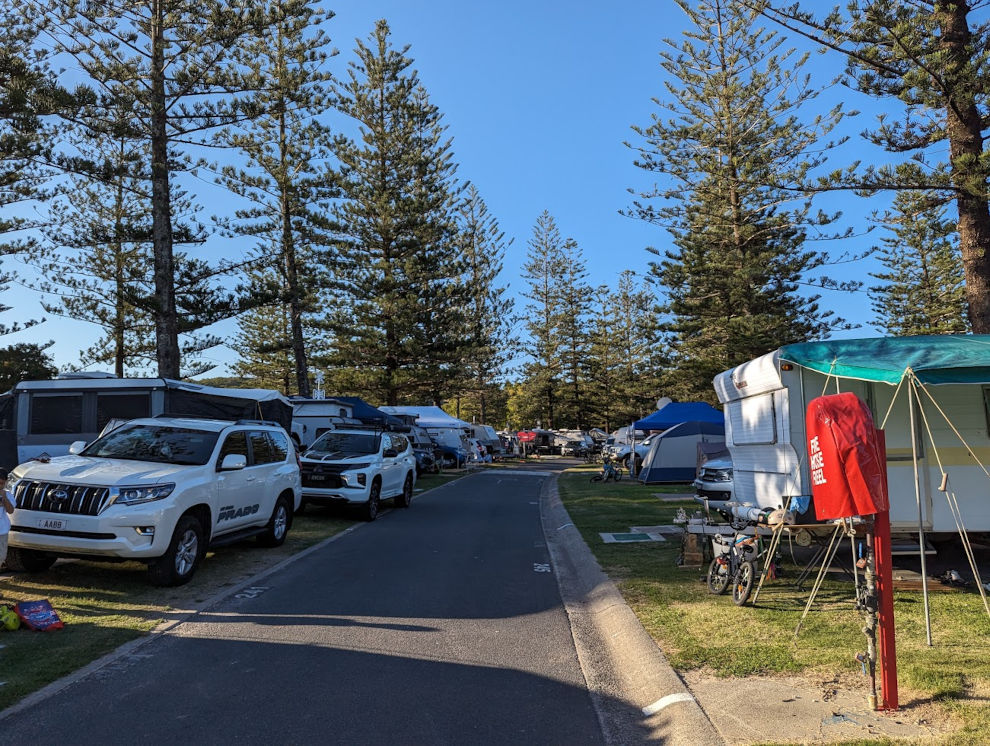 After lunch we went down to the beach for a swim and lie in the sun. The beaches are pretty wild here and there was actually more lifesavers there than people swimming.
Next we came back to the park and had another little chill out before getting changed and heading to the stadium for the NBL Blitz. ie. the NBL preseason tournament that happens to be on all week here in the Gold Coast, just 15 mins up the road.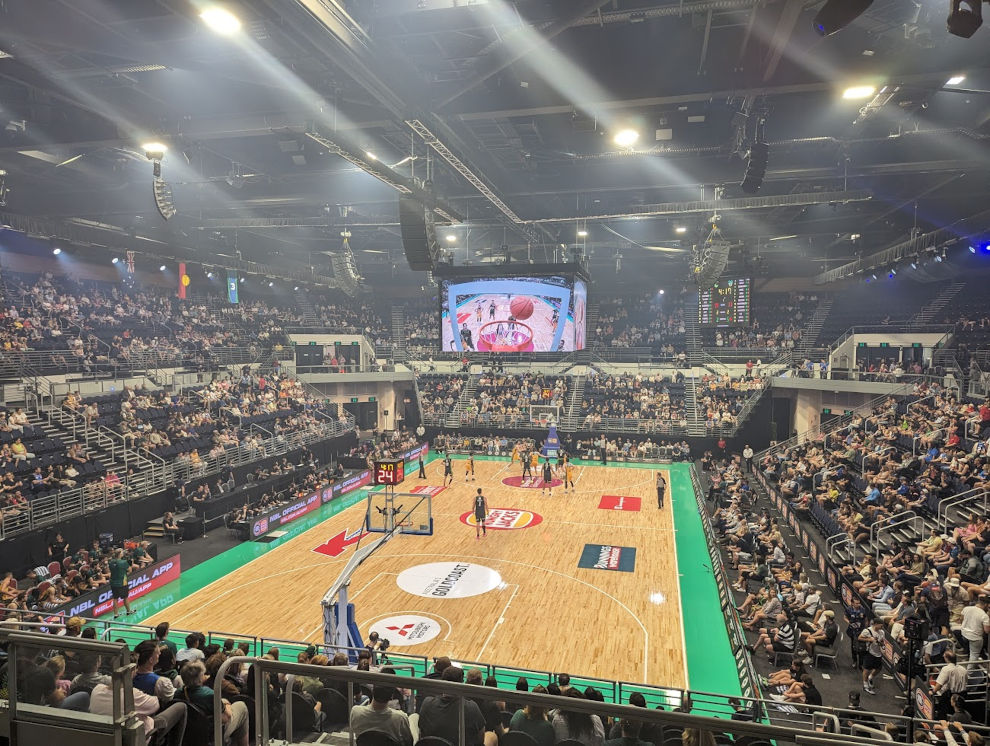 Tonight was a double header with South East Melbourne playing Tasmania, followed by Melbourne and Brisbane in the second game.
It was good fun, there was a good buzz for the Jack Jumpers game who got the job done against an anti-Melbourne crowd. At half time we went and got ourselves a pizza that we'd ordered 50 minutes earlier and it was absolute trash. What a waste of money.
The second game was a belter which went down to the final few seconds. Melbourne Utd got the job done much to the disgust of the Brisbane based crowd.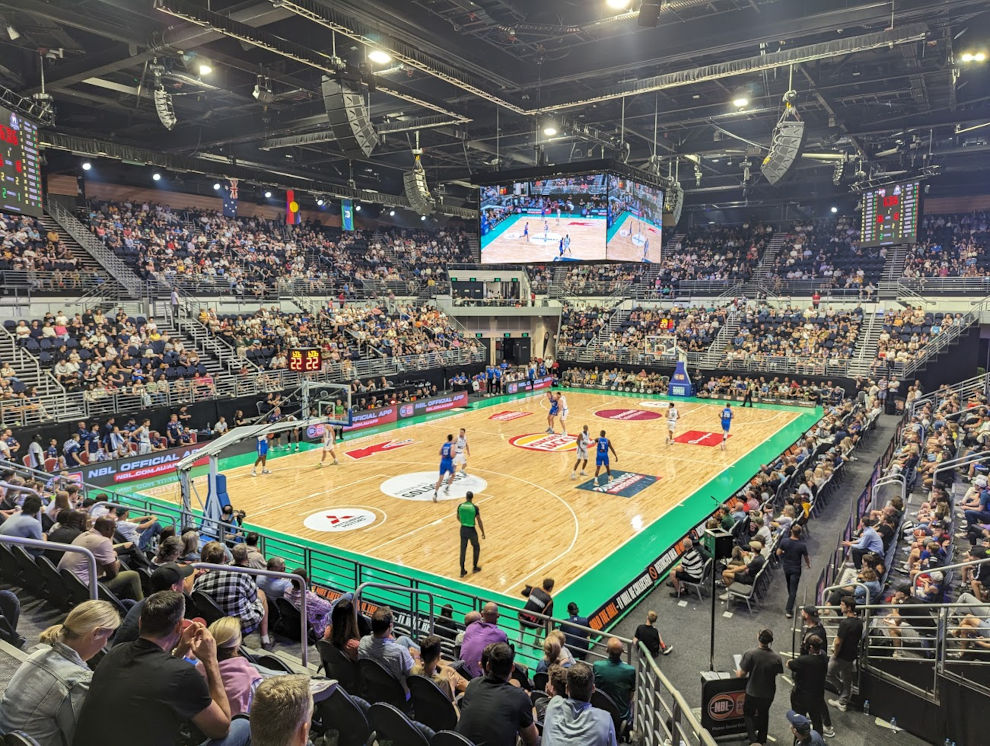 On the way back to the car we stocked up on some groceries at the Woolworths nearby in Broadbeach, then listened to the end of the GWS and Port Power game.
We finished the night continuing the UK version of The Traitors, which is not as good as the Australia one, but still not bad for something to watch.
Sunday, Sep 17th – (Day 164)
This morning the kids were screaming in the morning again. We checked our phone and it was 6:24am. Great!
At 9am, Adam had one of his mentor meetings on Zoom with his trading buddies back home. It didn't wrap up until 12:30pm so was a long one!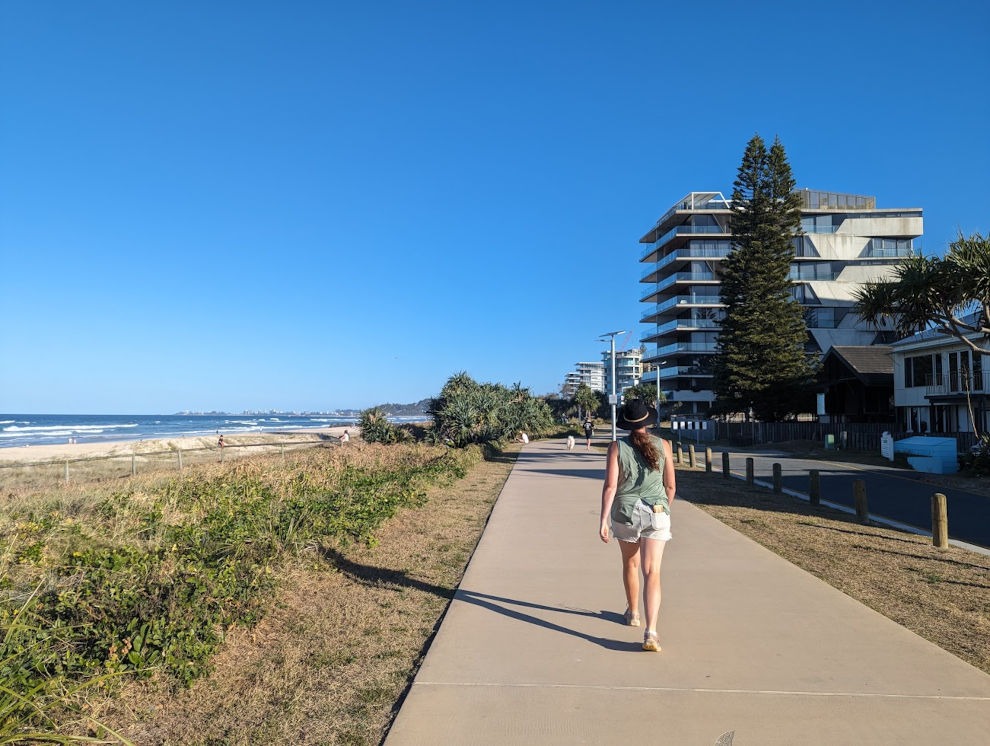 For lunch we had some of the fruit loaf we'd bought at Woolworths last night and then spent a couple of hours napping in the caravan. Getting woken up is killing us, especially given we go to bed pretty late by default.
By now it aw around 4pm so we thought we better actually do something, so went for a walk along the Palm Beach promenade area. It was alright, but was just a bunch of half built residential properties and not really any shops.
The highlight was finding a little rock/pier area and seeing some whales not too far from the shore. Perfect time to arrive and see something special like that.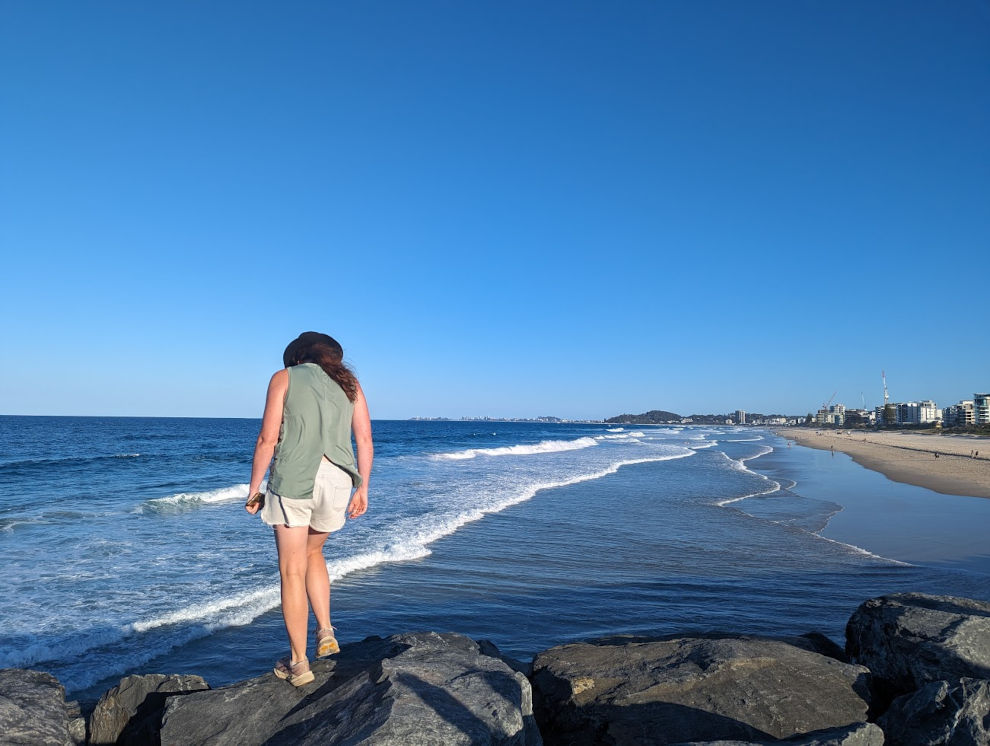 Burleigh Heads is the spot where we should have went, that's where it was all happening. Not to worry. We spent the rest of the night back at the park doing some work and not doing much at all.
Monday, Sep 18th – (Day 165)
As usual we were woken up early again. However it was good news today, as the loud family next to us were packing up! That meant the end of them for that trip which we were thrilled about.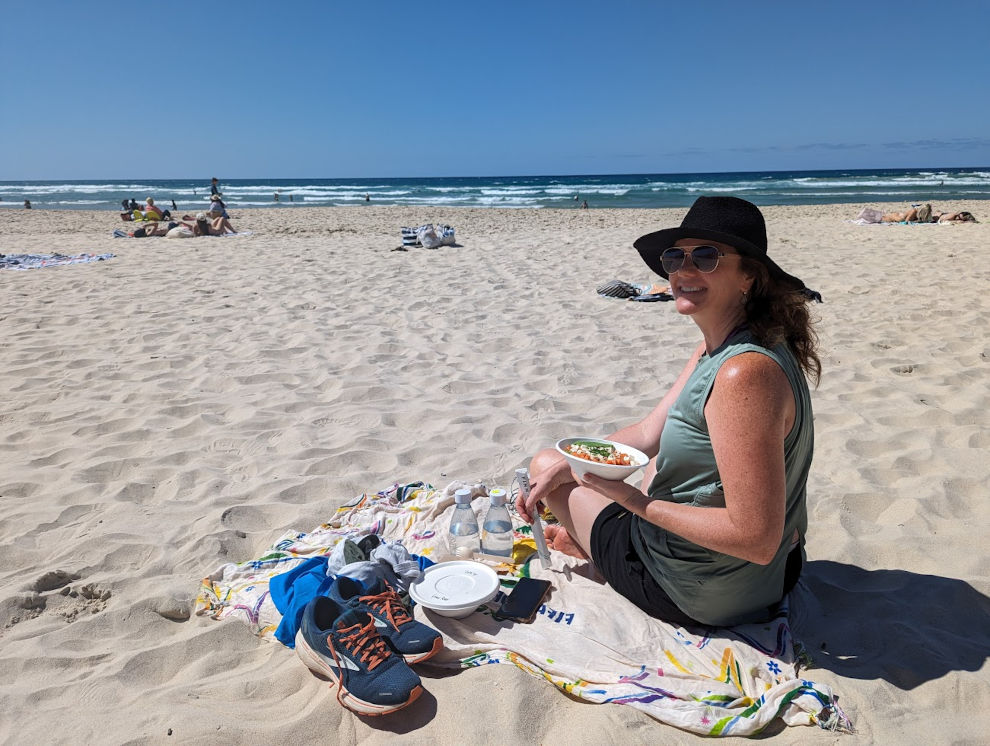 Most of the morning was spent hanging around at the park doing our own thing. About 12:30pm we decided to go for a walk to Burleigh Heads to grab a poke bowl for lunch.
We had a picnic at the beach and then had a good swim for an hour so, before walking back to the park to try and get footy tickets at 3pm.
Getting tickets was going to be hard, so we setup two laptops and also logged in on two mobile phones, surely we'd get tickets?!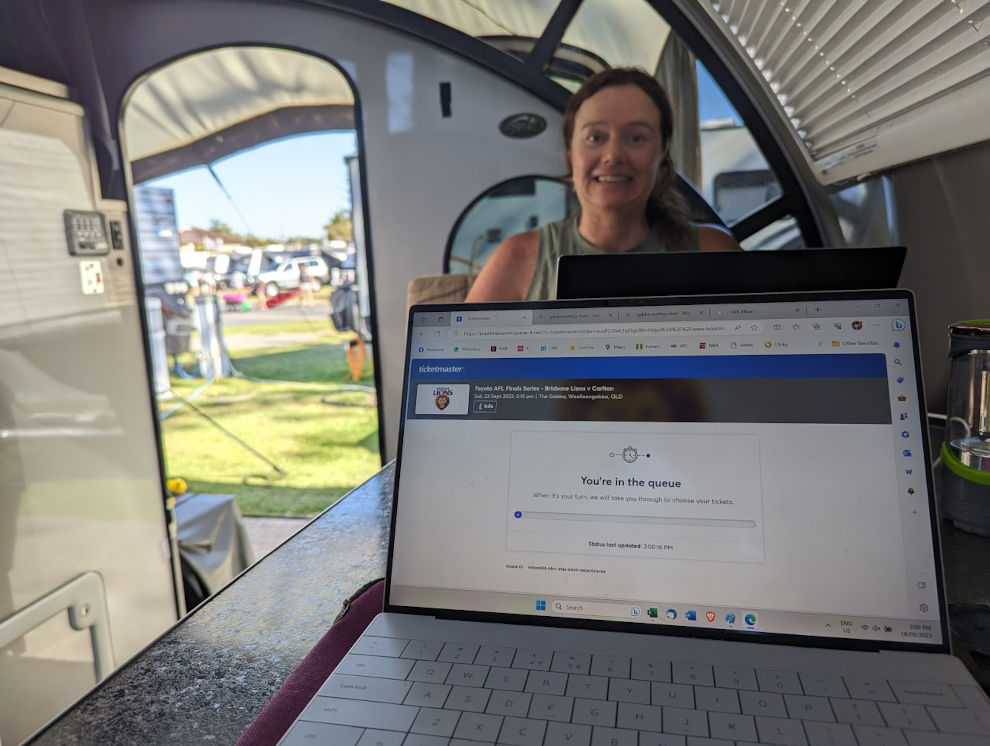 Ticket sales opened at 3pm and we were released from the queue at 3:03pm, only to find out it was already sold out. Unbelievable. The only option left now was to go via a secondhand marketplace at inflated prices. Therefore the mission for the rest of the week was to be on the lookout for tickets.
Tonight we had tickets to another NBL Blitz double header, so we headed in for that around 4:30pm. The two games were Melbourne Utd against Illawarra, and SE Melbourne versus Sydney.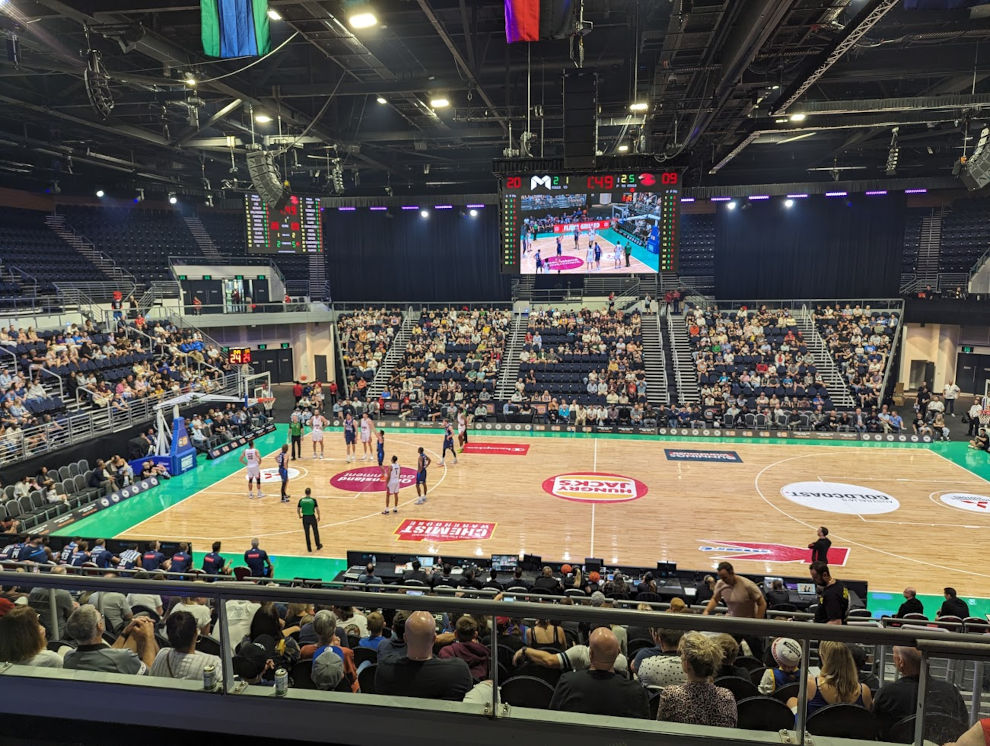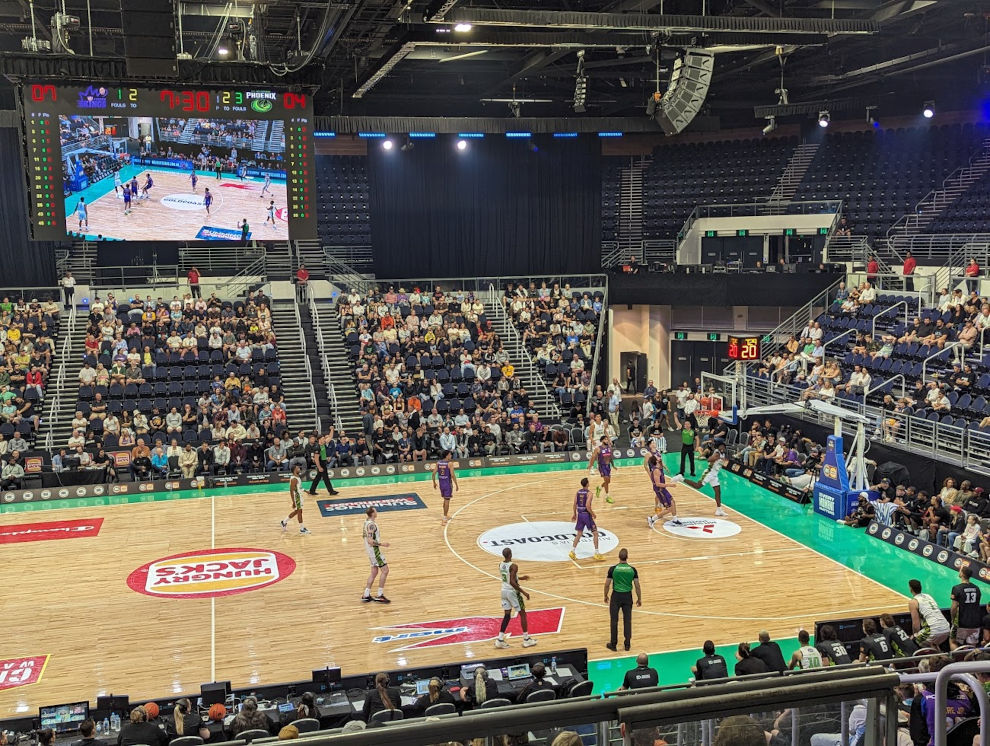 We had a very nutritionist meal for tea including chips, chocolate and beer. The first game was good fun, but the second game dragged a bit so we left sometime late in the third quarter and headed home.
The rest of the night was spent searching for footy tickets, catching up on some work, and watching the UK Traitors.
Tuesday, Sep 19th – (Day 166)
This morning we actually got a semi sleep in for once. It's still loud, but definitely much better since that family next door left.
Before lunch we went for a swim at Palm Beach just around the corner and again it was pretty wild. Then after that we decided to go to Pacific Fair for the afternoon.
It's a massive big shopping centre, one of the biggest ones we've seen in Australia. We spent a good few hours here looking around and Adam stocked up on some new clothes at Myer.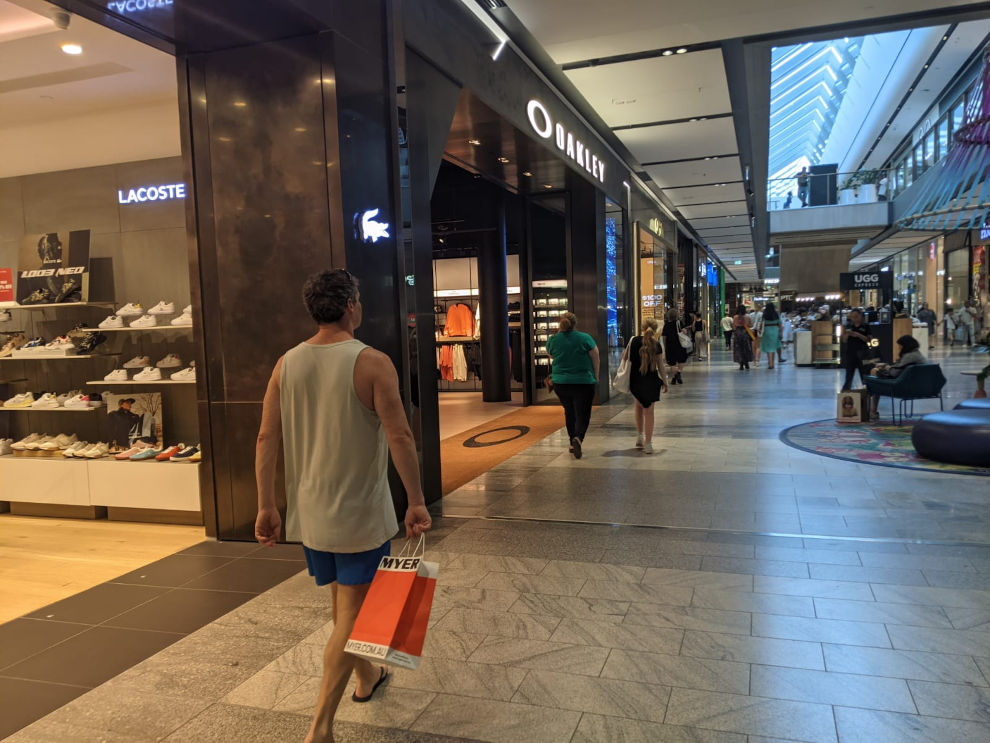 As for the rest of the afternoon and evening, we didn't get up to too much. It as spent doing things at the park, the usual like work, searching for tickets and watching the next episode of Billions.
Wednesday, Sep 20th – (Day 167)
We awoke early again, so thought we'd check for footy tickets again. No luck, the cheapest on there were $400+ so no way we're paying that.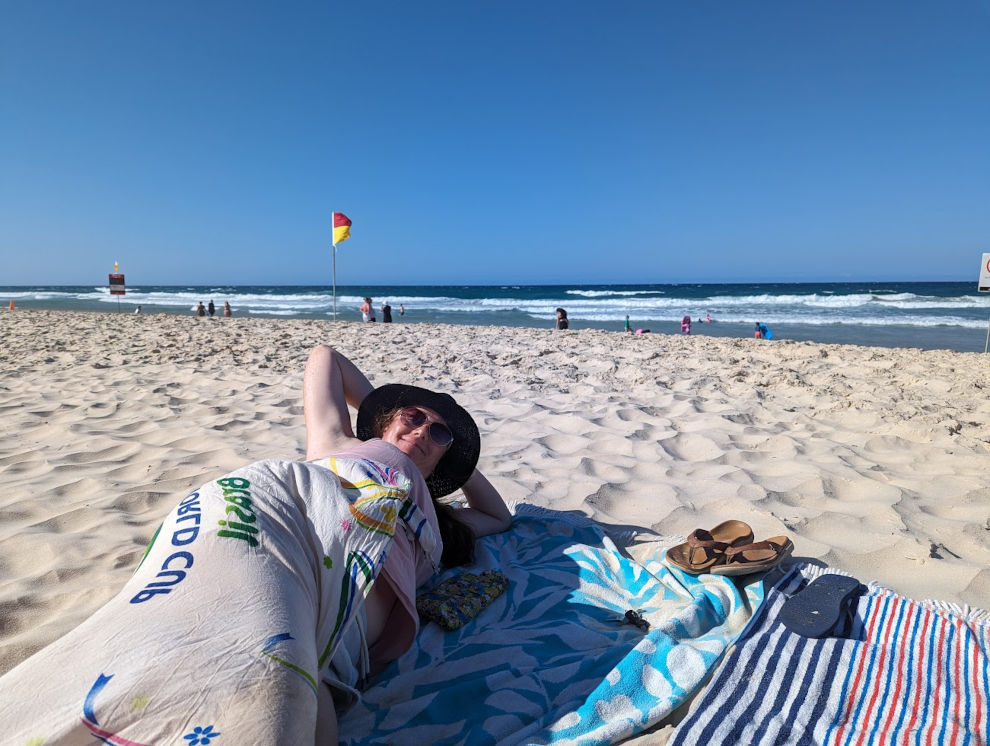 For the rest of the morning we had some brekky and chilled out at the park. We decided to go for a swim just before lunch, but before leaving took another quick peek for some tickets.
Hang on. What's that saw? Some cheap footy tickets?!?
We found some for $220ea but unbelievable, there were some for $67ea in the same section. The $220 ones went before we could click through, however we managed to purchase the $67 ones. We couldn't believe it!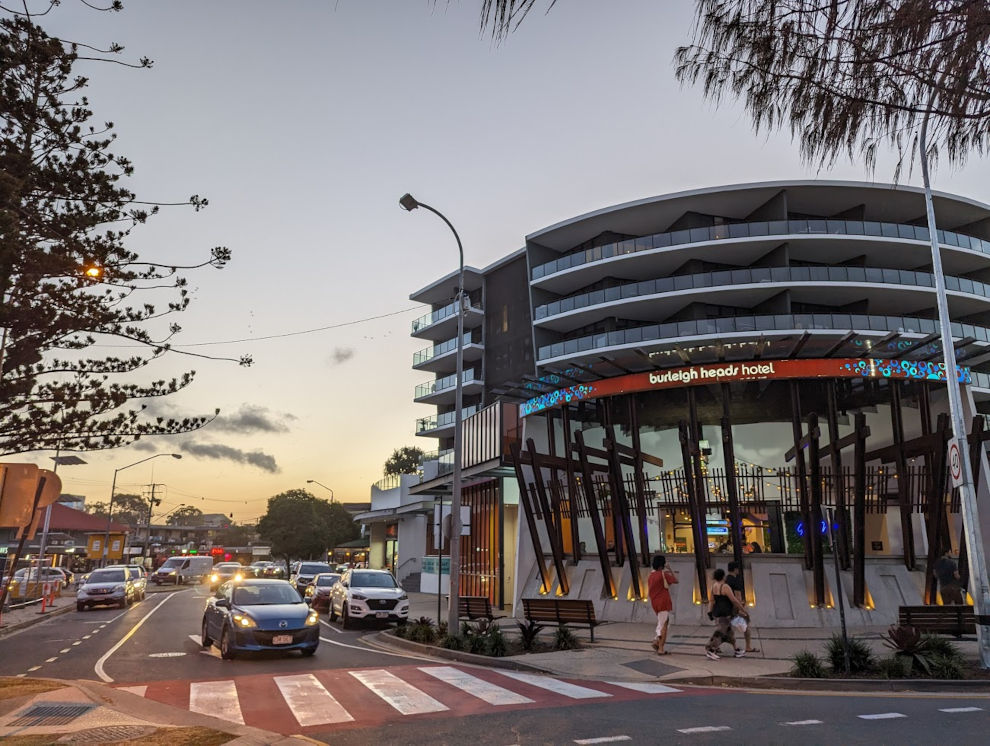 The kicker was they're junior tickets, so we weren't super confident, but we're confident enough we'll get in.
After that good news, we had to change a few bookings around and find a new place to stay on Fri-Sat, as this park was booked out. Then we went for a swim at the beach. As usual it was rough as guts and pretty windy, so we didn't hang there for ages.
The rest of the arvo was spent at the park, then around 5:30pm or so we headed into Burleigh again. We had basketball tickets again for tonight, but decided to have tea in Burleigh at the Mexican place we found on the first day.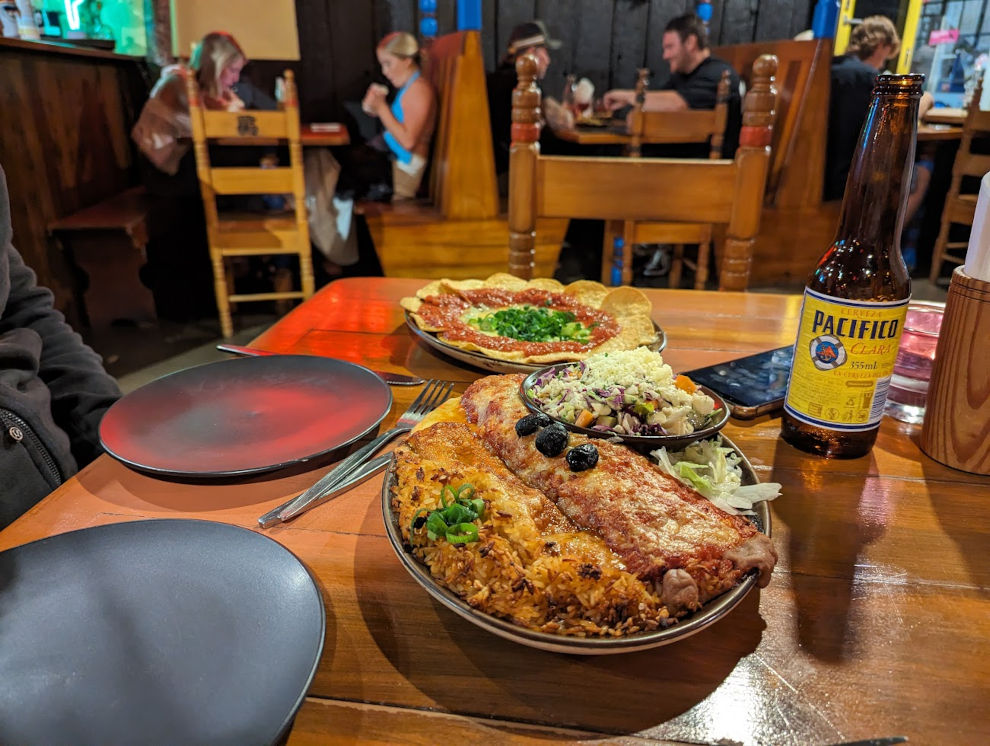 They were completely booked out, but there was a group almost finished so she ended up slipping us in for a quick meal. It was damn good Mexican too, better than having snacks at the basketball.
Then it was off to our final game for the week. Tonight was Melbourne United vs Sydney Kings and we expected it to be a cracker of a game.
The first half was pretty tight, but Melbourne absolutely romped home to have a 20 point win. Unfortunately it was a crap game, but it was still good fun.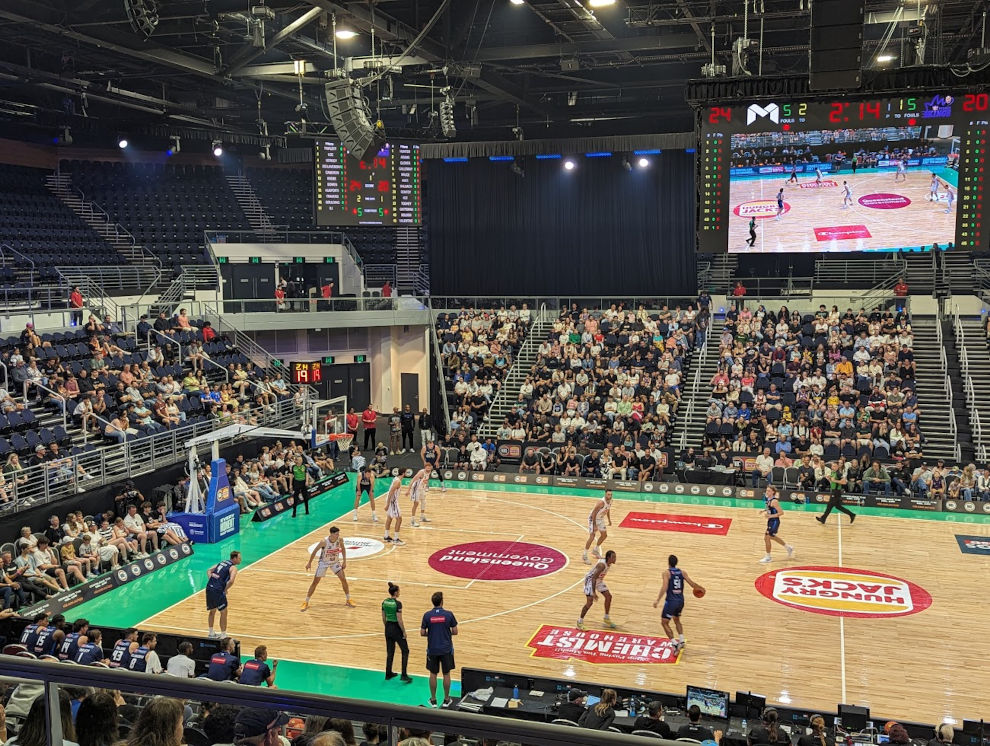 After the game we came back to the caravan and watched episode 6 of Billions. For some reason Triple H was in it, so that made it memorable.
Thursday, Sep 21st – (Day 168)
We were woken nice and early this morning about 6:30am by screaming kids. Damn, we cannot wait to leave this place.
This morning we were heading to the new 270 degree, 67 metre cinema in Robina which is apparently the largest in the southern hemisphere. However the only movies on were Nun II (a horror) and Mission Impossible (we hadn't seen the originals), so we went the latter.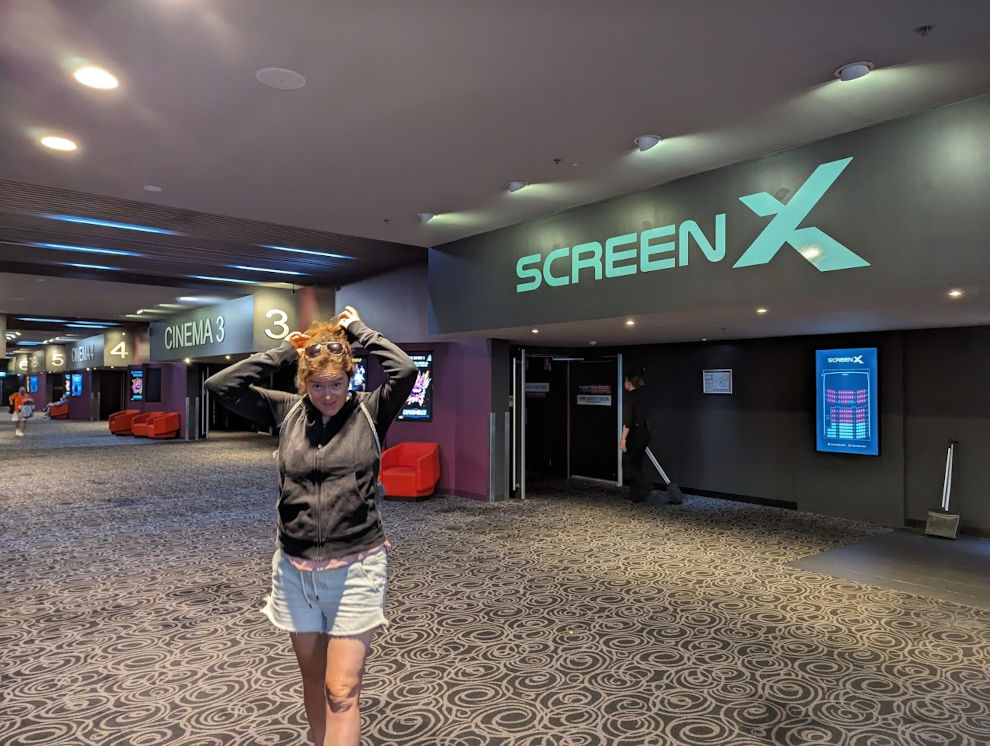 The movie was on at the annoying time of 10:10am and we were late there because it was impossible to find a car park with 2.5m coverage for our cars roof rack. We found somewhere a while away and hightailed it by foot to the cinema.
Surprisingly the movie was really good and we loved it. It went for a good 3 hours too so it took up a lot of the morning and early arvo. We spent the next hour or two having a shop, then found a baked potato place for lunch.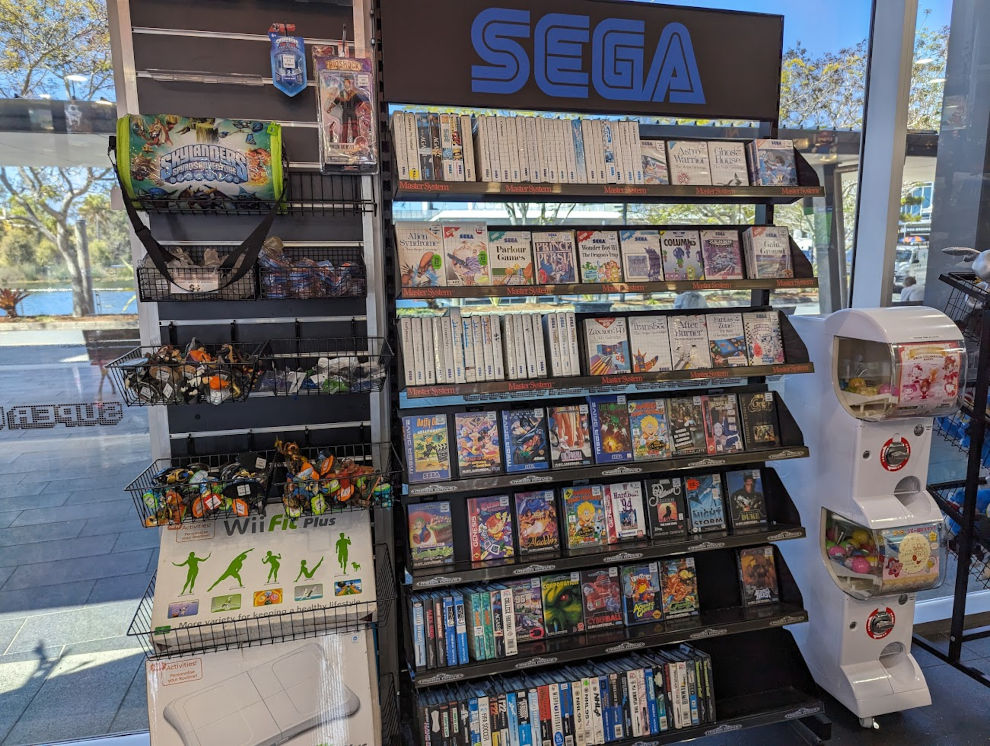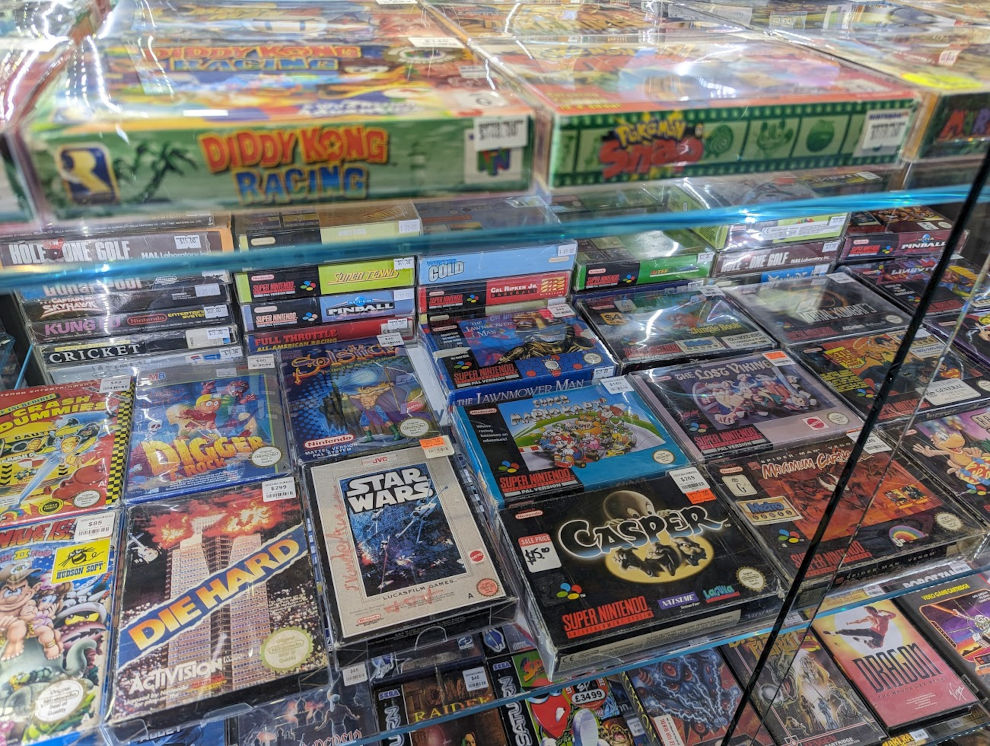 Then it was back to the park where passed out and fell asleep because we were so tired from lack of sleep.
Unfortunately we ran out of time to go to the beach, so we spent the rest of the day at the caravan, which was fine by us. It got super windy today too so the beach probably would have been a bad option. The wind was blowing stuff around the park all night.
Later in the evening we continued Traitors UK and then got an early night, ready for our move to a new location tomorrow.